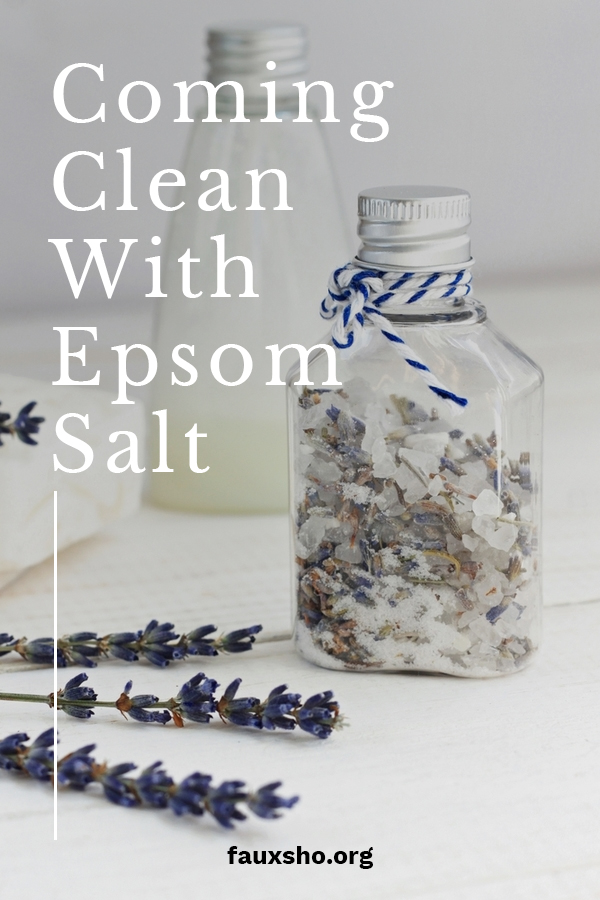 Epsom salt has many helpful uses around the house, including cleaning. And at a cost of less than $1 per pound, you can definitely afford to keep it around the house! Here are some of the best ways to clean with Epsom salt.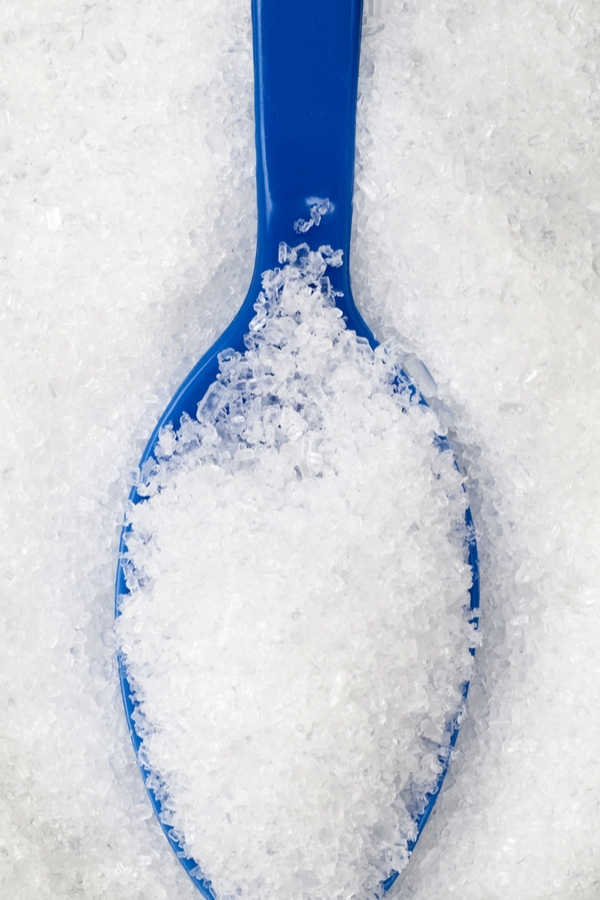 What Is Epsom Salt?
Epsom salt is otherwise known as magnesium sulfate. It got its more common name from the town where it was first discovered–Epsom. Magnesium sulfate is a pure and natural mineral compound with lots of uses. Those uses include medicinal, beauty, crafts, and even gardening. But today we're talking about the things you can clean with it.
What To Clean With Epsom Salt
Got dirty, dingy grout and bathroom tile? You can get it sparkling clean with Epsom salt. Simply combine equal parts Epsom salt and your favorite dishwashing liquid. Mix well, and apply to your bathroom tile and grout. Use a sponge to rub it into the tile and grout. The Epsom salts will help you scrub away stains naturally. Then rinse.
Use Epsom salt in the laundry to get softer fabrics. Mix 4 cups of  Epsom salt with approximately 20 drops of lavender essential oil if desired. Add 1/4 cup of this homemade fabric softener to one full load of laundry. Try it to soften your towels!
Speaking of laundry, don't neglect your washing machine. It needs to be cleaned regularly, and Epsom salt helps with that. Fill your washing machine with hot water, then pour in one quart of white vinegar and one cup of Epsom salt. Once the machine agitates for a few minutes, stop it and let it soak for up to 60 minutes, then resume the cycle and allow it to finish. The washing machine should smell better and be free from hard water and mineral build up.
Epsom salt is an effective cleaner for pots and pans with stuck on food. It's naturally abrasive, so sprinkle it over the bottom of the pan and use a sponge to work it into the burned-on gunk. Rinse and then wash as usual for a sparkling clean.
These are a few of the ways to clean with Epsom salt around the house. Really anywhere you need an abrasive cleaner, try Epsom salt. Here are 10 more life-changing cleaning hacks you can use!