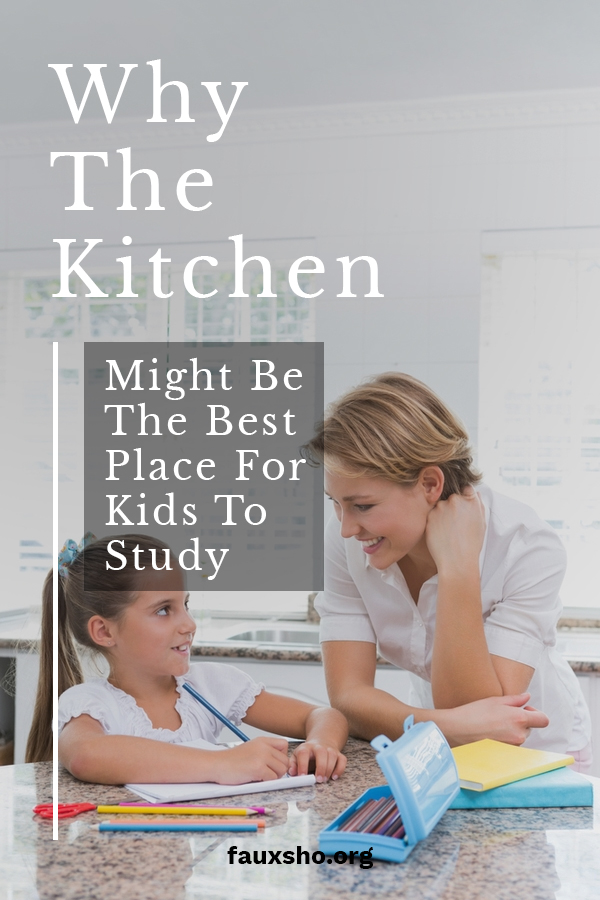 Have you given much thought to the best place for kids to study? The library is a great spot away from home, but how much time do you actually spend there? Today we're talking about the best place in your home for your kids to study and get their homework done. And the kitchen might just be that place!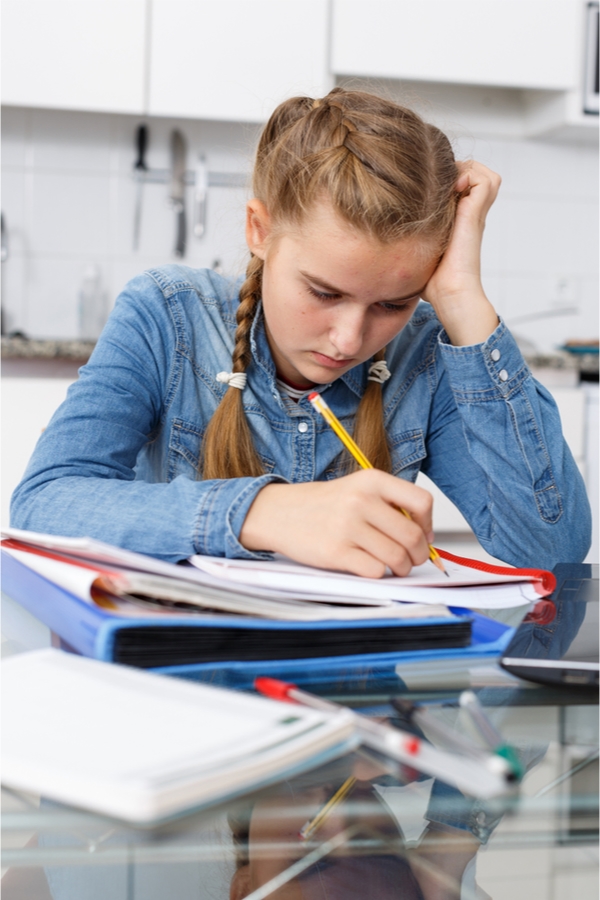 Best Place For Kids To Study
There are lots of places in a home where kids can study. It's always good to have a desk in their room when they need it. And sometimes the living room or family room works. But the kitchen just might be the best place for your kids to study at home. Here's why.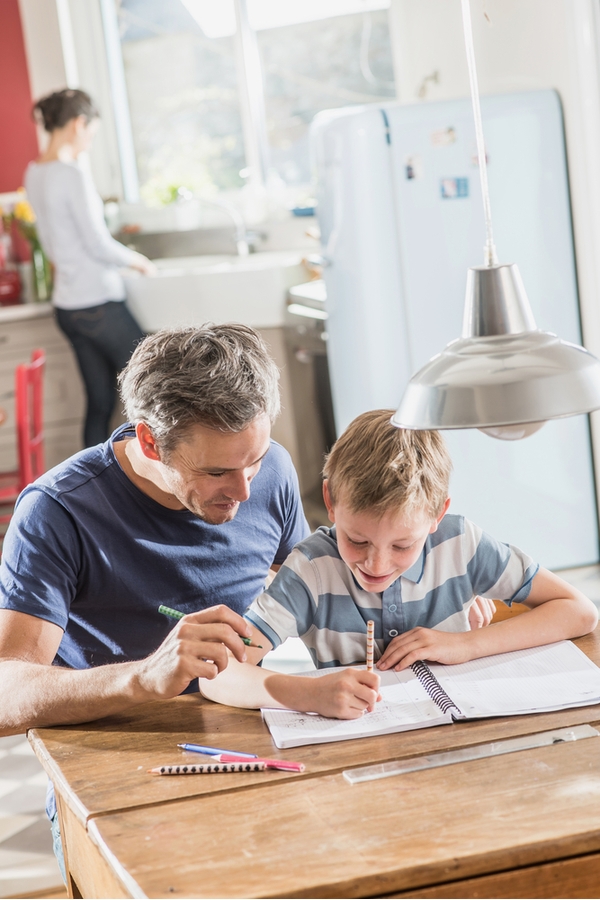 Why The Kitchen Is The Best Place For Kids To Study
A lot of families now live in homes with open living space. This makes setting up a kitchen homework space extremely easy. But that isn't the only reason why you should do it!
Think about where parents spend a lot of their time. It's the kitchen, right? We spend so much time cooking, or planning what to cook, or putting away groceries and cleaning up after a long day. The kitchen isn't called the heart of the home for nothing!
It's so much easier to keep track of your kids when they are where you are. If kids are doing homework in another part of the house, you can find yourself having to drop what you're doing to go check on them or answer their homework questions.
Research suggests that most kids should do their homework soon after arriving home from school, before they get too tired or forget. That's also the prime time for meal prep–so setting up a homework station in the kitchen where you can all work together in the same space makes so much sense.
When you all work together, you're also more in tune to what your kids are doing in school, how they're doing in school, and you're able to help them improve when needed.
Of course, every family is different. But for most of us the kitchen really just might be the best place for kids to study. Before you go, don't miss our best study tips for straight A students!