A homemade hand scrub is a cost-effective way of getting satin-smooth hands. Also, you'll know everything that's present in the scrub as opposed to when you buy a commercial one. There are several different types of hand scrub recipes out there.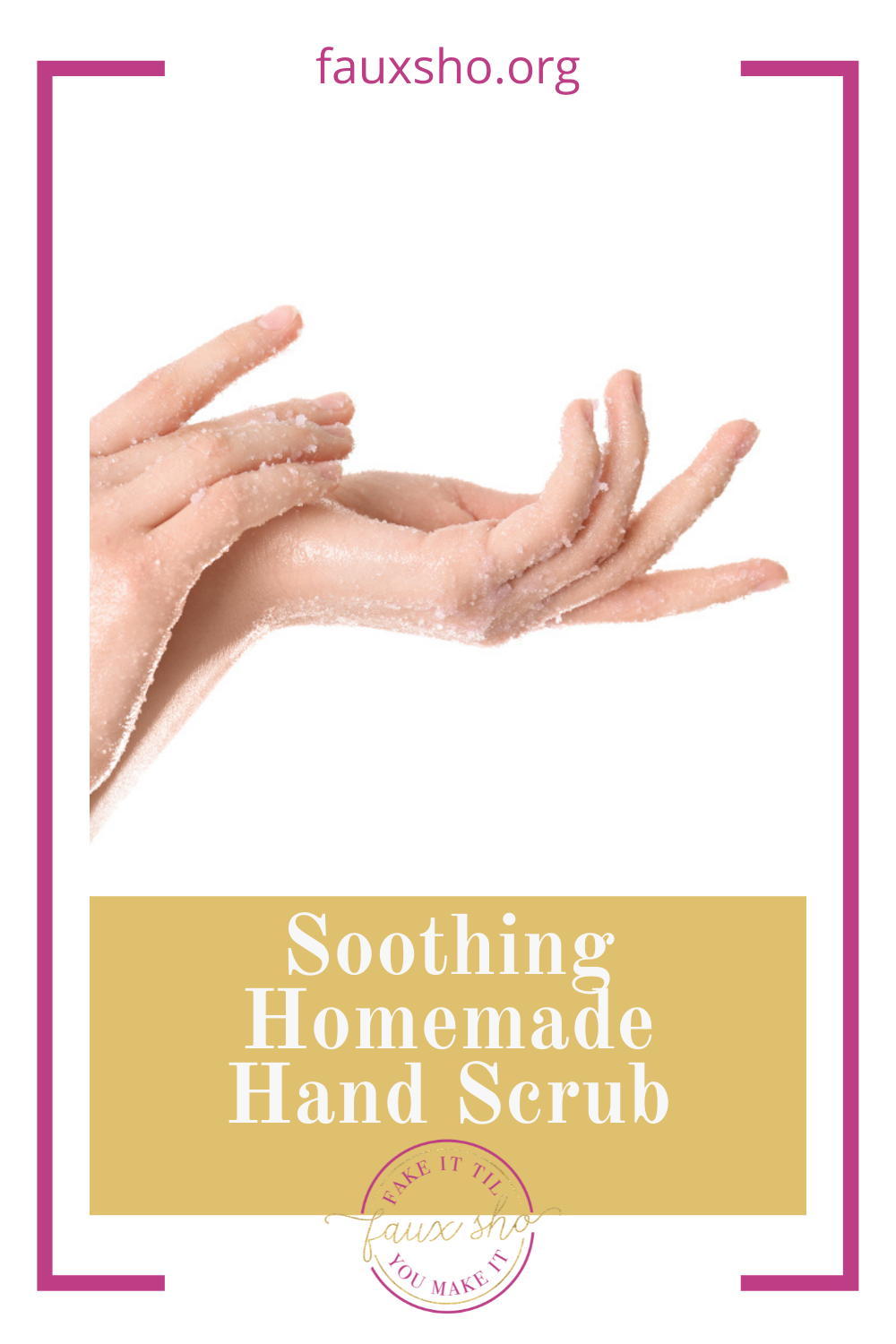 So, this article provides you with two recipes that have excellent results, and the ingredients are readily available. This way, you won't have to put in the time and effort into finding the right care solution for your hands.
When You May Need a Homemade Hand Scrub
People who typically have dry hands in the winter may need a scrub to ensure they're moisturized and healthy. Also, if you tend to the dishes a lot in your home, a scrub is vital because some types of dish soap dry your hands and are not good for your skin.
Other than that, scrubs can help remove food odors from your hands after cooking. The smell of onion tends to linger even after you wash your hands. So, a scrub can help with that. Moreover, if you're an arts and crafts person, scrubbing your hands after a project can be a truly relaxing experience.
With that said, let's get onto the recipes for your homemade hand scrub.
Two Recipes for Your Hand Scrub
The process of making these scrubs is reasonably straightforward. Moreover, they are relatively cheaper to make than buying a scrub from a store.
Lemon Sugar Hand Scrub
The great thing about this recipe is that there are only three ingredients necessary for this homemade hand scrub. So, you will need the following ingredients to create your lemon sugar hand scrub.
⅔ cup – sugar
1 tbsp – fresh lemon juice OR 15 drops – lemon essential oil
¼ cup – coconut oil OR olive oil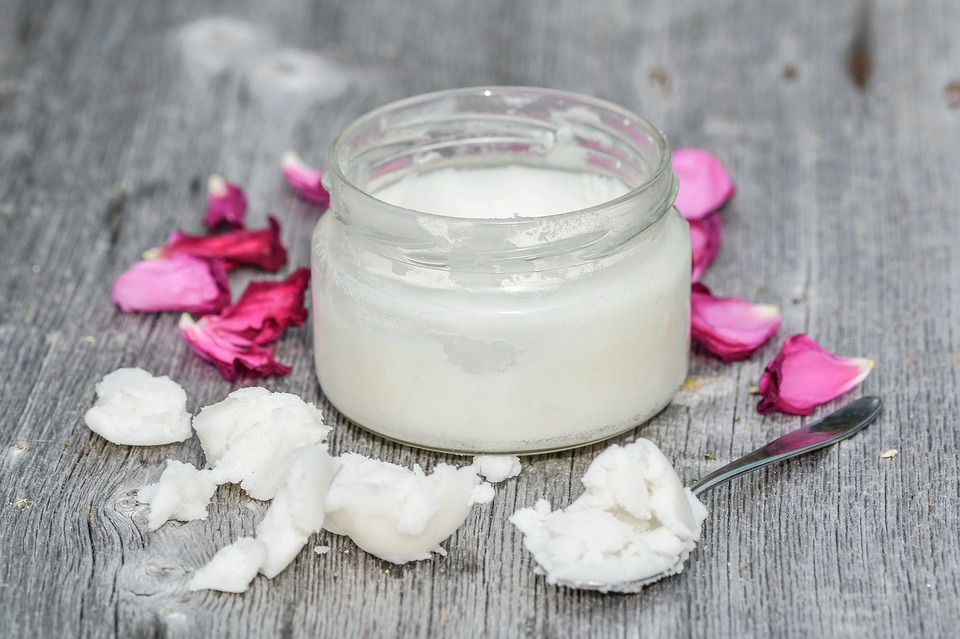 It's best to use fractionated coconut oil, which is a type of processed oil with a separation of the different fats in the oil. On the other hand, you can still use regular coconut oil or olive oil. In that case, make sure the oil is a liquid by melting it in the microwave.
Mix the Ingredients
You must now mix the ingredients together in a bowl or other container. So, you should aim for a semi-dry sand-like consistency as the end product. Of course, the consistency should be just right, with it slightly damp, not too runny, and not too dry.
Also, you'll need to get a texture that's creamy and nice to the touch.
Tweak the Measurements When Needed
If the measurements don't provide the correct texture and consistency, make a few adjustments to the recipe as needed. So, you can add a bit more lemon juice to increase the dampness of the cream. On the other hand, add a bit more sugar to make it feel a little more scrub-like.
Though, you don't want it to be too harsh. You must remember that you're looking for a creamy texture, so it should feel and look that way. At the end of it, you should be happy with your product.
Dress Up Your Hand Scrub If You Want
You can also consider enhancing the scent of your homemade hand scrub. For that, you can add a few drops of one of your favorite essential oils. So, lavender or rosemary essential oils work great with this recipe. On the other hand, you could even add some lemon zest into the sugar scrub for some natural freshness.
Moreover, these additions also change the color of your scrub, which can be a nice and refreshing touch.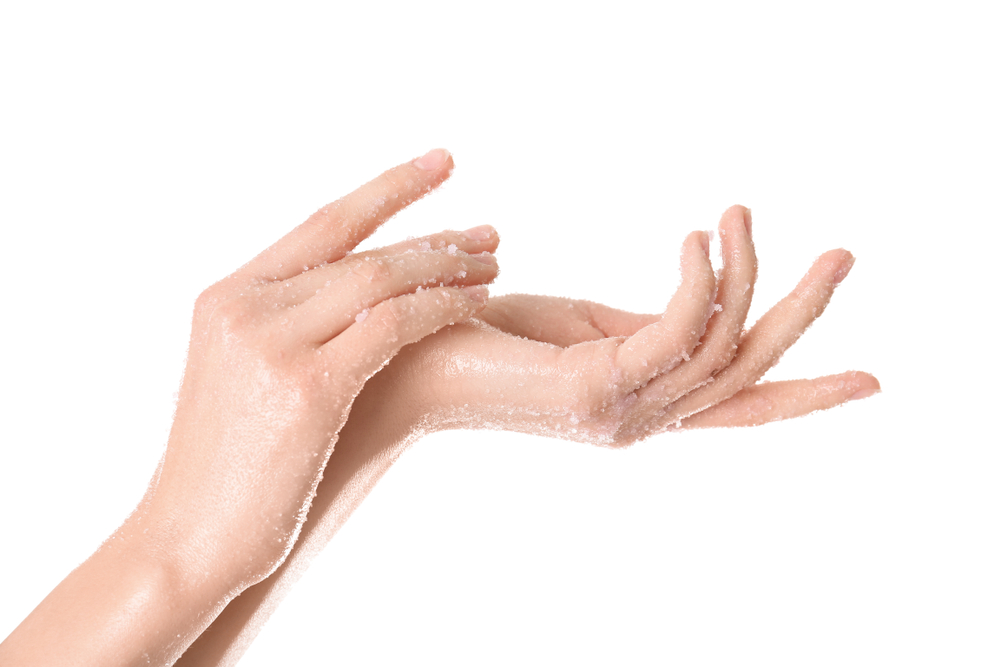 Homemade Dish Soap and Sugar Scrub
The following recipe is even easier than the first one. However, you will need some high-quality dish soap for this homemade hand scrub recipe. You'll need the following ingredients.
3 oz – dish Soap (that's easy on the skin)
6 oz – sugar
Mix the Ingredients
While you can follow the measurements above, you can simply rely on filling two-thirds of a container with sugar and one-third of dish soap. All that's left is to mix the ingredients. Also, you should note that you can't really get the measurements wrong in this case.
So, you don't have to be accurate. More sugar will only make your scrub grainier, which you may or may not like. On the other hand, more dish soap will make the texture silkier. Either way, you're going to get one amazing scrub.
Stir the Homemade Scrub Before Using It
You will need to stir your homemade scrub each time before using it. So, eventually, the sugar will settle at the bottom, and the consistency won't be right when you place it in your hands. This may not be an issue if your consistency is relatively runny. Consider using a knife instead of a spoon to mix the ingredients.
Like the scrub above, you could also add a few drops of essential oil to your dish soap scrub. This way, you can have a soothing scent of peppermint, lemon, lime, lavender, or whatever else you like.
Last Few Words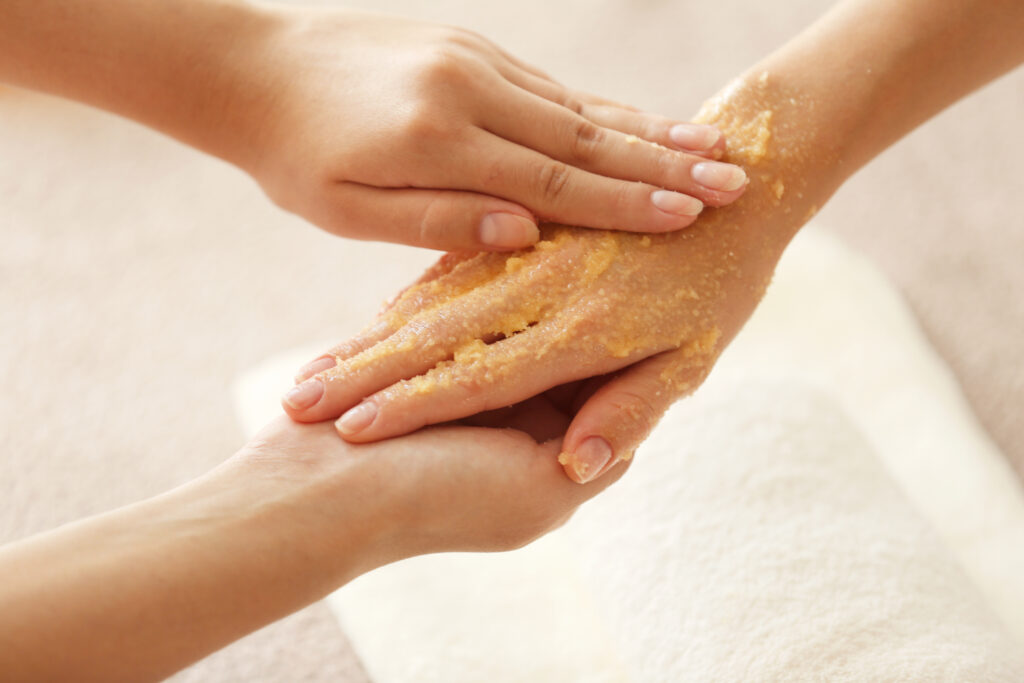 It helps to use a small container for your homemade hand scrub. This way, there's a lower chance that the sugar will settle at the bottom. So, you won't need to stir it much before use. With that said, try your hand at this project because you'll surely be pleased with the results.
Looking for more scrub ideas? Check out this post on DIY seaweed body scrub for softer skin at home!