After a hard day at work, there is nothing better than taking a long bath that relaxes all the muscles in your body. This experience is even better when you have a bathtub that is big and deep enough for you. However, most standard-sized bathtubs are very shallow and come with a low overflow drain. Does that mean you can't have a deeper bathtub? Absolutely not! We will teach you some ways to make a bathtub deeper.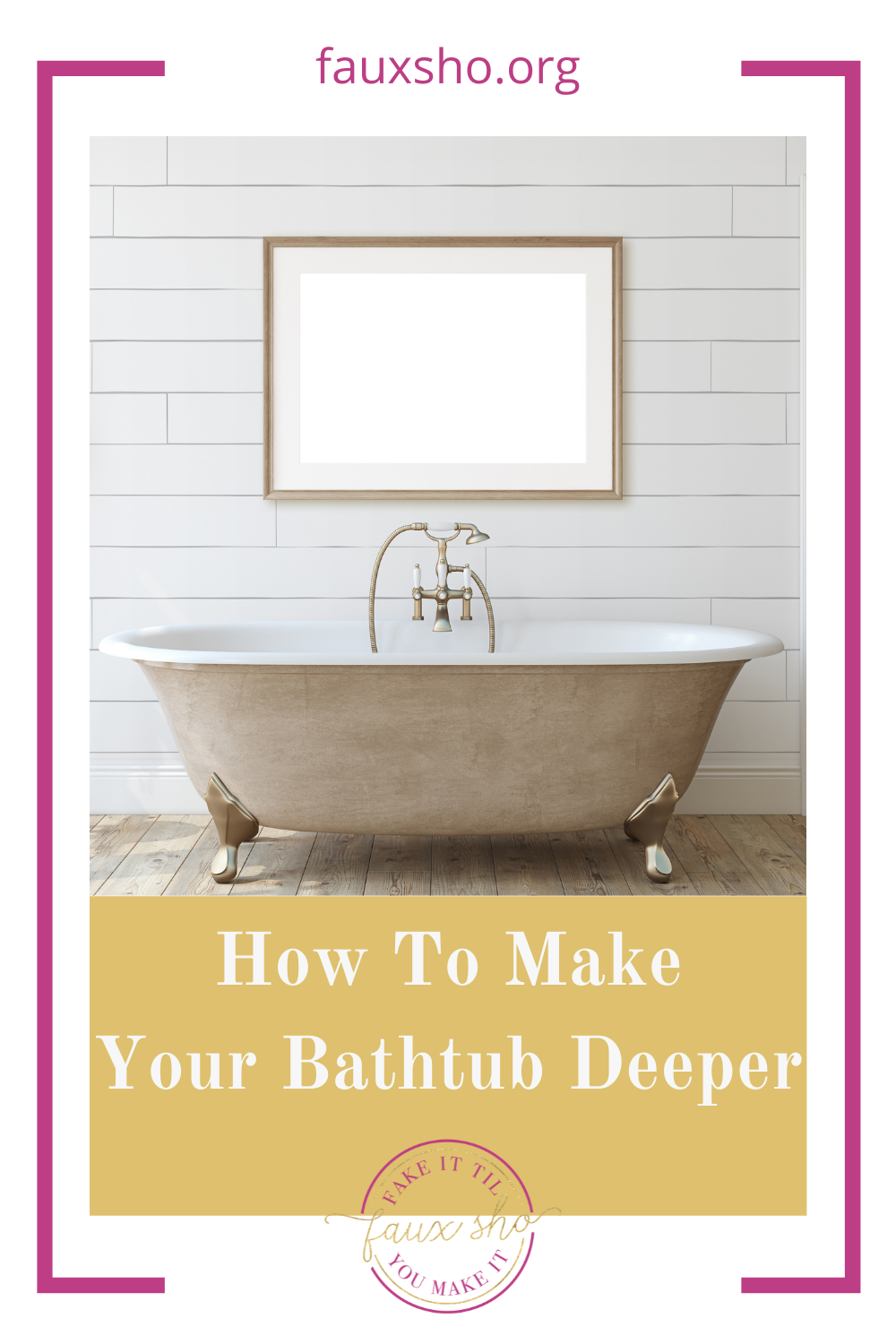 The best part is that you do not need to replace the entire bathtub to make it deeper. We understand that getting a new bathtub is a hefty investment, which is why we have gathered some ways you can make a bathtub deeper without causing a dent in your bank account.
How to Make a Bathtub Deeper – Ideas You Can Use
Make Use of a Better Bath Deep Water Bath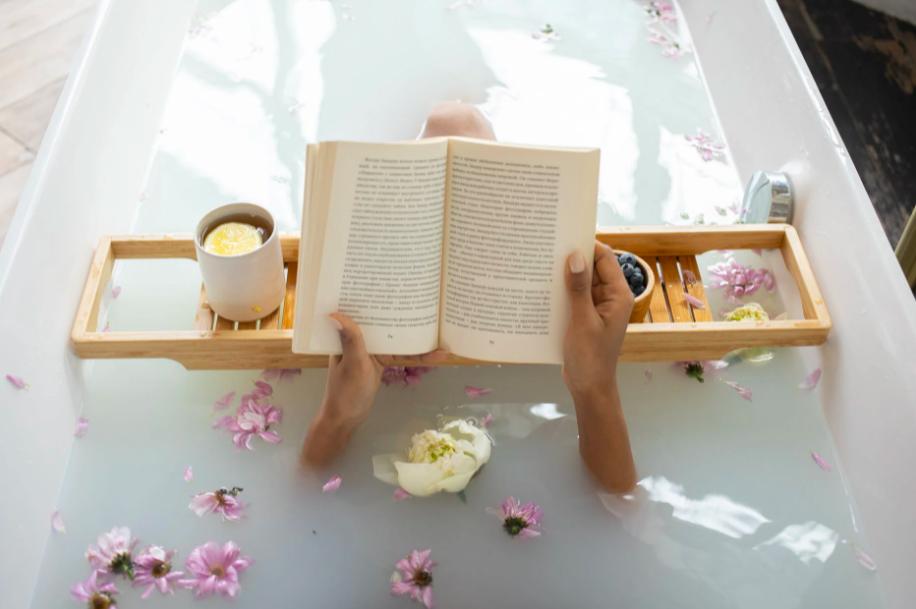 Better Bath has launched a product called "Deep Water Bath" mainly for the purpose of allowing those with smaller tubs to take more comfortable baths. This is a gadget that helps make a bathtub deeper by covering the drain with a thick piece of plastic.
This gadget simply covers an overflowing drain with suction cups.
Even though the Deep Water Bath comes with an overflow opening on the plastic covering, it allows your bath to fill several inches, making it deeper.
Hence, this is a wonderful option for individuals who have overflow drains but still want to protect their bathroom from overflow issues. The best part is that it is affordable and can be removed easily, as compared to permanent fixtures.
Sugru Moldable Glue Can be Used to Plug the Overflow Drain Hole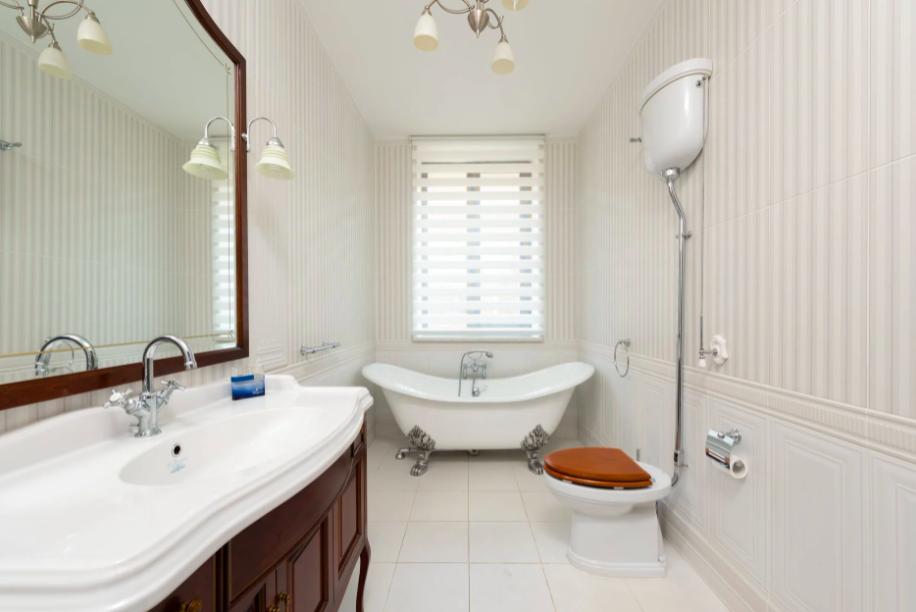 Sugru Moldable Glue can be used in a number of ways. It has the consistency of a glue-like putty which means that you can use it to cover the overflow drain.
However, you will need to dry it for 24 hours so that it has enough time to set. After this time period, it will become waterproof and will be able to block the water.
Since Sugru is available in loads of colors, you can also decorate your bathtub with it. Create an aesthetic pattern each time you feel the need for a renovation.
The best part about Sugru is that it is super easy to use and provides a solid hold. Also, it is waterproof.
Install a Drain Cover Plate on the Overflow Drain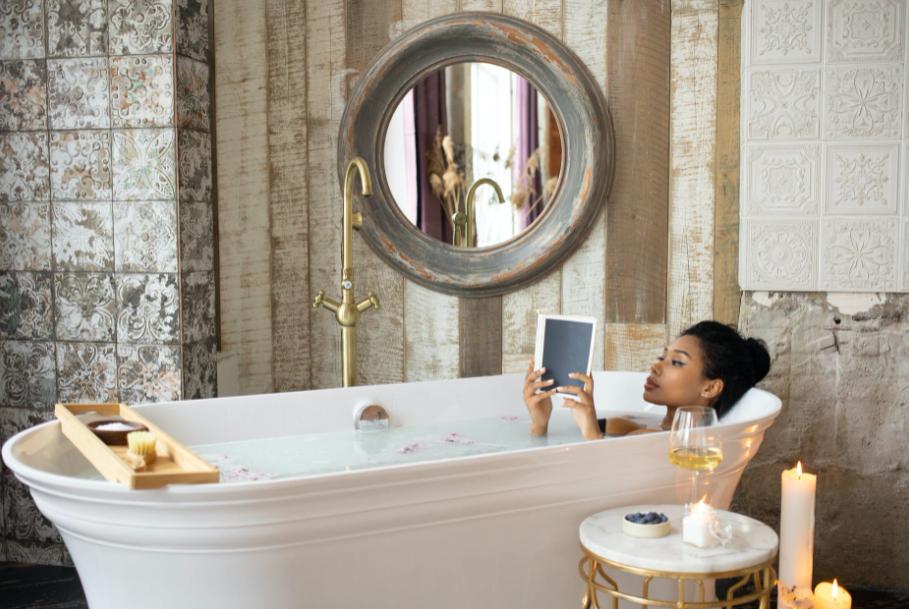 If you want to make a bathtub deeper, you can also simply place a drain cover plate on the overflow drain. You can easily find this plate at a hardware store, along with the tool needed to install it.
It must be kept in mind that this is a rather permanent solution as compared to the other solutions that have been mentioned so far.
However, with the help of the same tools, you can also get rid of the plate whenever needed. We would recommend that you look out for the water level in your bathtub as the plate leads to a no overflow drain.
The biggest problem with a drain cover plate is finding one that fits your bathtub drain perfectly. Before you go out into the market to look for a plate, make sure to take the correct measurements. This will ensure that you do not have to visit the hardware store over and over again.
Cover the Overflow Drain Hole with a Caulk Strip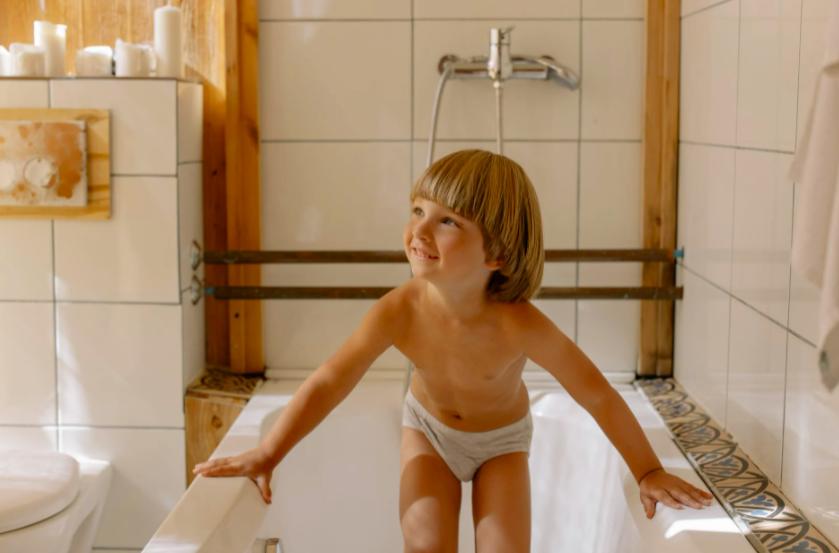 Caulk strips are a brilliant way to cover the drain to make a bathtub deeper. The best part is that they can be molded to the shape of your drain and once set, they become waterproof.
Think of a caulk strip as tape. It helps make the bathtub deeper by simply covering the overflow drain. Moreover, it creates a watertight seal so that no water trickles down.
This is a popular option among users because it is not a permanent fixture, as is easier to remove than the Sugru glue.
Get a New Bathtub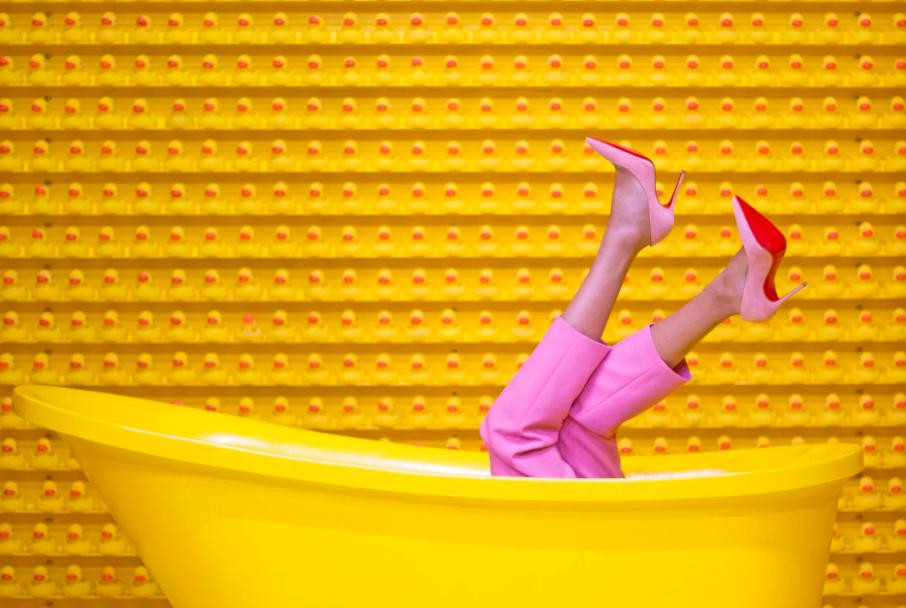 If you have tried absolutely everything and still cannot figure out a way to make a bathtub deeper, you may have to buy a new bathtub.
However, before you get scared, you must know that investing in a new bathtub does not need to cause a dent in your bank account.
If all you want to do is wash off a hard day and relax in your bathtub, you can invest in a portable tub. This needs to be deep enough to relax your muscles and cheap enough to not drain your savings.
Frequently Asked Questions (FAQs)
What happens to the tub overflow?
The overflow drain is connected via a pipe or tube to the main drain. At the bottom of the drain, you will find a primary drain. Only a few inches away lies the overflow drain.
As the name suggests, the overflow drain is responsible for getting rid of extra water from the tub so that it does not overflow and leak onto the bathroom floor.
We all know how water damage can completely wreck fixtures and wreak havoc on the rest of the house.
What should the depth of a soaking tub be?
Usually, bathtubs are approximately 12 inches deep. However, for a bathtub to be advertised as a soaking tub, it needs to be 14 inches deep.
A tub that is too deep will not be able to fill enough hot water as each water heater comes with a limit. Hence, before you invest in a soaking tub, it is best to understand the maximum capacity it will fill.
Don't forget to make sure that your water heater can heat enough water for your bath time.
How to ensure that you do not slip when getting out of a bathtub?
Slipping while getting out of a bathtub is a common instance that many people suffer, often leading them to the hospital to deal with fractures and bruises.
To ensure that you do not fall flat on your face when getting out of the bathtub, start with sitting carefully on your backside. Rest your hands and knees so that you have completely rotated to the side. Firmly place your hands on one or both sides of the tub to stabilize yourself.
Once you think you can balance yourself, push yourself into a semi-standing position with the help of your knees.
Now that you have managed to stand up halfway, plant your hands on one side of the tub. Holding this side firmly, pull yourself up into a standing position with the help of your feet. Do not let go of the tub yet.
Carefully lift one leg and place it out of the tub. Make sure you establish your footing and balance while putting your weight on the tub. When you feel like you can balance yourself, bring the other leg out of the tub as well.
That's it, you're out of the tub and you managed not to slip! Good job!
Conclusion
When trying to make a bathtub deeper, remember that there are many things you can try. However, if these do not work, you may have to buy a new tub.
If the methods mentioned above do not suit your purpose, simply invest in an inexpensive tub that can provide you with the best baths on long, hectic days when all you need is some relaxing time.