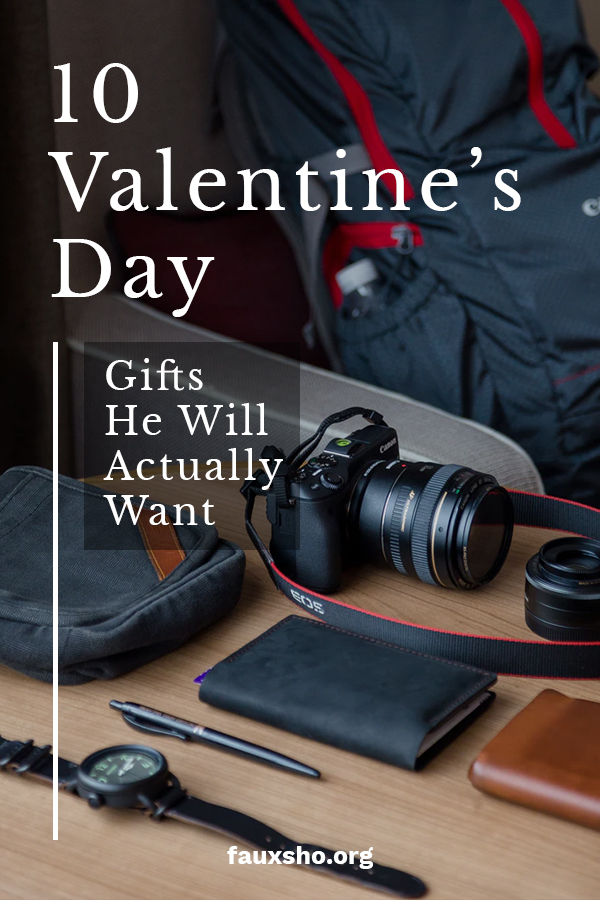 I'll admit that for as much as I love giving gifts, getting a Valentine's present for my husband can be really tricky!  He doesn't ask for much and what he does want, he usually just gets on his own.  But I'm absolutely determined this year to get a gift that won't just be politely accepted and then shelved in a month or two.  I've done some good digging and came up with a list of gifts I'm sure will do the trick for any guy, picky or not.  Here are 10 Valentine's Day gifts that he will actually want.
Bamboo Wireless Keyboard + Mouse
Environmentalists and outdoorsmen will appreciate this natural wood keyboard and mouse.  The bamboo is super durable, resilient, and easy to clean.  And if that all isn't enough, both the keyboard and mouse are cord-free with wireless capabilities to connect to any computer.

Diplomat Attache'
Excellent for carrying laptops, phones, tablets, wallets, and any other job essentials, guys totally dig this sleek diplomat attache'.  Simple, stylish, and adaptable to just about any personal style.
Snow Better Tool!
Tools don't get any better than this compact, all-in-one keychain from HexFlex!  The unique snowflake design features 6 hexagon wrench sizes, various screwdrivers, a box cutter, and a bottle opener.  Your man will be ready for anything!
Personalized Wallet
Get him a wallet he'll actually be happy to pull out (I didn't think that was even possible!).  This slim leather design is simple and to the point with just the right amount of style from the hand-stitched edging to the personalized monogramming.
Fanatical Idea!
If your guy's a true sports fanatic, he'll no doubt love receiving sports apparel this Valentine's for all his favorite teams.  Find accessories, clothing, decor, and more for all major pro and collegiate teams on Fanatics.com.
Travel Gear
Give the gift of travel done right for your Wanderer at heart.  This wheelie bag offers a surprising amount of carrying space, comes with a retractible trolley handle, and comes in 7 stylish color options.  And while you're already giving travel gear for Valentine's this year, take it a step further by booking that trip your guy has been talking about for a while now.  Don't think you can afford it?  Think again!  Fix your accommodations with Couch Surfing and your dream vacation is practically booked already!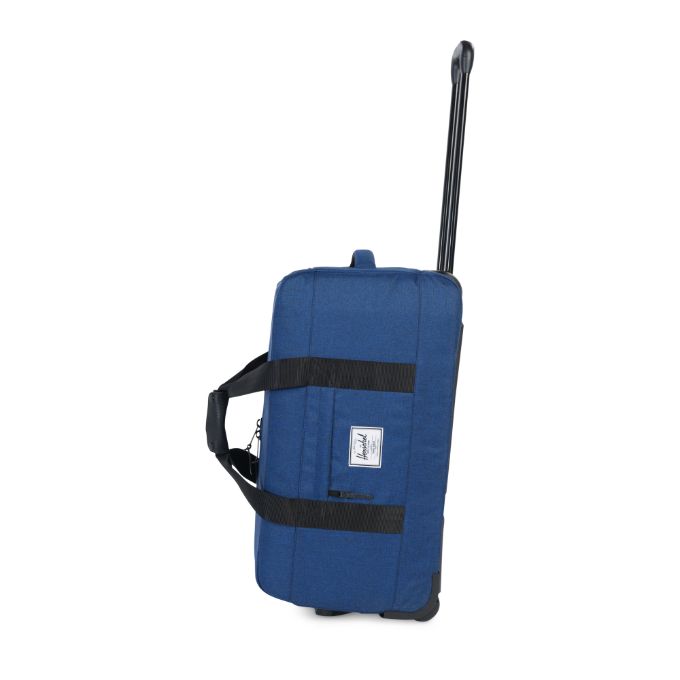 Phone Camera Accessories
Budding photographers will love receiving camera accessories for their smart phone!  Gone will be the days of awkward selfies and poor lighting.
Portable BBQ Case
Campers and tailgaters alike will think they've died and gone to heaven when they open this smokin' portable BBQ case for Valentine's Day this year.  The charcoal grill is suitable for cooking two meals at once.  How perfect for that romantic picnic your man will want to take you on now  😉
Book Light
This is not your ordinary night light!  Book by day and light by night, this wooden folding "book" opens up into the perfect night-time bedside lantern.  What a bright idea for the reader or night owl in your life.
Millennium Falcon Drone
My title is "Millennium Falcon Drone"…  Do I really need to say anything else?!  You'll be able to get your man to agree to just about anything after he opens this incredibly fun Valentine's gift.  Luke, I have a GOOD feeling about this!
Check out all these great gifts and get more info from the links below.  Happy Valentine's Day indeed!:
Bamboo Keyboard + Mouse from West Elm
Diplomat Attache' found from Rustico
Leather Wallet from Joo Joobs via Etsy
Sports Gear via Fanatics.com
Travel Gear from Herschel
Learn more about all your phone camera needs from Unique Hunters
Kikkerland BBQ Case found on Amazon
Excelvan Book Light via Amazon
Air Hogs Millennium Falcon Drone via Amazon