Just a used tissue box?  Think again!  Here are 10 brilliant ways on how to reuse empty tissue boxes.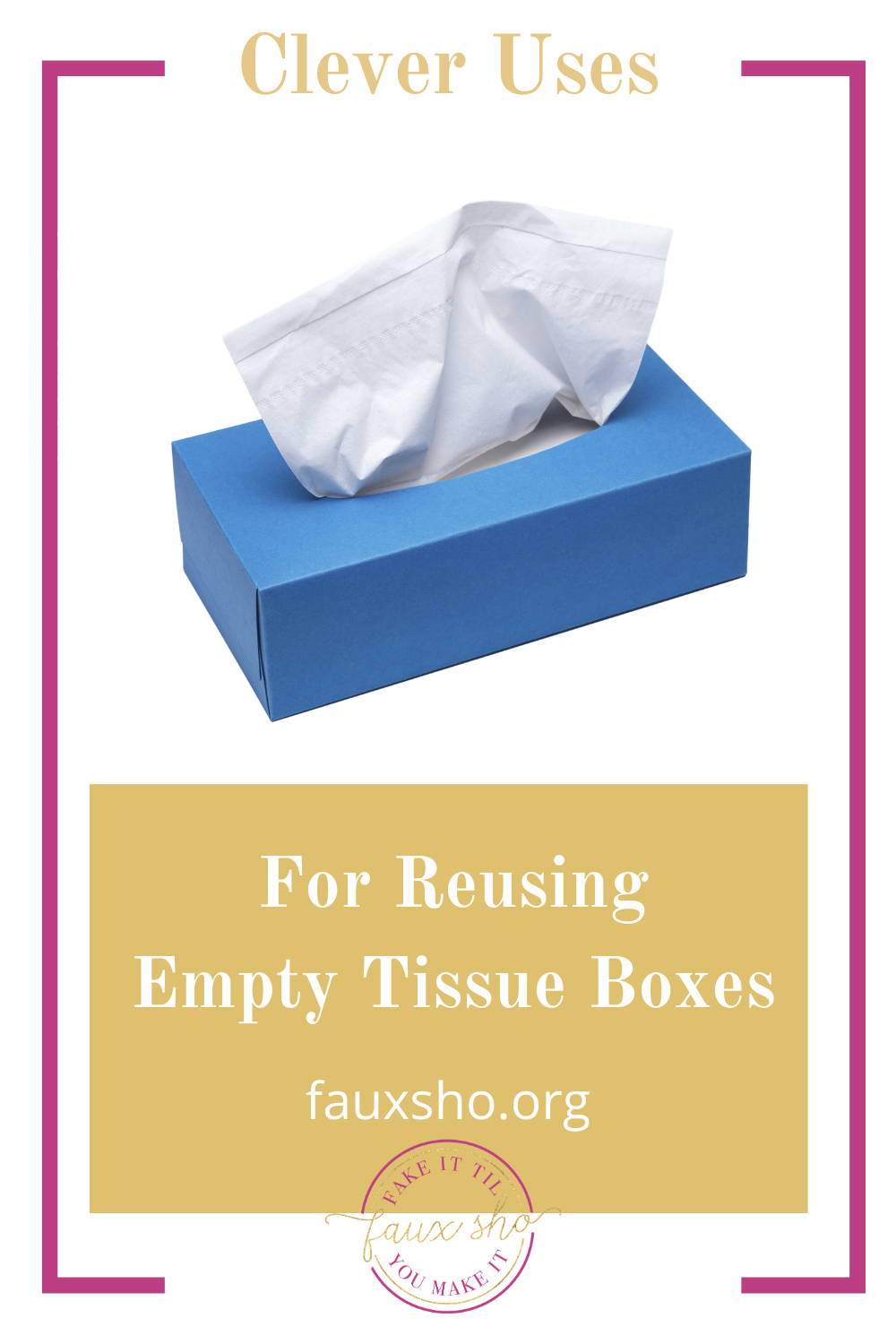 How To Reuse Empty Tissue Boxes
Towel Holder
Create this display-worthy towel holder with nothing more than a tissue box, sisal rope, and a canvas lining. It looks like it fits right in with products found at Target and Bed Bath and Beyond! Get the DIY tutorial here.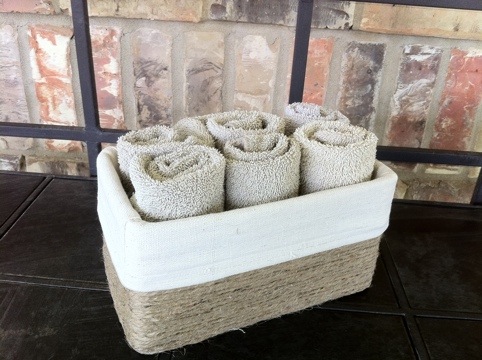 Office Organizers
There's nothing like some good organization! Make the job easy with these fancy personalized boxes.
Piñata
Forget the paper maché and sticky mess! Make a quick and easy piñata with crepe paper and a few ribbons. Fiesta!! Read more from Studio DIY.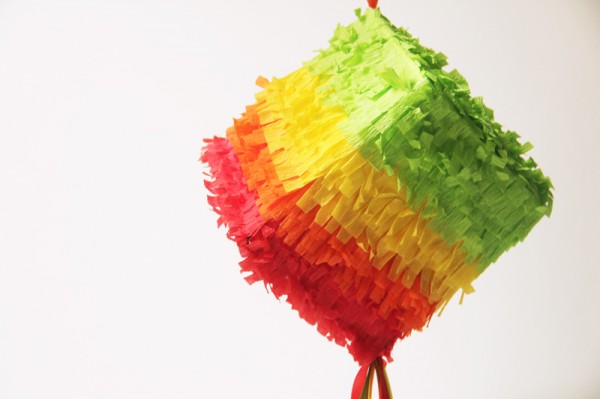 Plastic Bag Storage
Don't bother spending unnecessary money on fabric plastic bag holders when you can just upcycle a tissue box for the job. And how smart to hang the box on the inside of a cabinet for easy access to the bags. Find the idea here.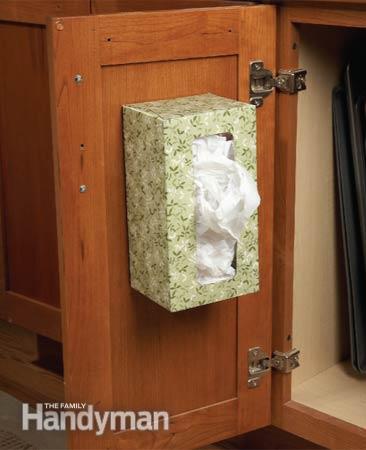 Gift Boxes
It seems like I'm always searching for boxes to wrap gifts for birthdays and holidays. I'll just save my old tissue boxes from now on rather than go buy new ones from the store. You can use the wrapped boxes as home decor as well! Via.
Shelves
Cut the top off used tissue boxes before wrapping them with fancy paper and hanging them on the wall. The boxes can be put to work as extra shelving for makeup, art/craft supplies, toys, and so much more. Image source.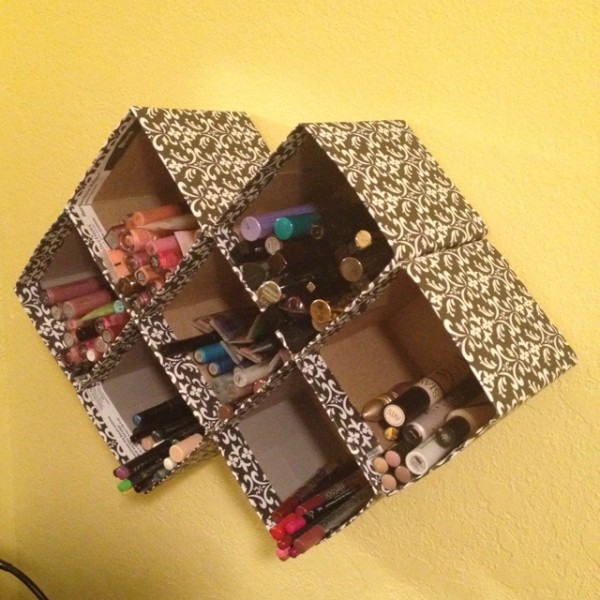 Valentine's Box
One of my favorite traditions to do with my students is to have them decorate special Valentine's boxes for the holiday. I always love seeing what they come up with each year! Reuse your old tissue boxes as a base for these lovable creations! Find a handful of ideas from Danielle's Place.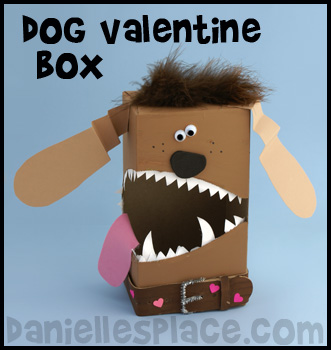 Guitar
Teach your kids about the science behind sound by having them make their own guitar or other musical instruments. Tissue boxes make for a great place to start with the instruments. Learn more about the activity and get the DIY instructions here.
Drawer Storage
One of my biggest pet peeves when it comes to home organization is messy drawers!! I always love the idea of using drawer organizers from the store to solve the problem but I get frustrated when the organizers don't fit my drawers. But messy drawers no more!! Just cut down used tissue boxes and fit them as you need for your specific drawer sizes. Oh, to be organized!! Idea source.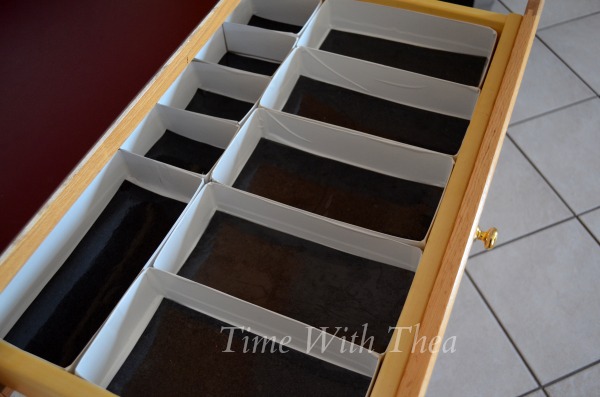 Thankful Box
We're in the season of gratitude and what better way to remember all of your blessings than to write them down and share them with loved ones?! Use a tissue box to make this cute thankful box turkey! I Heart Crafty Things shares the DIY here.
I hope you like these ideas on how to reuse empty tissue boxes! If you're looking for more ways to reuse things around your home, check out my post on 8 ways to reuse scrabble tiles.