I haven't always thought of spray paint as a classy medium to use in the home.  But thankfully there are others who've used their creativity to show me otherwise.  With a bit of searching, you can find some really great spray paint projects to spruce up your home in unexpected ways.  Here are 10 MORE fun spray paint dye DIYs.
1. Rockin' Paint Job
Transform an antique rocking chair into the focal piece of any room or porch.  All it takes is a little sanding and some spray paint.  Four Generations One Room shares how to make your own here.
2. Fresh As Mint Chandelier
Painting a chandelier can completely alter the look of a room.  Freshen up your factory standard chandeliers with a coat of mint paint and some sisal rope around the chain. Get the DIY from Simply Swider.
3. Pinecone Perfection
Create a display of pinecone perfection with a pretty dye painted wreath.  Your front porch will be the talk of the neighborhood this holiday season!  Image source.
4. Slicker With Wicker
There's no doubt that decorating with wicker baskets is a great way to add a bit of style, organization, and practicality to your home.  Too bad the perfect baskets don't always come in the perfect color.  But that doesn't have to stop you from achieving the look you're going for if you just add a coat of spray paint.  This is a DIY project you can do in under an hour.  Get the how-to here.
5. Add Class With Glass
How fun are these sea glass jars for some beach inspired summer decorating?!  Simply use Krylon Sea Glass spray to give any glass jar a frosty opaque finish. Read more about this DIY project here.
6. A Side of Gold
Add a side of gold to your room with this IKEA-inspired side table.  You'll need tape and gold spray paint to get this glistening Midas effect.  DIY here.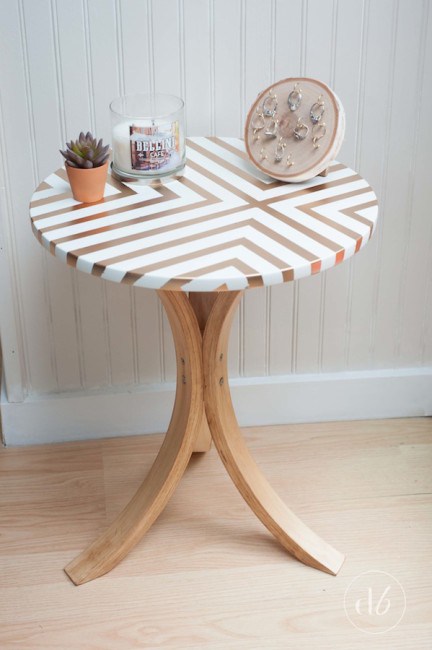 7. Galvanize!
Galvanized tubs are a fun way to decorate for all sorts of gatherings from barn house parties to rustic weddings and simple backyard barbecues.  I spent all summer trying to find the just-right galvanized tubs for my needs and had that hardest time finding what I wanted.  I wish I had known about this spray paint trick! Simply use galvanized spray to cover inexpensive plastic tubs from any local super store.  Idea found from The Tiptoe Fairy.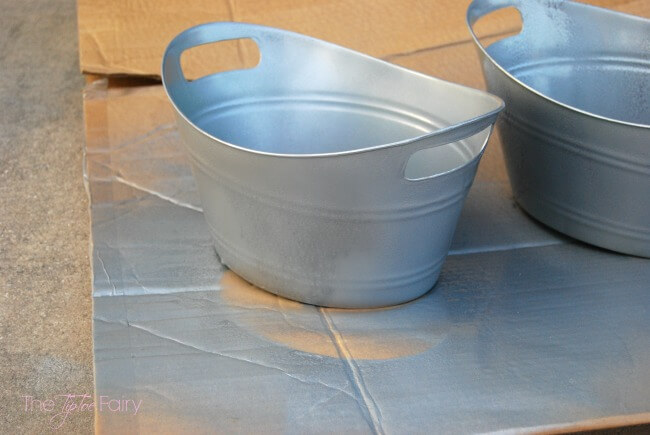 8. A Bottle Remodel
"Remodel" your old bottles with a quick and easy spray paint job.  What a great way to recycle old bottles into fun and stylish vases!  Learn how easy it is from PB Teen.
9. Mirror, Mirror
Mirror, mirror on the glass… Wait, what?  Convert a glass jar into a reflection of style and class with just a bit of mirror effect spray paint.  With tricks like this, your home will be the fairest one of all!  Get more info from Hammers and Heels.
10. Pillow Fight
I'm always a little sad when I have to pass up cute holiday pillows because of their marked-up seasonal prices (this must be the real "pillow fight"!).  But that doesn't have to be the case with some stencils and fabric spray paint!  Thanks to this how-to from A Wonderful Thought, you can now custom make your own holiday decor at a much more affordable price!