I remember as a child when rubber cement was the solution to all important gluing jobs.  Thank goodness that's not the case anymore!  A new generation of durable adhesives have made their way onto the scene and they mean business.  You can choose from roller adhesives, double-sided tapes, liquid glues, sticks, and pastes.  But just because a product claims scrapbooking expertise, does not mean it's a good product!  After talking with my scrapbooking gurus, searching the Web, and much experimenting of my own, here is a list of the best glue for scrapbooking crafts.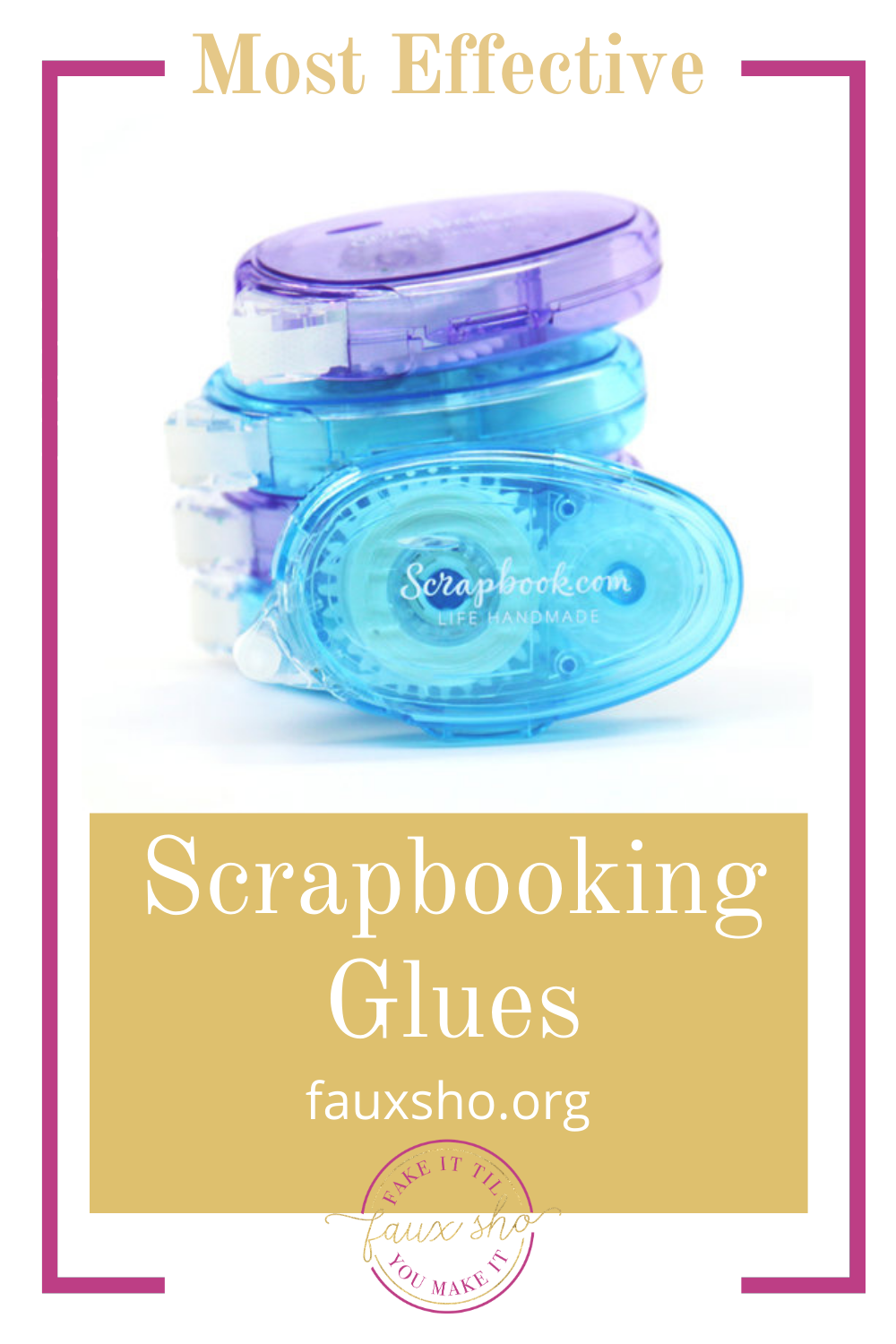 The Best Glue For Scrapbooking
Zip Dry
Wet or dry? Dry or wet? How do you know which type of glue to use for a particular scrapbooking project? Wet adhesives are generally stronger and more permanent. Although wet glues take more time to dry, opt for a liquid adhesive if you want your project to last! Hard core scrapbookers will recommend Zip Dry paper glue. It dries comparatively fast and is safe for all scrapbooking projects including photos and heavier 3-D items. I found my bottles at Scrapbook.com.
Roller Tapes
For light weight projects involving basic paper and photos, permanent roller tapes work great. They'll keep all the edges down without creating ugly bulk or leaking oils over time. Furthermore, even though roller tapes are quite effective, if you ever do need to remove precious photos or papers, roller tapes are forgiving enough to let you do so without damage. Find my favorite roller tapes here.
Glue Dots
I sometimes find reasons to use glue dots just because they're so much fun to use. They are the small circular dots you find on the back of gift cards when you first purchase them. Glue dots are a bit bulky but are ideal for attaching embellishments to scrapbook projects such as jewels, lace, and plastics. Amazon has a good selection of different sizes, quantity, and dispensers.
Tacky Glue
Like glue dots, tacky glue is strong enough for the heaviest of papers, trinkets, and embellishments alike. The added bonus of using tacky glue though is that you can apply it however and wherever you need. Nothing tacky about that! I love Aleene's brand. Michael's is always in stock.
Glue Stick
Sometimes a glue stick is just the best way to go. It goes on thin, dries quickly, and can be applied however you need. Pritt Power is my absolute FAVORITE glue stick! It's super strong and never fails for projects that don't involve bulky embellishments. Find Pritt on Amazon.
Looking for more crafting hacks? Check out my post on 10 cricut hacks beginners need to know!