Today I'm helping you to solve the yearly problem of what to get the neighbors for Christmas. Every year it's a struggle, and it's a fact that not everyone wants food or treats that they don't need. So let's look at some non-edible neighbor Christmas gifts your neighbors will love. These ideas are unique and easy, so you can get them done and get on with all the other things you need to do before Christmas comes!
Non-Edible Neighbor Christmas Gifts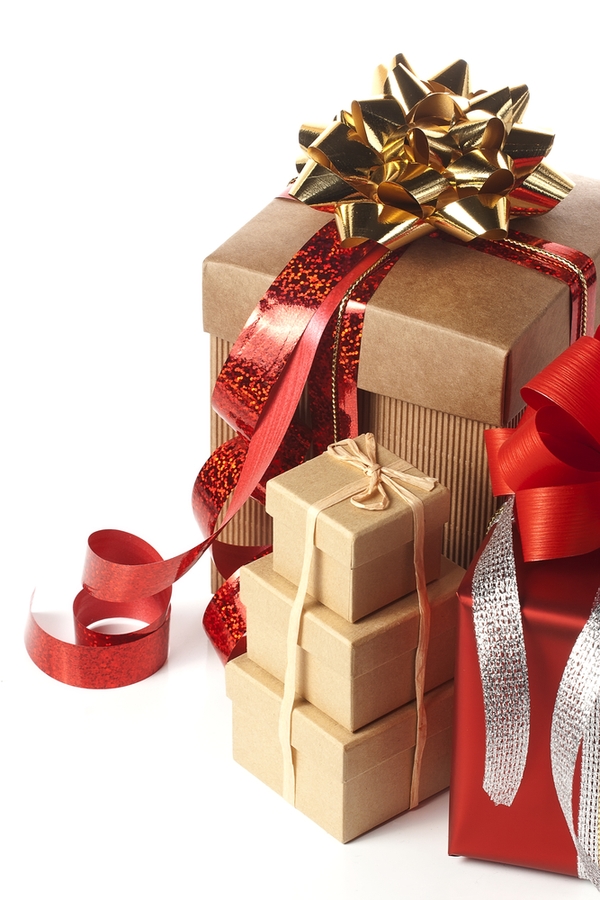 Host a Craft Night
One of the more unique non-edible neighbor Christmas gift ideas I've seen is to kill two birds with one stone and host a craft night for your neighbors. Everyone gets together, shares some delicious treats, and then you make a craft together that everyone gets to take home. Best idea ever, right? You can also try making your own snow globes.
I love these adorable Christmas trees made with felt, buttons, wood skewers and embroidery floss. A hot glue gun puts it all together quickly and easily!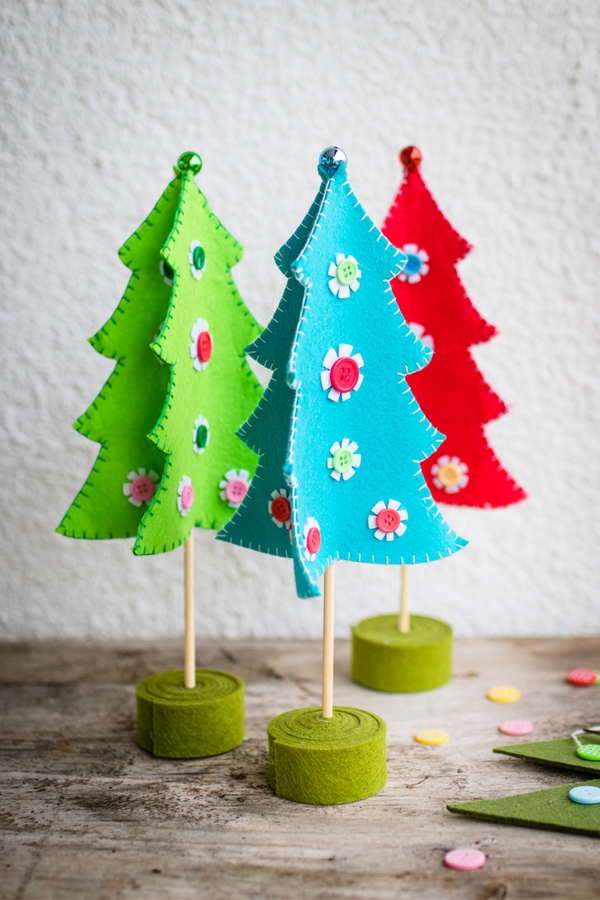 Handmade Ornaments
There are tons of handmade ornament ideas out there that only look complicated. I know people who choose a theme every year, make some ornaments to fit, and deliver them to their neighbors. It's a unique way of remembering your neighbors–and they'll probably begin to anticipate next year's ornament!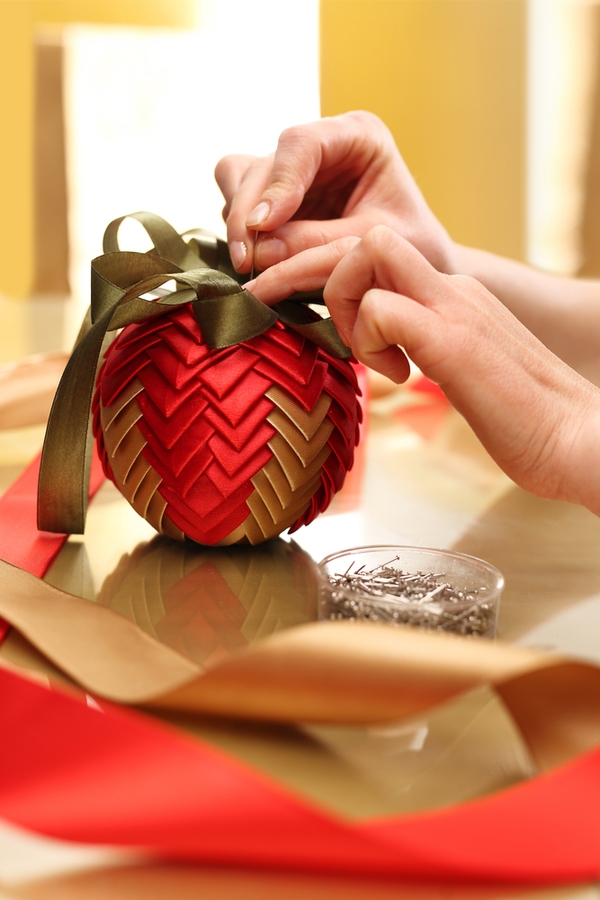 A Roll of Gift Wrap
One of my favorite non-edible neighbor Christmas gifts is the roll of gift wrap and bag of bows my neighbor drops off a few days before Christmas. I'll admit to you that roll of gift wrap has saved me late on Christmas Eve more than once! This is a gift that might really be a lifesaver.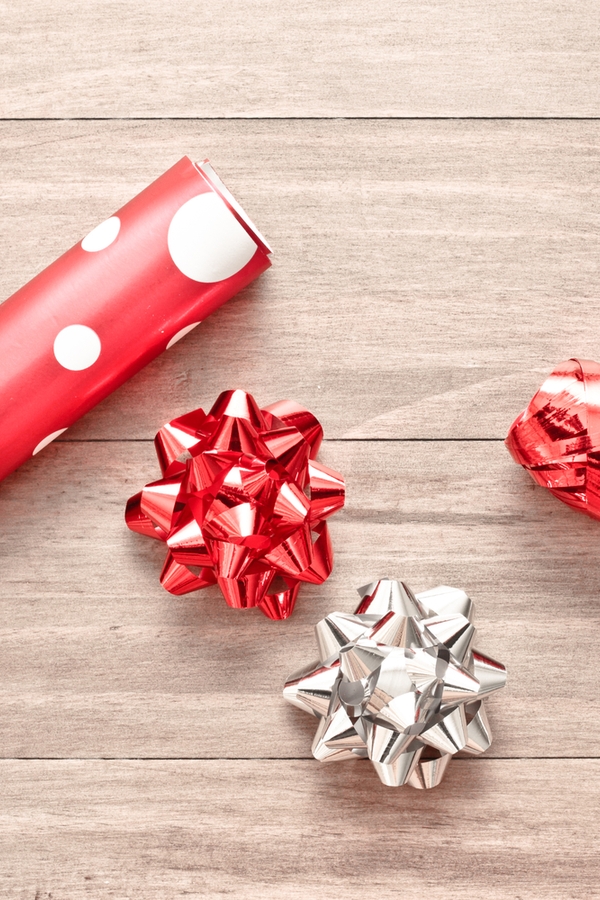 A Bag of Christmas Scents
Present your neighbors with another favorite non-edible Christmas gift–homemade potpourri! In a bag place an orange, a lemon, some whole cloves, cinnamon sticks and nutmeg or allspice. Include directions to slice the fruit, put everything in a saucepan and cover with water. All your neighbor needs to do is bring it to a simmer and enjoy hours of delicious scent as it permeates their home.