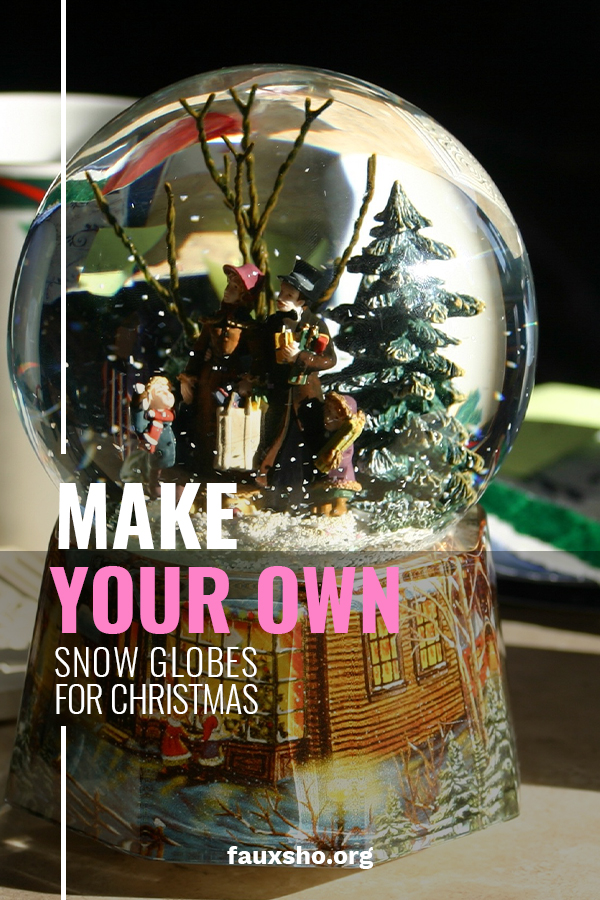 Mason jars tall and short can be filled with all sorts of wintery scenes to make these fantastic snow globes.  Glitter, water, and a dash of glycerin make the magic happen.  Get the DIY here.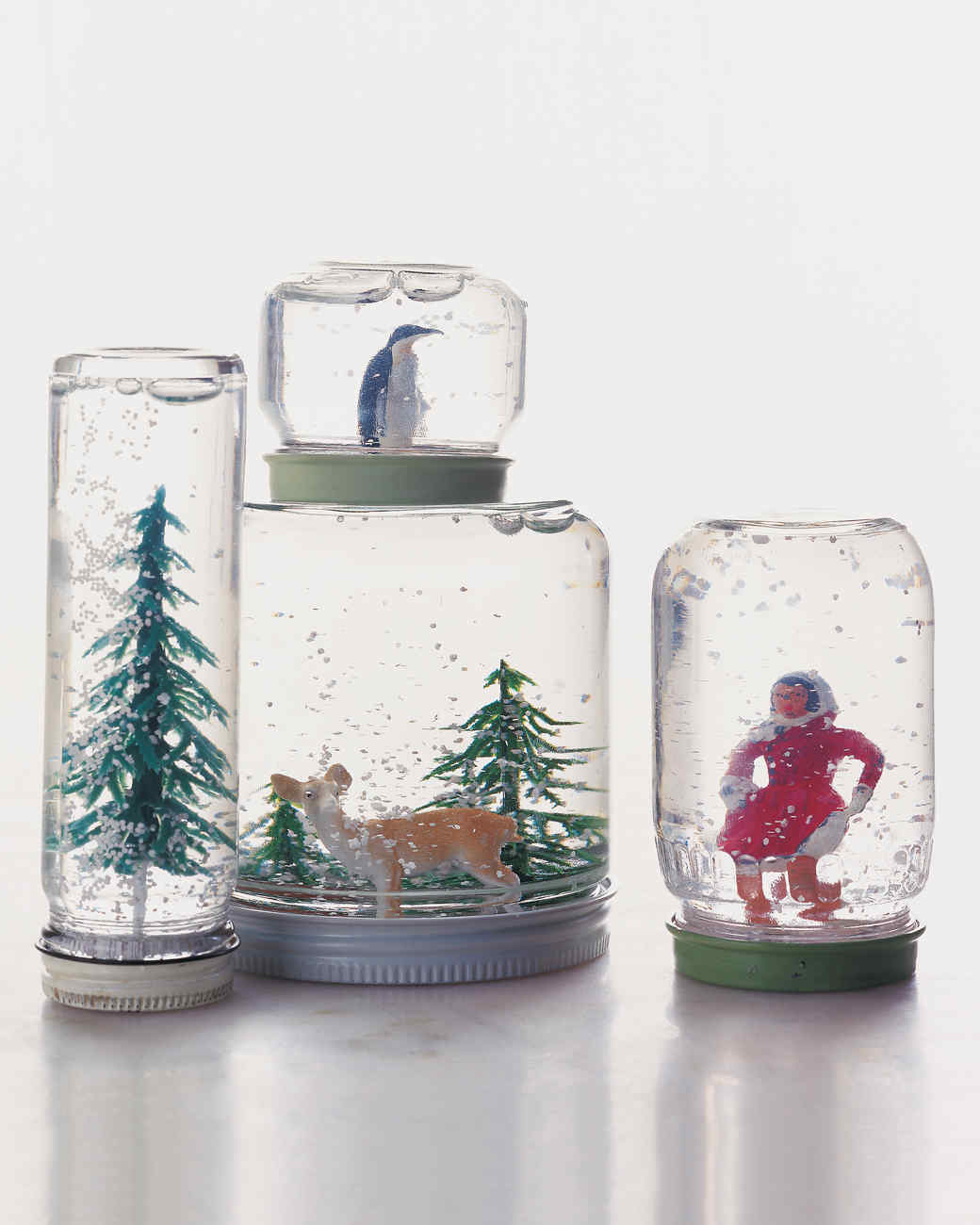 Baby Food Jars
Don't throw out all those empty baby food jars just yet!  Make great use of them instead by turning them into adorable mini snow globes.  Perfect for little hands!  Find the instructions on Craftaholics Anonymous.
Fishbowl
Though not filled with water and glitter, this fish bowl snow globe still brings holiday delights.  Put lights at the base of the display for an especially festive effect.  Via.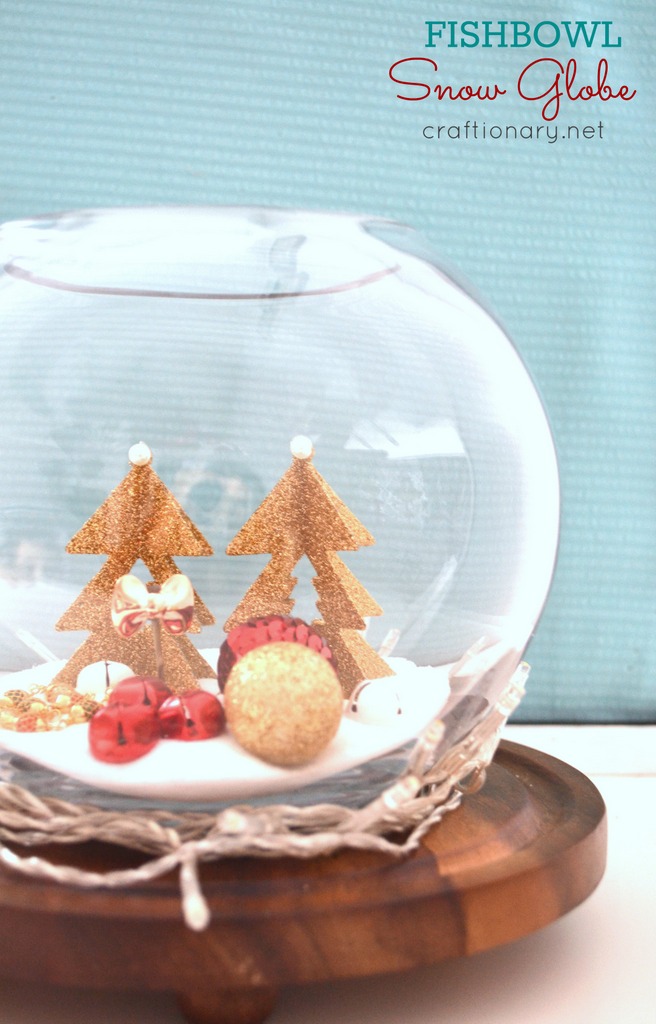 Waterless Winter Wonderland Jars
These frosty snow globes prove that water isn't necessary to capture holiday magic inside a jar.  However, these snow globes keep their namesake with the use of some artificial snow and a little bit of glitter.  Tidy Mom shares the DIY here.

Plastic Snow Globe
Do you want to build a snowman?  A snowman in a globe that is… Buy specially made plastic snow globes and fill with supplies all easily found at your local Michael's.  Let it go snow!  Find the full tutorial here.
Apothecary Bottle
Put a cork on those mason jar snow globes and opt for a fancy apothecary bottle instead.  Plastic trees and other bendable items are perfect for squeezing into the bottle top.  More info here.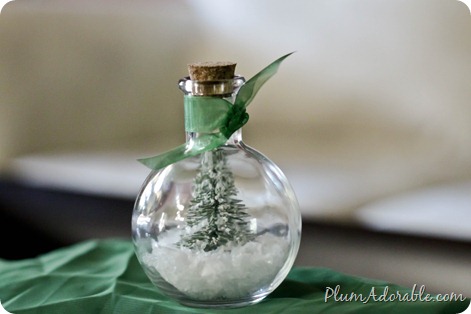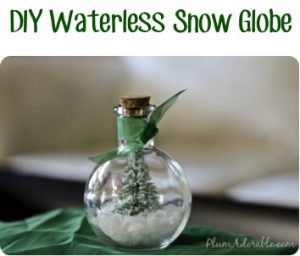 Gift Card
More like snow doughs instead of snow globes.  Fill glass jars with faux snow, holiday trinkets, and gift cards for a fantastically creative gift card offering.  Sure beats those flimsy paper gift card holders!!  Via.
Ornament Keepsake 
I'm in love with these ornament keepsake snow globes!  What a darling way to preserve your favorite memories from the year!  Get all the DIY details from The Crafting Nook.
Mason Jar Toppers
Want to give something other than the tired plate of cookies for neighbor and teacher gifts this year?  Mason jar gifts with snow globe toppers are the answer! The goods on the bottom with the magic up on top.  Can't get much better than that!  Get more details here.
Soap Pump
It's always fun to have a bit of festive flair in your bathroom or kitchen, but this soap pump snow globe takes all the holly jolliness to a whole new level.  Learn how to give your holiday decor a pump of something unexpected from Creative Green Living.