Looking for a cool craft to keep your kids busy and create some beautiful holiday decor? Then you're really looking for DIY snow globes! You can make these for kids out of tumblers or mason jars, with pictures, and even as ornaments. Come check it out!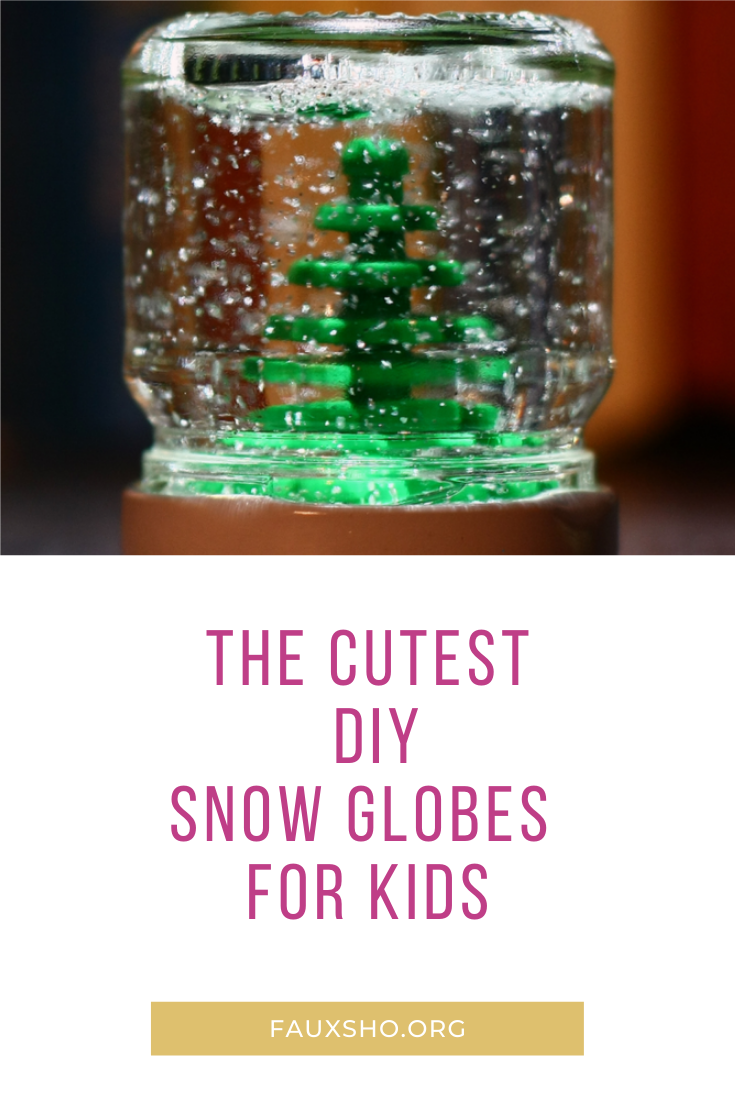 DIY Snow Globes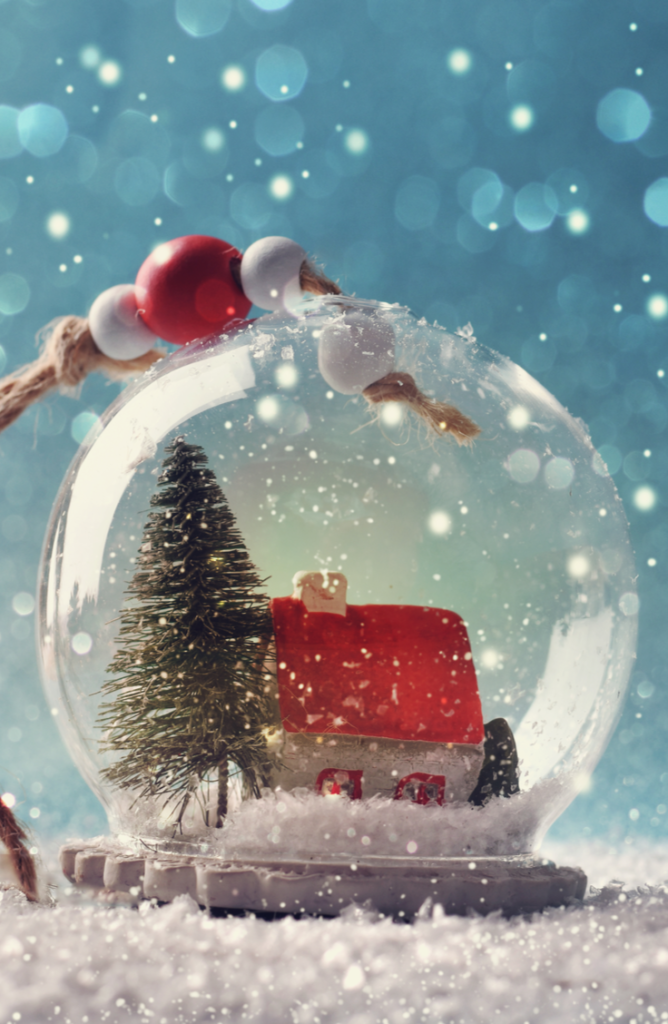 DIY Mason Jar Snow Globes
Mason jars make great snow globes! Grab a set here. Then gather up elements for your scene: tiny trees, reindeer, a tiny house. Next, fill the mason jar with distilled water almost to the top, a 1/4 c. of glitter, then add a couple drops of glycerin to keep the glitter from falling too quickly. Before putting the lid on, sand the inside and hot glue your figurines into their places. Allow the figurines to cure, twist the lid on tight and seal one more time with hot glue. Secure a length of ribbon around the jar lid and you're done!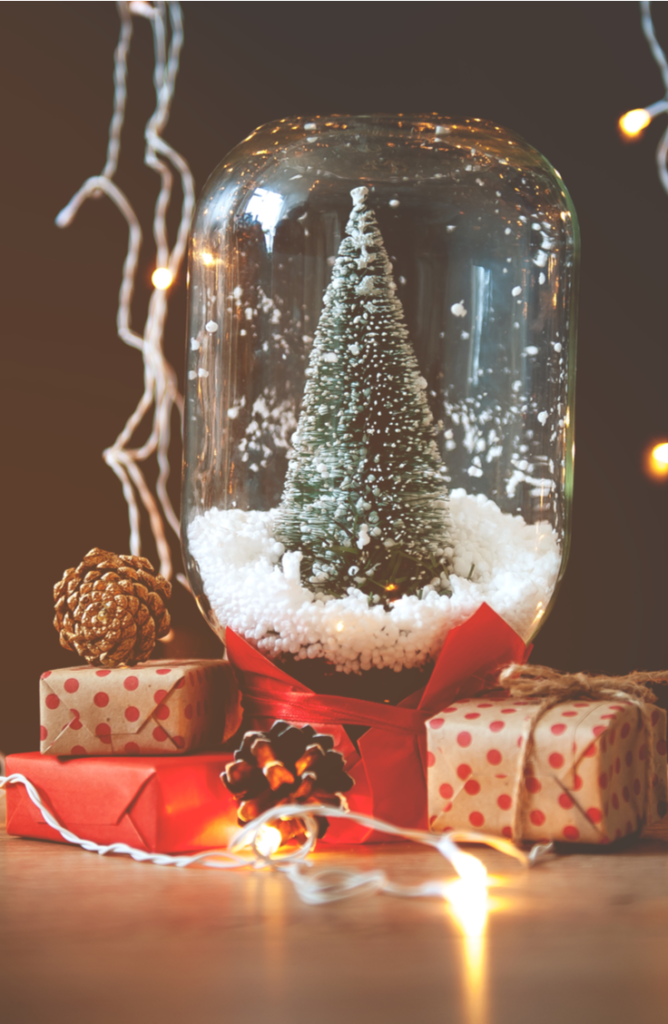 Baby Food Jar Snow Globe Ornaments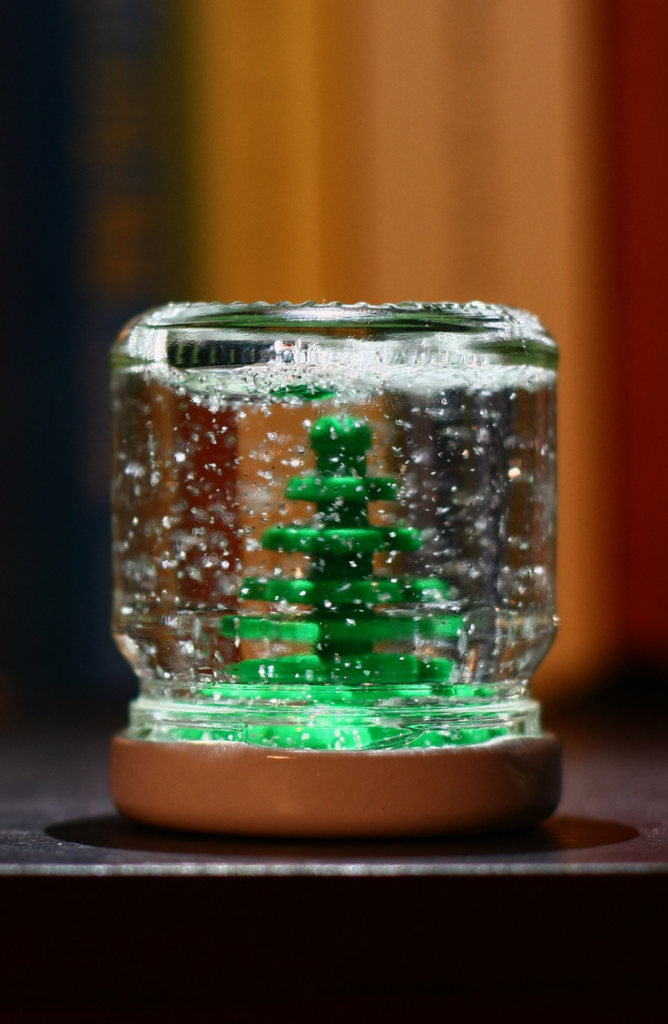 Don't throw out all those empty baby food jars just yet! Make great use of them instead by turning them into adorable mini snow globes. These are a perfect DIY for kids and are perfect to make ornaments. Use the same process as the mason jar snow globes, but because the jars are much smaller, reduce the amount of glycerin, glitter, and water. You can find a large supply of darling figurines here for your baby food jar snow globe ornaments. If you want to hang these, then simply glue a length of ribbon in a loop at the top of the snow globe and allow it to cure.
DIY Snow Globe Tumbler
There are a few ways you can create this dreamy winter cup. The first is to take a clear double walled tumbler apart, add in some card stock paper scenes and glitter and then reassemble the tumbler. The second is to turn the tumbler itself into the snow globe by gluing your elements onto the inside of the lid and then filling and finishing it like you would the mason jar snow globe. Either way, you'll take a basic plastic tumbler and elevate it well beyond it's basic life!
DIY Snow Globes- Photo Ornaments
I'm in love with ornament keepsake snow globes! They are a great way to preserve memories throughout the years. Start with some empty glass ornaments and fill with snow or glitter, and a photo. You can also add in various holiday elements like pine boughs. Don't forget to add a little sparkle to the outside!
Mason Jar Toppers
Want to give something other than the same plate of cookies to neighbors this year? Then try packaging them in mason jars and adding a snow globe on top! Grab a set of plastic ornaments that come apart in half and match them to a coordinating size of mason jar lids (I promise they'll fit!). Then create your scene on the top of the lid, minus the water, and glue half of the ornament on top! Easy as pie.
When you get a hankering to DIY something fun, try making one of these awesome snow globes! From ornaments to kid's toys, they make a great addition to any holiday decor.