Do you love displaying DIY Christmas decorations as much as we do? If you do, you're about to see how to put together a darling DIY Christmas train made with crates. It's simple to make, but makes your outdoor Christmas decorations look next level! Grab some wood crates and get ready for an afternoon of fun.
DIY Christmas Train Made With Crates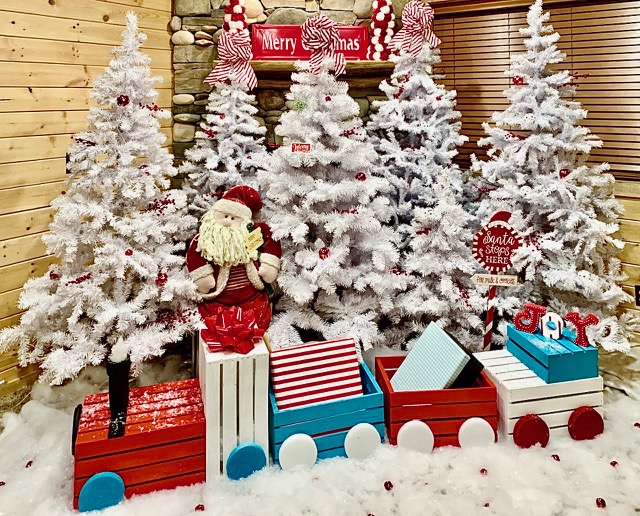 What You Will Need
Before we begin, make sure you have enough wood crates on hand for this project. As a general rule, one crate makes one car on your DIY Christmas train. If you want to add "extras" to your train cars or make them bigger, you'll need additional crates for that. For example, a mini crate is the perfect size to add on top of a large crate to form the engine car. Take the time to plan out how long you want your train, then be sure you have plenty of crates on hand to make it happen. You don't want to have to rush off to find more crates in the middle of it!
Other things you will need include Dollar Store cookie tin lids for the wheels, PVC pipe for a smoke stack, wood glue to help hold it all together, and paint in your favorite Christmas colors. If you want to dress up your train with signs or Christmas ornaments, have those things ready. We love how our train turned out decked in red, white and turquoise!
Lay it All Out
Grab all your wood crates, and lay them out in a rough approximation of your train. Add wheels and decide how long you want your smoke stack. Make any necessary cuts. Be sure everything is there and ready for the next step.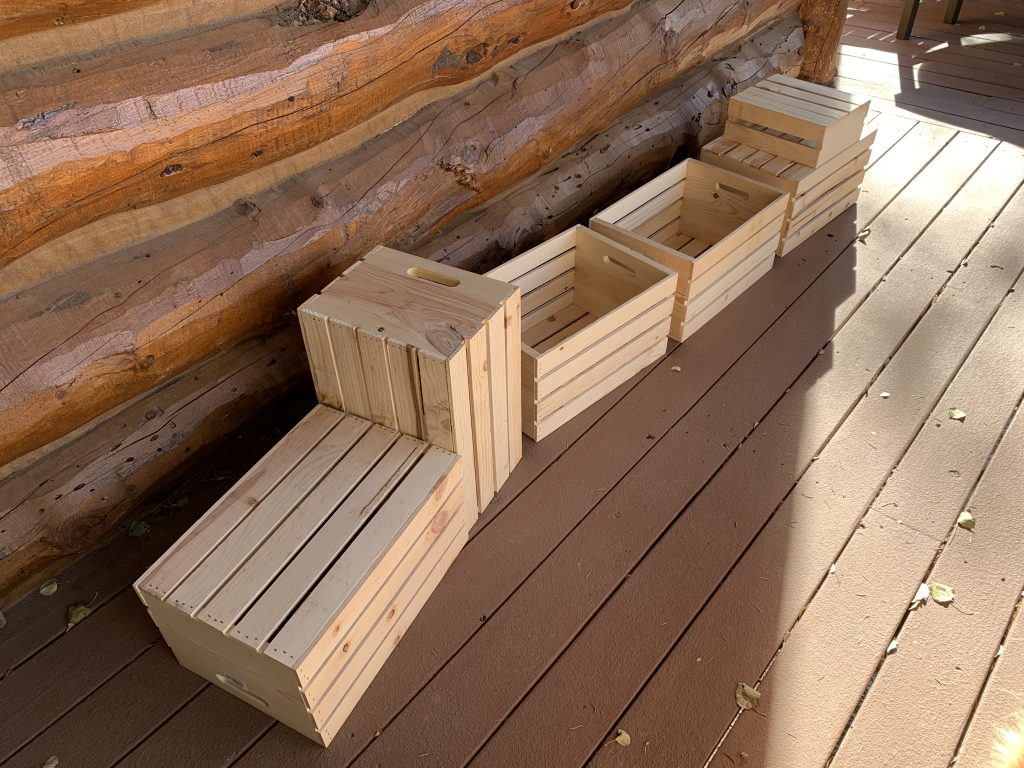 Paint the Crates
Assuming you've already decided on the colors for your train and you have all the necessary paint, it's time to start painting! Paint the crates, the wheels, and any signs you want to add. If you have a Cricut machine, cut out vinyl signs to adhere to the sides of your DIY Christmas train cars. Some ideas for you include: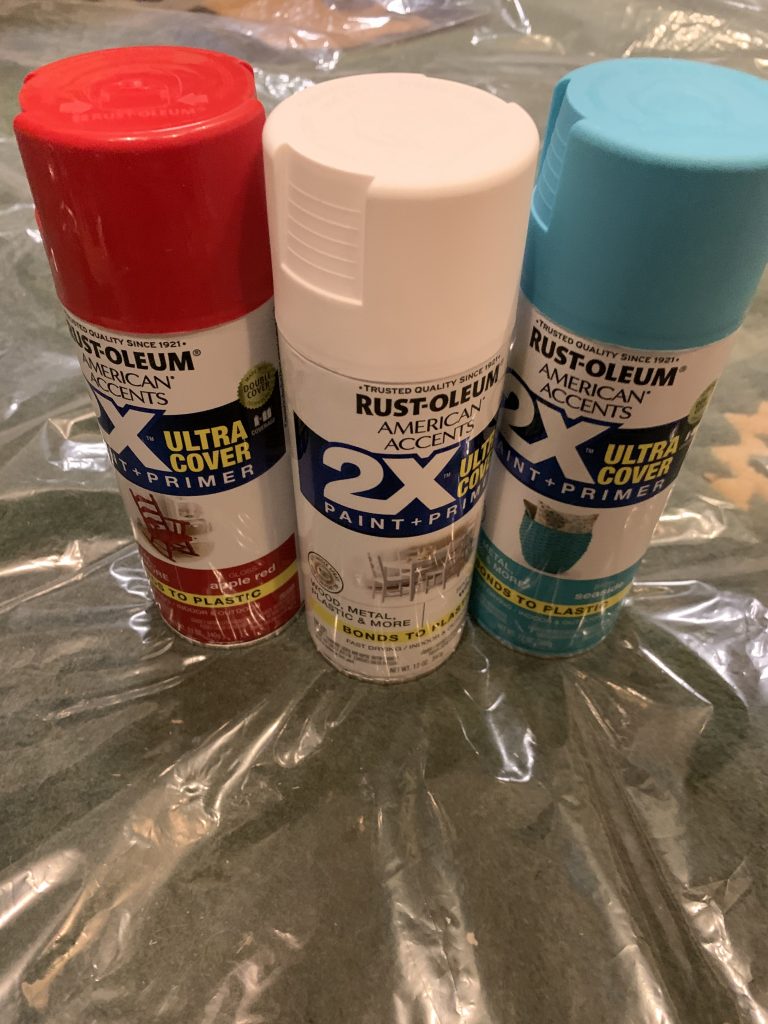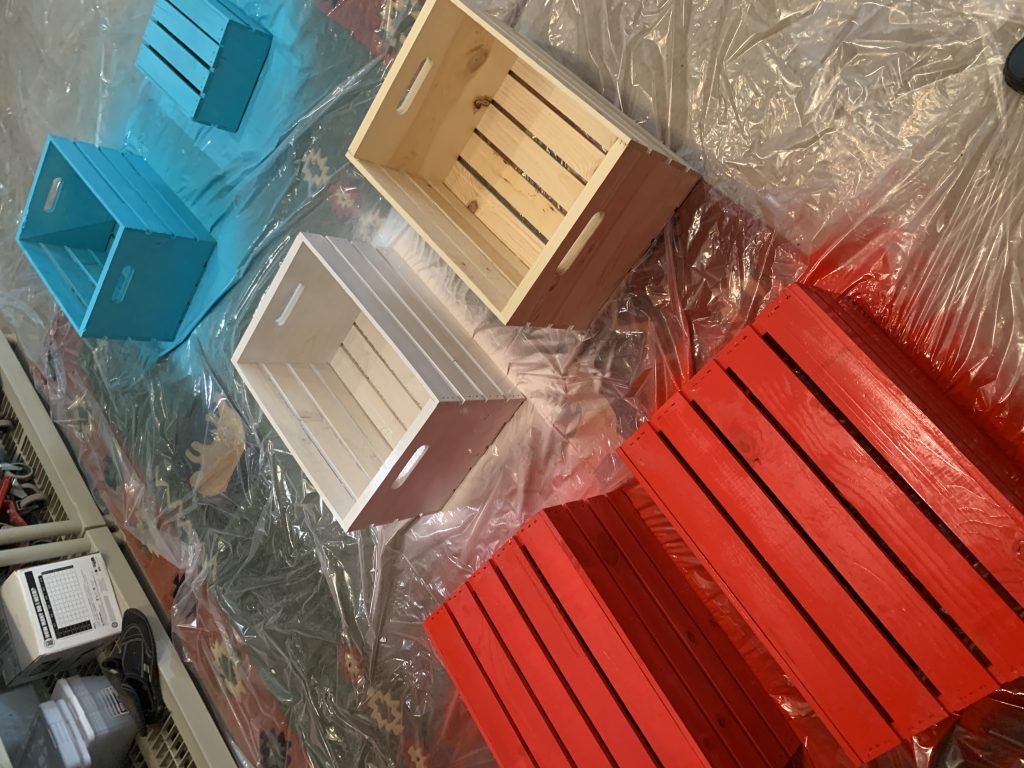 North Pole Express
All Aboard!
Jingle Bells
Merry Christmas
Believe

Put it All Together
After everything is painted and thoroughly dry, assemble your DIY Christmas crate train according to your plan. If you desire, use small lengths of chain to connect the cars to one another. Can you believe how festive and cute this is?