Want to decorate your home for the holidays without spending all your hard earned money on yourself? The Dollar Store is here to save the day! From centerpieces to decorations, we've got the skinny on some festive dollar store holiday decorating ideas.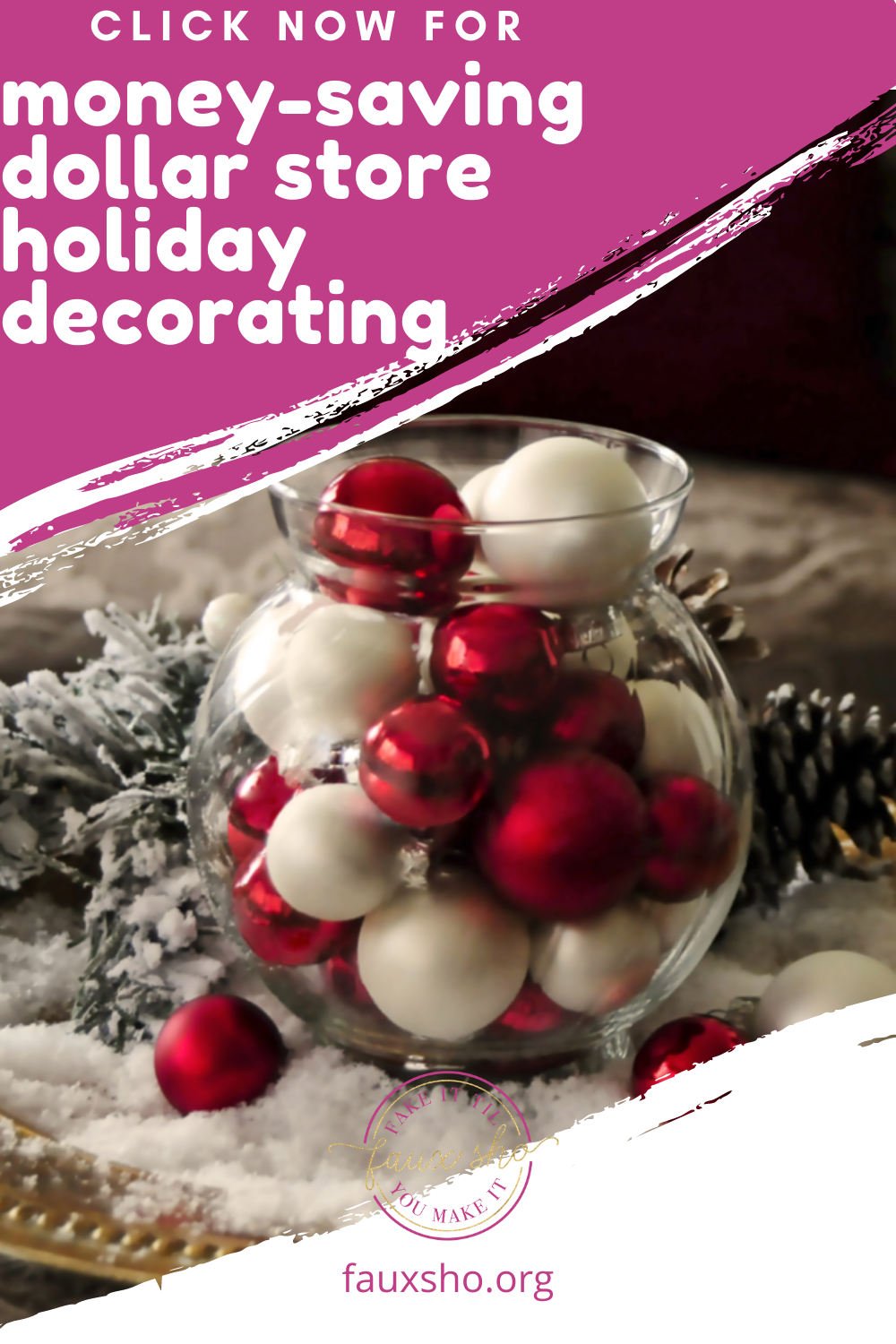 Dollar Store Holiday Decorating Idea: DIY Centerpiece
Use this link if shopping online–Faux Sho readers will get a special Dollar Store discount!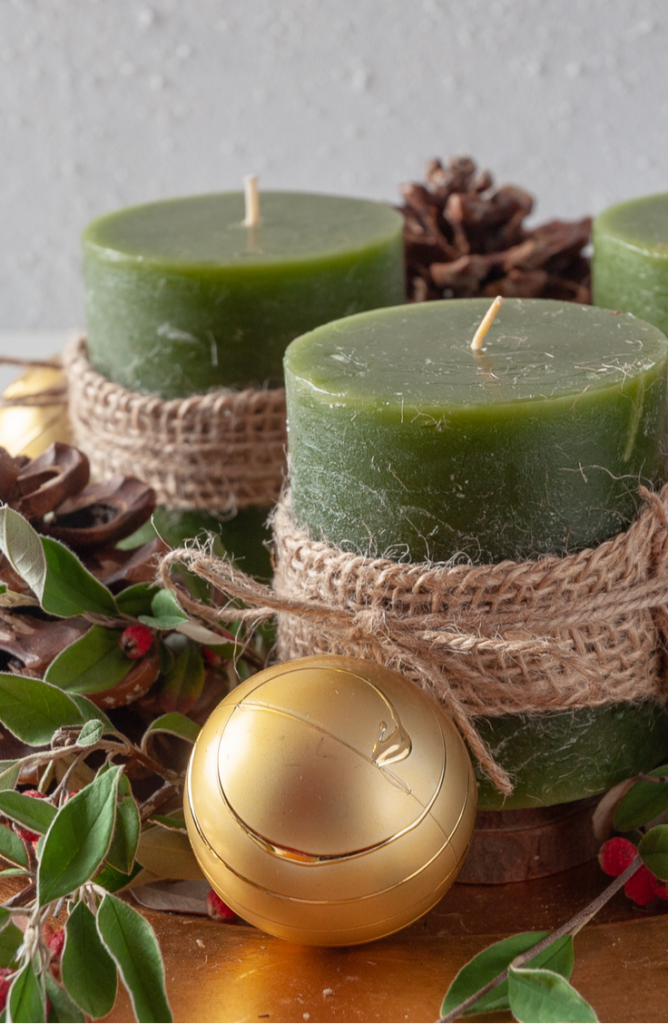 Candles are always a good idea during the holidays! And they couldn't be easier with this bright dollar store hack. Start by picking up some candles in whites, greens, and reds. Then simply wrap them with a section of burlap and secure with a length of twine. Accessorize the look by adding springs of holly or evergreen. To create a centerpiece look, try placing your candles in a centerpiece tray like this and adding a few pine cones!
Dollar Store Holiday Decorating Idea: Candy Cane Wreath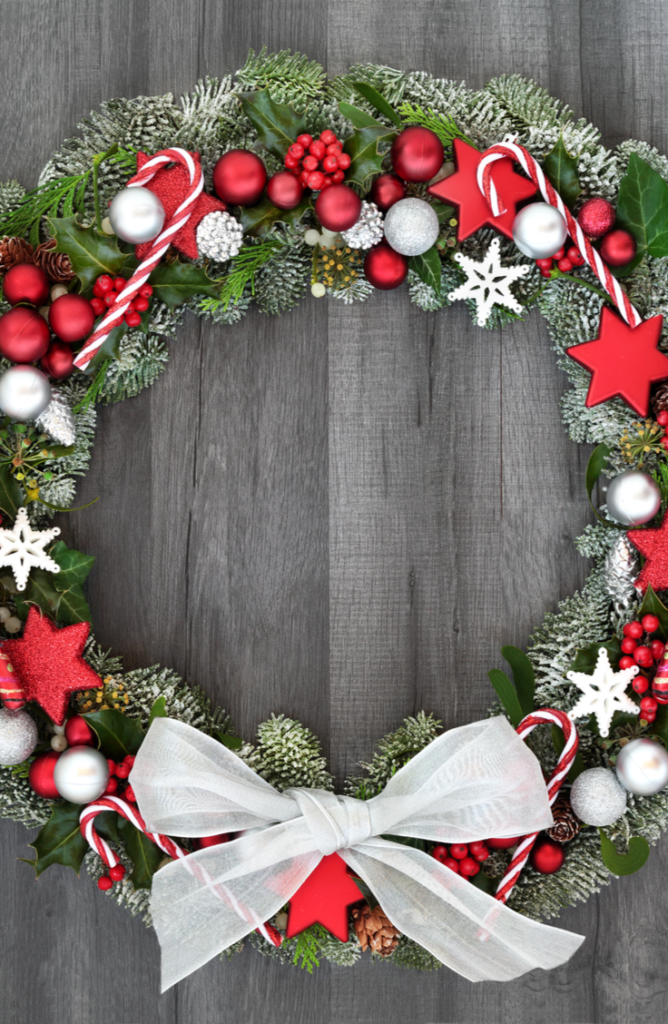 Wreaths and Christmas go together like Santa and his elves. For a fresh take on the classic candy cane look, try using the colors red and white in an alternating pattern. You can go full candy cane with only red and white, or you can place those colors on a neutral background like evergreen boughs. Decorate this DIY with red and white ornaments or just candy canes! All you'll need to purchase is a wreath form, and various items from the Christmas aisle. Use hot glue to assemble and then you've got the perfect DIY Candy Cane wreath!
Dollar Store Holiday Decorating Idea: Candy Cane Decorations
Want to take the candy cane theme to the next level? Try incorporating it into other elements of your decor! Use hot glue and attach candy canes to a glass vase like this for a darling and custom decorative vase.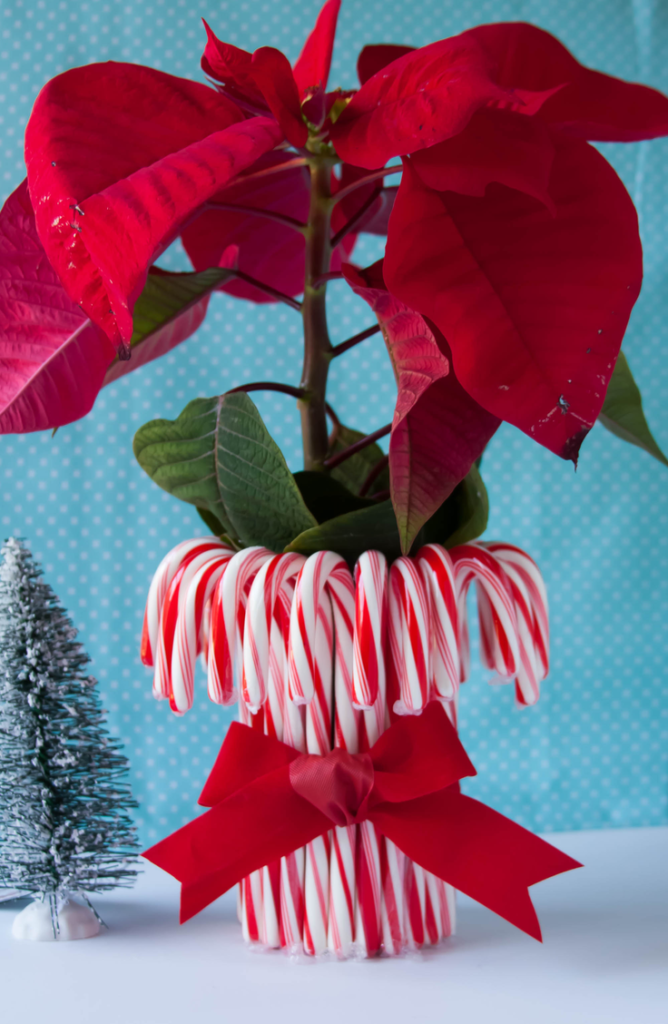 Create candy cane garlands to decorate your stairs! Start by using dollar store garland (purchase here), then grab red and white ornaments and ribbon. Decorate in a candy cane striped pattern and hang wherever you have space!
Create a candy cane winter wonderland in your kitchen by tying red ribbon around your chairs and hanging white frosted garland from the knot. Such a simple yet classy look!
Dollar Store Holiday Decorating Idea: DIY Christmas Centerpiece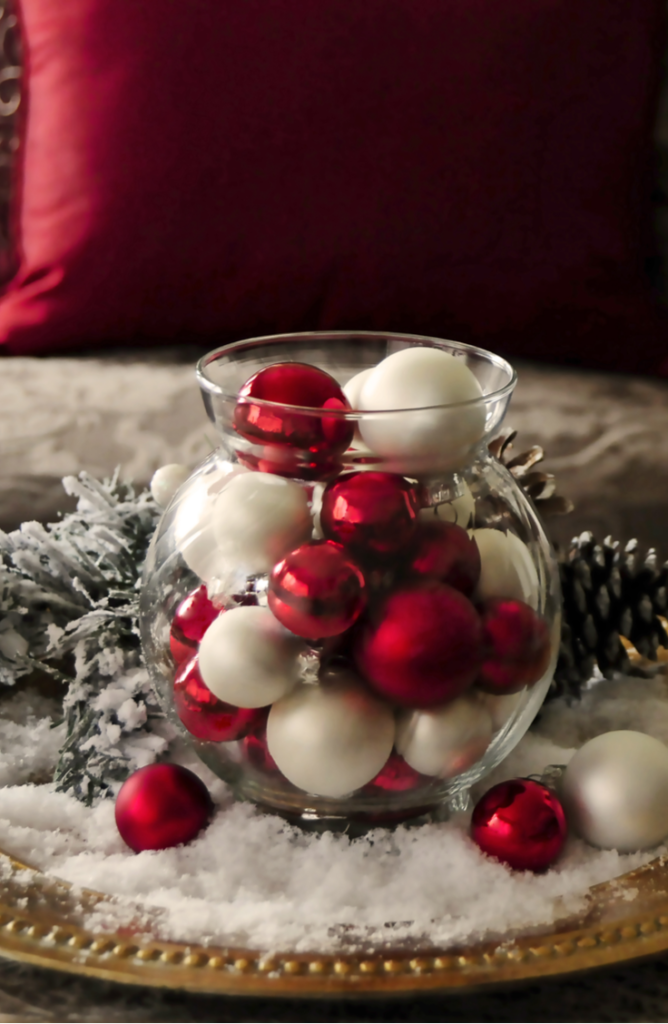 Create a custom Christmas centerpiece like this one by filling a large glass vase like this one with different colored ornaments. Place the glass vase on top of a festive charger like this and top with some fake snow!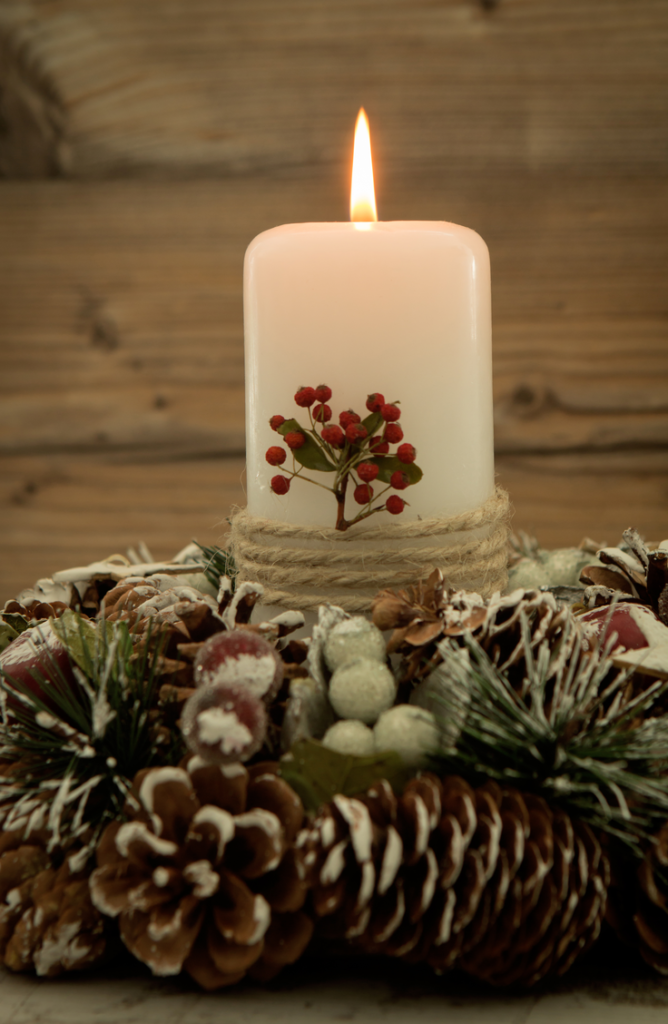 If you want to DIY a centerpiece that is a little more neutral, try surrounded a white or ivory candle with pine cones and sprigs of evergreen, holly, and cranberries! Give the whole centerpiece a dusting of fake snow to bring a little of the outdoors inside.
The next time you're looking to update your holiday decor, don't feel like you have to spend your whole paycheck. Instead, check out your local Dollar Tree and give some of these DIY decorations a try!