Whether you want to stow away precious belongings or keep certain items out of everyday sight, there's always a need for hidden storage ideas. What would you hide?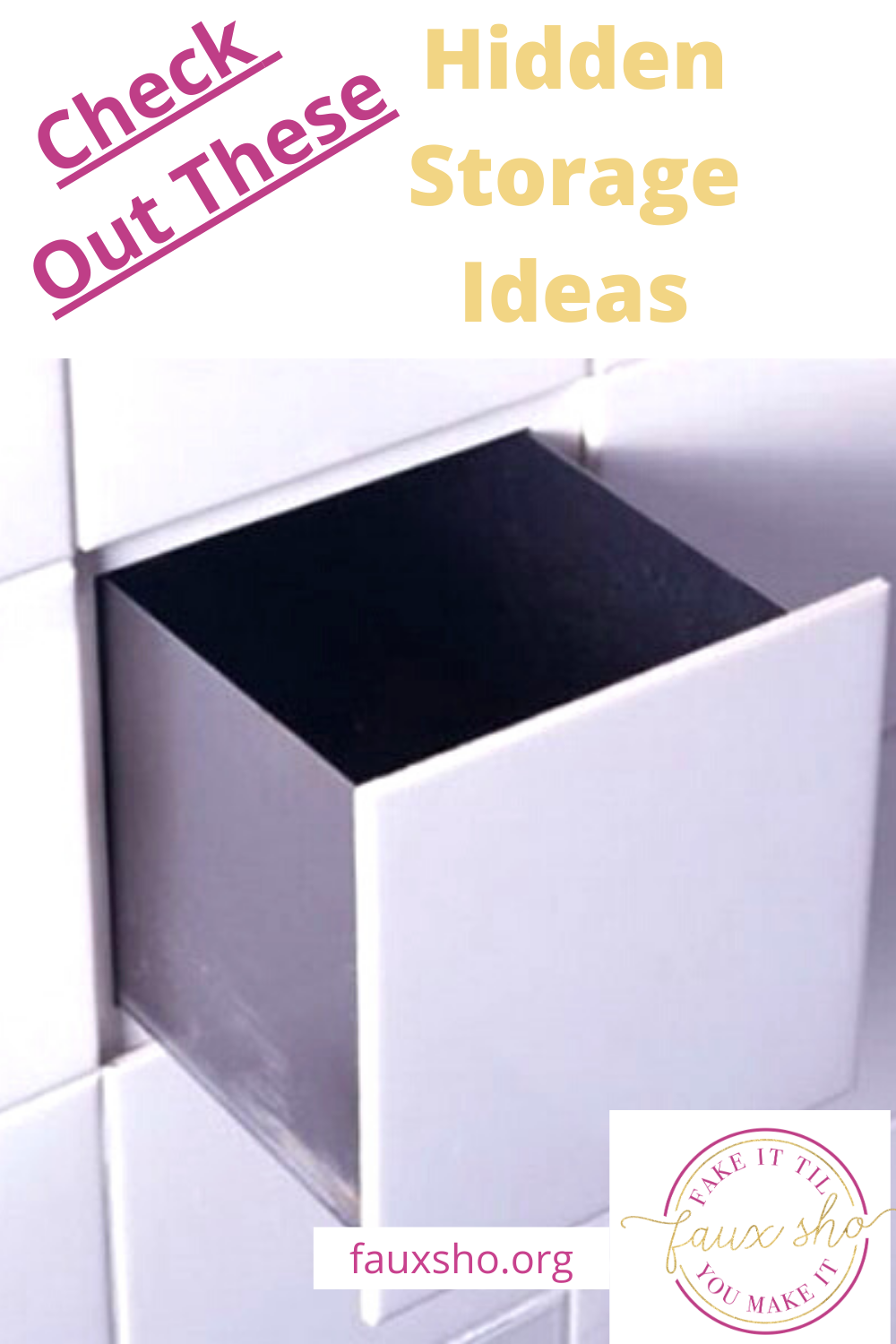 Here are 14 ways to cleverly hide things around the house. Some of these ideas may surprise you!
1. Hidden Storage Ideas: DIY Shelves
Get the most out of DIY wood shelves by adding hidden drawers. What a great addition to any office or den space! Find the DIY tutorial from Not Just A Housewife.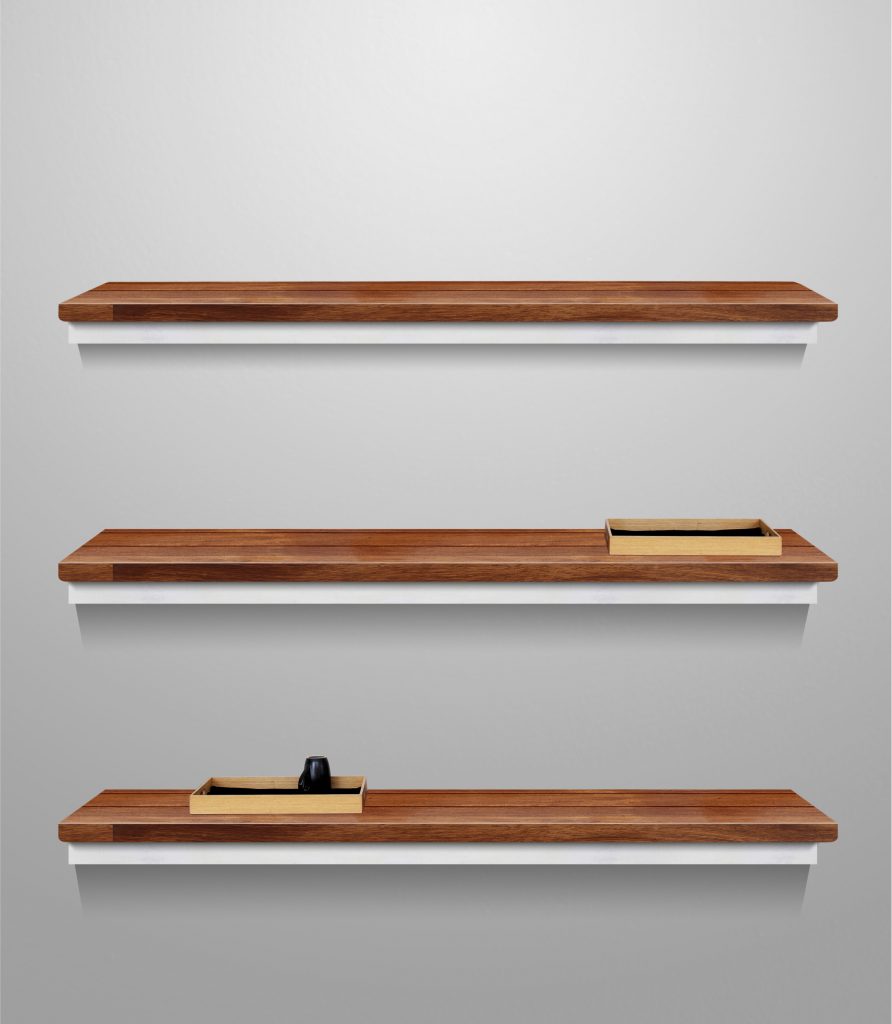 2. Headboard Storage
Keep your night stands clear and presentable by stashing books and other bedside needs inside your headboard. So nice not to have to worry about having a tidy room when unexpected guests stop by! Find this storage hidden storage headboard and bed frame at Amazon.
3. Outlet Wall Safe
Store valuables in this most unexpected wall safe. Who would think to look in the electrical socket for hidden items? It's especially convincing because the unsuspecting person can still push appliances into the plug holes, giving them no reason to question the authenticity of the socket. Read more from Gadget Flow.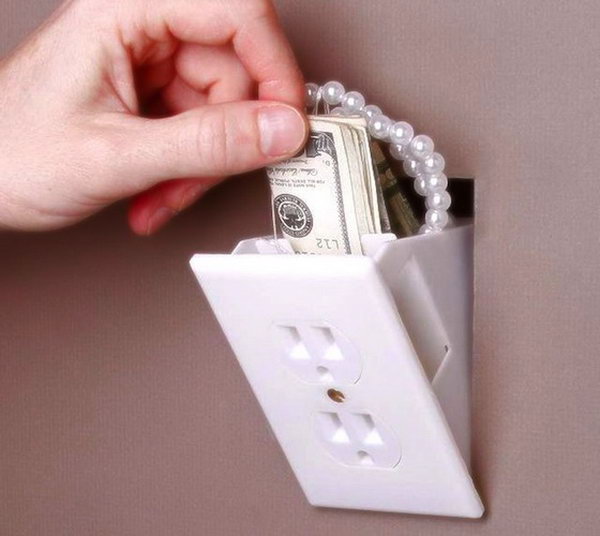 4. Column Style Island Corners
Convert your island corners into hidden bookshelves for cookbooks and recipes. Your plates and cups will actually get the space they're supposed to have in your cupboards and cabinets. BHG shares the idea here.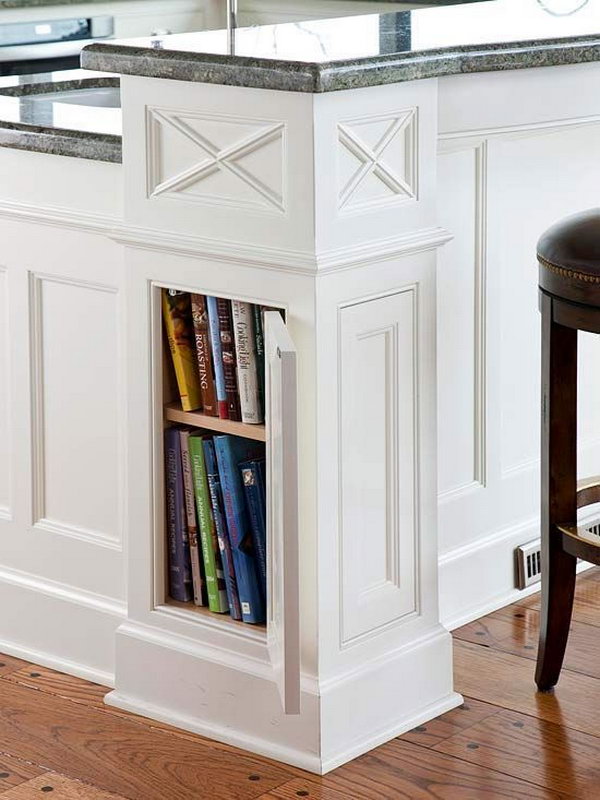 5. Bathroom Tiles
Keep jewelry or other valued possessions safe and out of sight in hidden bathroom tile drawers. You could even keep razors and toiletry items out of sight behind tiles in the shower. Check out Dornob for details.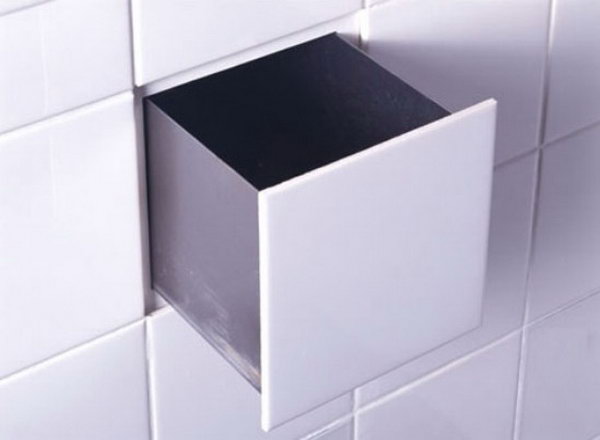 6. Landing Storage
Make use of the space under your staircase with a hidden trap door. This would be perfect for linens or seasonal decor.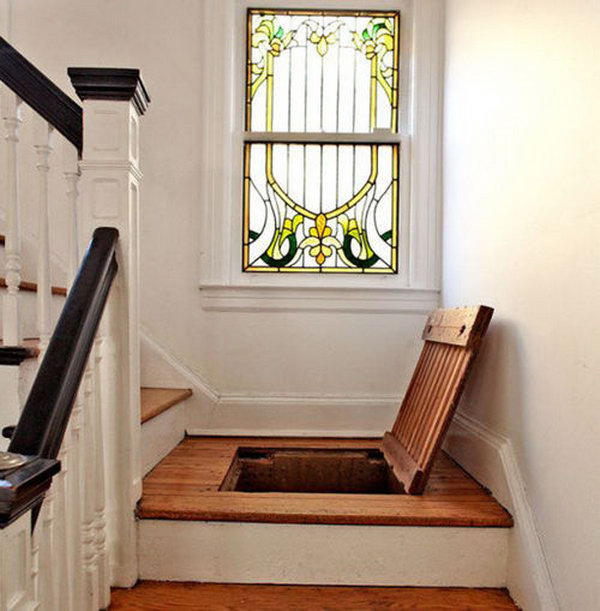 7. Window Drawers
Here's a great solution for adding extra drawer space without the bulk of more furniture. The crown molding blends right in with the window! Idea from Interior Design Pro.
8. Staircase Drawers
Keep shoes, umbrellas, and other seasonal gear out of the way by storing them in staircase drawers. Just think of how much more organized the coat closet would be! Get the DIY instructions to build your own from Apartment Therapy.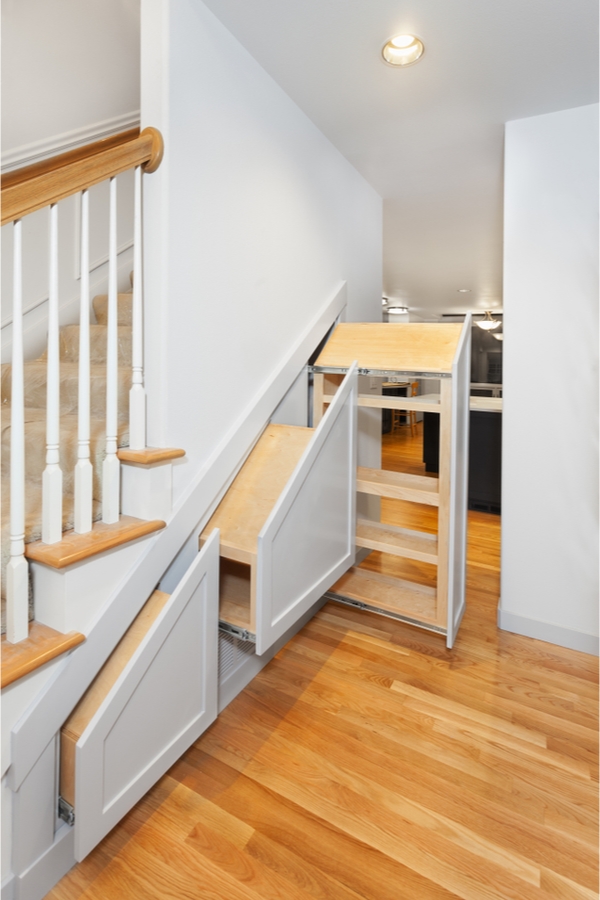 9. Bathtub Storage
Hidden drawers underneath your bathtub make for an excellent storage solution for hair and face care products, soaps, and razors. Such a better option than leaving your products around the edge of the tub!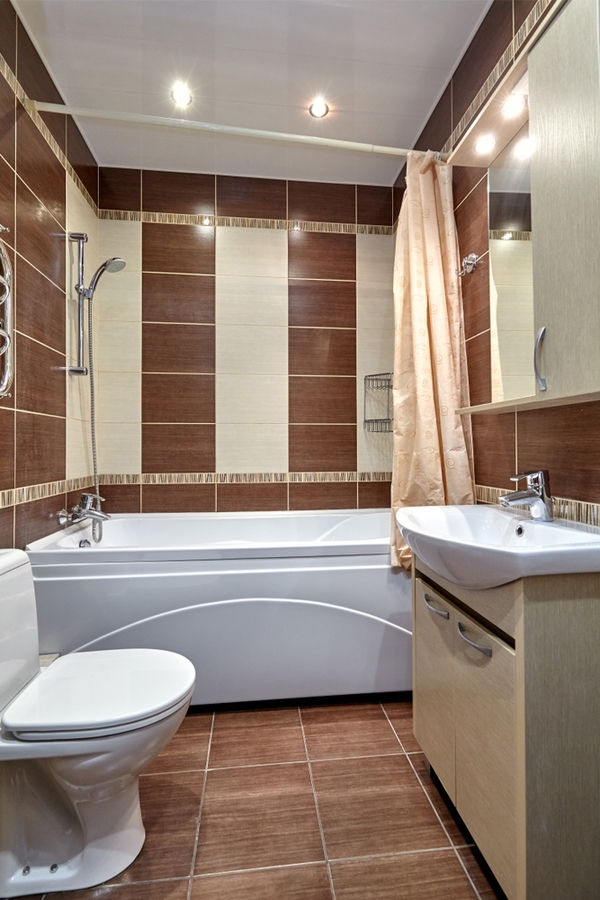 10. Vent Safe
Similar to the electric socket safe, this vent safe makes for an unexpected hidden storage solution. It comes with a battery-powered lock and takes only 5 minutes to install once the wall is prepped. You can find this product at Amazon.
11. Hidden Storage Ideas: Under the Bed
Using the space under your bed isn't exactly a new storage idea. But finding a bed that hides all those belongs in a presentable way is another matter. No one will ever know you're stowing stuff under there!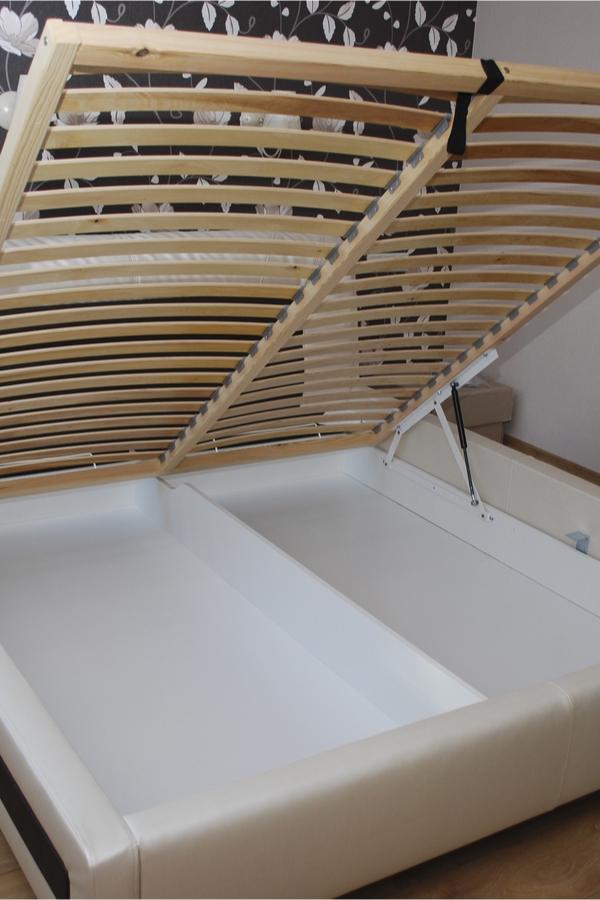 12. Hide-a-Key
We've all had those experiences when we've been locked out of the house. What a stressful situation it can be! Hopefully it doesn't happen again, but just in case, keep a spare house key hidden outside in your garden using an empty pill bottle and decoy rock. Thrifty Fun shares a tutorial for making your own.
13. Hidden Fridge
Even when I've lived in a home for two, there were still times when our full sized fridge was bulging at the seams (Hello holidays!). Having this hidden island fridge would be so helpful for those special occasions when you just need a little extra fridge space.
14. Hidden Entertainment System
This is one of my favorite hidden storage ideas for everyday organization. How nice it would be to get all those cords and plugs out of sight and out of the way! Clever how the TV covers up the hidden space. See Buzz Buzz Home for idea.
For more storage ideas, see 12 insanely simple DIY storage baskets you can make right at home.