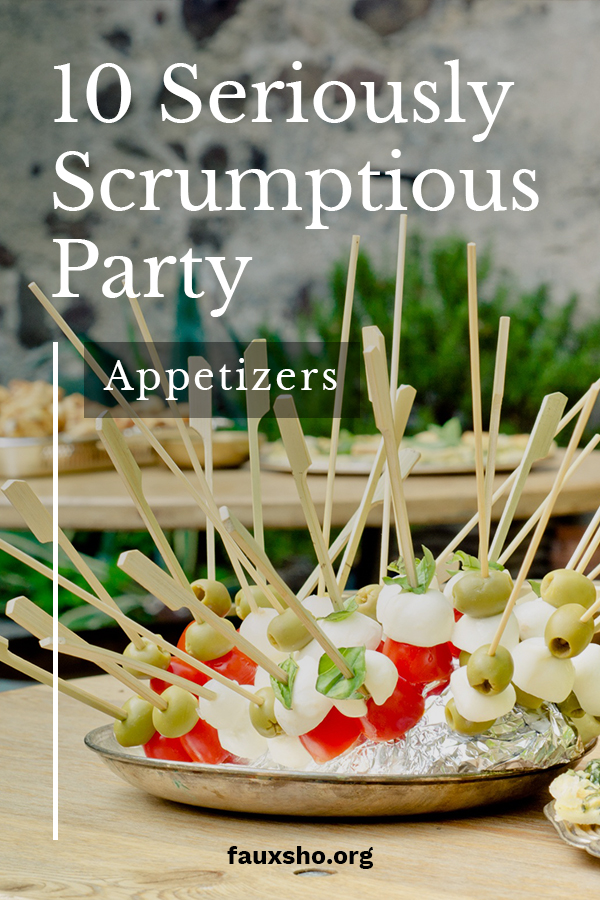 If you like to host parties, then you'll need a few food recipes. While popular options are to put out salsa and guacamole or cheese and crackers, your party is sure to be a hit with one or two of these 10 seriously scrumptious party appetizers.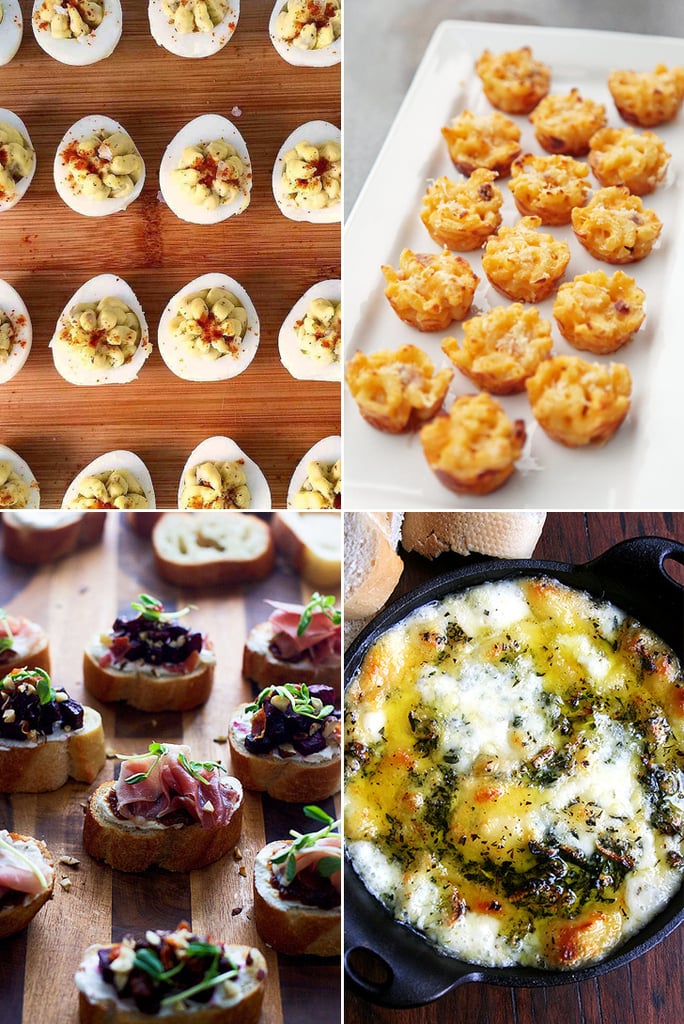 1.Bloomin' Onion Bites
This mini version of a Bloomin Onion will be a crowd pleaser. To make it, you'll need pearl onions, eggs, flour and garlic powder. The dipping sauce is easy. It's just a mixture of mayo, ketchup, horseradish and paprika in addition to oregano and garlic powder.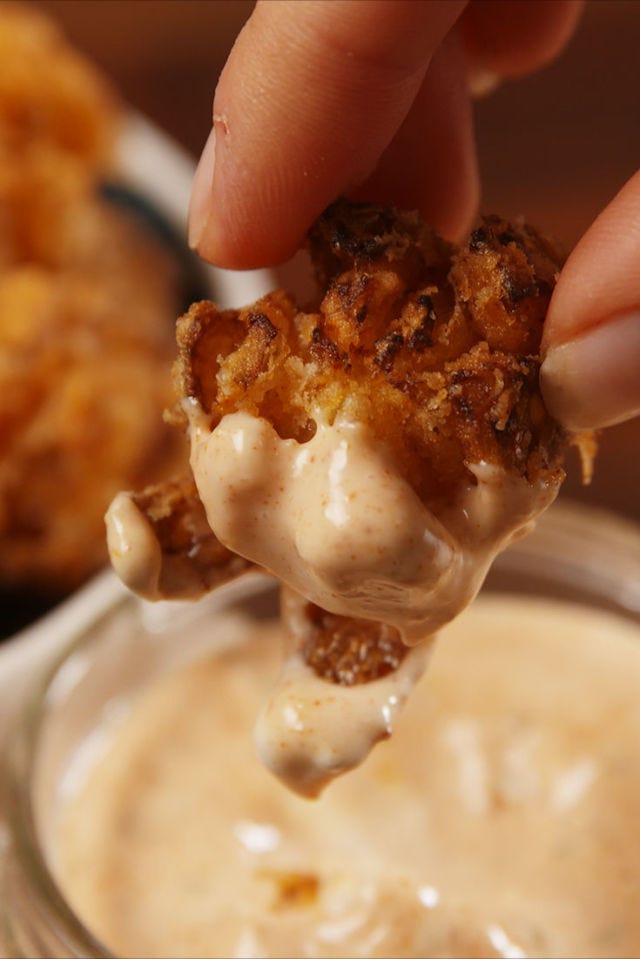 2. Chicken Alfredo Bread Boat
A Chicken Alfredo Bread Boat is almost a meal. Serve up one of these when it's cold outside. For this dish, you'll need butter, flour, milk and cream cheese. The recipe also calls for cooked chicken, lemon juice and salt. The Chicken Alfredo Bread Boat is tasty and filling.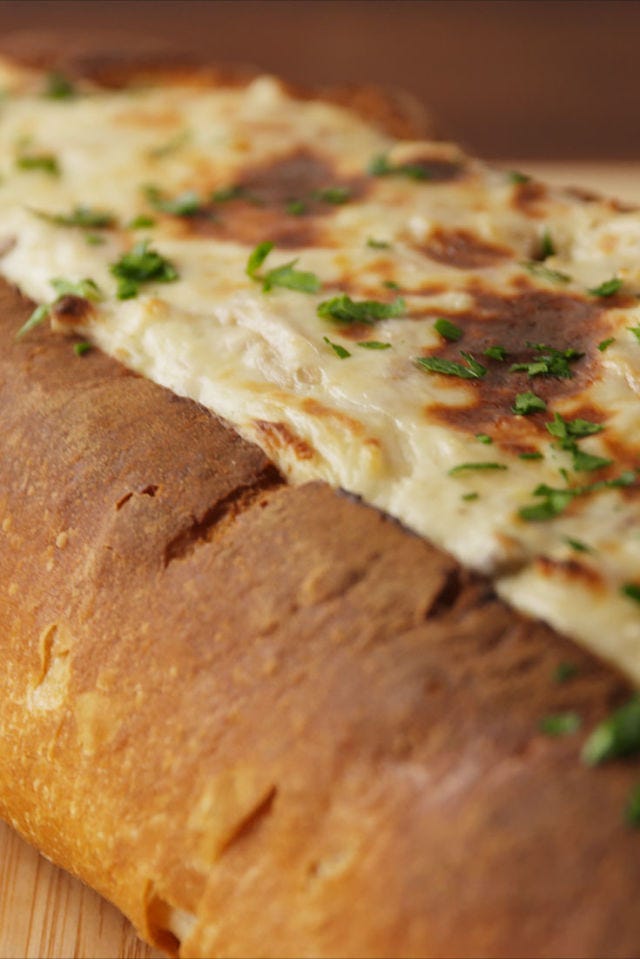 3. Apple Chips
If you want to serve something a little lighter, consider cooking up these Apple Chips. Light, crispy and covered in a thin coat of sugar and cinnamon, this delicious treat will give your guests something to crunch on.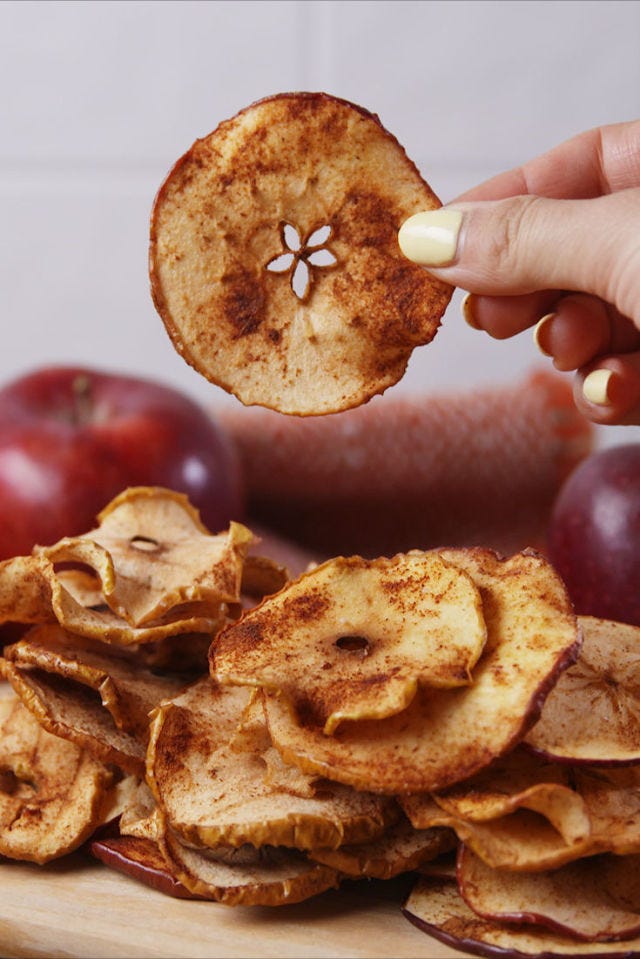 4. Reese's Apple Nachos
Party appetizers are easy to make when you include goodies like Reese's Pieces. Made with chocolate chips, peanut butter and Reese's Pieces, this sweet treat is a dessert appetizer that your guests will love.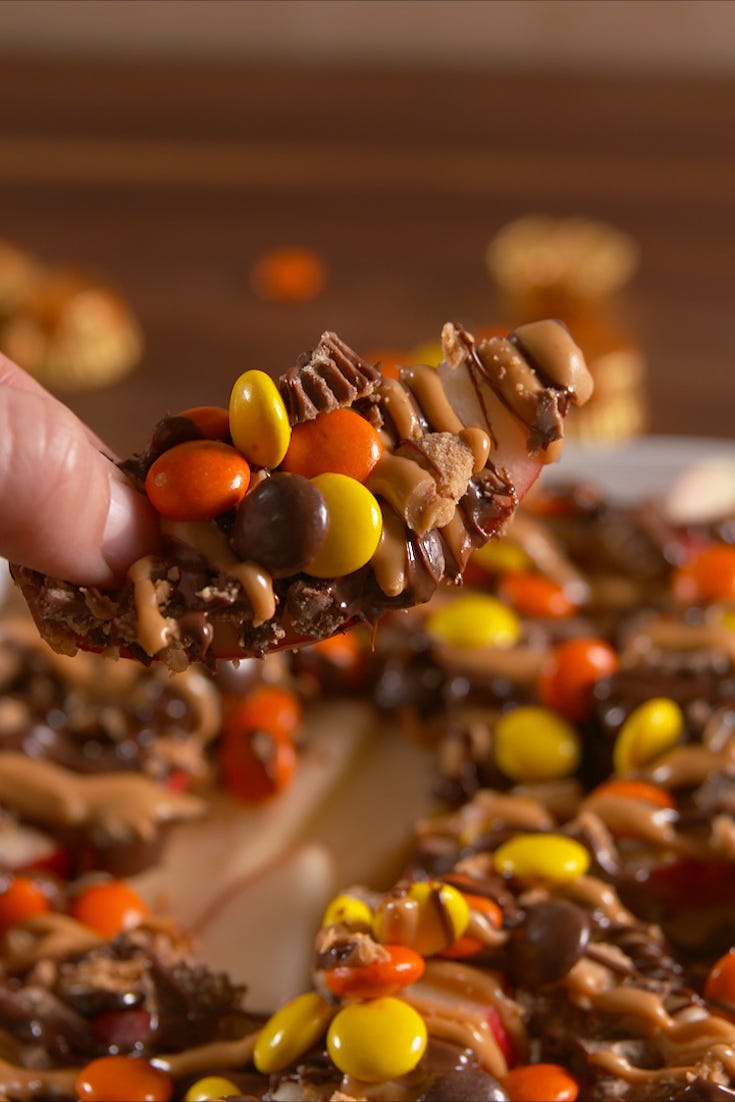 5. Bacon Wrapped Pickles
Bacon makes everything better, so the next time you host a party, consider serving a Bacon Wrapped Pickle appetizer. Made with mini dill pickles, cream cheese and cheddar cheese, this scrumptious appetizer is rich and delicious.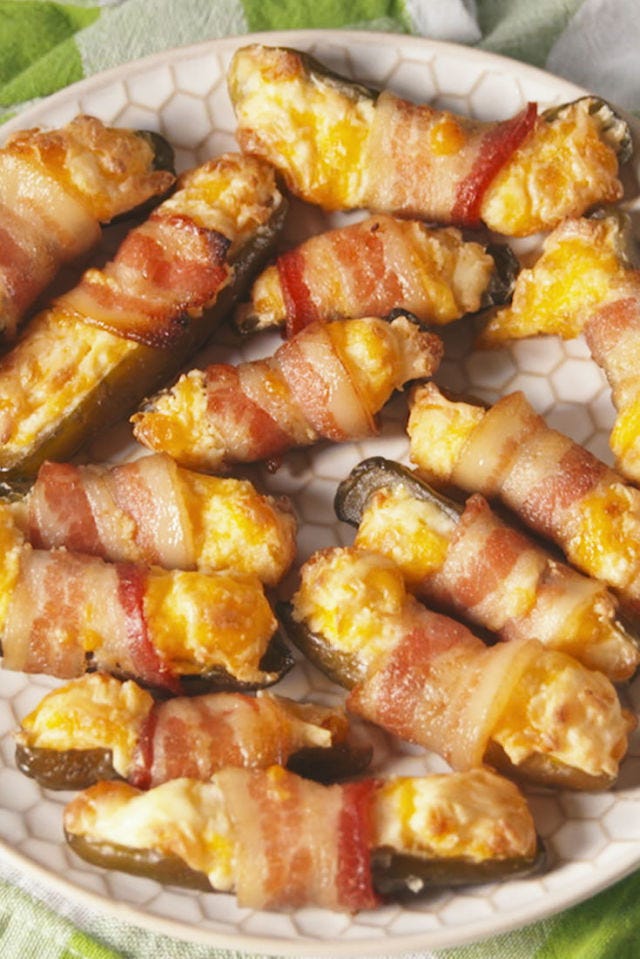 6. Mint and Chickpea Crostinis
If no-cook options are more in your wheelhouse, then assemble Mint and Chickpea Crostinis. Blend chickpeas, pomegranate seeds and chopped mint together for this fresh tasting appetizer.
7. Endive with Ricotta, Raisins and Almonds
For a fancier appetizer, serve Endive with Ricotta, Raisins and Almonds. This flavorful treat is sure to please the taste buds of your guests. It's easy to make and something unique for your friends to eat.
8. Mini Grilled Cheese Sandwiches
If you prefer to keep things simple when it comes to party appetizers for a crowd, then make mini grilled cheese sandwiches. To bring out the flavor of the cheese, add a little chutney. This step transforms a traditional dish into something special.
9. Rosemary Pecans
Jazzing up pecans is easy. All you need to do is coat them in a mixture of cayenne pepper, rosemary and sugar, turning a plain snack into an extraordinary one. Consider offering sweets like chocolate with your pecans. Russell Stover sells quality chocolates that your guests are sure to enjoy.
10. Personal Pizzas
Some of the best party appetizers are those that riff off of people's favorite indulgences. Personal pizzas fit this particular bill. They're easy to make since you can do so with just a baguette, tomato sauce, cheese and pepperoni. If you prefer pre-made treats for appetizers, visit Cost Plus World Market. The site sells goodies as well as unique home decor.
Recipes for scrumptious appetizers came from Delish and Real Simple.