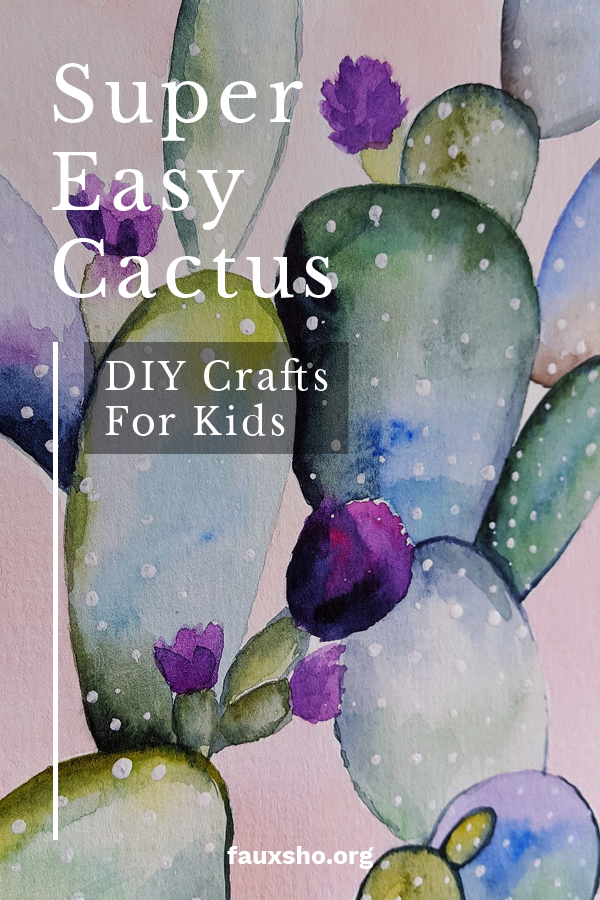 Desert plants like cactuses and succulents are recent décor trends. While the real thing is easy to take care of, it does come with a prickly danger. Instead of risking a plant-based stab wound, make a cactus craft. Here are a few super easy cactus DIY crafts for kids.
Fabric Cactuses
DIY crafts include making fun decorative cactuses from yarn or felt. If you've taught your kids how to crochet, then encourage them to form a few cactuses using yarn and one of your smaller crochet hooks. Patterns are available online. Not only can you crochet cute cactuses from yarn, but you can also form pots. If manipulating yarn is not your thing, then make them from felt. You'll enjoy the same cute decorative element without the skill required for crocheting.
Wire Cactus
Easy crafts for kids include making a wire cactus. This craft is sure to inspire creativity as your kids work with bendable wire to make decorative cactuses. Once complete, this piece will enhance any space of your home including a formal living room or a guest bedroom. Bendable wire is available from Amazon and Michaels.
3D Paper Cactuses
When it comes to easy crafts, paper ones are often some of the simplest. If you want a simple kid's craft, then show them how to make 3D paper cactuses. To make them, you'll need cardstock in varying shades of green as well as a glue stick, scissors and pink tissue paper. Templates are available online. These delightful paper cactuses are as stylish as they are fun to make. To stock up on your craft supplies, visit Crayola.
Cactus Rock Craft
For this DIY craft for kids, send your children out to collect five or 10 rocks. Pull out your green craft paint, and let your kids paint their rocks a green cactus hue. Small dashes in white or gray will give the rocks the appearance of spines. Once you set their cactus-painted rocks in pots, they'll look almost like the real thing.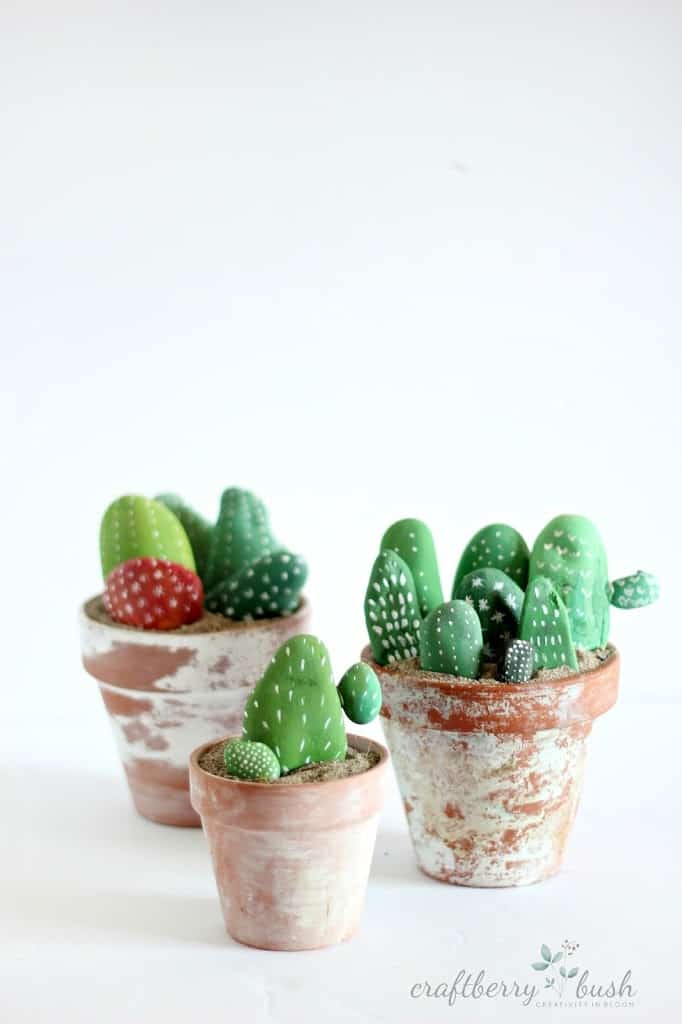 Toilet Paper Roll Cactuses
Easy crafts for kids include making cactuses from the ever-flexible crafter's tool known as the toilet paper roll. Paint, scissors and glue are required for this craft project. Encourage your kids to make different types of cactuses as well as ones that are flowering and ones that aren't.
We came across DIY cactus creations from The Crafted Sparrow, Essentials and Hello Wonderful.