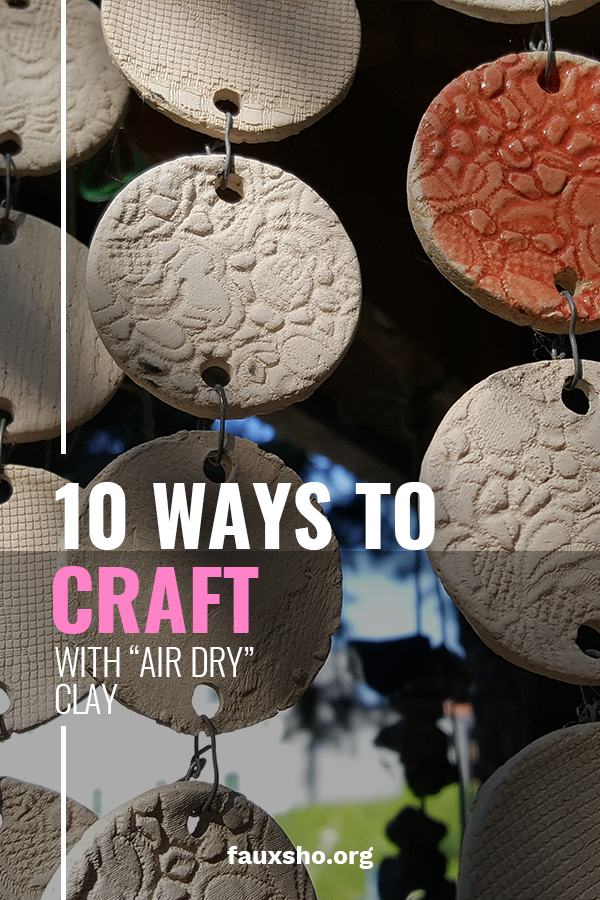 When it comes to kid's crafts, one of the easiest mediums to work with is air dry clay. The product is affordable, easy to manipulate and you don't even have to bake it for it to harden. It is also paintable and has many uses. You can purchase this type of clay at craft stores like Michaels. Here are 10 ways to craft with "Air Dry" clay.
1.Make Charming Letter Containers
Since air dry clay is something that you can mold, why not form it into something that's both adorable and useful? Letter clay holders are perfect for storing office supplies, jewelry and small miscellaneous toys.
2. Plant Pots
Making customized plant pots is a fun thing to do with air dry clay. Encourage your kids to craft pots that feature different sizes and designs. This will make them more interesting to look at.
3. Clay Animal Heads
Clay animal heads are sure to give any room of your home a unique vibe. Because they blend a traditional décor style with one that's on the funky side, you'll love adding these around your home.
4. Ornaments
When it comes to DIY kid's crafts, your children will love making ornaments from air dry clay. The product is sure to inspire their imaginations since they can form the clay into almost any design.
5. Essential Oil Diffuser Keychains
A diffuser keychain lets your kids tap into their inner creativity by blending different shapes and designs together to form something unique to hold your keys. To make it multipurpose, add a few drops of essential oil, which you can purchase from Amazon.
6. Crayon Holder
Make your kid's art station eye-catching with a rainbow crayon holder. Use air dry clay to form the piece. Then, after it dries, have your kids paint it their favorite colors.
7. Clay Bowls
If you love simple things, then you'll appreciate bowls made from air dry clay. Make a set to give away as a gift or make a few for yourself and use them to hold trinkets.
8. Cute Bugs
The possibilities for kid's crafts with air dry clay are seemingly endless, but we came across cute bugs that your kids are sure to love. Let your kids make their own little clay bugs. Give their creations time to dry, and then, your kids can paint them their favorite colors.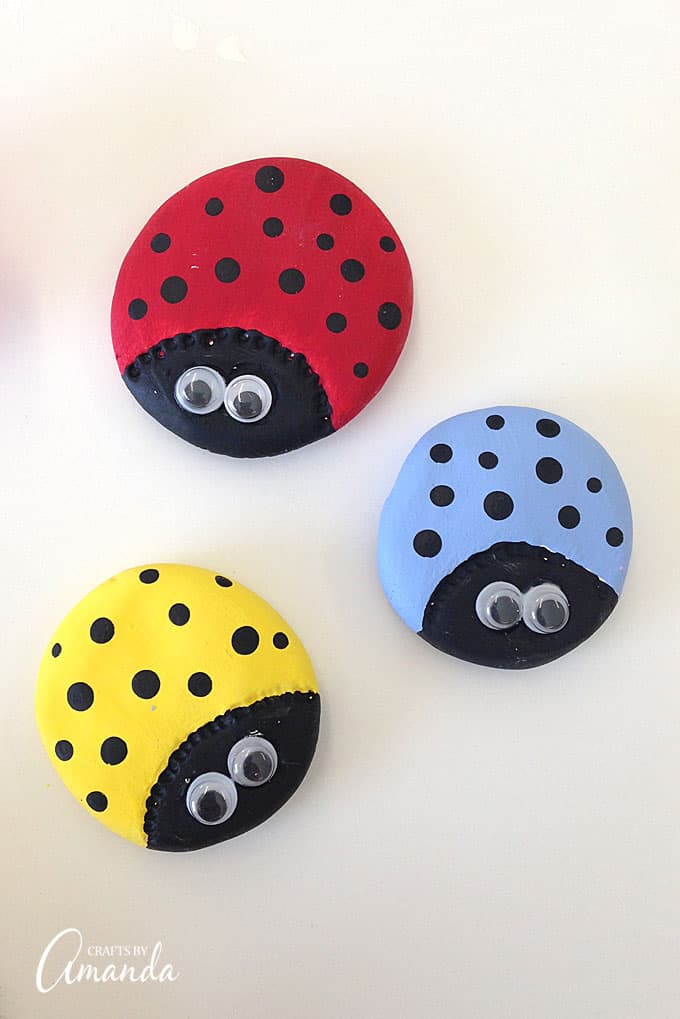 9. A Personalized Mobile
Instead of buying a mobile to keep your baby entertained, consider making a personalized one from air dry clay. Add your favorite shapes and paint them soothing colors. If you have older kids, encourage them to contribute to it with shapes or forms that they like.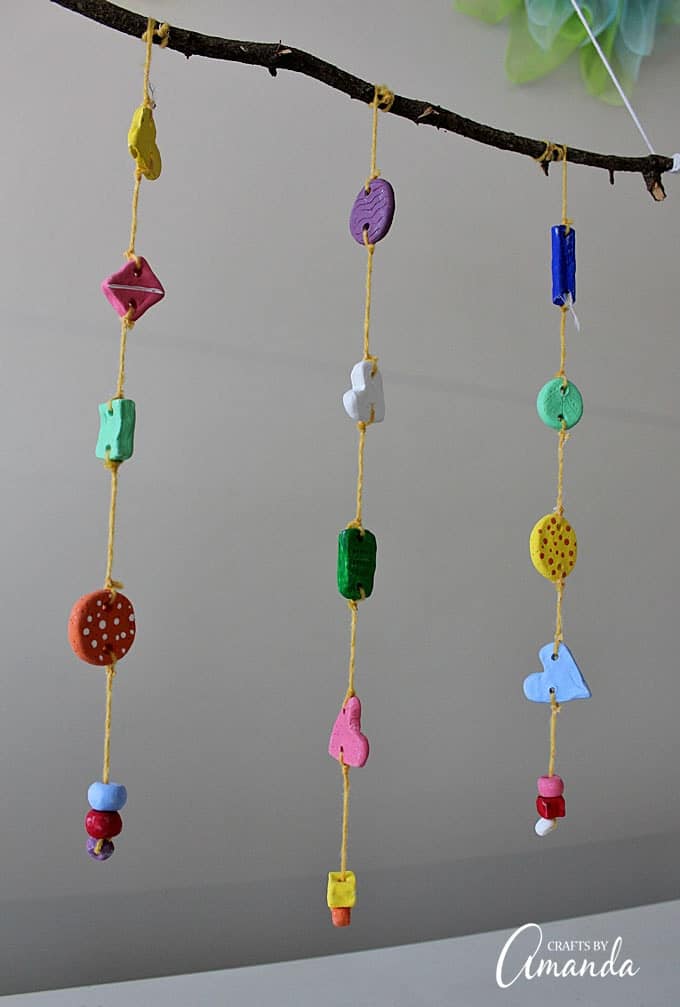 10. Wall Vase
A clay wall vase is easy to put together and something that your kids can make on their own. They can form it and leave it plain or paint a design on it. Once it's dry, it's the perfect thing to hold flowers or decorative branches.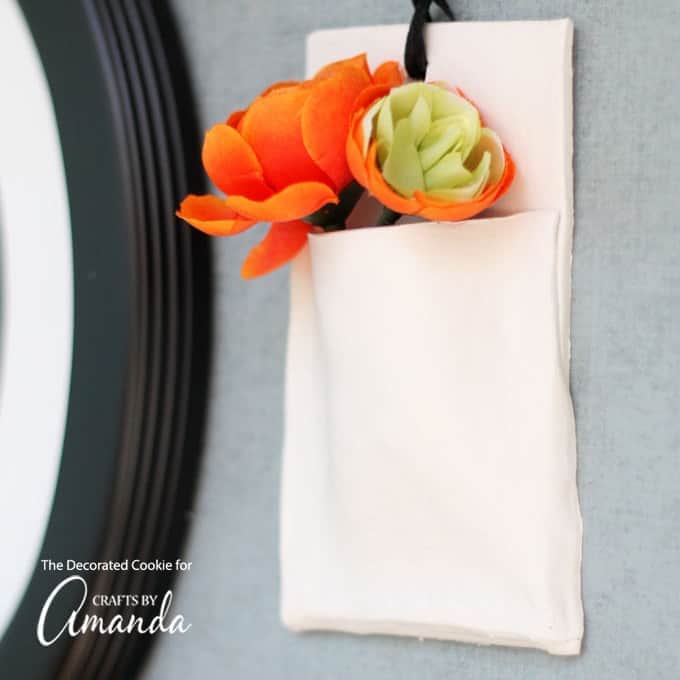 We came across suggestions one, two, three and four at Delineate Your Dwelling.
We discovered projects five, six and seven from TwentyFive Things.
Clay projects eight, nine and 10 were found at Crafts by Amanda.