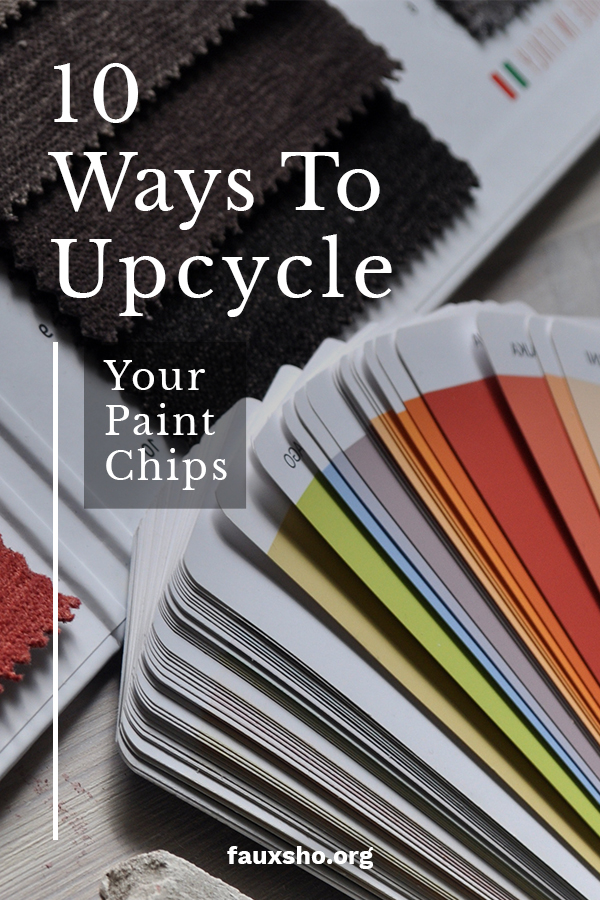 Not only can you use paint chips to select the color of your walls, but you can also upcycle them in surprisingly versatile ways. Here are 10 things that you can do with paint chips besides evaluate color.
1.Turn Them Into Fun Birthday Invitations
To make clever birthday invitations from paint chips, collect them in a variety of colors. You'll also need to buy a box of wood craft sticks from a craft store like Michaels. Use a block of three paint chips to make cute popsicle invitations.
2. Make an Easter Egg Garland
If you want to make Easter décor, do so with paint chips. Gather them in pastel hues. Then, cut your paint chips into egg shapes and attach them to string or something more natural like jute.
3. Craft Bookmarks
Paint chips with four or more colors make perfect craft bookmarks. Add sewing string tassels to the ends to give your bookmarks a stylish way to hold your place.
4. Disney Art
With enough paint chips, you can make Disney art. Form a Mickey Mouse head template. Then, cut Mickey Mouse heads out of the paint chips. Glue them to a poster board and frame the piece, creating a fun picture.
5. Earrings
Craft stores sell everything you need to make earrings, so you can buy the base and construct ombre earrings with paint chips. You can make them in your favorite colors and gift them to your friends and family members.
6. Make Paint Chip Coasters
Purchase a few tiles, and pick up some paint chips in your favorite colors. Use decoupage techniques to attach the paint chips to the tiles, forming your own colorful coasters.
7. Paint Chip Chandelier
Cut circles from a variety of paint chips, and then, connect them with incandescent string to make a chandelier. Ideal for holidays like Valentine's Day and Easter, this type of chandelier is one that you can have up temporarily or long term.
8. Gift Tags
Gift tags increase the price of giving a present, so why purchase them when you can customize your own from paint chips? Because paint chips come in many different colors, you can get the right shade to complement or contrast your gift wrap.
9. Utensil Holder
If you're having a party, turn a collection of paint chips into a stylish utensil holder. This lets your guests grab their utensils easily. It also makes for a fun conversation piece.
10. Funky Table Runner
Use paint chips to craft a funky table runner, bringing a '60s vibe to your dinning room table. Perfect for dinner parties and casual game night get-togethers, your guests are sure to appreciate your groovy sense of style. Home decor pieces from Rachel Ashwell will also help you personalize your home.
We found ideas one, two, three and four from Frugal Coupon Living.
Brit+Co is where we came across suggestions five, six and seven.
Tips eight, nine and 10 were discovered at diys.com.
Since you're here…check out these reader favorites:
10 Places to Hide Your Spare House Key