Hanging pictures above stairs can definitely be tricky. But today I'm helping you out with some helpful tricks that won't trip you up! Get ready to put some interesting stuff on that blank stairway wall, because it just got easier.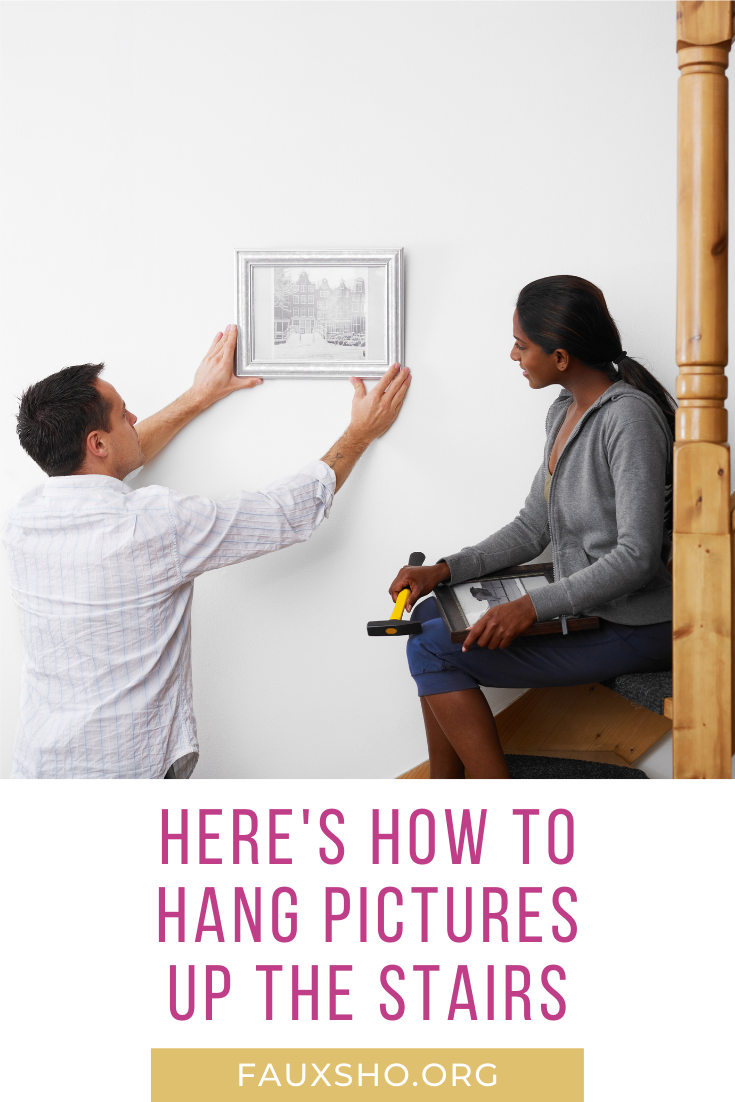 Don'ts For Hanging Pictures Above Stairs
Some people seem to think that a gallery of pictures above the stairs is a good way to go. However, designers will tell you that is just a good recipe for a cluttered, overdone look. So don't plan a big gallery wall for that spot! There's a better way to hang pictures above stairs that is also more visually appealing.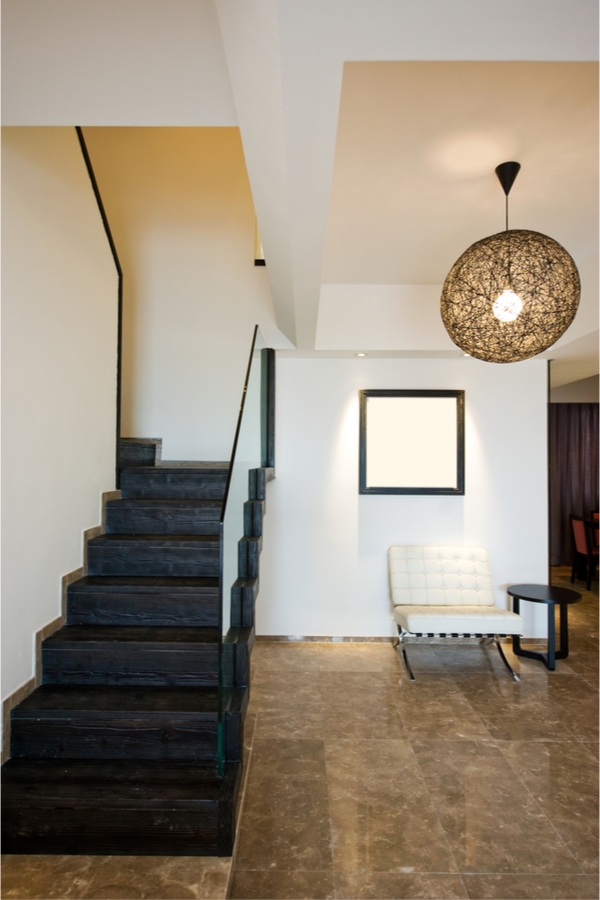 That wall above the stairs might be large, but you also shouldn't fill it with one oversized piece of art. Instead, choose smaller frames that work well with the size of the staircase itself.
Finally, don't hang pictures so close to the staircase that they become a hazard. Someone at just the right height could accidentally bump one with their shoulder or head, and send them crashing down below.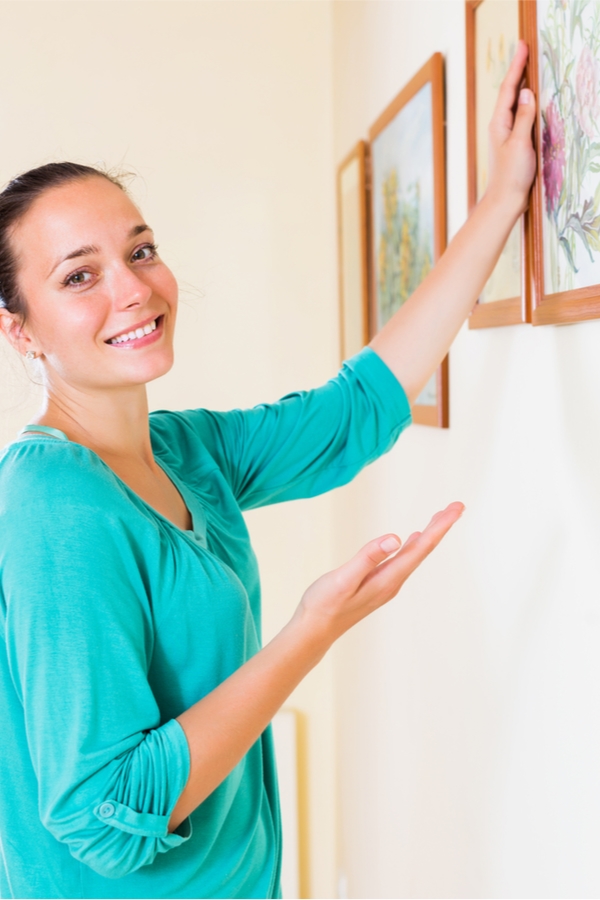 Tricks for Hanging Pictures Above Stairs
For a visually appealing look, your pictures should be hung parallel to the angle of your staircase. They should also be a moderate size–not unwieldy, but not so small that no one can see them without being up close.
For an average size staircase of 12 or 13 steps, 3-5 pictures is a good number to start with.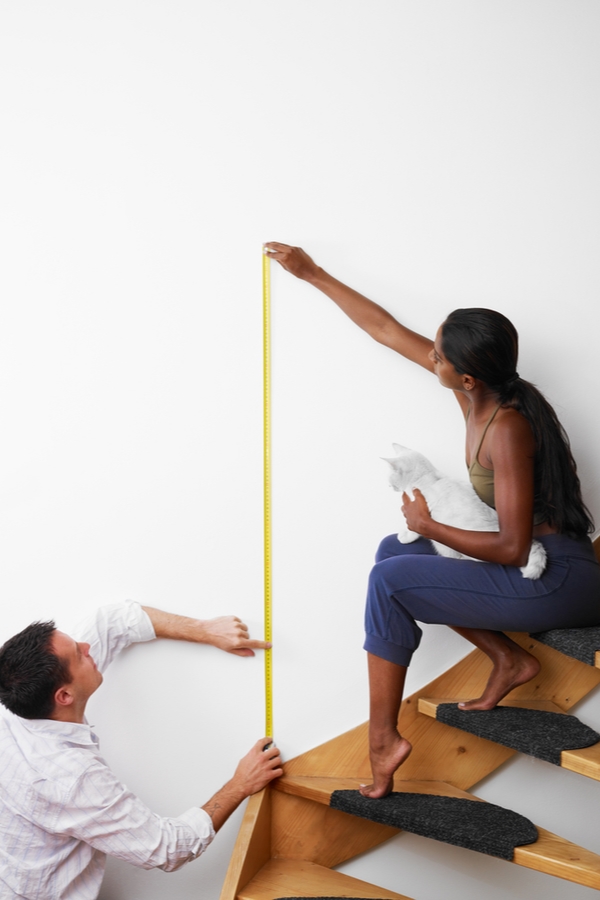 Adjust the wires or brackets on the backs of your pictures so that they are all the same distance from the top of the frame. This makes hanging your pictures symmetrically a lot easier.
Generally speaking, you should hang your first picture at the top of the staircase, and the last one over the bottom stair tread. Space the rest of your pictures evenly over the remaining stairs in between.
Take the time to measure the wall from the top of the stair to where you want your pictures to hang. That distance should be the same over each stair. For ease, mark this distance at the top stair and the bottom, then use a chalk line or laser level to mark the line where pictures will hang.
Pictures should also be spaced an equal distance apart as you move up or down the staircase.
A staircase platform is also a worthwhile investment for homeowners with stairs. This platform extends the stair tread to fit a stool or step-ladder.
I'm ready for hanging pictures above stairs now. How about you? I think that staircase wall is also a great place to fake a brick wall. Check it out!