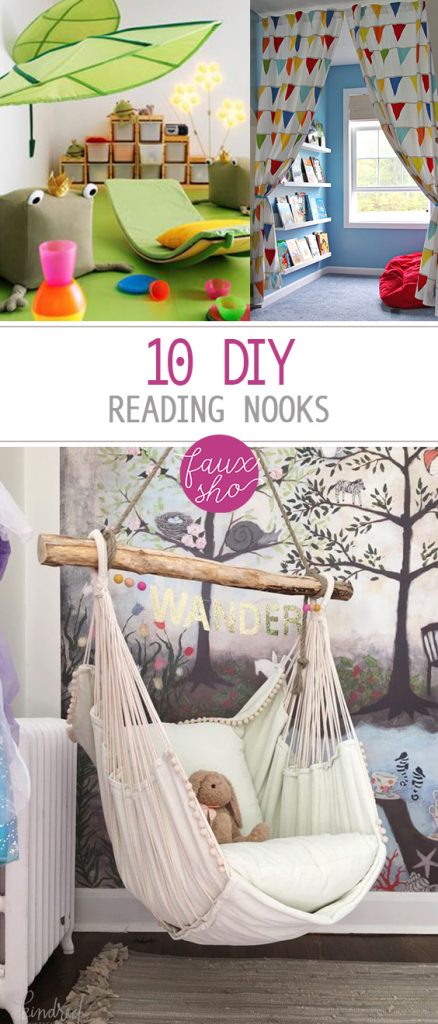 Have you ever noticed how something becomes special only after it's seen being used by someone else?  My boys often turn their noses to things until they see one of their brothers using it.  Then, all of the sudden, it's the hottest item in the house.  I used this little strategy in our home when I was trying to help my sons develop a love for reading.  Receiving a new book or seeing Mom read wasn't ever enough to get my boys excited about reading, but when I let them catch me reading in really cool places, suddenly reading was the most popular activity in the home.  If you want something to become important, you have to treat it like it's important.  Here are 10 DIY reading nooks to help reading time go from a struggle to a favorite family pastime.
1. Wheely Fun
Turning old tires into special reading chairs is "wheely" fun for kids!  Paint the tires in bright colors and add soft and comfy padding, and you'll have a hard time getting your kids up off the tires at all!  Image source.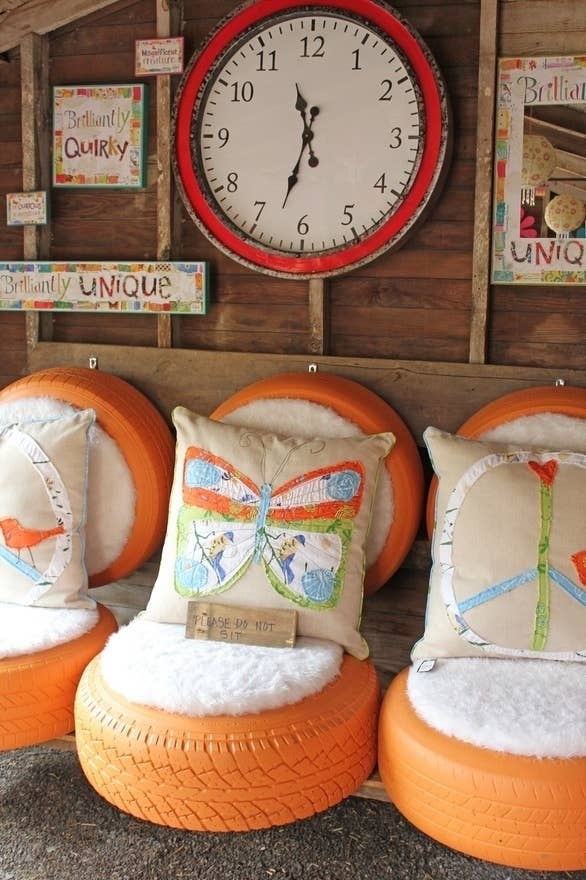 2. Shelf Loft
Lay a shelf on top of two bookshelves to create a way cool reading loft and book "cave".  Idea found here.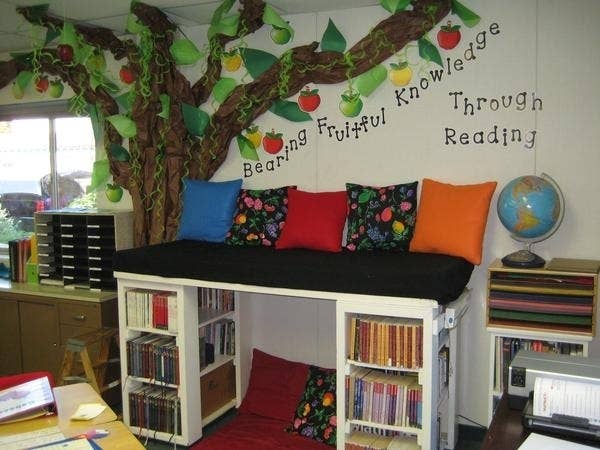 3. Canopy
Hang a round canopy and place it over a bean bag to create this enchanted reading nook.  Pretty simple with just a couple of easy-to-find items!  Image source.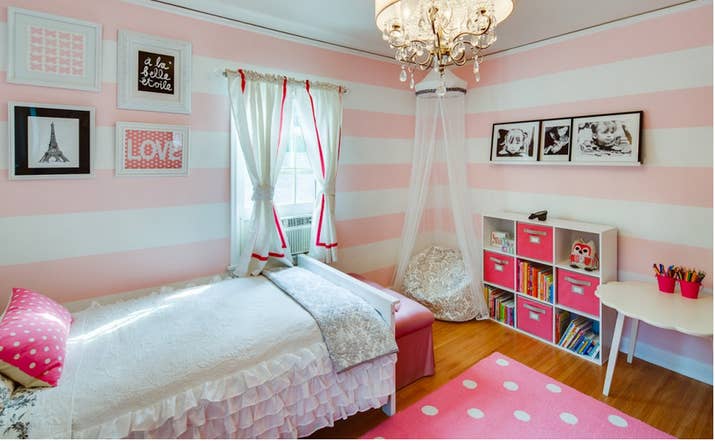 4. Corner Pillow
Find an open corner and designate it as your special reading nook with some fancy pillows.  Adding the bookshelves and hooks help set the space apart.  Source.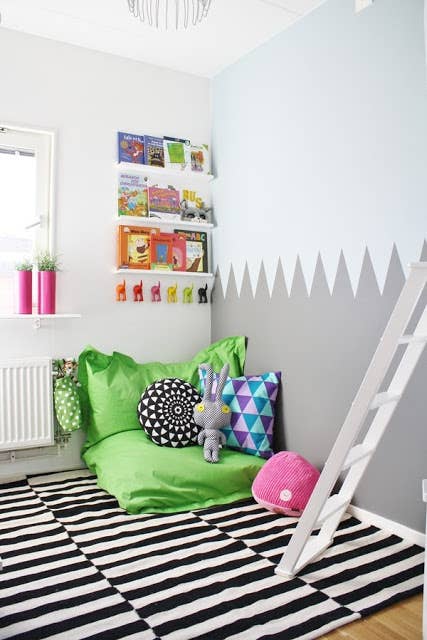 5. Built-in Shelves
Deep built-in shelves can easily be cleared and turned into pretty cool reading spaces.  Add a special blankie and pillow to add some needed comfort.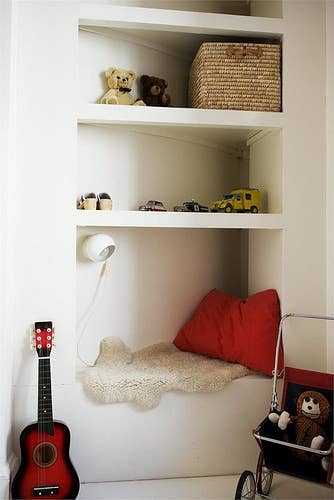 6. Stair Landing
Utilize the dead space on a stair landing to create a cozy reading nook.  Image source.
7. Reading Canopy
This cool reading space can easily be made using a leaf bed canopy from IKEA.  Find your's here.
8. Tent
Use some sheets to create a tent and string up some lights for a pretty special effect.  The pillows and rug pull it all together for some truly awesome reading time envy!  Image.  Target sells some pretty fantastic kid forts here.
9.  Curtain Space
Designate your special reading space by hanging some cute curtains to close off a small area. Let your kids help choose the fabric for even more reading nook buy-in!  Image source.
10. Reading Hammock
Hammocks can make just about any space look appealing.  What kid will be able to turn down some awesome reading time when they get to sit in this hot seat?  Find some great DIY hammock projects here.