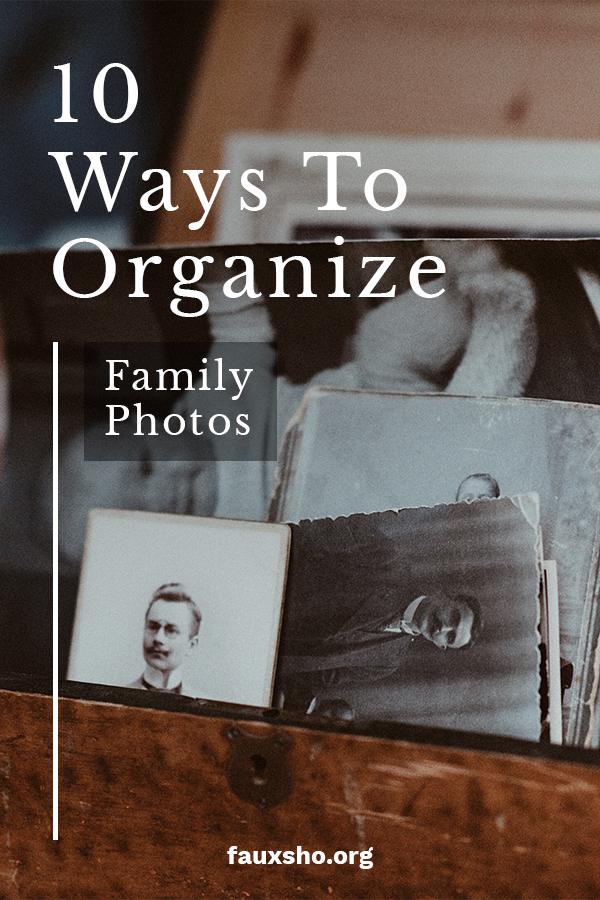 Digital photography makes it easy to take a lot of pictures, but this can cause you to become mired down in them. If your photo collection is out of control, there are a few ways to tame it. Here are 10 ways to organize your family photos.
1.Keep them Current
It's not like you're going to stop taking pictures, so start organizing them by focusing on the most recent ones. Begin by going through your photos daily. After you've caught up, work hard to remain current. You can then start organizing your old pictures.
2. Choose a Storage Option
Choose a main source of storage for your digital archives. If you select one primary storage place, it will be easier for you to separate your old pictures later.
3. Maintenance
Put some time aside once a month to download your favorite pictures from your phone and camera to your computer for additional editing. If you want to get your kids interested in photos, check out Past Book. The site provides customized photo books geared toward kids.
4. Get Rid of the Bad Ones
It may take you hours to look through good images to keep the best ones, but bad pictures are obvious. Get rid of the bad photos right away. This will decrease the number of pictures that you'll need to organize later.
5. Backup Your Photos
Family photo organizing tips include backing up your pictures to prevent loss. Consider storing a copy of your pictures on your computer, a copy on an external hard drive and a copy on the cloud. While it's nice to have copies of your photos on social media sites, they're not reliable.
6. Storing Physical Photos
Don't put your photos in a shoebox. Wood and wood-based products, such as paper and cardboard, have acids in them that cause pictures to become yellow and brittle. To protect your photos, use acid-free boxes designed for picture storage. These boxes also feature separators and folders to help you stay organized. If you need to have photos printed, check out Custom Photo Prints. This site offers custom image printing services.
7. Make Albums or Photo Folders
Don't sort your photos chronologically. Instead, assemble them according to event or subject. Arranging them this way prevents you from having to sort through tons of pictures to find a particular one.
8. Identify Mystery Relatives
If your family has handed old photos down to you and you don't know who everyone is in the pictures, bring them to your next family reunion. Show the photos to your living relatives to see if they can help you determine the names of those in the pictures.
9. Label Your Photos
Be sure to label your photos for the next generation. Don't write anything directly on your pictures. Even if you use archival ink or glue, you can damage the photos. Write this information on photo sleeves. You can also add this information to each photo page.
10. Keep Your Negatives
While it's unlikely that you'll use a darkroom to print photos, you can use a home scanner to make beautiful digital prints from your old negatives. This is another way to back up your photos.
Recommendations for this post came from Wisebread and Prevention.