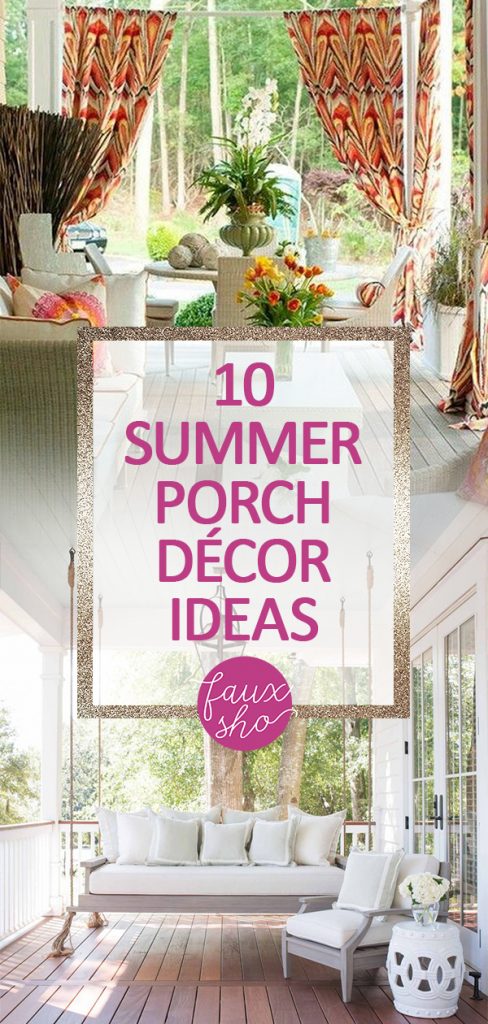 With the right décor, a front or back porch can become another room of your home, giving you more space as well as a comfortable place to spend time outside. Here are 10 summer porch décor ideas.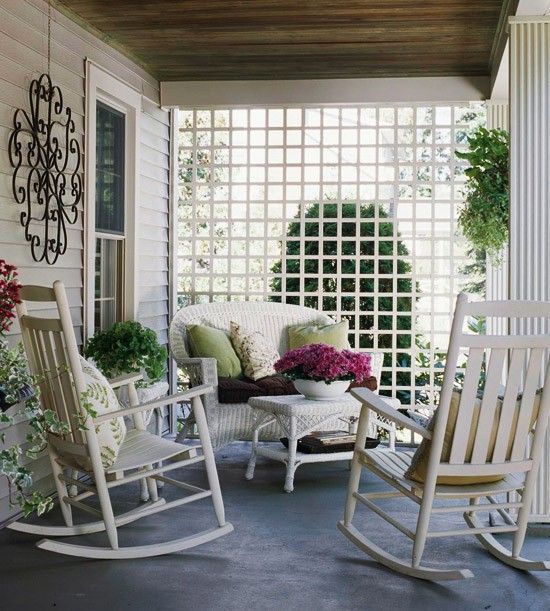 1.Hang Curtains
One of the best summer porch ideas is to hang curtains. Fabric adds a homey touch to the space while increasing its comfort. Curtains prevent the sun from shinning directly on you. They also block the wind, turning your porch into a peaceful place. To purchase unique and stylish curtain fabric, visit Fabric. This site is sure to have something you'll enjoy adding to your porch.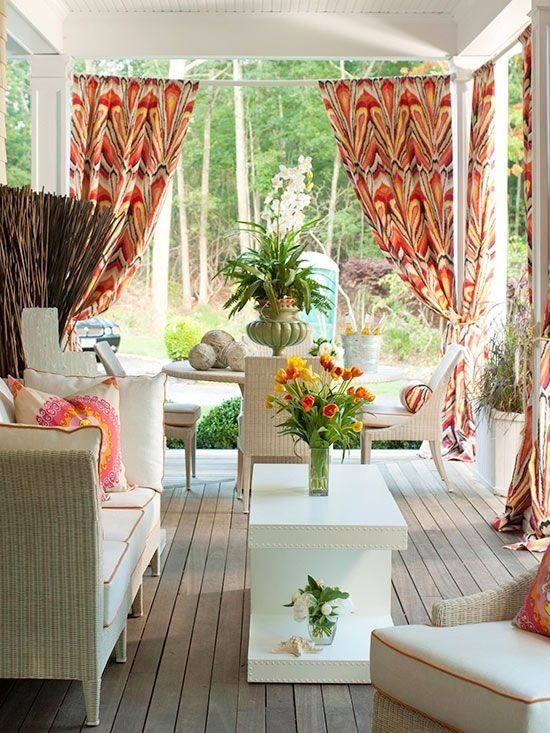 2. Add Furniture
Purchase comfortable outdoor furniture for your porch. This is a good investment since it will make the space more usable. If you live in an area that experiences cold winters, consider storing your porch furniture in your garage or basement to make it last longer.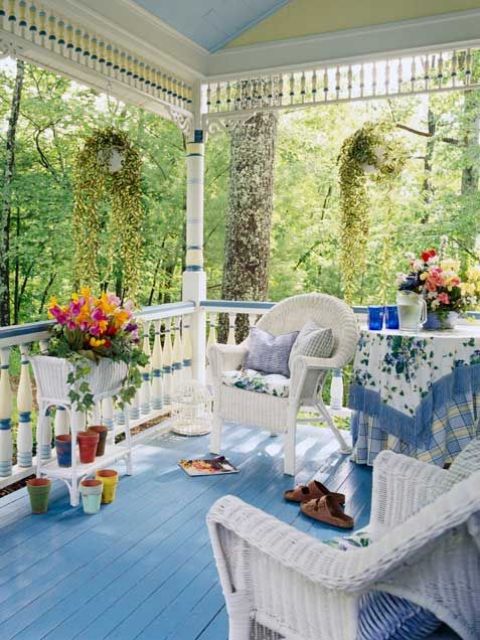 3. Plants
Plants are the perfect summer porch décor items. Not only do they make this room of your home pretty, but they also keep nature close by.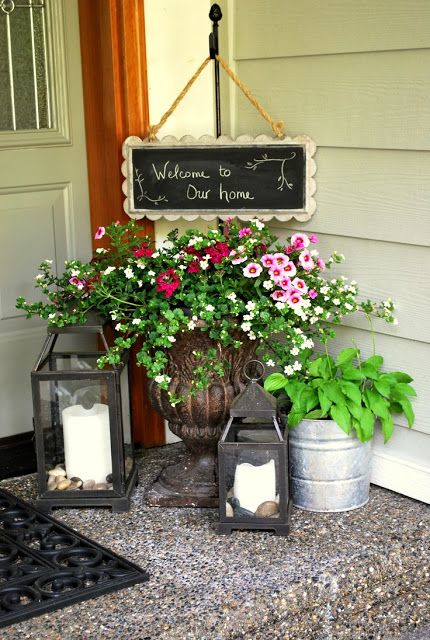 4. Outdoor Rugs
Placing outdoor rugs on your porch will turn this space into an even more comfortable place to hang out. Today, manufacturers make outdoor rugs in many different styles, colors and fabric options. You can add something that goes with your current home décor or take an entirely different decorating direction.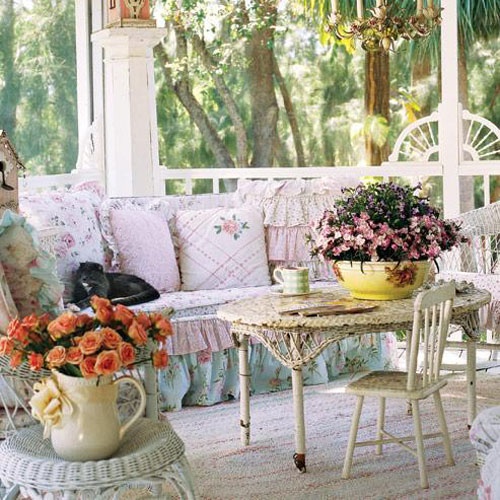 5. Install Twinkle Lights
Twinkle lights add a soft glow to your porch. They also make it possible to spend summer evenings outside with those you love. Plan a late-night dinner or just enjoy a nice glass of wine.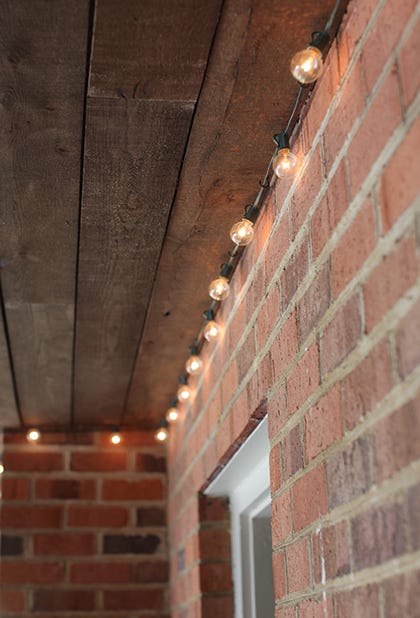 6. A Ceiling Fan or Two
Depending on the size of your porch, consider installing a ceiling fan or two. If you have a large porch, place one on each side. Ceiling fans offer a cooling breeze. They may even keep the bugs away, increasing the enjoyment of the space.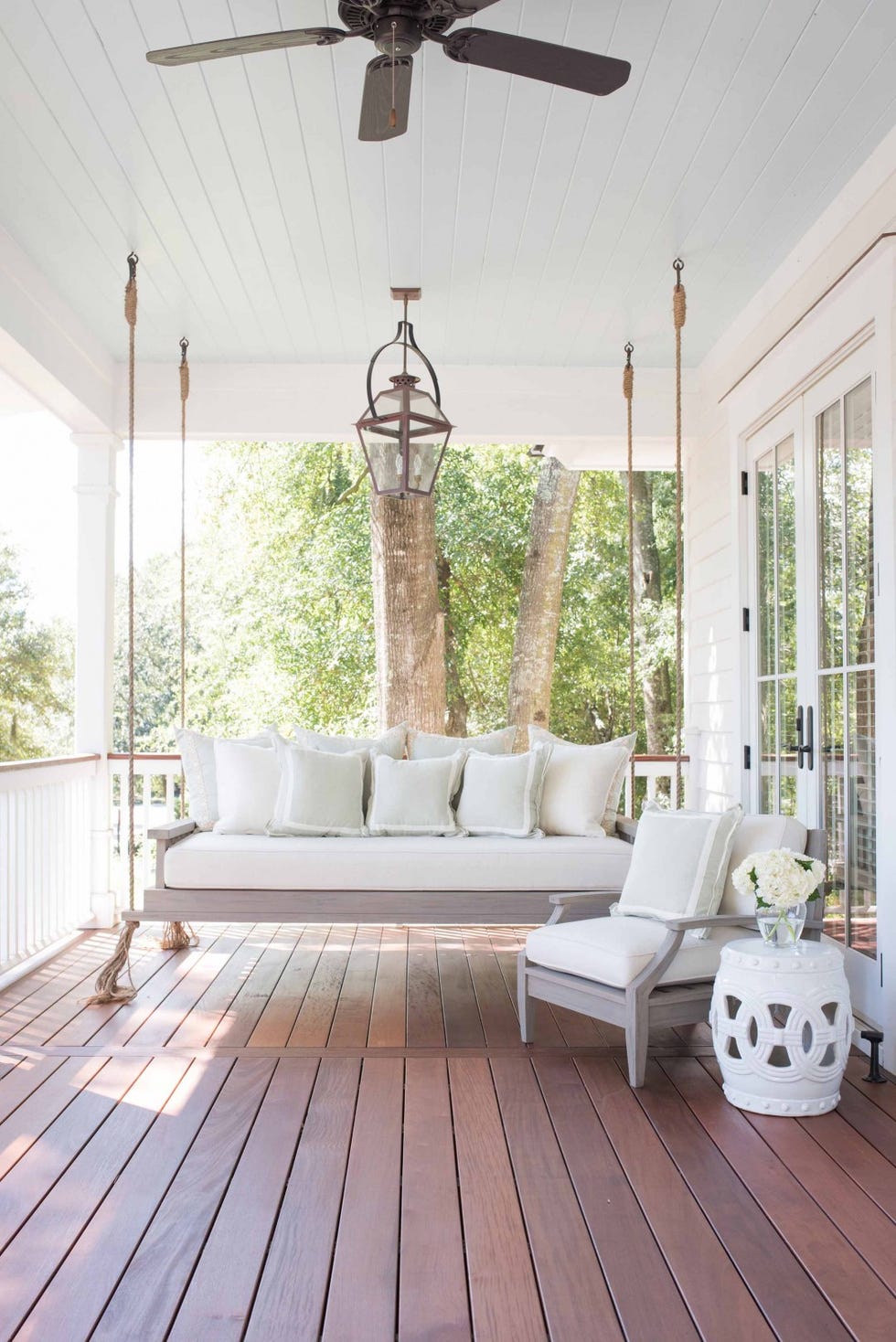 7. Put in a Bar
A table, ice bucket and glasses are all that you need to set up a porch bar. Go simple with just a small table and a few accessories or make it big by putting in a permanent bar.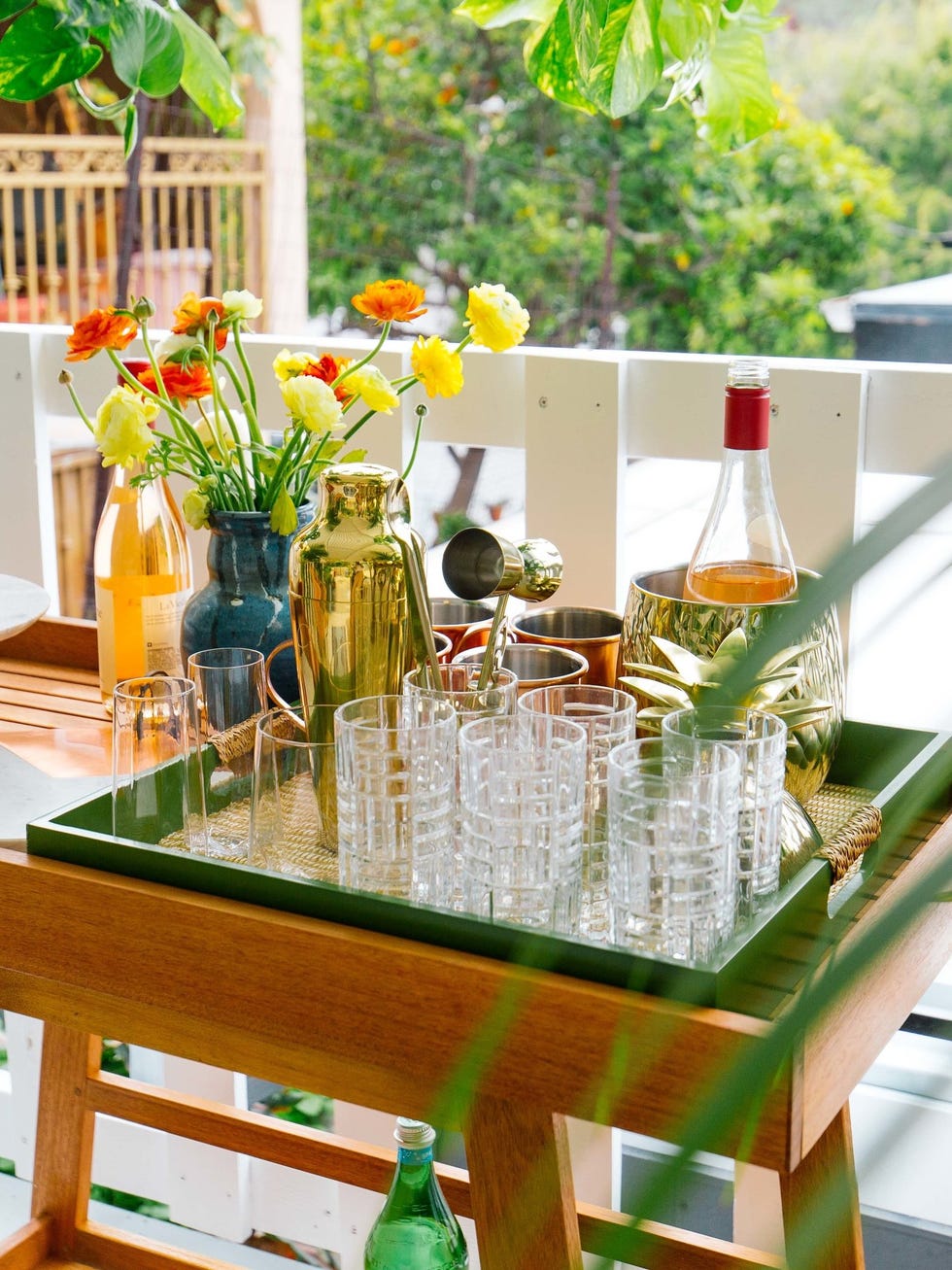 8. Embrace Throw Pillows
Once you add outdoor furniture to your porch, cozy it up with throw pillows. This addition is affordable and stylish. Pillows also make it easier to relax with a book.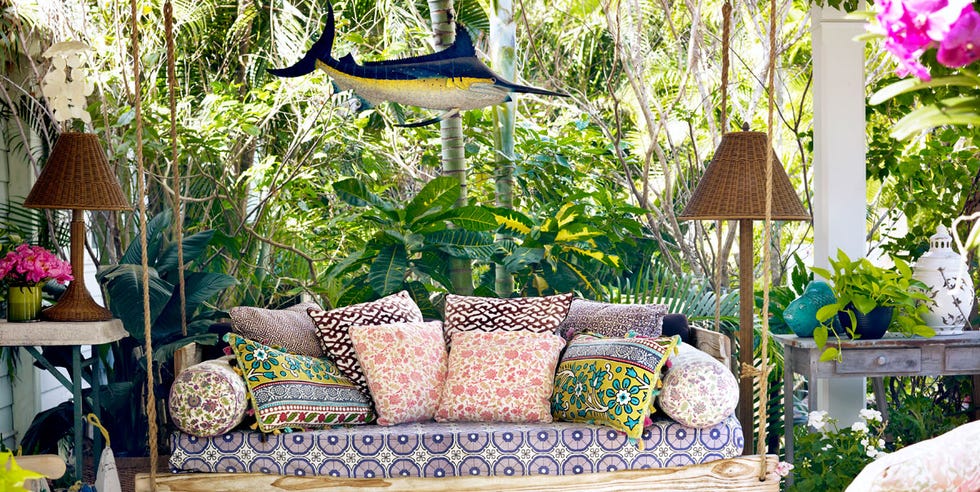 9. Hang a Hammock
Summer porch décor recommendations include hanging a hammock. A hammock on your porch gives you a place to add pretty throw pillows and take a nap.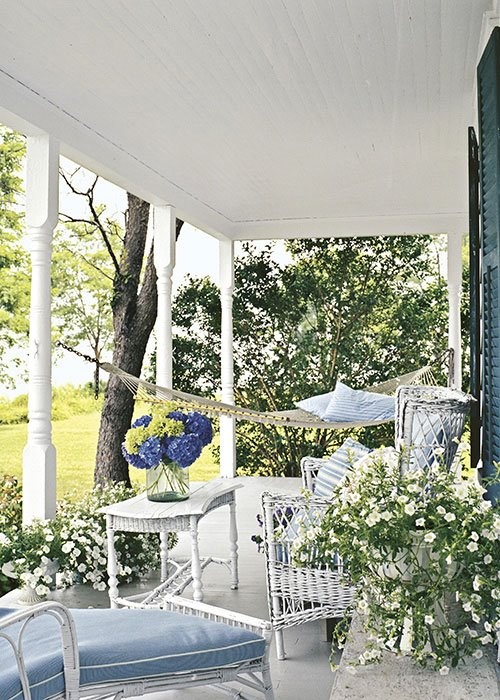 10. Decorate It
To turn your porch into an extra room, add decorations like shelves and pictures. Just make sure that anything you add to the space is weather-resistant or weathered. To find unique pieces, visit Rachel Ashwell.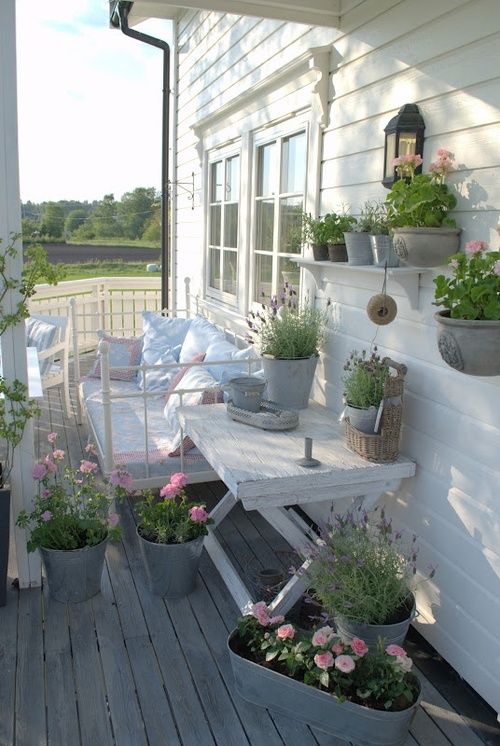 We found porch decor ideas at Digs Digs and House Beautiful.