Imagine sitting in a nice, cozy, and comfortable seat by the window. You're having a cup of hot coffee while it rains outside, or simply reading your favorite book indoors. Doesn't that sound heavenly? Well, if the thought makes you feel all excited and jumpy, then a DIY window seat is what you need in your home.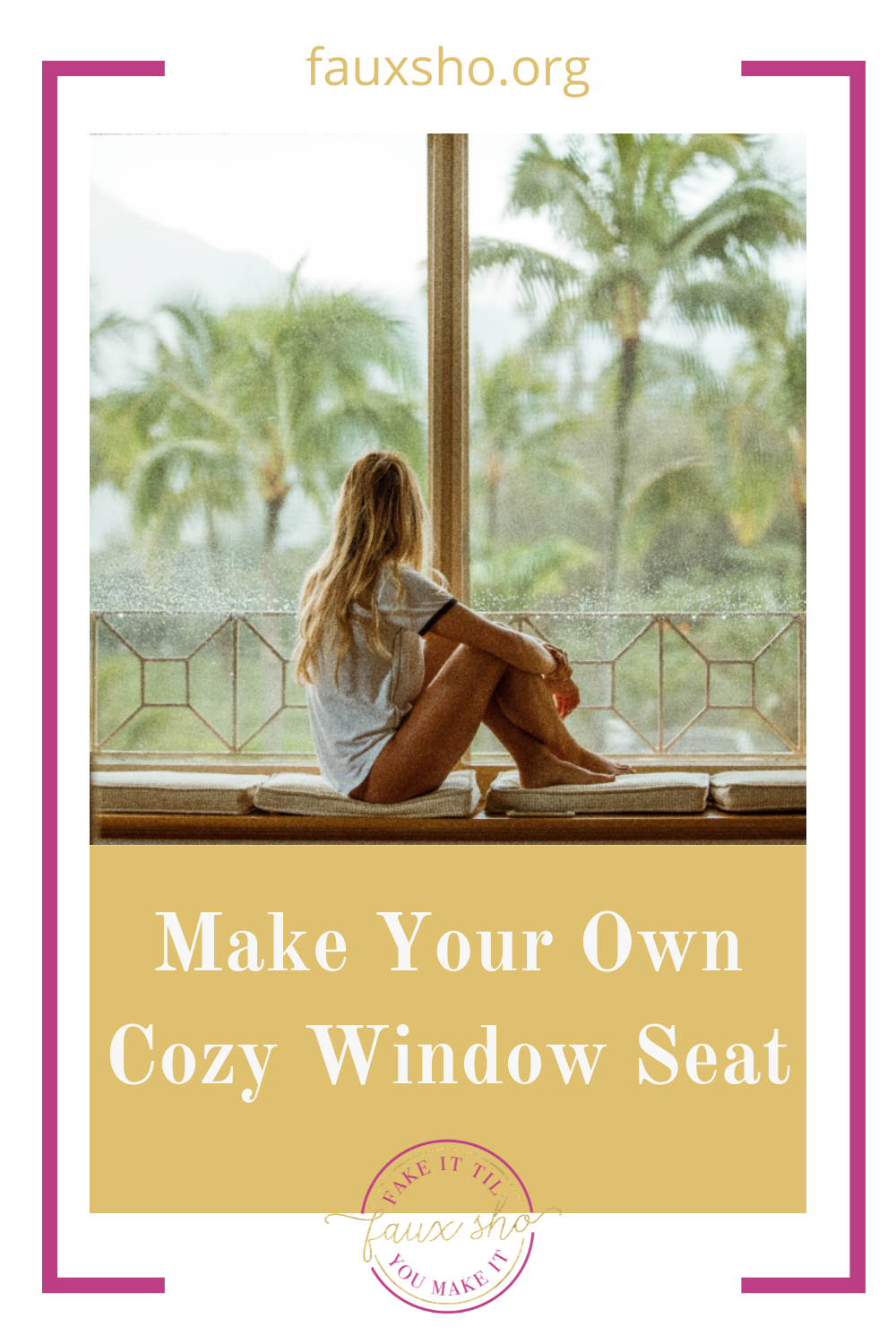 A window seat can be the perfect place for you to relax, read, work, or even take a nap. A window seat is the best addition to any living space, especially if the window overlooks a scenic view.
Moreover, apart from offering extra seating, it also provides additional storage for you to tuck away some of your stuff. Window seats not just offer functionality, but they also up the décor game of any living space.
Building a window seat is no rocket science. If you've got the perfect spot for a window seat, and you can't wait to build one, stay put. You've landed yourself at just the right place.
This article is all about window seats, so let's dive into it right away without making you wait for it.
What Benefits Do Window Seats Offer?
DIY window seats offer a plethora of benefits that are sure to convince you to build one. Let's have a look at some of the most prominent benefits that window seats have got to offer.
Extra Seating
Window seats help you utilize your living space in the best possible way. If you've got limited floor space and are struggling with making sufficient seating space, window seats are an excellent option for you.
With a window seat, you increase the seating in your living space without adding any extra furniture on the floor. A window seat is built by the window – an area that's usually left as is in most homes.
Extra Storage
No matter how many storage cabinets you build in your home, it'll never be enough. You can always make use of some extra storage space. Window seats provide additional storage space. You can include drawers or leave the cavity empty underneath the seat that you can use to store your stuff.
The best thing about the storage drawers or cabinets built in the window seat is that they stay hidden. They don't look like the typical storage shelves, making window seats an all more attractive option.
Utilization of Dead Spaces
Many times, the area with the windows is often left unused, especially if the window is too narrow or if the window is situated by the staircase where you can't put any furniture. Empty spaces in a well-furnished living space are a major visual turn-off.
However, you can utilize these dead spaces in the most innovative and aesthetically appealing ways with window seats. A window seat can instantly transform these dead spaces into welcoming, cozy corners that enhance the overall look of your home.
Versatile
Window seats are extremely versatile and can be installed anywhere in your home. You can build a window seat anywhere there's a window. Living room, bedroom, bathroom, dining area, office suite – all are great candidates.
Another reason why you should build a window seat is that it goes well with all types of home decors. Whether your home features traditional, contemporary, or modern décor, window seats will blend in well.
Unobtrusive
If there's space near the window that you wish to utilize, but no piece of furniture seems to sit well, a window seat might just be it. It's unobtrusive, so you don't have to worry about it making your space look congested or too full.
Extra Bed
If you've guests over for the night often, a window seat may serve as a blessing in disguise. Not all homes have a separate guest room, and you certainly can't ask your guest to sleep on the floor.
This is where window seats come to your rescue. Window seats are more like comfortable sofas that have a foam base and sides that offer the comfort one needs.
A Spot for Relaxation
Nothing is more relaxing than being seated in a comfortable seat and overlooking a lush garden or breathtaking scenery just outside your window.
If you've got a window and the space to build a window seat, you should most definitely build one because there aren't many spots in your house that can offer you relaxation like this.
To make your window seat all more relaxing and comfortable, make sure to use a super-soft and fine fabric for the seat covers.
Getting Close to Nature
Sometimes, you just can't enjoy nature as much as you want for a number of reasons. Either you're too caught up in house chores, or your health is fragile and doesn't allow you to spend much time outdoors.
However, with a window seat, you can enjoy the outdoor view and feel while staying inside – much like a sunroom. Window seats are an excellent way of bringing the outdoors to your home and enjoying it to the fullest!
Highlight the Beauty of Modern Windows
Many homeowners invest a lot of money in modern windows, but unfortunately, most part of the windows gets hidden behind the furniture. If you're in a similar situation, a window seat may help you just right.
It offers the functionality of a sofa without covering the floor space of a sofa or blocking a window. The look of your windows is truly enhanced, and so is the overall feel of your living space.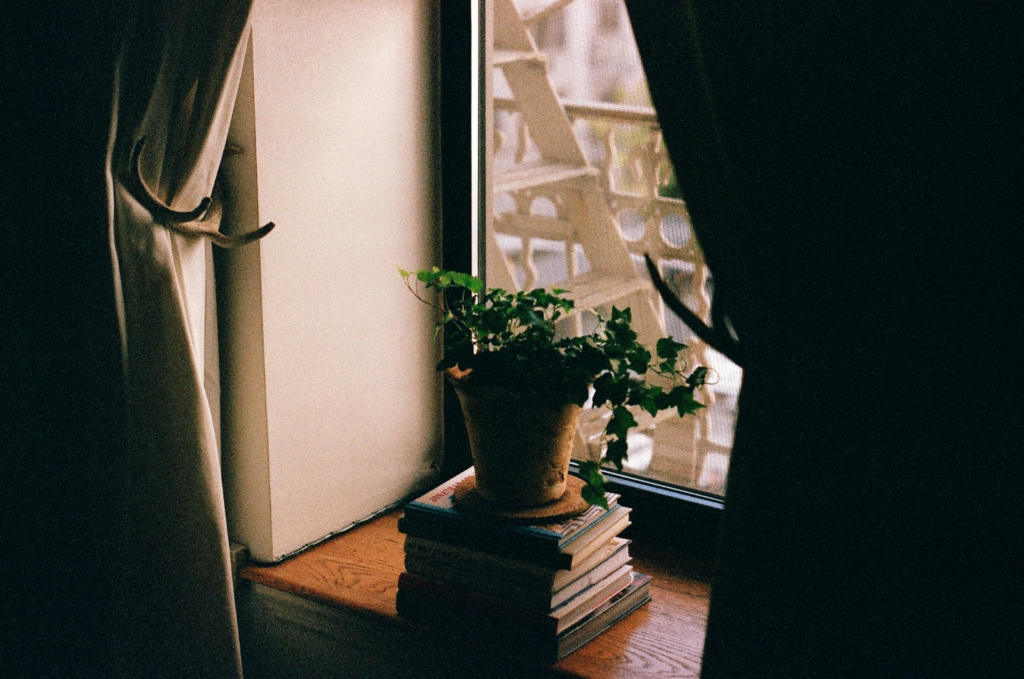 Should You Hire a Professional Carpenter or DIY?
While most people hire a professional carpenter to build a window seat, you can always opt for DIY kits. DIY window seats are not just economical but building them is a truly engaging experience.
As far as a DIY window seat cost is concerned, it can cost you as little as $100 and may go as high as $1000. It depends on the type and level of customization that you're opting for.
Where in Your House Can You Build a Window Seat?
As we mentioned earlier, window seats are highly versatile pieces that can be built in literally any part of the house. You can build and install a DIY window seat yourself wherever you like. Let's see the possibilities of where in your house you can build a window seat.
Bedroom
Most people prefer building a window seat in their bedrooms. After all, who wouldn't like a cozy corner in the comfort of their room where they can enjoy the perfect read or a late-night coffee? Bedrooms are meant to offer comfort, and a window seat is just the perfect add-on to your comfort.
Living Room
A lot of people struggle with filling up the walls that have windows on them in the living room, especially if the windows they've got are modern and stylish. Due to lack of ideas, the walls with windows are more than often left empty because of which, the living room looks incomplete.
However, with a window seat, you get to fill the space just the right way. A window seat adds to the seating in the living room without obstructing the look of your new windows and offers you an unhindered view of the beautiful garden that's spread outside your house.
Entryway
More often than not, the entryways of a house are messy and unwelcoming. There are piles of shoes just by the door, and there's absolutely no place for the visitors to sit and take their shoes off.
However, your entryway doesn't have to be that way. By building a window seat in your entryway, you can literally transform the first impression that anyone has of your house. It does not just make your house look warm and welcoming, but it also makes your entryway look neater and more organized.
Home Office
If you've got a home office, you should add elements that make it look professional and add an element of comfort and sophistication. And what better way to do it than building a window seat? A window seat in your home office makes the perfect spot for you to sit and make important calls or simply relax for a while with a cup of hot tea.
Kitchen
Building a window seat in the kitchen makes the perfect dining area where you can enjoy lively meals with your family. The best thing about building a window seat in the kitchen is it saves the space that you'll otherwise need for a dining table and chair.
By utilizing the wall with a window, you straight up utilize it in the best possible way!
You can even build a window seat in your bathroom where you can sit comfortably while blow-drying your hair or on the stair landing or anywhere there's a window with a view!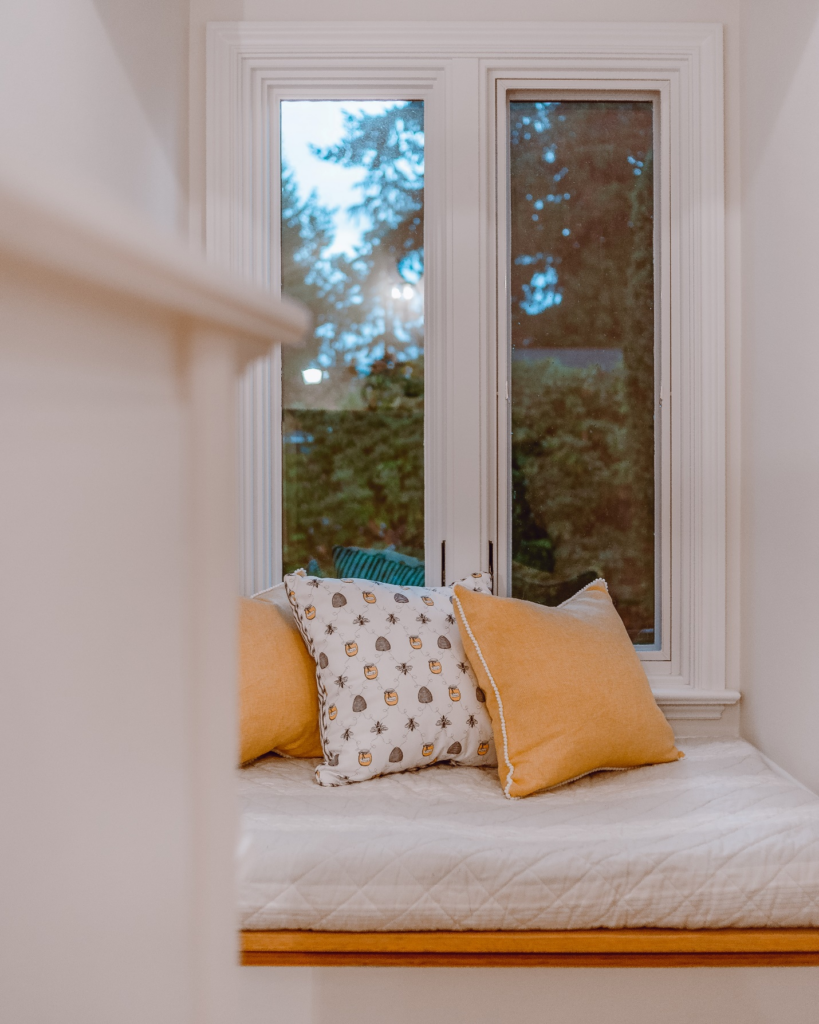 How to Build a DIY Window Seat
Building a window seat yourself is a great activity that you can enjoy as a family or simply bring your DIY-er skills to use. This quick guide is just what you need to get started if you're planning on building a DIY window seat.
Draw the Frame
First things first – draw the frame of your window seat to visualize how it'll look. It's more of a structural plan that'll help you through the building process so that you don't find yourself clueless as to what next?
Build the Floor Frame
The floor frame is the first thing that you'll build, and you'll build this following your structural plan. Depending on how big the window nook is, you can include two or three storage cabinets or rows of drawers.
Install Wall Support Pieces
The wall support pieces will go on the walls next. It'll include the back support and side supports. Make sure that all the pieces that you install are on the same level. It's always better to mark levels with a pencil so that you don't have to ruin your walls.
Install Front Support Pieces
Once your floor frame and back and side support pieces are in place, it's time to install the front support pieces. These will be support pieces in the front, at the same level as the side and back support pieces.
Once installed, you'll get a frame similar to the floor frame. After this step, you'll add further support pieces that will extend from the top of the frame to the bottom. These pieces will withstand the weight over the window seat.
Therefore, make sure to add enough of them – in the right spots!
Cutting and Installing the Side and Back Strips
Since you're building a window seat with storage, you need to cut outside and back strips out of the wood that will be installed on the inner side of the window seat frame. You certainly wouldn't want the door of the storage cabinet to open to show the wall, and that's exactly what you need these wooden strips for.
Install the Top Seat
The top seat will be a wooden plank that runs all the way through one side of the window nook to the other, covering all wooden support work underneath.
Cut Out the Doors
You can cut out the doors to the storage compartment in two ways. You can make them either in front or on the top. The top means cut into the top wooden plank that'll make your seat.
If you want to make them in the front, you'll need to make sure the support pieces that you installed earlier in the front are arranged far enough to provide sufficient space to put your stuff inside. However, if you're planning to cut doors in your top sheet, cut closely measured doors and attach them with hinges.
Painting and Finishing
Once all individual pieces of your window seat are securely in place, you can now paint your window seat. Make sure to match the window seat with the rest of the furniture in the room. After you're done painting, add a soft foam seat on the top, add some cushions, and your DIY window seat is ready to welcome you!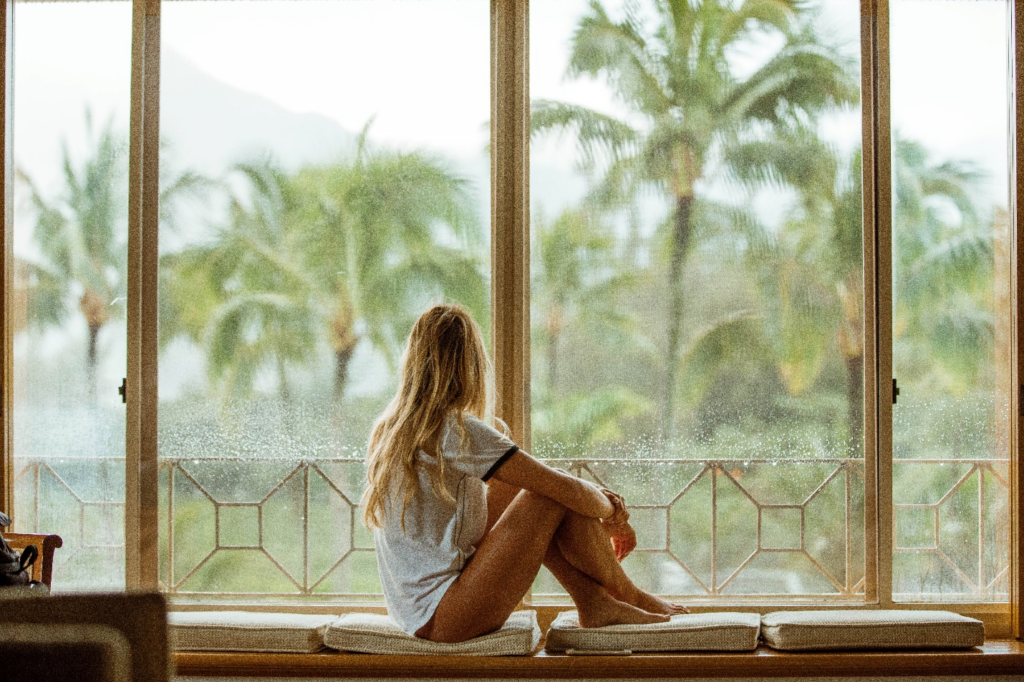 Helpful Tips to Help You Build the Perfect DIY Window Seat
If you're a seasoned DIY-er, you may already know the skill it takes to use the DIY tools. However, if it's your first time building a DIY window seat, you sure can use some tips. Below are helpful tips that will help you build the perfect DIY window seat.
· Set the Height Right
The height of your window seat should be lower than the bottom of the window. It shouldn't overlap with the window frame even.
If you build your window seat too high, the bench will be visible from the outside. In this case, anyone will be able to see if you leave any of your belongings lying on the bench. It can lead to safety issues. Ideally, your window seat should be at least 6 inches below the bottom of the window.
A window seat that's 16 to 21 inches (with the cushion) in height makes the most comfortable bench.
· Not too Narrow, Not too Wide
Make sure the bench of your window seat isn't too wide or too narrow. It should be at least 32-inches wide so that one person can sit face-forward comfortably on it.
If you're planning to sit on your window seat sideways, it should be at least 48 inches wide. If you've got sufficient space, you can make your window seat as wide as 60 inches.
· The Deeper, the Better
The depth should be 16 inches at the least to allow one person to sit forward-facing. If you've got a larger space, it can be deeper. A window seat that's 39 inches deep is fit to be used as a built-in bed.
· One-Stop Solution
Make sure you include electrical sockets near your window seat. This will allow you to charge your mobile or laptop without having to leave the comfort.
A DIY window seat is a valuable addition to any room. A window seat not only enhances the appeal of the room but it can also boost the value of your house. In addition, potential buyers will be more willing to buy a house that has window seats already built.
So, if the idea of building a DIY window seat has been nagging you for a while, it's time that you finally get down to work!
Looking for more DIY ideas? Check out this post on 6 ways to create a fake brick wall in your home!