For a little bit of extra holiday flair in your decor this year, try DIY ice skate Christmas decor. Decorating with ice skates is easy and fun. You can't beat the festive look they lend to your home! Here are some ideas to help you put together your own ice skate Christmas decor.
DIY Ice Skate Christmas Decor
From wreaths to welcoming motifs, there's a lot you can do with that pair of old ice skates. Even if you don't own any, it's a good bet that you might be able to pick up some at Goodwill or other local thrift shop. There's always Amazon, too! After you see the following ideas, you're going to need at least one pair.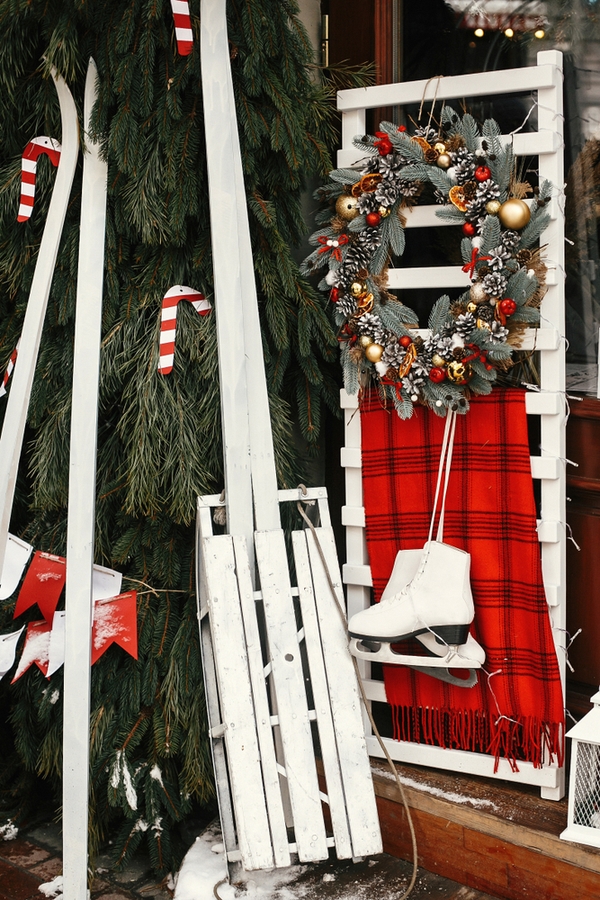 DIY Ice Skate Porch Decor
We love this amazing Christmas porch decor, and ice skates play a big role! It's fun to display a collection of simple skis, a vintage sled and a pair of ice skates all in one. The splashes of red in the banner and warm holiday throw add an extra bit of fun to this inspiring idea. How easy would it be to decorate your porch like this?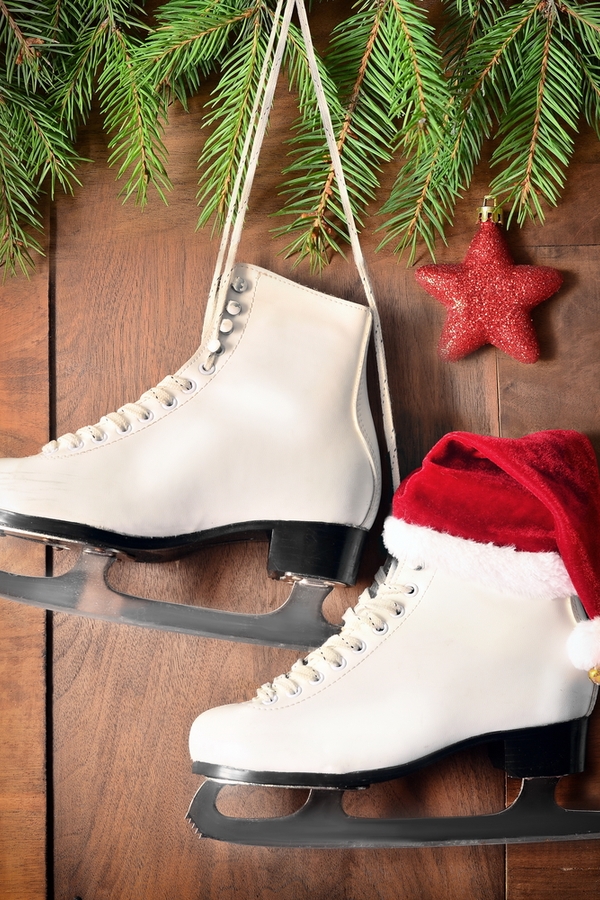 DIY Ice Skate Christmas Wreath
Just a simple evergreen wreath pairs perfectly with a pair of ice skates. Hang both from a wreath hook on your front door. A Santa hat on one of the ice skates adds a fun and festive touch!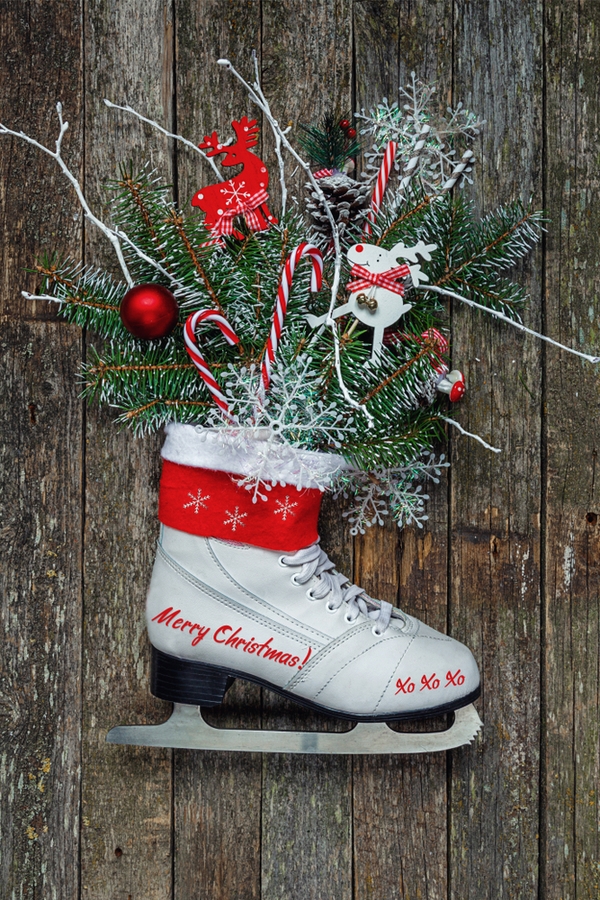 Ice Skate Floral Display
Even a single ice skate is a fun way to display a holiday bouquet. Make your bouquet from faux evergreen twigs and other festive picks you find at Michaels. Tie a wide ribbon around the boot, and if you like you can add a Christmas greeting with a red Sharpie paint pen.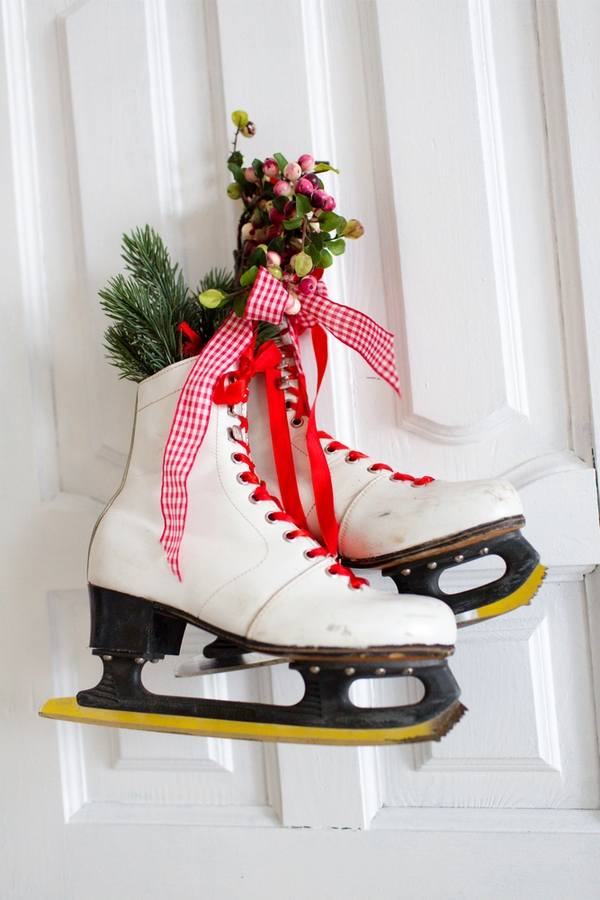 Hang two skates on your front door, filled with evergreen and berries, and finished with a red gingham bow. Now you're ready to throw a Flannels and Flapjacks holiday party!