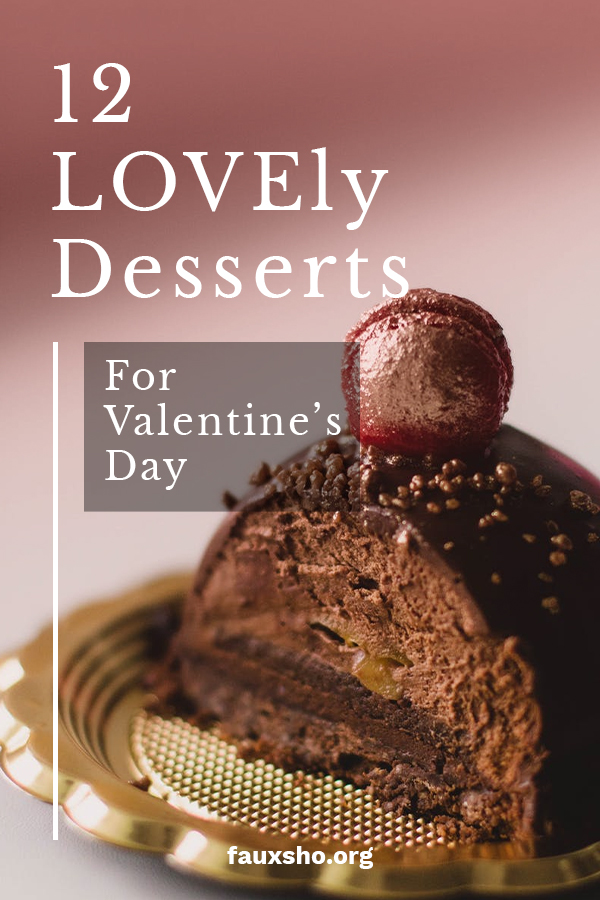 Think Pink
Think pink (and black and white) with these blushing Oreo cheesecake cookies. Dunk them in some strawberry milk for an especially perfect Valentine's treat! You'll be blushing before you know it too 😉 Get the delicious recipe from Nest of Posies.
Sugar & Spice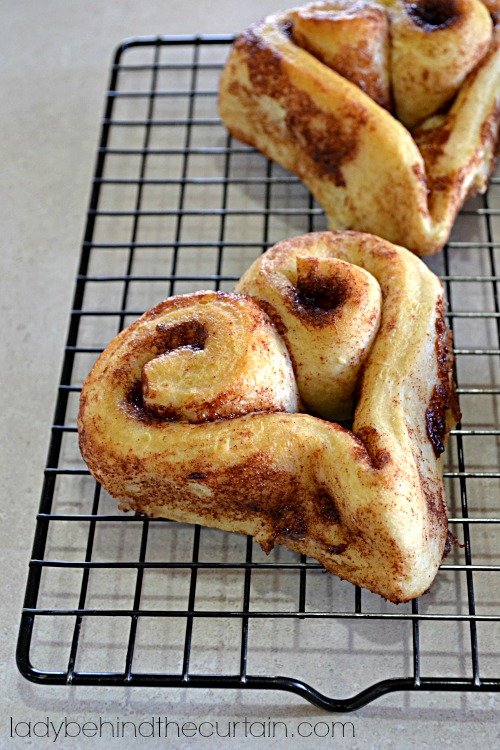 These heart shaped cinnamon rolls will have you thinking of sugar, spice, and everything nice for Valentine's Day this year. Drizzle with frosting and mini heart sprinkles for an extra dash of love. Recipe and directions found here.
Cross My Heart
Share sweet promises over dessert with these adorable crossed heart cherry pies. I love that fresh-baked, home made look! Feel the love and find the recipe here.
Have Your Cake
Have your Valentine's cake and eat it too with these perfectly bite sized red velvet cake bites. Easy to eat and easy to bake! Find out how from Six Sisters' Stuff.
Letters of Love
Send sweet letters of love for dessert this Valentine's Day. These envelope shaped cherry pastries couldn't make the job any easier. Liz Bushong packages the recipe and directions together nicely for you right here.
Choco-Love
Is any Valentine's really complete without chocolate? Not really. Nope. So eat your heart out this Valentine's Day with heart-shaped chocolate raspberry cakes. Recipe here.
Berry Fresh
Chocolate raspberry bites are a welcome and fresh take on the ever-popular chocolate covered strawberries. I like the idea of leaving some of the raspberries bare so you can really savor the natural fruit as well as the chocolate. Learn how to make them from Sugar Hero.
Your Heart's Content
Dessert to your heart's content with this healthy fruit bowl. Simply cut watermelon and strawberries with heart-shaped cookie cutters. Then throw in some raspberries and rounded lychee balls for a pop of color. Talk about a guilt-free dessert!
Roll With It
If decadent desserts are your thing for Valentine's Day then just roll with this raspberry chocolate swiss roll. The raspberry filling, whipped cream, and fresh berries are the perfect balance to the chocolate cake and creamy ganache! Get the recipe here.
Sparkle!
White chocolate takes center stage in this sparkling Valentine's dessert! Sparkling cranberry white chocolate cupcakes feature white chocolate centers surrounded by fluffy vanilla cupcakes, cranberry buttercream frosting, and sweet sugared cranberries. YUM! Via.
French Kissed
Who does Valentine's Day better than the French?! After all, Paris IS the City of Love. Bake up these French delights for a fabulously special Valentine's dessert this year. You really will be French kissed! Recipe here.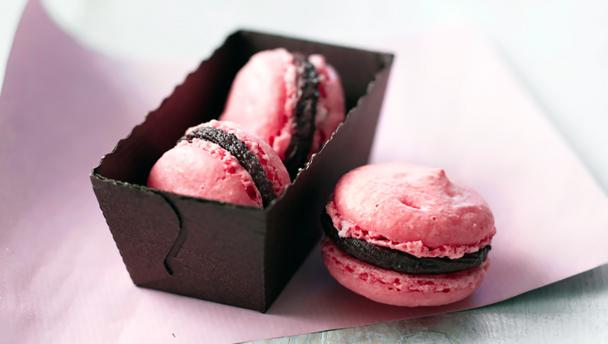 Berry Best!
This yogurt and berry loaf cake is one of my absolute FAVORITE desserts of the moment! Martha Collison, a former contestant on The Great British Bakeoff, and a personal favorite blogger, shares her incredible recipe here. The secret to all this goodness is putting Greek yogurt in both the icing AND the cake! It really would be the "berry" best for a LOVEly Valentine's dessert!
Don't forget to check out these other recipe ideas:
Healthy Side Dish Recipes for A Gobbling Thanksgiving