In my opinion, there is nothing worse than a stinky, smelly home! That's why today's post is all about ways to make your home smell good. You will be shocked at how easy and effective these ideas are.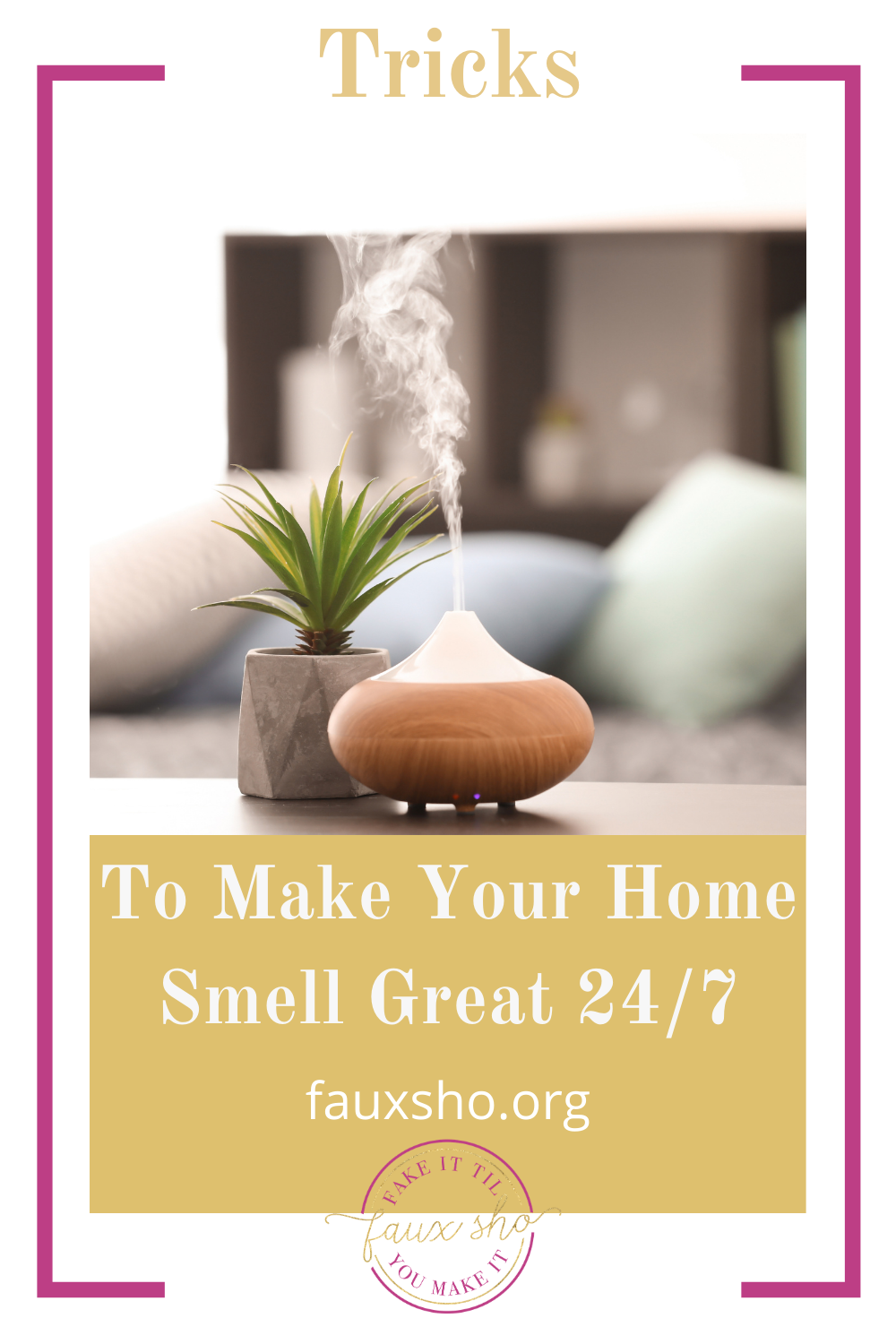 Ways To Make Your Home Smell Good
1. Diffuser
I keep diffusers in both my home and classroom. Not only do they keep the air fresh but I also love the health benefits you get with the essential oils. My favorite diffuser is from Young Living. Learn more about their products and essential oils here.
2. DIY Natural Air Spray
Every time I spray the top air spray brands in my home my allergies kick right in. And no wonder when you look at the list of "natural" ingredients listed on their bottles: BHT, acetaldehyde, 1, 3-dichloro-2-propanol, methyl pyrrolidone, methyl pyrrolidone, butylphenyl methylpropional, ethyl acetate, benzaldehyde, diethylene glycol monoethyl ether, ethylhexanol, and hexyl cinnamal… We might as well be casting spells at Voldemort and his lot as we read that list of toxins! Instead, make your own toxin-free, allergen-free natural air spray using essential oils, baking soda, and water. Learn how here.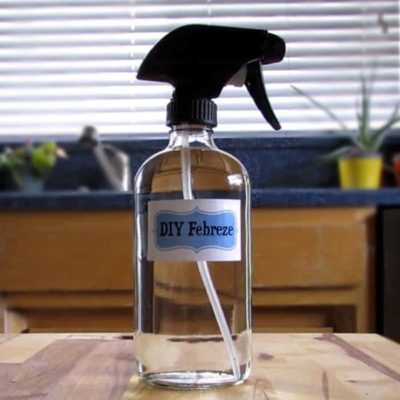 3. Vanilla Lightbulbs
To give off a hint of vanilla in your rooms, wipe a bit of vanilla extract on lightbulbs while their turned off. The heat from the bulbs once their turned on will radiate the warm vanilla smell in the area around the lamp. Yum! Source.
4. Carpet Deodorizer
If you stop and think about it, carpet is really disgusting (What was that green stuff on the bottom of your shoe yesterday?). Help cut the fowl odors coming from your carpet by sprinkling on a natural carpet deodorizer. Learn how to make your own from Odds and Evans.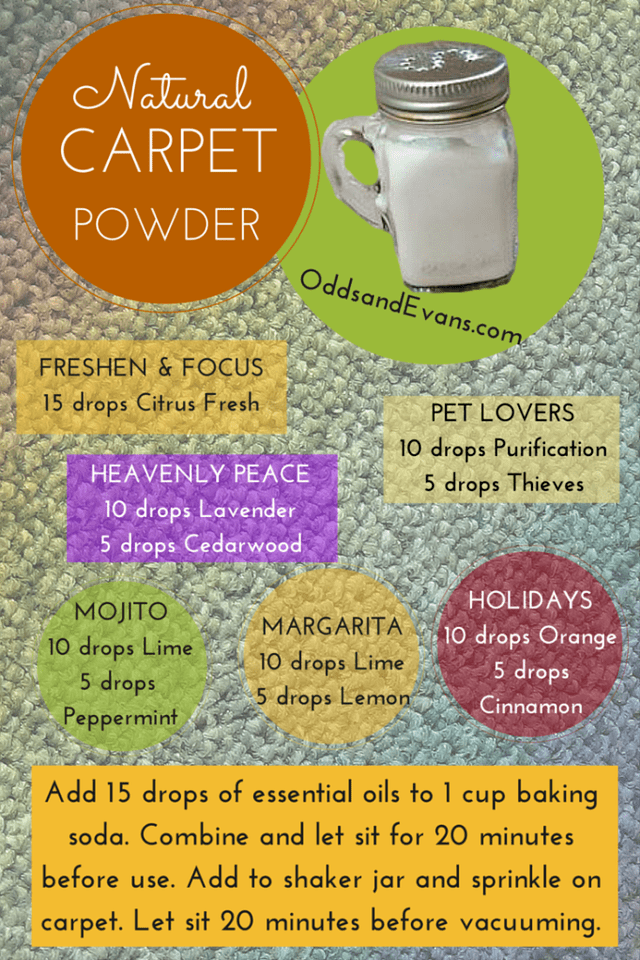 5. Reed Diffuser
I love the reed diffusers from Potter Barn. But I have a hard time justifying the $40 bottles when I can make my own natural reed diffuser at home for a fraction of the cost. All you'll need are twigs, a small glass jar, carrier oil, and essential oils. Aside from the smell, I also especially like the outdoor look they welcome into our home in the wintertime. Learn how easy it is to make your own from Real Food RN.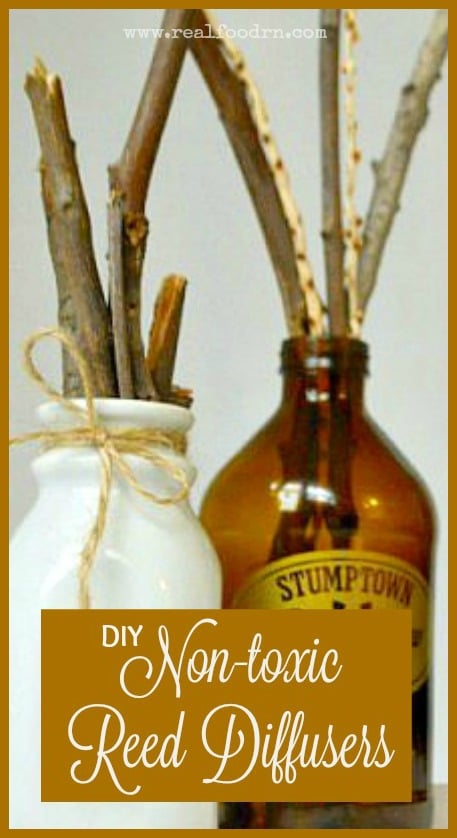 6. Stovetop Potpourri
I seriously love the way a home smells when something warm and gooey is baking in the oven or cooking on the stove. Achieve that same cozy-home feeling by freshening up the air with a stovetop potpourri. Find holiday and lemon recipes here.
7. KiTEA Litter
Do away with the foul smelling kitty litter and go with kiTEA litter instead… tea leaf kitty litter that is. Simply blend dry tea leaves in with Meow Meow's litter and be seriously impressed with how much fresher the air smells. Source.
8. Citrus Disposal
Garbage disposals can get pretty rank! When your sink has reached it's odor limit, toss some lemon, lime, or orange rinds down the drain and grind them up in the disposal for a minute. Goodbye leftovers! Source.
9. Essential Oil Toilet Paper
Put your toilet paper to work doing more than just wiping. Dip two cotton swabs in an essential oil of your choice and attach them to the inside of the toilet paper tube. Eau de Toilette! Source.
I hope these 9 ways to make your home smell good have inspired you to freshen up your home! Before you go, check out my post on how to get rid of odors in the stinkiest of rooms.