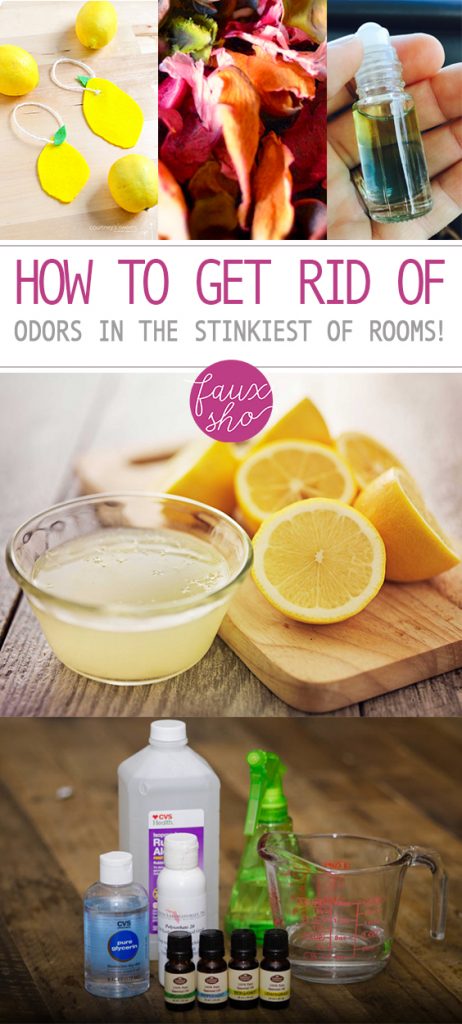 1. Oppose the Disposal
Oppose those offensive odors from the garbage disposal with this suggestion from High Priority Plumbing.  Simply pour a bit of lemon juice and vinegar down the disposal.
2. That's Fishy!
For as tasty as fish can be, it sure leaves your house with such a yucky smell for hours after you're done cooking!  Scour the sink and clean appliances with lemon juice to help cut that fishy smell away.
3. Panty Hose For the Nose
Odor removers can be really nice for all those smelly corners and closets.  Make your own natural deodorizer using a pair of panty hose, baking soda, and some essential oil.  Tie off the top and put your awesome new deodorizer anywhere from the laundry hamper to your closet to your gym bag.  Get the DIY instructions from First Home Love Life.
4. Pet Odors
Crazy cat lady?  I don't think so!  I love my pets but I don't want to smell like my pets.  Read how to make a non-toxic pet deodorizer here to get rid of all those unpleasant pet smells.
5. DIY Air Spray
Don't have time for a deep clean, but still want to spruce up your home for the unexpected guests dropping by?  Have this DIY air spray ready to go.  You'll won't just mask stale smells, you'll eliminate them!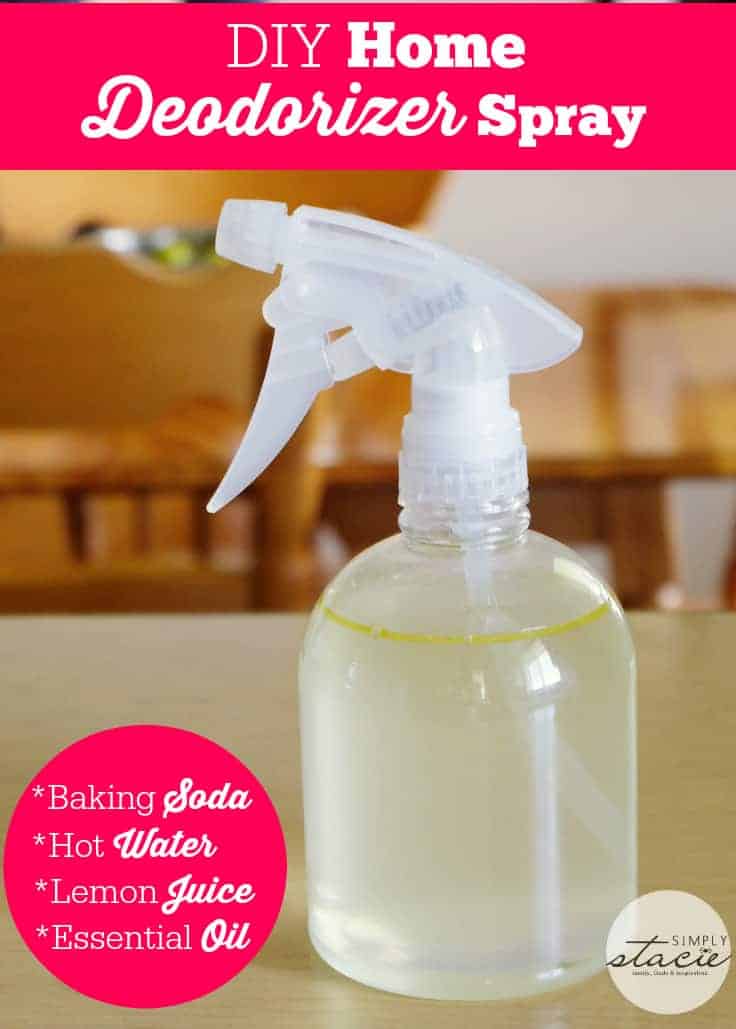 6. Car Freshener
From hauling the kids from soccer, taking the dog for a walk at the park, to coming back from the gym… your car can take on some funky odors!  Those packaged car fresheners you can buy at the gas station are okay for a few days but their fragrance wears off quickly.  Make your own long-lasting car freshener using some felt, twine, and essential oils.  Find the instructions here.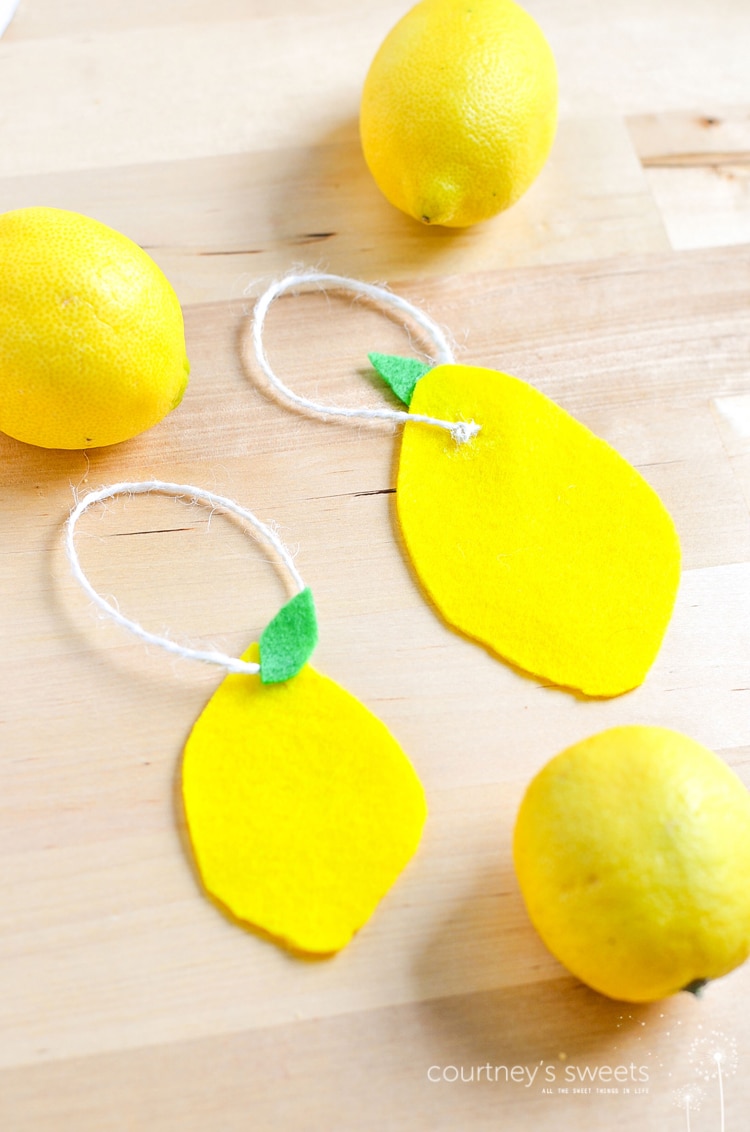 7. Deodorizing Guide
It makes sense that different odors require different neutralizers.  This awesome infographic help you know how to fight off 10 different odors using products from things in your pantry to essential oils.
8. DIY Poo Pourri
Let's face it…  poo is pew!  For an easy way to freshen up the bathroom after you, um…. do your business… make this DIY Poo Pourri using basically just essential oils and rubbing alcohol.  Get this "potty" awesome idea from Poospray.com.