Put anything cinnamon in front of me and all self control goes out the window!  It's amongst one of my absolute favorite flavors.  But cinnamon isn't only good for making things taste yummy.  It has many other benefits and uses as well.  Here are 10 spicy ways to use cinnamon besides for food.
Garden Health
If your garden is suffering from mold or fungus growth, cinnamon can offer some help.  You can either bury a few cinnamon sticks in the affected area or sprinkle ground cinnamon on the soil around.  It works for potted plants as well!
Anti-Corrosion
Due to its properties, copper is often used in home heating and cooling systems as an excellent thermal conductor.  However, copper is also prone to corrosion, leaving you very exposed to potential disasters in your home if a pipe breaks.  Keep your copper pipes healthy and corrosion-free by either rubbing cinnamon oil on top or rinsing some down the drain and letting it sit for awhile.  The same treatment works with steel as well.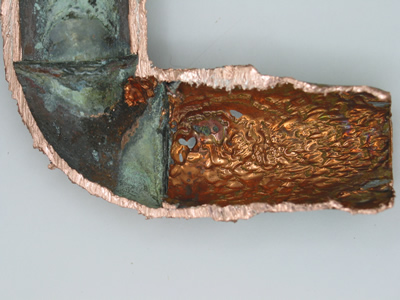 Blood Sugar Stabilizer
Cinnamon has been found as a proven way to stabilize blood sugar and fight against diabetes.  Not only does the spice imitate the effects of insulin by increasing glucose movement into cells but it also stabilizes blood sugar spikes after meals.  Whether your already diabetic or just want to take some good preventative measures, be sure to add cinnamon to your prescription-free bag of tricks.  My favorite ways to quickly get my daily cinnamon fix are to sprinkle some on warm drinks, fruit, cereal, yogurt, and on squash.  YUM!
Weight Loss
Now that we very smartly know that cinnamon is a blood sugar stabilizer, we can also understand that cinnamon aides with weight loss efforts.  With decreased blood sugar and stabilized insulin levels, we crave less and feel more satisfied after meals.  Cinnamon also helps break down belly fat!  Losing weight never tasted so great!  As a side note, I have a few friends who've been trying out Beach Body the past 6 months or so and swear by the program's at-home weight loss support.  Check them out for your own happy weight-loss success!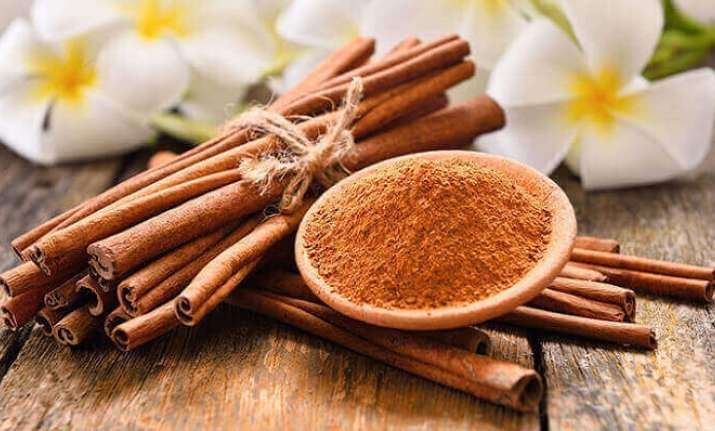 Heal Wounds
Scientists have found that cinnamon oil can both kill infection-causing biofilms and actively promote healing for cuts and other wounds.  Simply clean and dry the affected area,  apply the cinnamon oil, and cover with a bandage.  Good as new!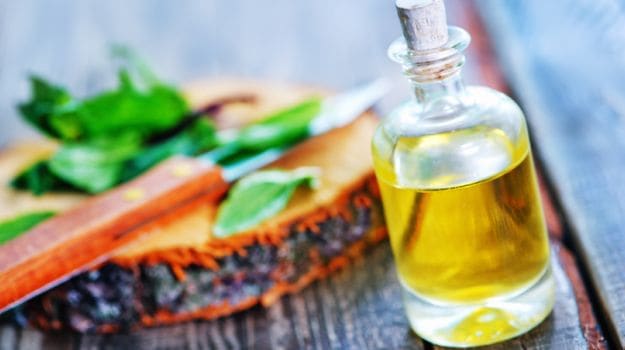 Ulcers, Gastritis, & Gut Health
If you're one of the millions of people who suffers from intestinal or gastric issues, you'll know just how frustrating it can be to find any kind of relief or treatment.  Medications only seem to make things worse.  If you're ready to try natural, holistic approaches to your gut health, cinnamon is a great place to start.  The spice will immediately go to work healing gut sores like ulcers and will also work as an anti-inflammatory to reduce all those miserable gut symptoms.
Natural Deodorizer
It's the dead of winter, your furnace is running, and things are just a bit musty in the house.  Forget spraying the air with store-bought air fresheners and their harmful chemicals!  Opt instead to keep noses happy with a natural DIY deodorizer.  Citrus fruits, cloves, and, you guessed it, cinnamon, make for a seriously yummy natural deodorizer that will spruce things up in no time at all!
Cinnamon Stick Candles
I love the festive look of these cinnamon stick candles!  Glue whole sticks of these spicy delights around the outside of your favorite candles and wrap with some twine and holiday trinkets.  These would look great as part of a table centerpiece or other holiday decor.  Michael's will have all you need to bring this project to life.  Hurry fast to snag their cinnamon sticks on clearance after the holidays for $1.50!!
Cinnamon Coffee Scrub
I live in a desert where winters are harsh; I teach for a living, which includes many art projects, running off papers, glue, tape, etc;  and I juggle two autoimmune disorders.  Case in point:  my skin is dry… like SUPER dry!  I'm always looking for the best lotions and treatments to keep my skin from shriveling or cracking.   So when I came across this sugar scrub recipe, my cinnamon senses perked up and insisted I give it a go.  Outcome:  I totally recommend it!  The coconut oil gave my skin much needed moisture, the coffee rubbed all that dead skin away, and the cinnamon absolutely helped to reduce some of the red, puffiness.  And, really, cinnamon, coffee, and sugar….  do you really need me to say anything more?!
Hair Treatment
With all its antioxidants and anti-inflammatory properties, cinnamon is a rockstar when it comes to hair treatment!  It helps to soothe your scalp and reduce dandruff, deep cleans your skin, and improves blood circulation to both promote hair growth and strengthening.  It never hurts to have super yummy smelling hair either!
Since you're here…stick around for these other DIY home projects and tips:
10 Home Improvements You SHOULDNT Do Yourself
10 Adorably Cozy Ways to Decorate Your Home for Fall
DIY Home Spa
For more information about all these spicy ideas and products, visit:
WikiHow explains how to remove mold from soil
Anti-Corrosion Info from jmaterenvironsci.com
Blood Sugar Stabilizer from Healthline
Weight Loss details from Ideal Bite
At-Home Workout Support available from Beach Body
Read more about the healing properties of cinnamon  on NDTV Food
Ulcers, Gastritis, and Gut Health info from The Superfoods
DIY Natural Deodorizer via Clean My Space
Cinnamon Candle tutorial from Martha Stewart
Craft and Decor Supplies Sold By Michael's
Cinnamon Coffee Sugar Scrub found on My Mommy World
3 Cinnamon Hair Treatments via Alluring Soul