When it's time to update your home, don't forget your beloved fur-baby! Here are some easy (and cheap!) DIY dog houses that you can make using purchased plans, pallets, cardboard, and more. Most of these DIY dog houses can be used outdoors and even through the winter! You will love these DIY dog house ideas!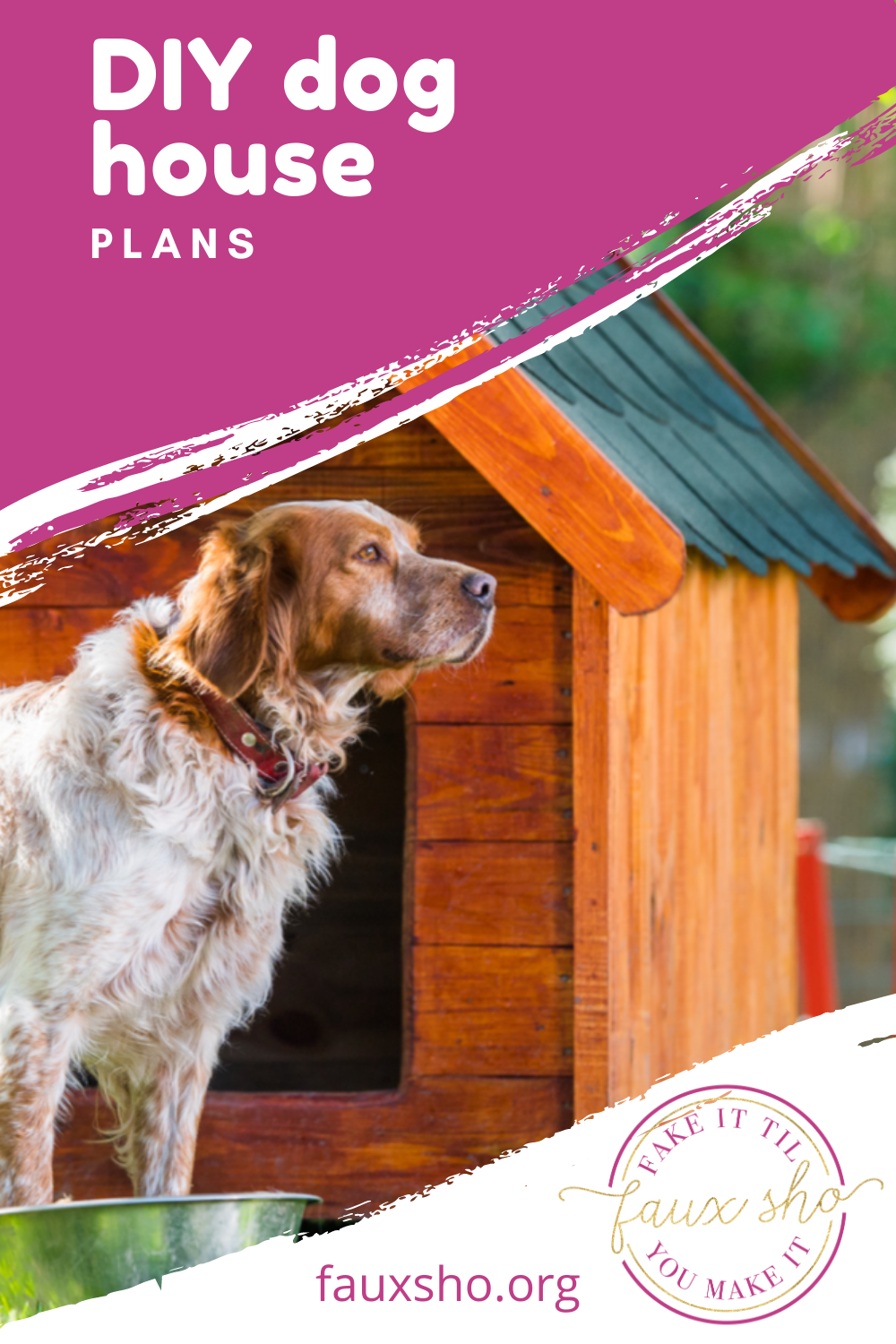 DIY Dog House: Outdoor Cabin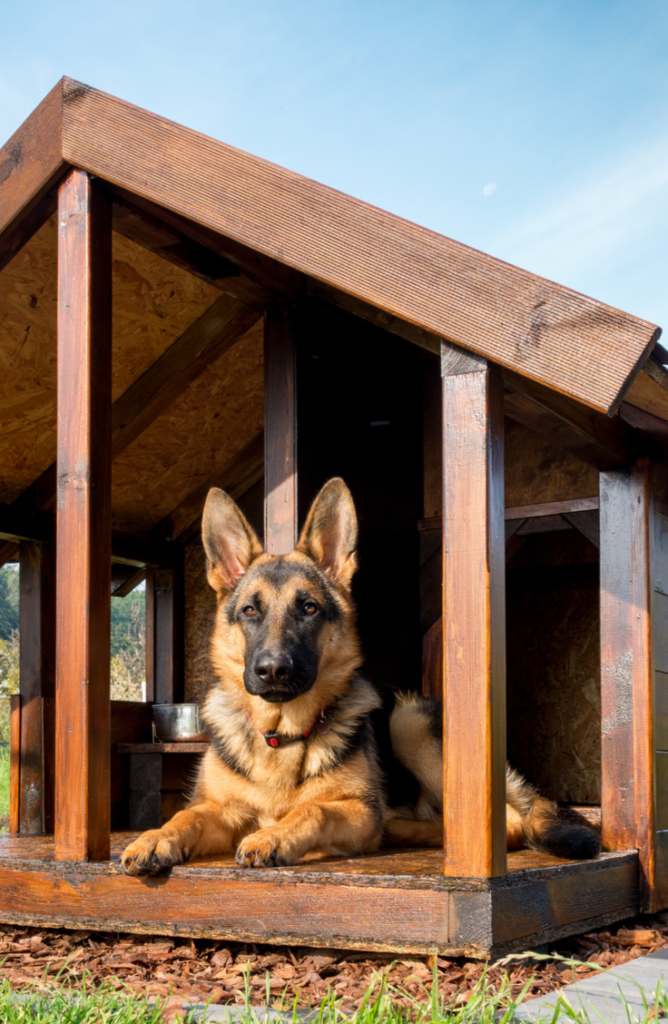 This DIY Dog House might take a little more time and knowledge, but the end result is a beautiful and spacious dog house that is hardy for the outdoors and will even withstand winter's cold weather. You can purchase the plans from this etsy shop, and as a bonus, the shop owner is even available to help out if you get stuck!
DIY Dog House: Pallet Palace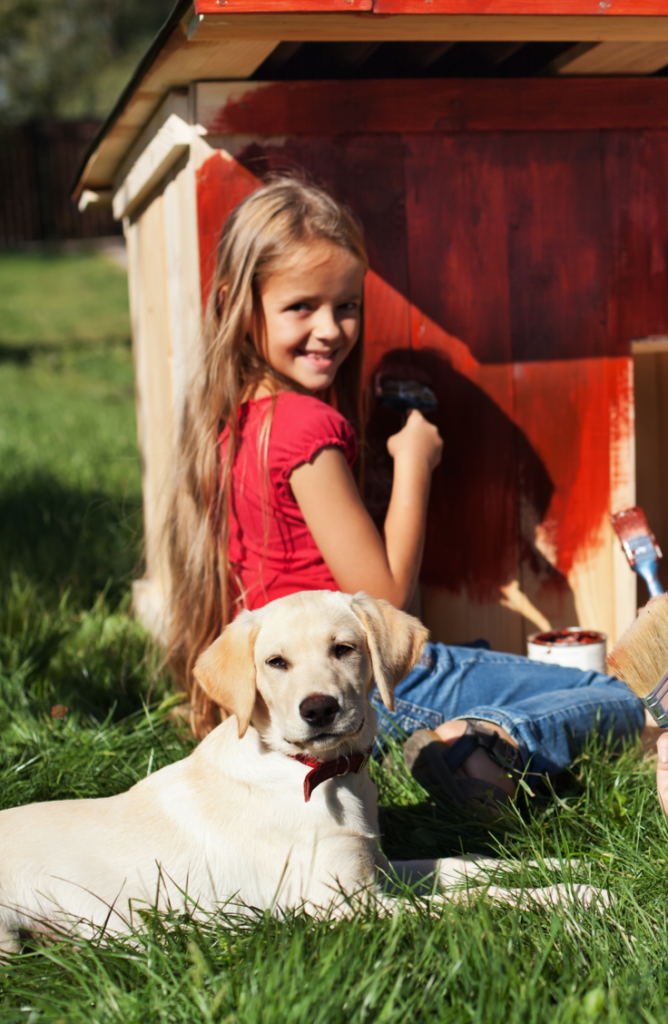 Make this sturdy dog fort using basic wood pallets. The great part is that you could get the pallets for free by asking any of your local hardware stores if they have extra pallets they want to get rid of. Then follow the DIY, give it a good coat of paint, and you're in business! Add a personalized name plate to the front so that Fido knows the palace is his.
DIY Dog House: Classic Snoopy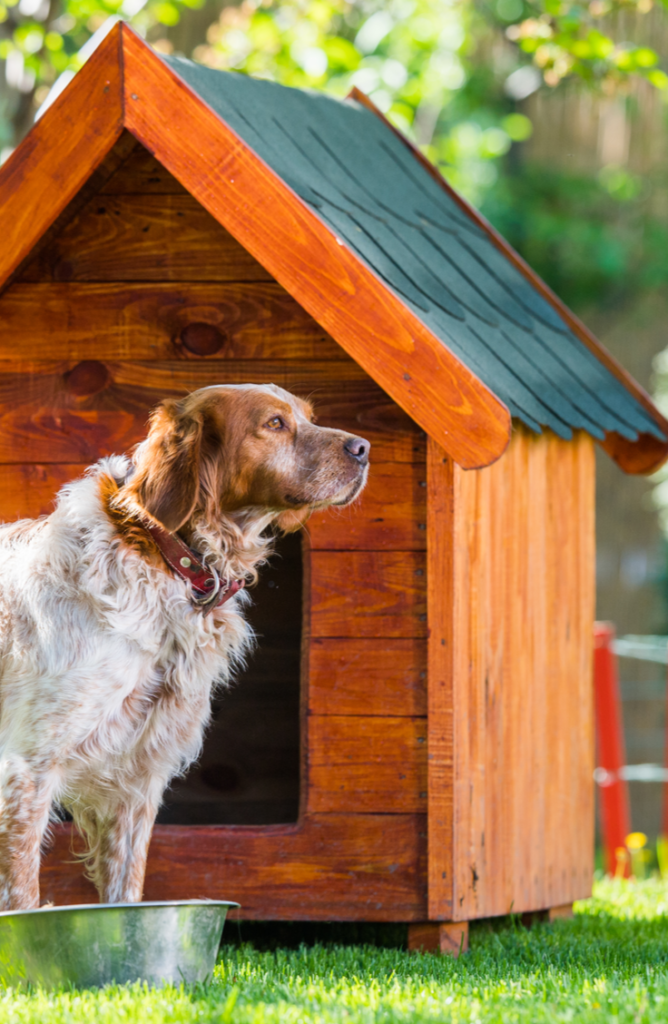 Sometimes the classics are still the best way to go. I'd say that's the case with this classic but cute Snoopy-styled dog house. Don't be surprised if you start noticing pilot caps, typewriters, and little yellow birds hanging around ;). This house is easy, cheap, and would do well outdoors or indoors!
DIY Dog House: Chic Indoor Kennel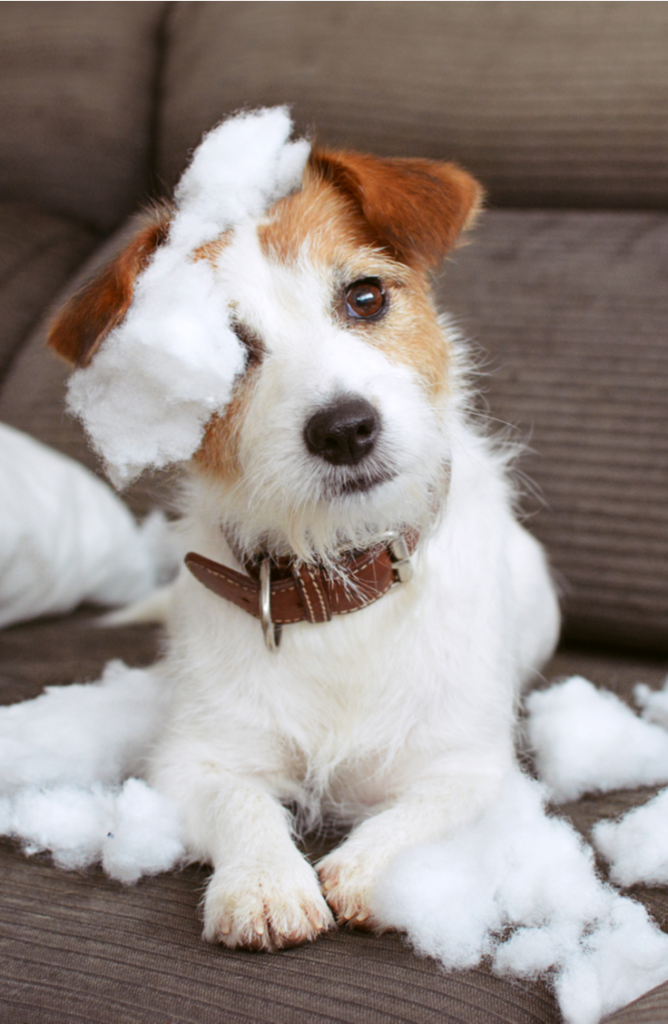 When it comes to keeping your home happy and in one piece, kennel-training your pup is a must. Giving them a safe place they can retreat to when they are scared or ready for a break is a great way to avoid bad behavior and help them learn to stay calm. But who wants to have a giant kennel in the middle of their living room? Luckily, with this chic indoor dog house plan, you can create something that's stylish and functional. Plus, it'll save your furniture from being eaten while you're away!
DIY Dog House: Cardboard Creations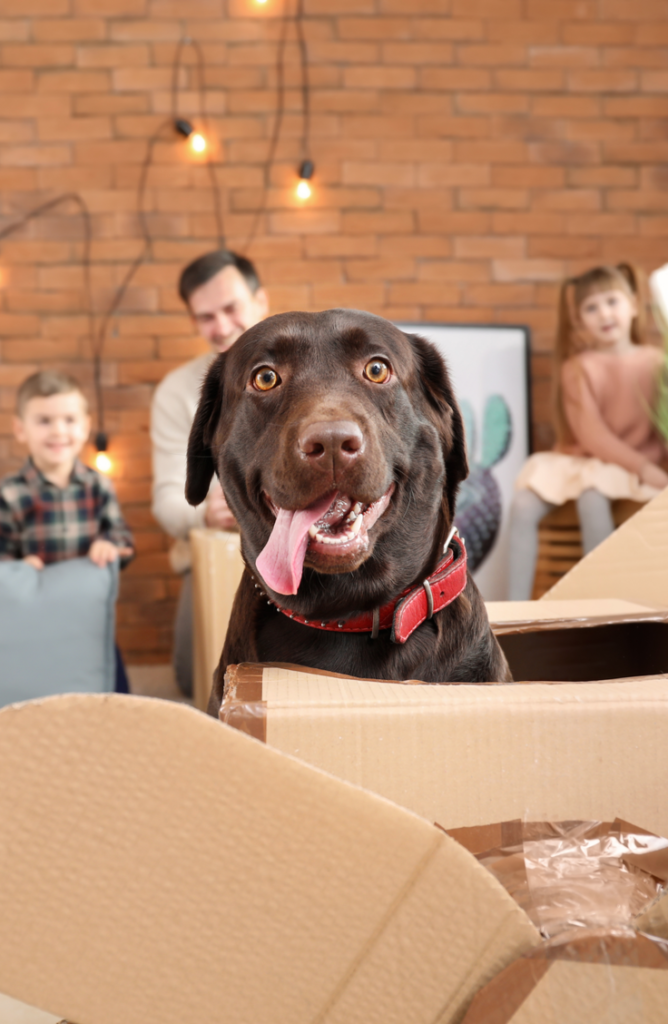 Don't underestimate cardboard when it comes to crafting! This DIY dog house is cheap, easy, and edible if your dog decides to chew. The other great thing about making your dog house out of cardboard is that you can customize it to your puppy's size and interests. Add in windows, doors, tunnels, and more! Just save all those boxes that show up at your door, then grab a pair of scissors, some packing tape, and let your imagination run wild.
Hopefully these ideas help you create the perfect home for your fur-baby! You can even incorporate it as a space to hide your spare house key!