Don't throw that old dresser away just yet! From shelving units to night stands and storage, here are some awesome DIY ideas to upcycle those dresser drawers into something awesome. Keep reading to see how to repurpose dresser drawers!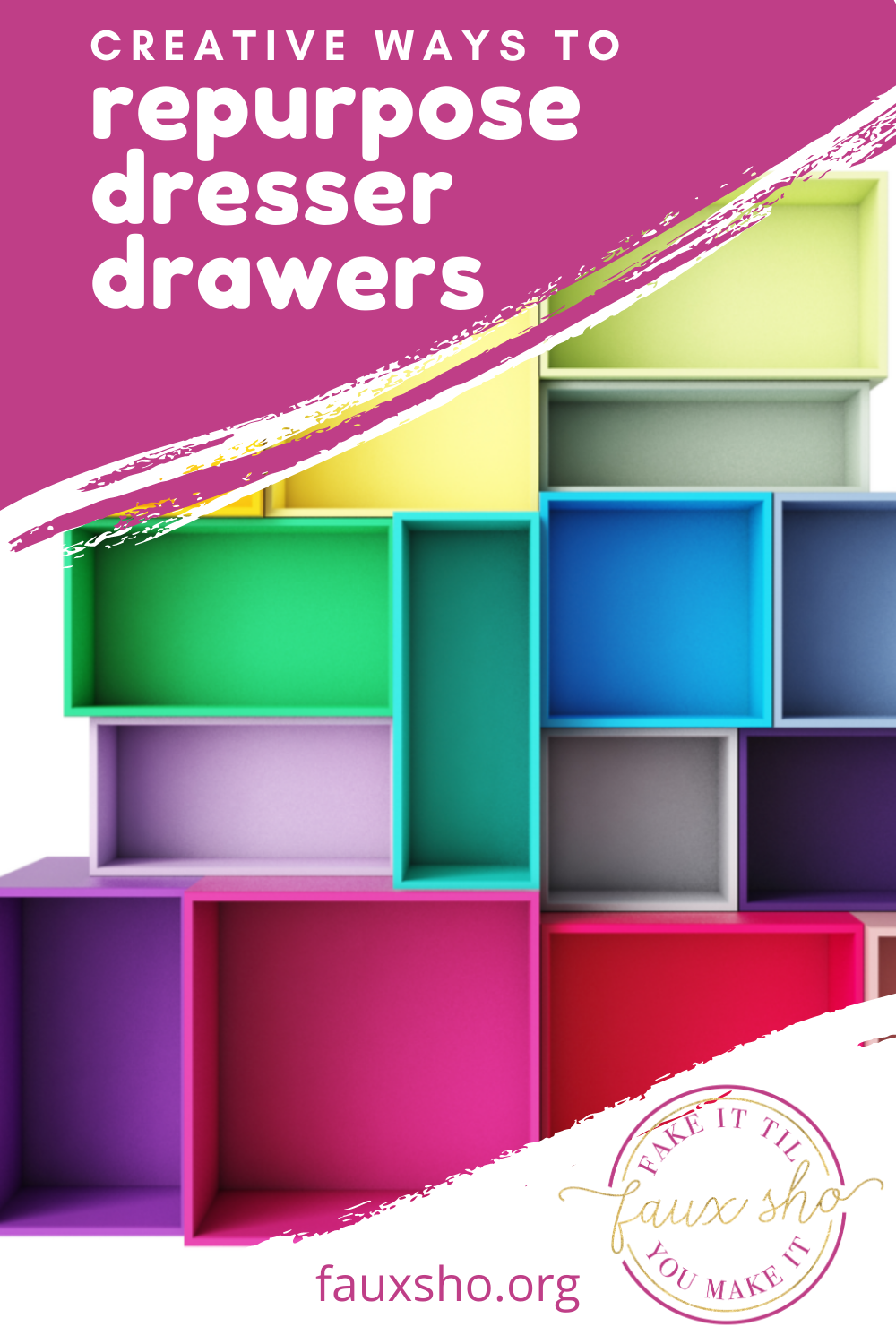 Repurpose Dresser Drawers Idea 01: Storage Box
Upcycle a dresser drawer by adding legs like these to the bottom. Then repaint the wood a contrasting color and you've got a darling storage box that looks great at the end of a bed! For more home storage ideas, look here!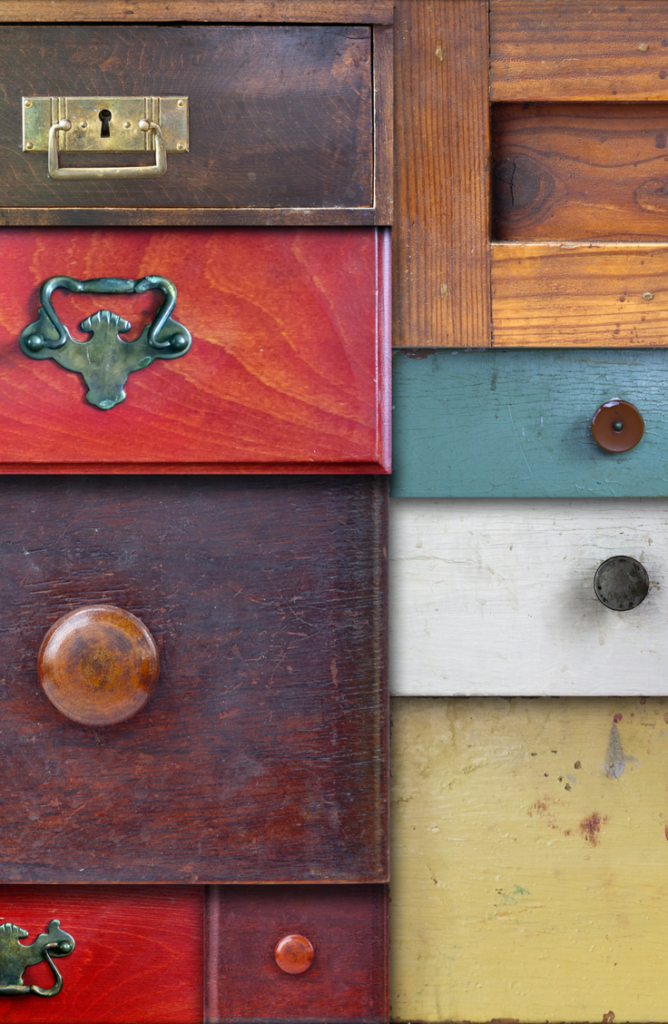 Repurpose Dresser Drawers Idea 02: Ottoman
Take the storage box one step further and add a removable cushion to make a storage ottoman. Now you've got a great storage space for spare blankets, games, or even shoes! This DIY requires some basic knowledge of upholstery, but it's not too difficult. Start by having a piece of MDF board cut to the exact size of your drawer. Then get some upholstery foam in the density of your choice and cut it to match. Use a little glue to adhere the foam to the MDF board.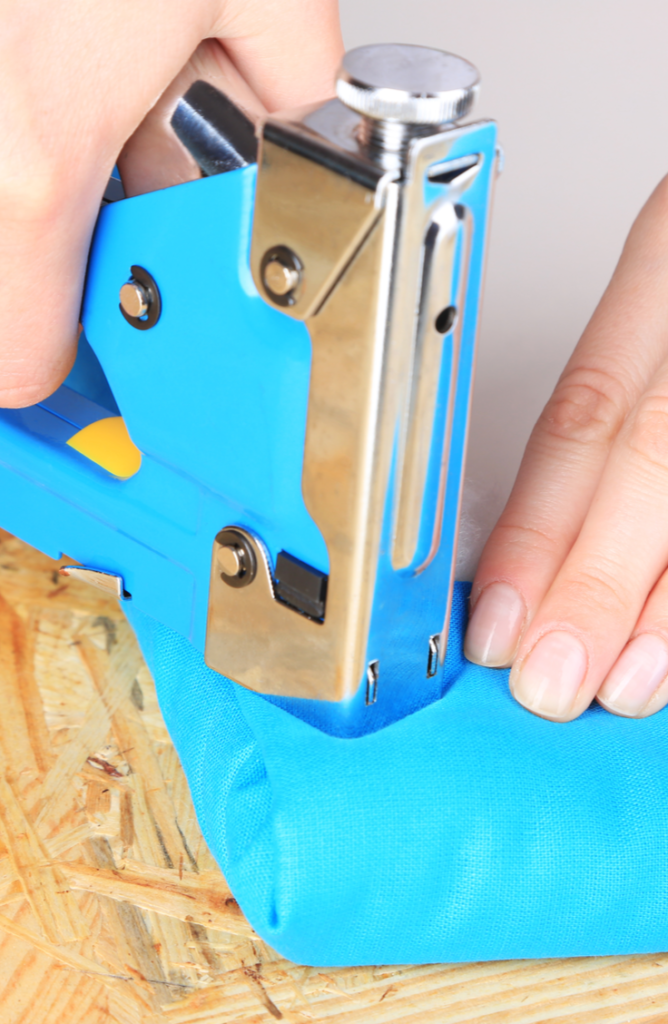 Next, stretch fabric of your choice over the foam and around the backside of the board. Then use your staple gun to secure the fabric. You can add a second piece of fabric in the middle to cover the raw edges if you'd like. Last, you can cut and place some small boards on the bottom of your cushion so that the cushion doesn't wobble off the drawer. Then ta-da! You've got a beautiful and unique storage ottoman.
Repurpose Dresser Drawers Idea 03: Under-Bed Drawers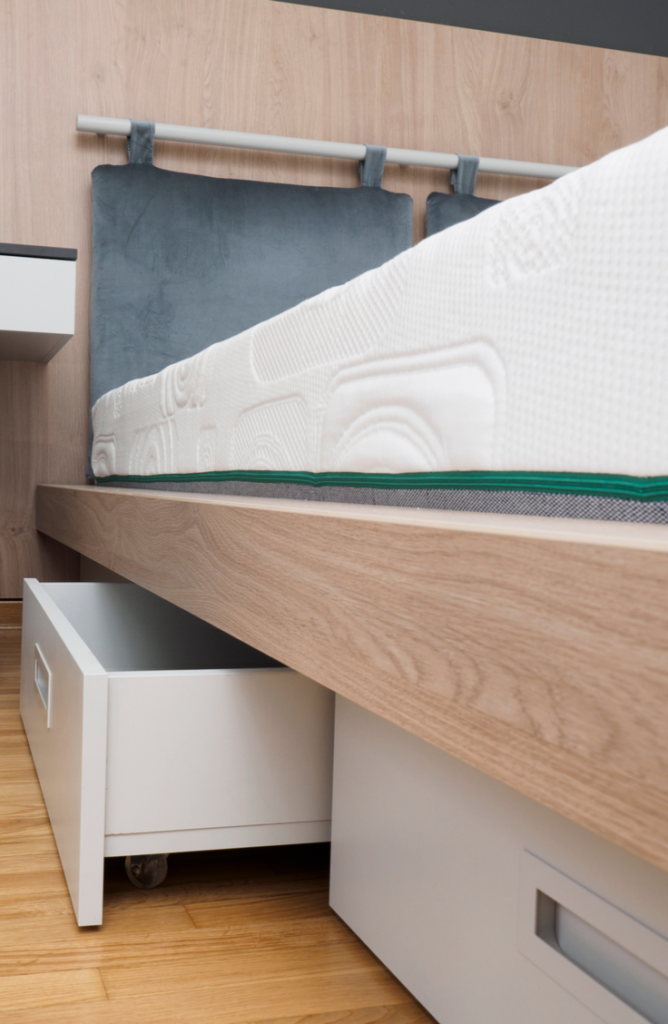 This is a great way to use that extra space under your bed, and keep things organized! Not only does it provide storage, this DIY is pretty darn easy. Paint the drawers whatever color matches your room, screw on some caster wheels and add some beautiful drawer pulls (we LOVE these brass ones!) and you're done! This is one "how to" that is really a must do.
Repurpose Dresser Drawers Idea 04: Wood Trough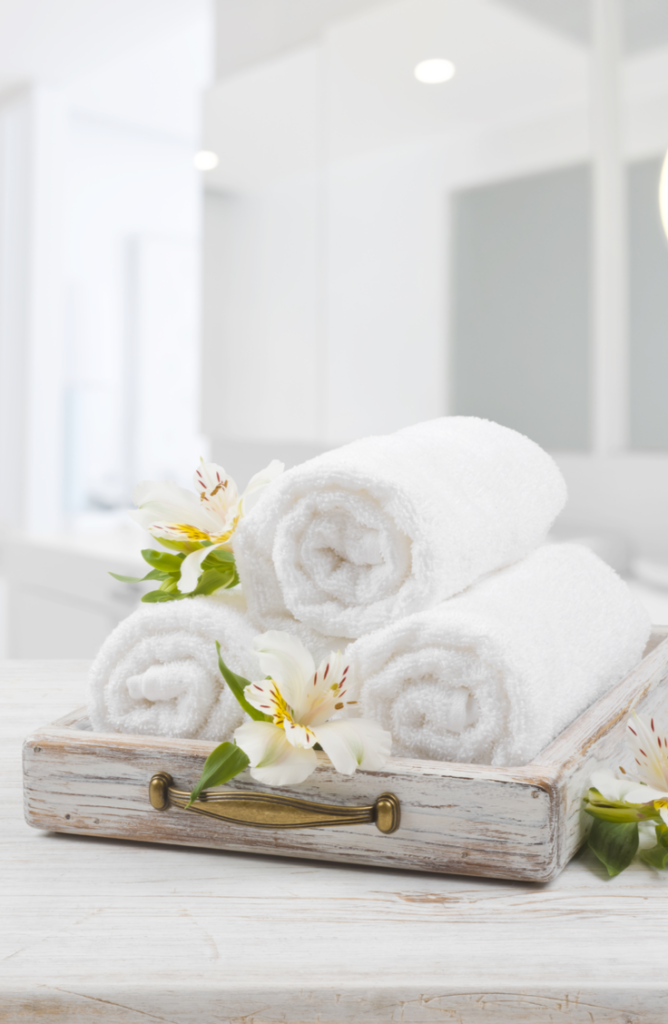 Whether you're planning an event or just want an elegant display, this repurposed wood trough is très chic! I always like finding creative excuses for using fun knobs and pulls!
Repurpose Dresser Drawers Idea 05: Jewelry Box
Jewelry boxes are always nice to have to keep your bling organized, but it seems like they're always too small. Repurpose an old drawer into festive wall shelving units and you won't have to worry about running out of storage space again.
Repurpose Dresser Drawers Idea 06: Craft Station
Shut the front door dresser drawer! This repurposed dresser drawer idea could not be more fantastic as a craft station! Start by painting your drawer with a heavy coat of paint. Then drill holes on the sides so that you can thread some dowels across. These dowels are a great places to put ribbon, tape, anything that comes on a roll! Glue some cork board to the sides, then hang your shelf on the wall and be prepared to be amazed.
Repurpose Dresser Drawers Idea 07: Garden Tower
Start by giving your drawers some heavy coats of a waterproofing stain or paint. Then drill a few holes in the bottom of each drawer to allow for water to drain through. Next, stack the drawers according to your preferences and secure together. Then all you have to do is fill the open space first with some small gravel or pebbles, then potting soil, and last your favorite plants!
Repurpose Dresser Drawers Idea 08: Shelves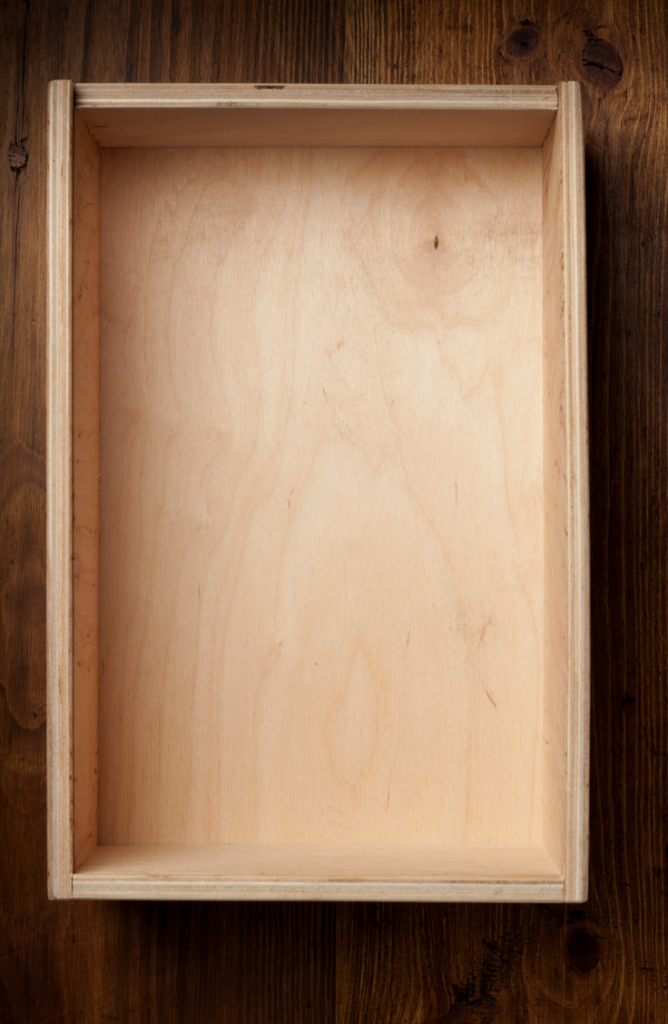 Add some character and storage to your bathroom or bedroom wall with a drawer shelf. Simply remove the drawer knobs and add some space dividers by gluing in some shims. Chalk paint would be perfect for the project!
Repurpose Dresser Drawers Idea 09: Night Stands
Why not use those old drawers to create unique night stands? Add some festive feet and play with the orientation to create a nightstand that meets your needs and fits in your space.
Repurpose Dresser Drawers Idea 10: Bookshelves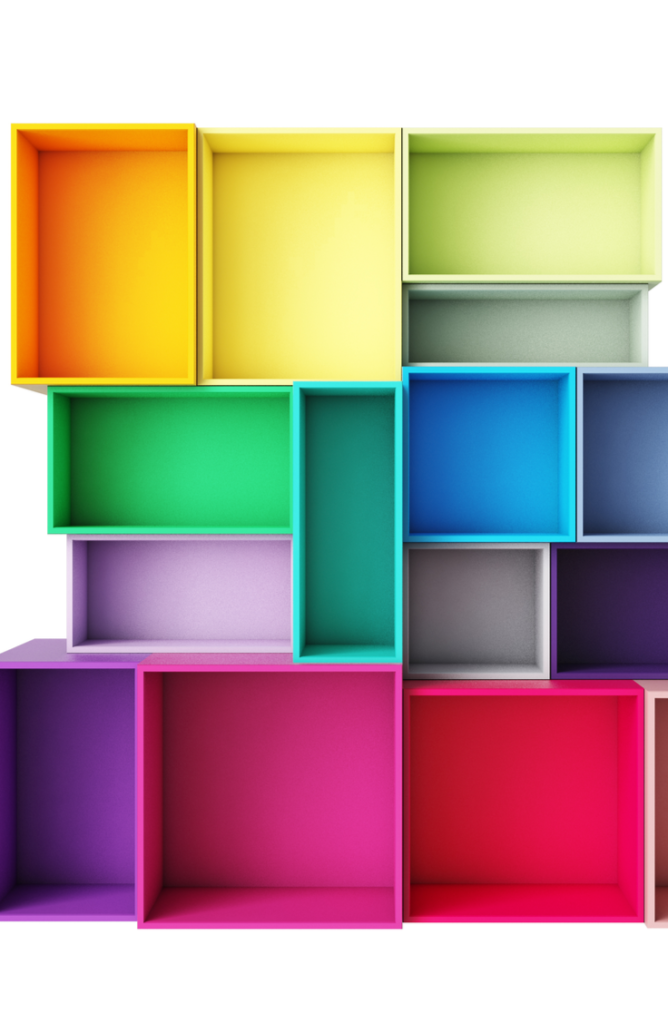 Yes I'm a little biased, but every home needs bookshelves! This is a great DIY to upcycle as many drawers as you can find. We love the idea of painting each drawer a different color and then stacking them creatively. Just make sure to secure the drawers together so they don't fall down!