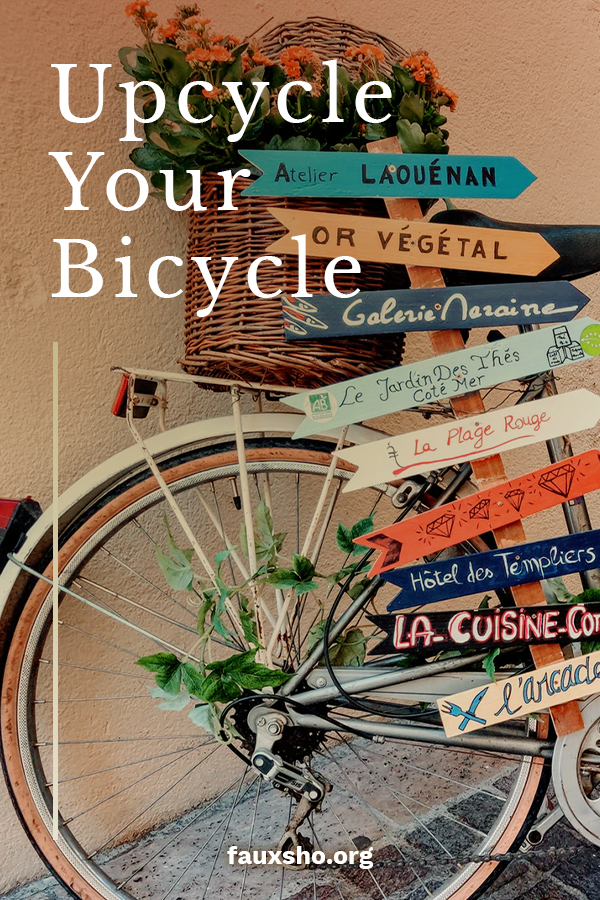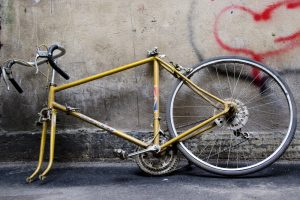 Don't toss out that old bicycle–upcycle it instead!
Are you one of the many who seem to have at least one old bicycle stored away? That one that you never ride anymore? If you're not going to ride it you should keep reading, because there are some pretty cool things you can do with an old bicycle–or at least some of its parts. Even if you don't happen to have an old bicycle on hand, they aren't hard to find. You'll want to visit your local thrift shop or a garage sale once you see these fun upcycle ideas.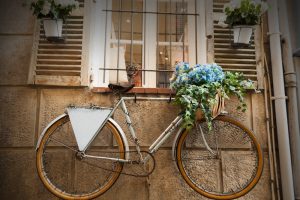 How about an old bicycle window box? I think this upcycle idea is beautifully clever! It certainly adds some fun curb appeal to the outside of this residence. And how simple would this be to accomplish! It looks like the hardest part would be installing the hooks to hang the bike centered on the window. Use a laser level and you could be done with this project in minutes!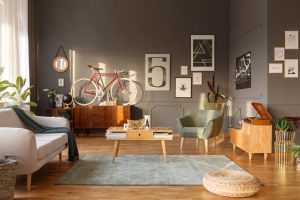 This is not a new idea, but it shows you how great an old bicycle can be when converted to an interesting piece of wall art. I've seen bicycles painted entirely white, or entirely black, but I really like this red & white combination. It's perfect for this eclectic space! This is a really fun way to upcycle your old bicycle.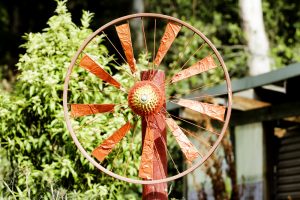 The wheels of an old bicycle can be made into many fun projects, such as this garden windmill.
I love this wreath made from a bicycle wheel! It's beautiful, and so creative. The bicycle wheel acts as the wreath frame. Leave as much of the wheel showing as you like, or cover it up a little more–the beauty of it is you can do whatever you like!
Thanks for checking out today's upcycle your bicycle ideas. Have fun with it!