These Are A Few Of My Favorite Christmas Things
Merry Christmas! There is so much to love about the season. How do you decide what you love enough to include in your décor and celebrations? Today I'm going to show you a few of my favorite Christmas things. Maybe you'll be inspired to make them your favorite, too!
Poinsettia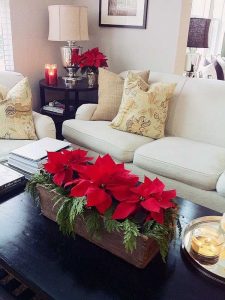 One of my favorite Christmas things is the poinsettia plant. There's just nothing else like those fabulous red leaves. Poinsettia has a long and interesting history. Did you know that it is native to South America? The color was extracted from the leaves to make beautiful textiles. The white sap of the plant is known as laytex. Joel Roberts Poinsett, the first U.S. Ambassador to Mexico, fell in love with the plant. It's from him the plant got its name, and he's the reason we enjoy it all over today!
Going UP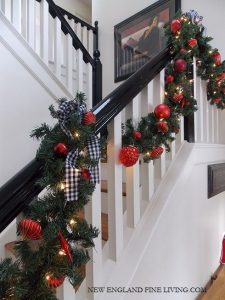 Another of my favorite Christmas things is a banister decked out in garland. It's just so pretty and festive! While we're enjoying a little history lesson, I'll tell you that Christmas garland originated in Europe, where they were first used to decorate Christmas trees.
Nutcracker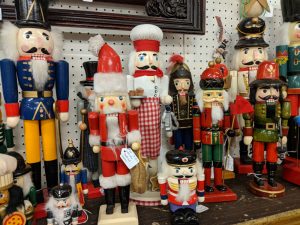 My very favorite Christmas thing is the nutcracker! I collect them, and every year it is so fun to try to find a new and original one. They were first produced and given in Germany. German folklore states they are given to bring good luck to a family and protect the home.
Hygge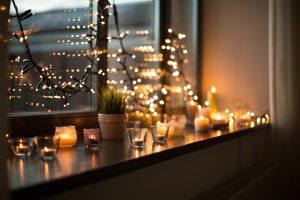 Ever heard the word hyyge? It is a Danish and Norwegian word, pronounced "hue-guh." It is used to denote that feeling of warmth and coziness that we want in our homes during the Christmas season. There's no better way to bring hyyge into your surroundings than to light a bunch of candles, turn the lights down low, and heat some hot cocoa. Thus candles are one of my favorite Christmas things!
Christmas Books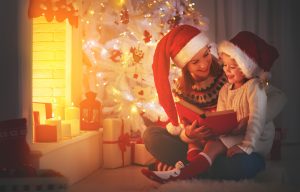 It wouldn't be Christmas without reading some classic Christmas stories with the children or grandchildren. Cuddling up with a copy of 'Twas The Night Before Christmas on Christmas Eve is another favorite of mine.
Brown Paper Packages

"Brown paper packages tied up with string," isn't just a song lyric. It's a charming and favorite way to wrap up those Christmas gifts you'll be giving away. And I love a cute handmade tag!
That's just a few of my favorite Christmas things. What are yours?
Here is another article about one of my favorite things https://fauxsho.org/10-dramatic-poinsettia-crafts/. Hard to go wrong with poinsettias.