Are you into camping? I love it! How about bushcraft? If you're unsure what it is, know that bushcraft is the art of wilderness survival. Bushcraft camping basically takes regular camping up a notch. Bushcraft camping is also the best way to learn and brush up on your wilderness survival skills. You never know when you might need them, especially if you enjoy spending a lot of time in the wilderness. Let's talk about bushcraft camping survival kit ideas so you can set up a survival kit that is ready for anything!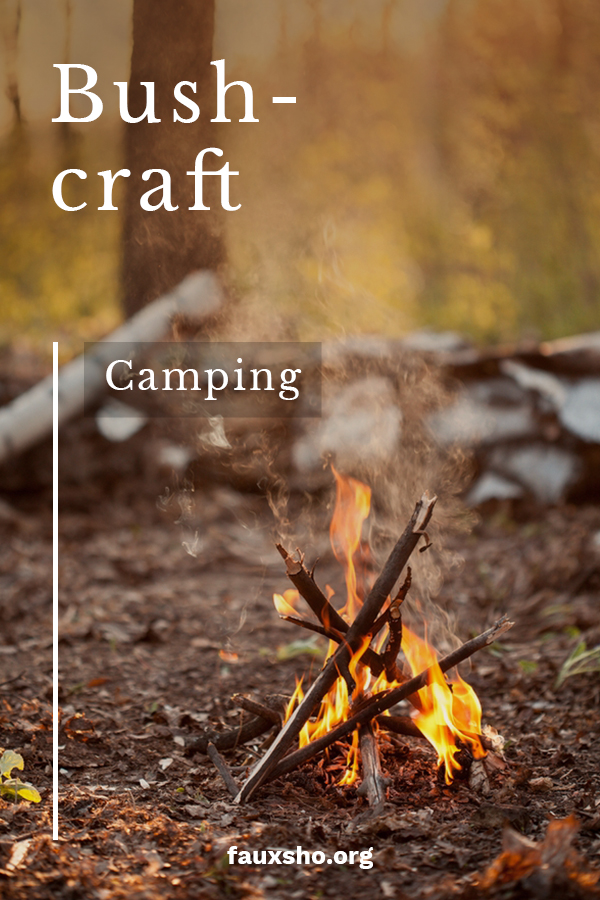 Bushcraft Basics
Bushcraft is using the resources that exist in nature to survive in the wilderness. If you gain the skills necessary for bushcraft survival, it means you know how to use plants, animals and other resources found in your surrounding environment to help you survive. You only need some basic tools to help you do it. Bushcraft skills include things like:
Knowing where to find food
Hunting and trapping wild game
Finding a water source and making it safe to drink
Building yourself a shelter for protection
Knowing how to build a fire with what's available in nature
Bushcraft Camping
Camping is a great time to practice and learn those bushcrafting skills you need. You may need to brush up on starting a fire from scratch, tying knots, finding safe plants to eat, or carving simple tools from wood you forage.
Bushcraft Survival Kit Ideas
Knife
The most common bushcraft tool is a knife, and not just a pocket knife. We're talking a sturdy knife with a fixed blade that is going to help you perform a lot of varied wilderness jobs. You need a bushcraft knife that is perfect for tasks such as these:
Skinning wild game
Preparing food
Wood carving
Making a variety of things such as snares, traps, and shelter
Hatchet
The hatchet in your bushcraft camping survival kit is there to do the jobs that your knife can't do. A good hatchet helps you chop wood, split logs, butcher larger size game, and cut down small trees.
Saw
If your bushcraft skills include cutting lots of wood, a saw is a tool you could include in your survival kit.
Backpack
You'll need a sturdy outdoor pack to carry all your survival tools in. As you look for the perfect backpack, check it for comfort level since you'll carry it on your back a lot–especially if you enjoy backpacking into your camping sites. A good survival kit backpack also needs to be waterproof. For easy organization of all your tools, invest in one with lots of handy compartments for storage of your gear.
If bushcraft camping sounds a little too primitive for you, that's okay. It's not for everyone. Vanping might be your thing!