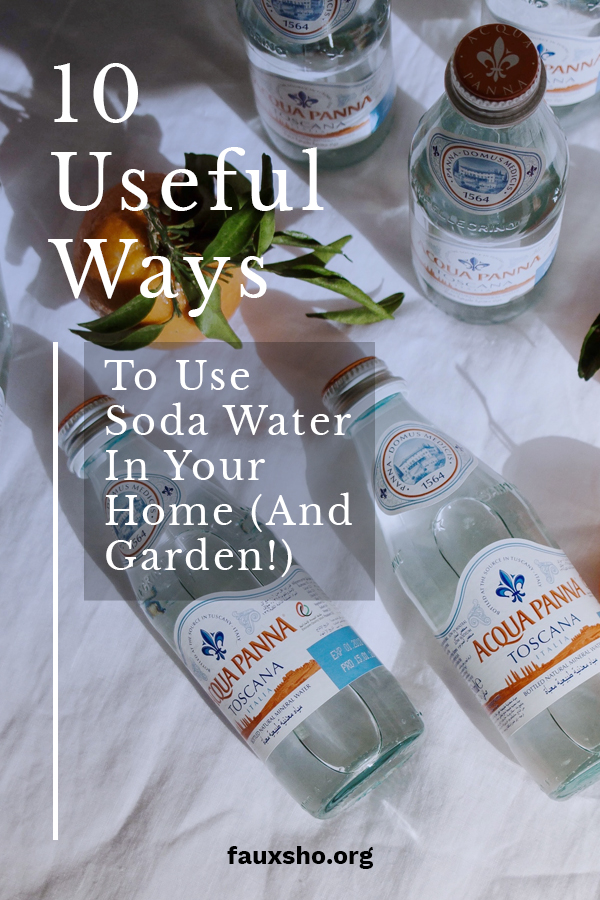 Soda is popular choice for many people over, but did you know it can be used for SO much more than as a drink alone?  Here are 10 useful ways to use soda water in your home (and garden!!)
Tea Stain Removal
For those of us who love a good cup of tea, here's a great way to combat annoying tea mug stains.  Simply pour some soda water into the mug and let it sit for about 30 minutes before scrubbing with a sponge.
Fluffy Pancakes
Feeling flat?  Your pancakes I mean!  Substitute some milk for baking soda and you'll have fluffy, golden deliciousness before you know it.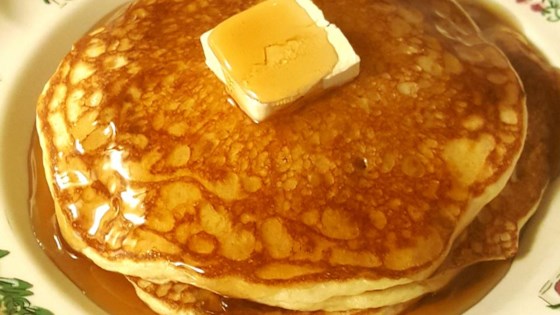 Window Cleaner
Remove bugs, dirt, and rain marks from your windows with a spray of soda water.  Toothpaste splashes and grime won't stand a chance either on bathroom mirrors.  Spray and wipe!  Label your cleaning bottles (and other pantry containers too) with custom labels from Mabel's Labels.  They're microwaveable and dishwasher safe!
Plant Food
Make your own "Miracle Grow" plant food for a fraction of the cost using baking soda or clear soda water.  Either way you'll be giving your plants much loved nutrients that include sodium chloride, potassium sulphate and disodium phosphate.  Get your garden started on the right foot (before needing to use nutrient-infused soda) by buying your plants and veggies from Direct Gardening.
Laundry
Not only does soda water remove tea stains from mugs, but it's also an excellent stain remover and cleaner for clothes as well.  Just add 1/2 Cup of baking soda to your load of laundry with your normal detergent and away you go!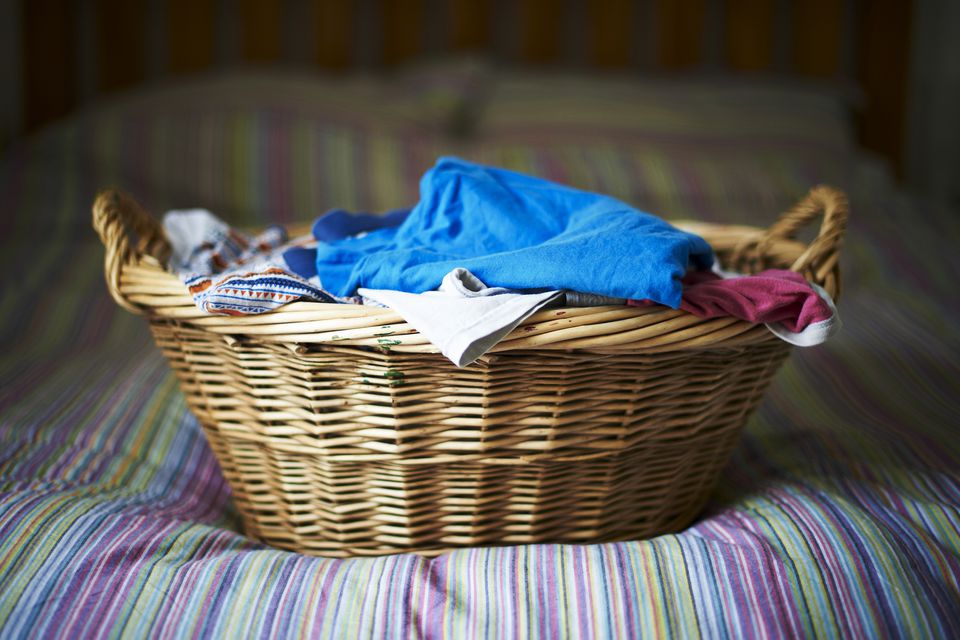 Tummy Ache
If indigestion, heartburn, or a tummy ache are giving you problems, whip up a baking soda tonic to remedy your woes.  To neutralize acid, ease digestion, and release unwanted gas, just mix warm water with 1-2 teaspoons with baking soda.
Tasty Fruit Drinks
Want a much healthier alternative to diet sodas with all their artificial sweeteners and colors?  Try infusing plain soda water with your favorite fruits and a hint of mint.  It's soda-licious!
Jewelry Cleaner
Make your jewelry sparkle the way it was made to!  Cleaning it in a baking soda-based solution will loosen and remove the grime the otherwise dulls your jewelry down.  Shine on!
Frizz-Ease
Ease away your frizz with a baking soda hair rinse.  The low Ph levels in baking soda will work to soften hair, leaving it smoother and healthier than before.
Heavenly Eggs
Match your fluffy pancakes with equally fluffy scrambled eggs.  While you use baking soda to plump up your pancakes, you'll use soda water to give your eggs a melt-in-your-mouth, heavenly goodness.
Learn more about these baking soda hacks and recipes from:
Tea Stain Remover shared by Nature's Nurture Blog
Baking Soda Pancake recipe found on All Recipes
Window Cleaner DIY from The Coastie Life
Custom Labels For Your Everyday Needs from Mabel's Labels
DIY "Miracle Grow" plant food via Chemistry Cachet
Direct Gardening:  Largest Distributors of Online Plants and Vegetables
Baking Soda Laundry Hack found on The Spruce
Upset Tummy Cure from Home Remedies For Life
Fruit Drink recipes shared by SOFAB Food
Jewelry Cleaner found on Listotic.com
Baking Soda Hair Treatment via Mind Body Green
Fluffy Eggs recipe on The Kitchn