Love farmhouse style craze? Give your home a boost of extra farmhouse curb appeal with surprisingly easy farmhouse window flower boxes DIY projects. There's no mistaking the charm that window boxes add to your home. With these easy projects, you too can build your own farmhouse window flower boxes to dress up your home's exterior.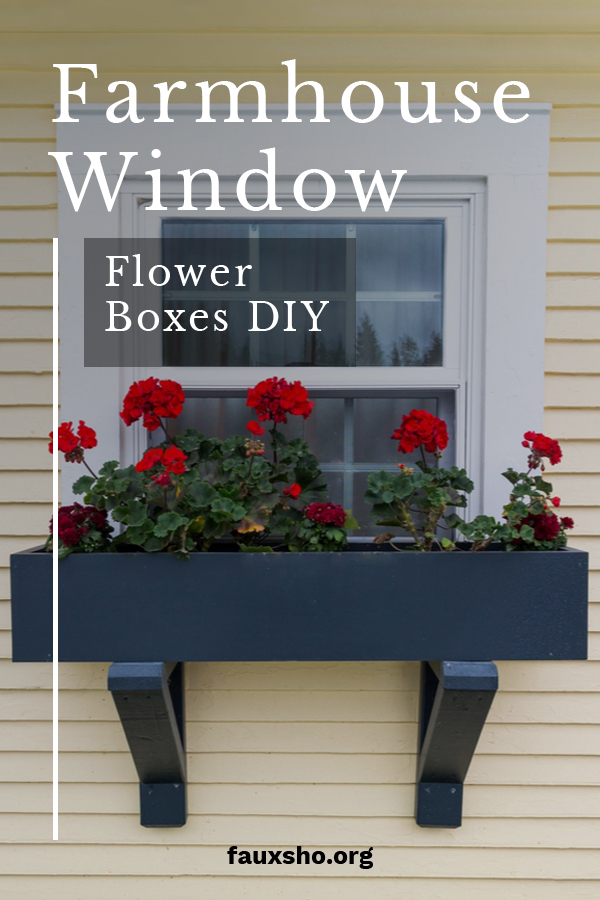 History Of Window Flower Boxes
Did you know that the ancient Romans were the first to use window boxes? They made them from clay, and filled their window boxes with plants and herbs needed for food and medicinal uses. Later on, window flower boxes became popular all over Europe, and were brought to the American continent by the first British colonists. Window flower boxes still maintain their appeal today.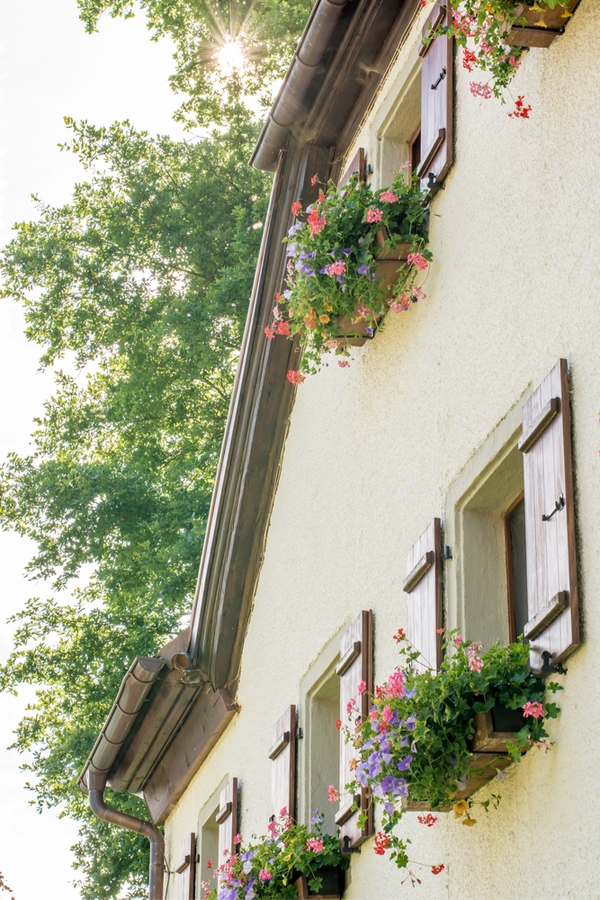 The Basics Of Easy Farmhouse Window Flower Boxes DIY
There are some basics to keep in mind before you build your own window flower boxes.
A window box that is not as wide as your window looks funny, and one that's too long doesn't look right either. It should definitely match the width of your window.
The window flower boxes you make need to be about 25% of the height of your window.
Window flower boxes need to be at least 8 inches deep to properly support a selection of plants and their root systems.
Be sure to drill holes in the bottom for proper drainage.
Window boxes need secure attachment to the house. L-shaped brackets are the simplest type of secure installation.
Farmhouse Window Flower Boxes DIY Ideas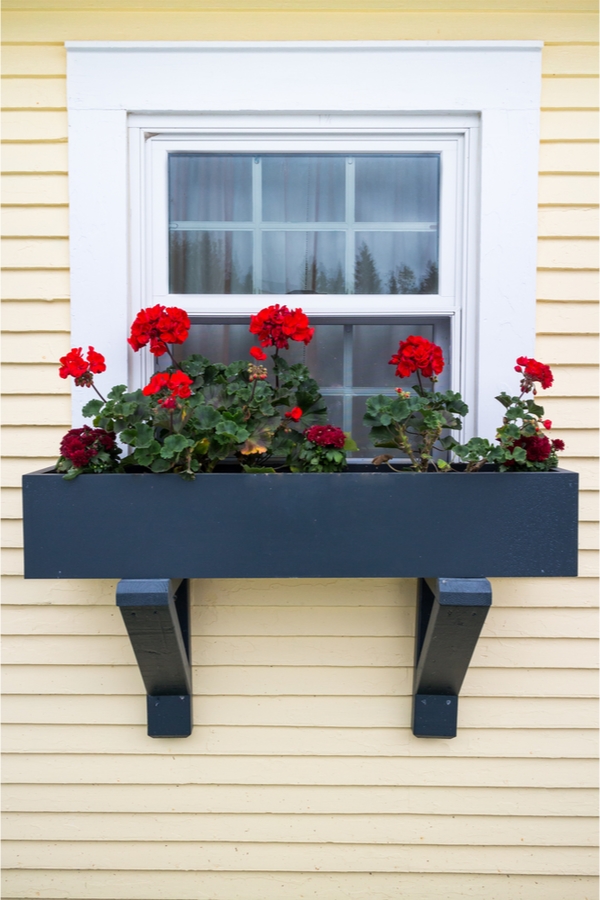 Your DIY window flower boxes can be painted or stained however you wish. We love the look of a dark window box with hefty support brackets against the pale yellow siding of this house. But an equally appealing look could be made by painting the window box white.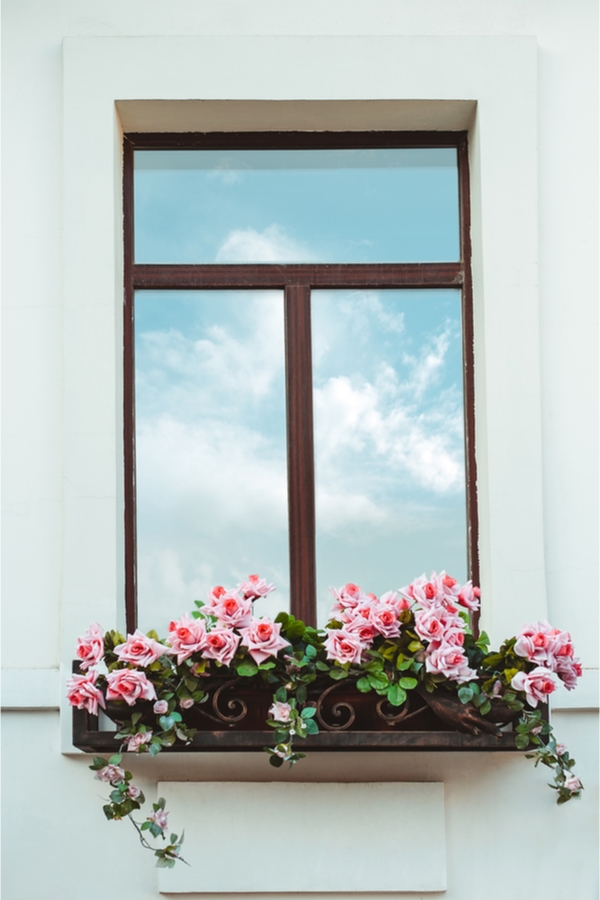 For a different window flower box look, add decorative metal scrolls to the sides. This one blends perfectly with the trim on this tall window, without overpowering it.
Another option for farmhouse window flower boxes DIY projects is to make them coordinate with window shutters. Love the old world European look of these window boxes and shutters against the white stucco of this farmhouse.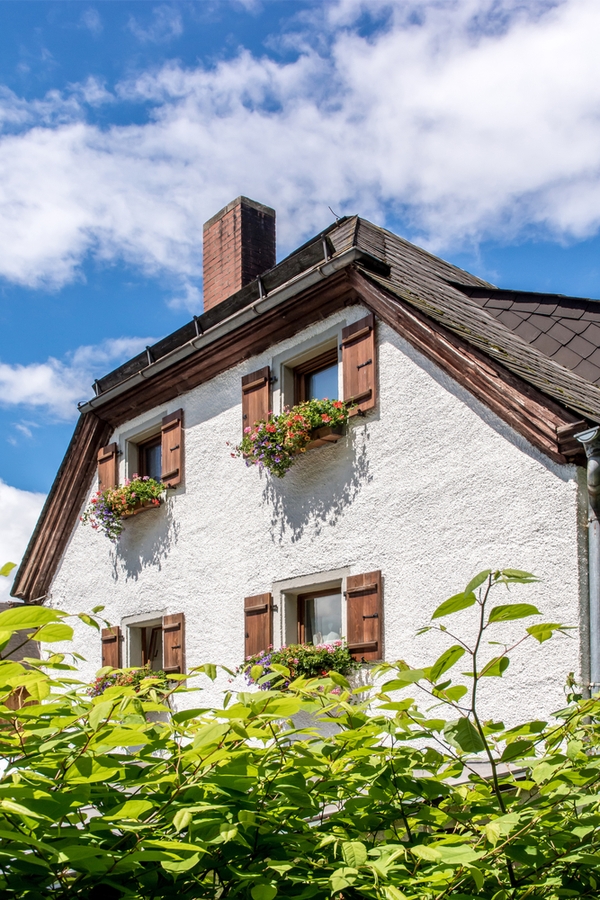 Looking for more DIY projects to boost your curb appeal? Check out 10 cheap outdoor DIY projects anyone can tackle.