A super easy way to add a bit of new life to a room is to change up your lampshades.  But buying a new one can sure make you feel like your wallet's been left in the dark!  No need to drop a lot of money with a little research, resources, and DIY illumination!  Check out this collection of bright ideas. Here's how to make your own lampshades!
Fabric Covered
There's one room in my house in particular that is a little tricky to decorate.  It has an accent wall with some bold colors that tends to wash out other decor.  For rooms like this, finding the perfect lampshade can be almost impossible without breaking the bank.  The solution?  Just make your own lampshade using store bought fabric.  Your smile will light up when you see how easy this DIY actually is!
Wallpaper Lined
Often overlooked, the inside of a lampshade holds a lot of decorating power as well!  It's amazing how much that negative space can either add to or detract from the feel of a room.  Learn how to use wallpaper to give your lampshade a more complete look here from The Nest.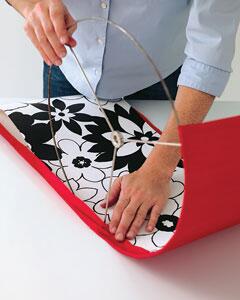 Embellished
Sometimes texture is the perfect way to add character to your home decor.  Cover an otherwise plain lampshade with folded ribbon to give an embellished floral design.  Simple appeal.  Simple to make.  Simply a must-do!  Learn how here.
Doily Shade
And you thought those ancient looking doilies at Grandma's house were just garbage.  Think again!  Quercus Design shares how to use doilies to create a truly unique lampshade for your just as unique style.  Your wallet will love this project as well!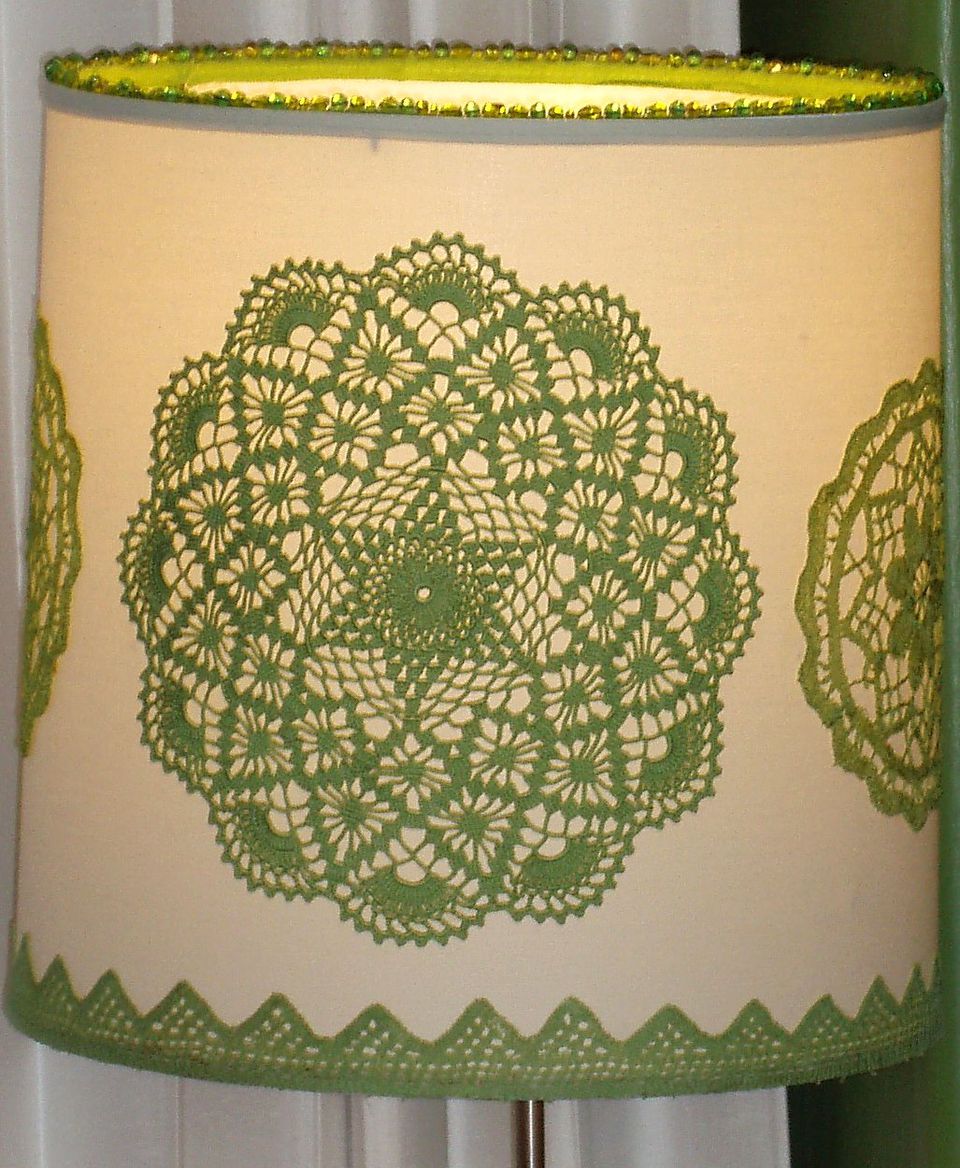 Stenciled
Martha Stewart shows how to use paper-backed book cloth and stencils to create your own personalized lampshade.  The options are pretty endless with this lampshade DIY.
Watercolor Fabric
I love this floral watercolor lampshade!  It would be such a highlight in one of the rooms in my house.  Have fun exploring watercolor fabrics for yourself and selecting one that would compliment your home.  Learn how to make this DIY project a reality here.  Check out Spoonflower to see my absolute favorite watercolor fabrics.
Silhouette Lampshade
Share a special message or expression with a charming silhouette lampshade.  Use thick black paper to cut out your message before using spray adhesive to stick it to the inside of a canvas or plain lampshade.  Chica and Jo give all the details here.
Leather Mosaic
How fresh and spunky is this leather mosaic lampshade?!  And it's just as easy to make as well.  You only need to decide on a mosaic pattern and cut the shapes out of dyed leather.  Glue them on a plain lampshade and let the light shine on.  Learn more here.
Fabric & Yarn
Here's another take on an embellished lampshade that I couldn't resist but to share.  Wrap colorful fabric into rosette shapes and then wind yarn around leaf-shaped cardboard to bring the floral design to life.  More details are given on Brit + Co.