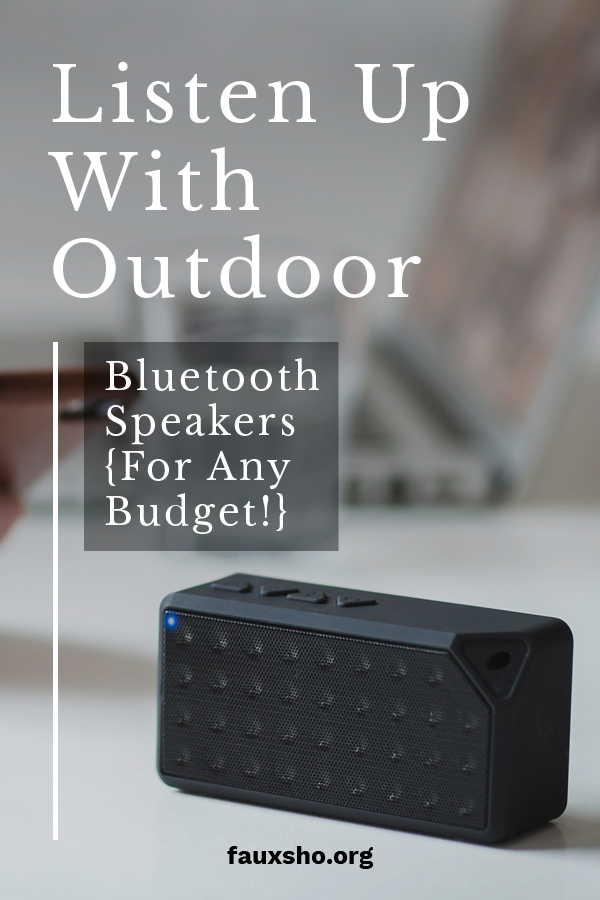 Summertime is the best time to make sure you're able to listen up to your favorite music while you enjoy all that outdoor living, whether you're at home or on-the-go. If you haven't invested in an outdoor Bluetooth speaker yet, now is the time. I know it can be overwhelming to choose one, so today's post will help you make sense of some of the options available at Amazon. And don't worry–I'm going to highlight some of the best for any budget!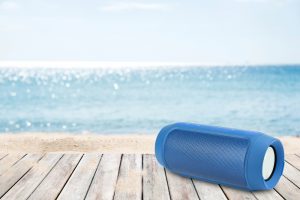 This first outdoor Bluetooth speaker is an Amazon's Choice selection because the price is great and the reviews are even greater. It is weatherproof and has an amazing 30 hours of playtime on one charge. I used it during an outdoor wedding and can attest to its ability to sound amazing, outdoors or in. If you want a budget-friendly little speaker that sounds like you spent a lot more, then the OontZ Angle 3 Plus should be a serious contender.
The Anker Soundcore speaker gets 24 hour playtime and boasts a 66-foot Bluetooth range! It will also perform as a speaker for your Samsung or iPhone smartphone. It is designed to be drop-proof and comes in three different colors.
For the real outdoor enthusiast, the Bohm XTRA IMPACT water-resistant outdoor Bluetooth speaker comes in Realtree camo. It has indoor and outdoor modes so that no matter where you are, you can get the most out of the sound.
There are those who swear by Bose because they definitely make a great product. If you're not afraid of the Bose price tag you'll be happy to know that Bose makes an outdoor speaker, the Soundlink, with 360-degree sound coverage. You'll get 16 hours of playtime, and can pair two speakers together for even more outdoor sound. Be party-ready with Bose!
If you'd like an outdoor Bluetooth speaker that has serious style, take a look at the Bongo wood portable Bluetooth speaker. It's crafted from natural bamboo! This speaker gives you enhanced bass sound with dual subwoofers. The price is under $50!