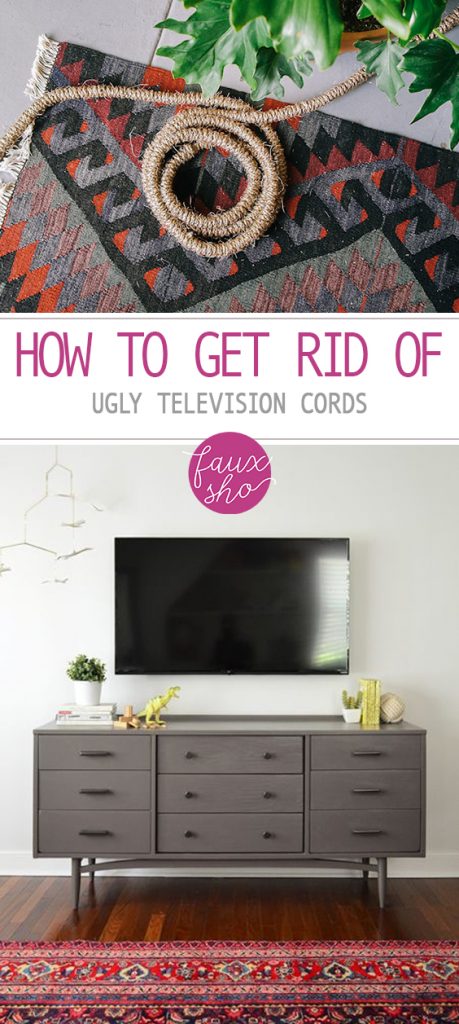 You put a lot of careful thought and time into designing your home.  You've scrimped and saved and you finally have everything just the way you want it.  All those cords and wires running over your entertainment center are especially nice.  Wait… what?!  I don't think so!  The last thing you want is for your home to look junky from all those cords.  But don't be discouraged.  There are solutions!  Here's how to get rid of ugly television cords.
Shower Rod Cover
Conceal that ugly bundle of cords inside a plastic shower rod cover.  You can even paint the rod cover to match your wall color for an even more camouflaged effect.  Get the DIY here.
In-Wall Cord System
The best way to keep your unsightly TV cords from running along your wall?  Run your cords behind the wall instead!  Young House Love shares how to install an in-wall cord system here.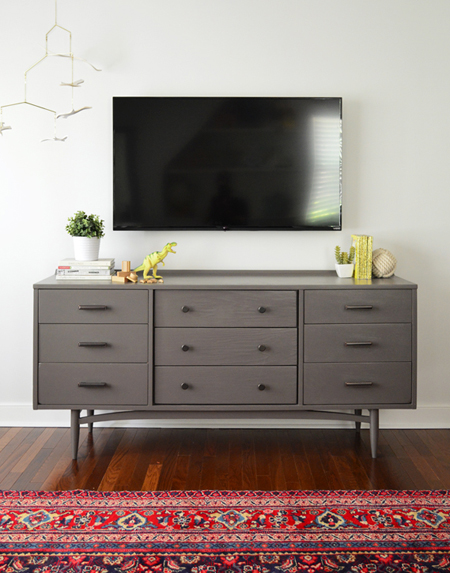 Basket Cord Storage
When drilling holes in the wall isn't an option, you can always keep things hidden inside a wicker basket instead.  It just looks like part of your normal decor!  Clean Mama shares the idea through this link.
Wall Mount Electrical Outlet
Get cords up off the ground with a wall mount electrical outlet.  Does the same job as those long multiple outlet sockets but without making an ugly cluttered mess on floor.  Source.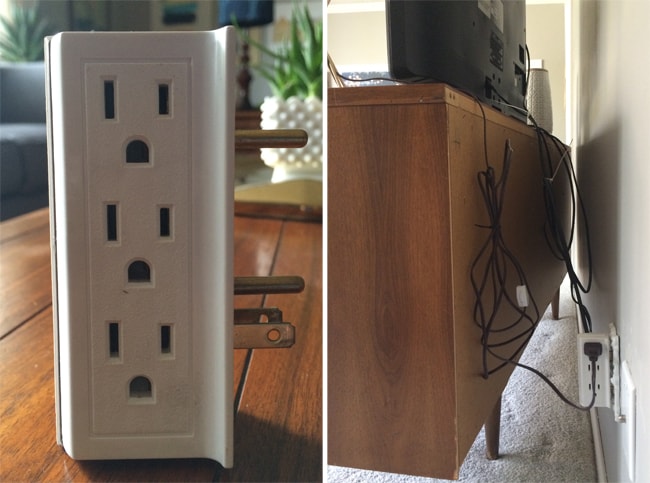 Bundled Up!
Another way to conceal electrical cords is to bundle and wrap.  Simply bundle the cords with plastic cable ties and wrap them with wall-matching fabric.  In My Own Style shares how to pull it off here.
Jute Wrap
If you just can't find a way to conceal your cords, make them work for you instead!  By wrapping cords in a material such as jute rope, they blend right in with your decor.  Find the idea here.