Did you know that healthy hair is as simple as a visit to your own pantry? It's true! The best healthy hair tips do not have to involve a pricey visit to a salon. You also don't have to purchase the most expensive hair products. Take a look at our homemade hair treatments. You probably have most, if not all, of what you need right inside your kitchen. Healthier hair is in your future!
Homemade Hair Treatments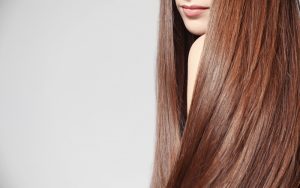 Get yourself some refillable containers to store your homemade hair products. You can purchase them in travel sizes and larger sizes. If you do travel, it's nice to have both on hand. No need to buy expensive products when you can make and store your own so quickly and easily!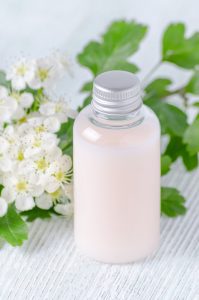 Dry Shampoo
You can make your own dry shampoo, so there's no need to buy the aerosol kind any longer. Here's an easy recipe that works: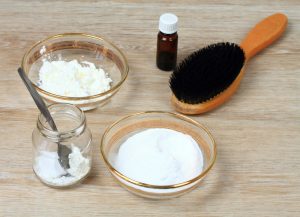 Mix equal parts cornstarch and arrowroot for blonde hair.
For brown hair, use cornstarch and cocoa powder.
If your hair is black, mix cornstarch and activated charcoal.
To any of these formulas, feel free to add a few drops of your favorite essential oil for scent.
To apply homemade dry shampoo, use your fingertips or an old makeup brush to apply the powder to your roots. Comb the powder throughout your hair until you can't see it. Now just style as you normally would!
Shampoos
The following healthy hair formulas are pretty self-explanatory. Just choose the recipe you want to use, mix it up, and stick it in the shower or wherever you like to store your shampoos & conditioners. Note that coconut oil alone makes a wonderful conditioner for dry and frizzy hair. Work it through your hair, especially on dry ends. Just be sure to rinse well after applying!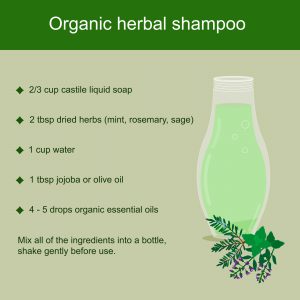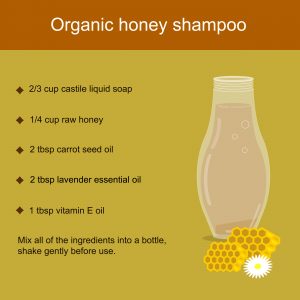 Special Treatments
Avocado makes a superb hair mask! Mash one avocado and take it into the shower with you. After shampooing, apply the mashed avocado to your hair. Let it penetrate for several minutes while you shave your legs, etc. Now rinse well and your hair should feel super soft!
For shiny hair, try an apple cider vinegar rinse. Add a tablespoon or two of apple cider vinegar to 1/2 cup warm water. Pour this over your hair and work it in with a comb or your fingers. Let it sit for about 5 minutes, then rinse well. If you are not a fan of the vinegar smell, you can add some essential oil to help mitigate it.
Thanks for checking out these homemade hair treatments! Do you have your own homemade formula you like? Please share in the comments!
For more beauty tips:https://fauxsho.org/6-best-vitamins-healthy-hair/
Resource: Hello Glow