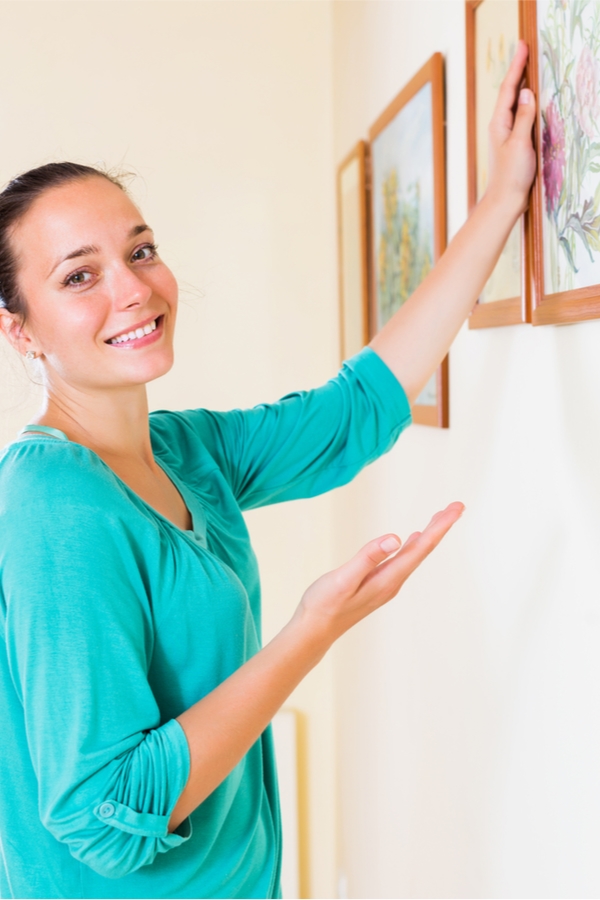 Tricks for Hanging Pictures Above Stairs
For a visually appealing look, your pictures should be hung parallel to the angle of your staircase. They should also be a moderate size–not unwieldy, but not so small that no one can see them without being up close.
For an average size staircase of 12 or 13 steps, 3-5 pictures is a good number to start with.