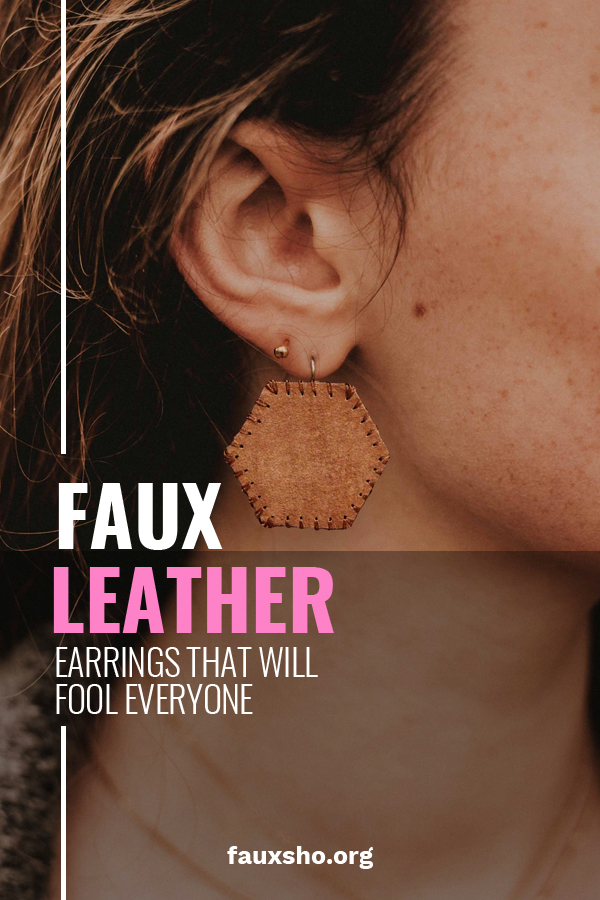 At Faux Sho, we're all about the best of faux. Why spend more money on the real thing when you can look just as good for less? Today's post is all about faux leather earrings. Leather earrings are amazing. But if you can wear a pair of faux leather earrings that will fool everyone, why wouldn't you consider it? Take the money you'll save by buying faux and use it for a rainy day. Here we go!
Follow Joanna Gaines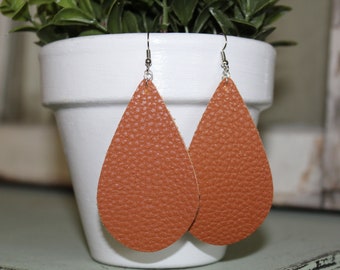 Joanna Gaines has been known to wear earrings that look identical to these on her show, Fixer Upper. The good news is, this pair is faux leather!  You can purchase this pair of earrings from Honey & Main at Etsy for an extremely reasonable price. They come in a myriad of color options, too! Click the link to check them out.
Batter Up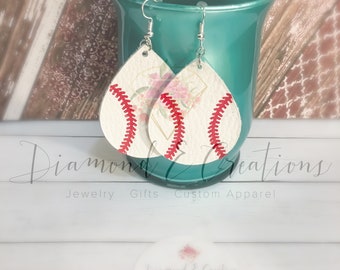 It's baseball season and the World Series will soon be upon us. That means it's the perfect time to wear some baseball-themed faux leather teardrops that really will fool everyone. And probably impress a few baseball-loving husbands as well! You'll find this pair at Etsy from Diamond E Creations.
Rectangle Patterns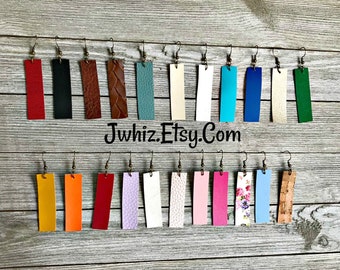 Faux leather earrings in a rectangular shape are another Joanna-inspired creation you'll find at Etsy. These are handmade to order, so you can get exactly what you want. You can't beat the price!
Amazon
At Amazon, you'll find these fantastic faux leather filigree earrings. They are available in brown or gray, and will definitely fool everyone! Plus, order them with Prime and you'll have them in two days with free shipping included. Excuse me while I go order them for myself!
Fruit Faux Leather


Don't miss these faux leather pineapple earrings! They come in brown, turquoise or yellow faux leather. Each one measures 6 mm from the pineapple top to its bottom. These earrings are unique and definitely worth buying for a special occasion.
Tassels
If you're partial to leather tassels, you'll love these faux leather tassel earrings. Each pair is handmade from faux suede leather cord with stainless and surgical steel findings.
Now that you've seen my picks for faux leather earrings that will fool everyone, tell me which are your favorites. Can you choose just one?