I've said it before and I'll say it again: I absolutely LOVE summer!  Aside from vacationing, birthdays (we have A LOT of summer birthdays in our family!), and having time to clean and get organized, you most certainly can't understate the fun to be had with holiday celebrations.  There are so many fun ways to celebrate Independence Day and throw your own party, but here are some of my favorites to share with you this year.
1. Dazzle Your Diners
Dazzle your diners with a sparkling presentation!  What a fun way to present your holiday dishes to guests!  I also love the dinnerware (I know I've seen those star plates and stands at Pottery Barn).  Source.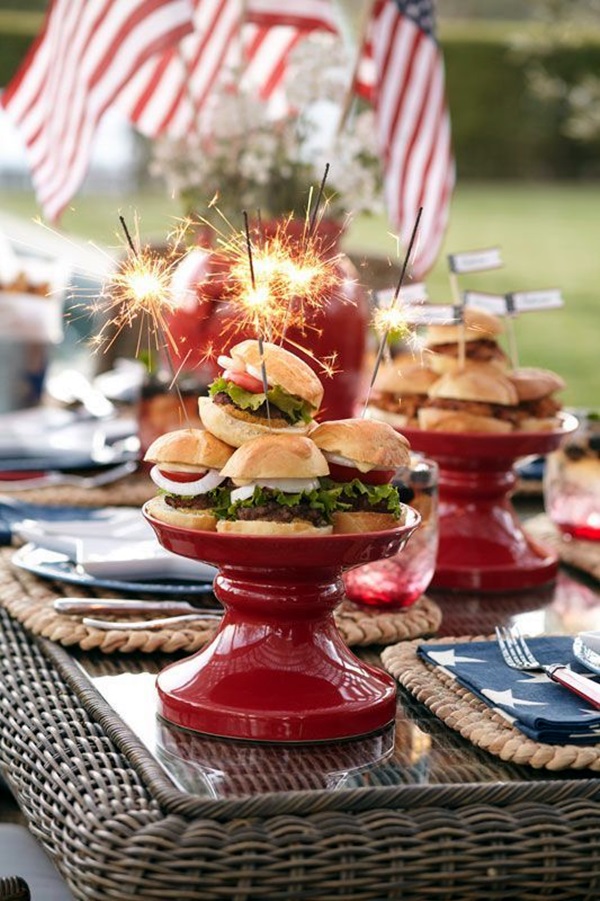 2. Berry Trifle
This berry trifle is a favorite in our home.  A beautiful display, light, and packed with flavor… there's no going wrong with this one!  Get the scrumptious details from Natasha's Kitchen.

3. Star-Studded Fruit Salad
Another family favorite is this star-studded fruit salad.  Simply use some star shaped cookie cutters to shape the fruit.  SO easy to make and such a hit with everyone.  Vegan Heaven shares the directions here.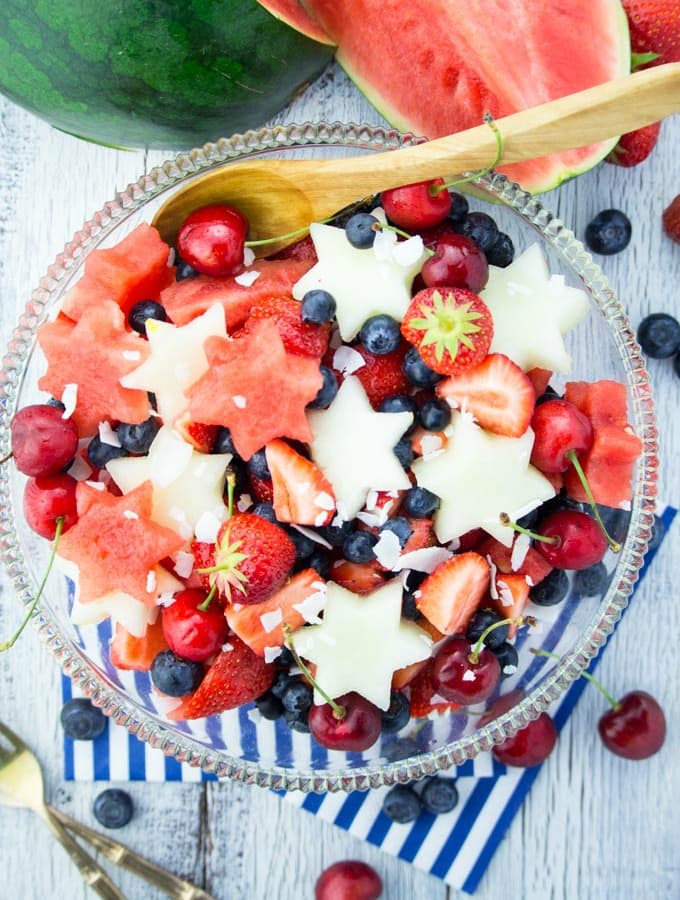 4. Rocket Poppers
I don't know if it's because we're normally kind of quiet people, but my family loves the tradition of sharing poppers at any holiday celebration we can.  Needless to say, I was pretty excited when I found these rocket poppers.  Fill them with all sorts of dollar store treats and prizes for a booming good time.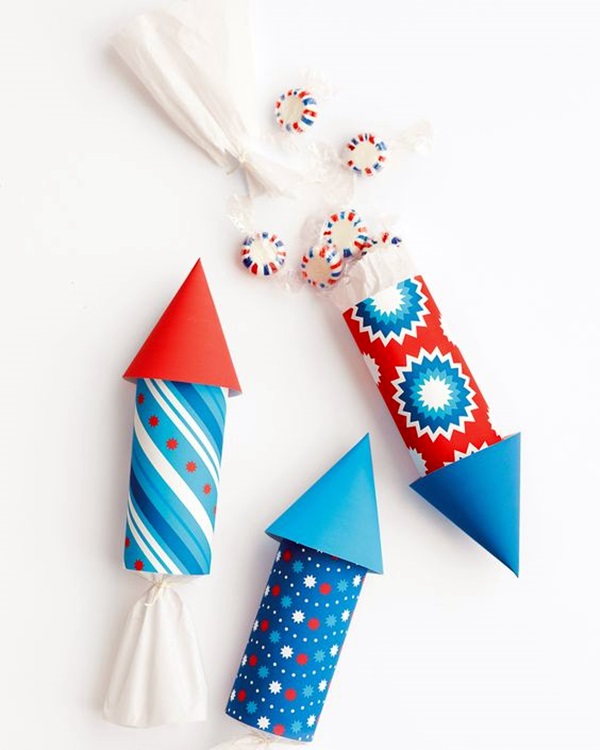 5. Coco-Berry Sicles
Freeze blueberries, raspberries, and strawberries in a popsicle mold with coconut water for this incredibly easy and refreshing holiday treat.  No guilt and all pleasure with these sweet treats!
6. Ring Toss
Create your own stars and stripes ring toss game for some backyard fun.  Get all the DIY information from Everyday Dishes.
7. Backyard Movie
Help pass the time before fireworks by watching a backyard movie.  Learn how to make your own outdoor movie screen from Valu Home Centers.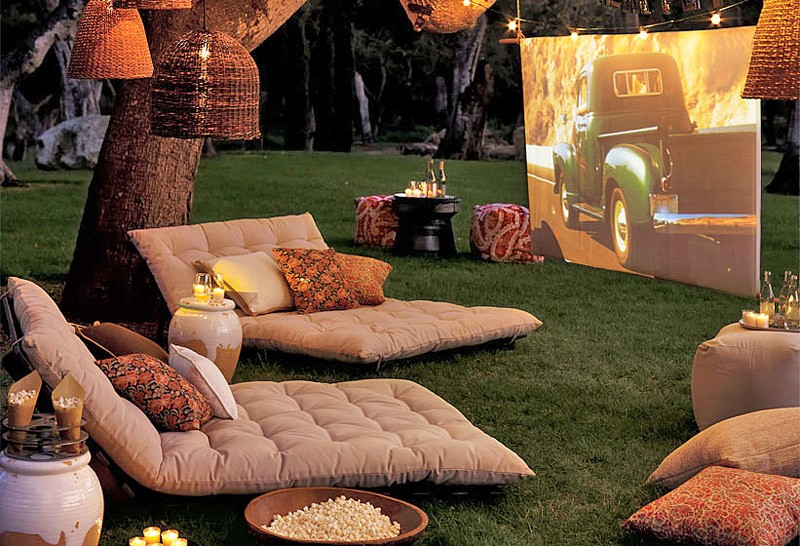 8. S'Mores!
What better American summertime treat can you have than s'mores?  Roast some up while you watch your movie.  The french fry holders and plaid paper cones are an especially nice touch!
9. Gunny Sack Races
Have fun with some good old gunny sack races.  For a pre-race activity, let kids and party guests decorate their own winning pillow case sacks.
10. Balloon Darts
For another simple backyard game, set up your own balloon dart board.  Add inexpensive prizes inside the balloons for an added fun surprise.
11. Stars and Stripes Pie
I mean, does it get much more mouth-watering than this?!  Shout Americana to your party-goers with an over-the-crust, stars and stripes cherry and berry pie.  Is it July yet?  Thanks to Woman's Day for the recipe.