Well, it looks like it might be a little while longer before salons are open. This means those darling pixie cuts, a-lines, fauxhawks, and more have probably become unruly mops of hair. Whether you're dealing with men, women, boys, girls, or curly hair, doing DIY home haircuts can be a dangerous thing. No worries though! With some of these easy tips you can manage the mullets with ease.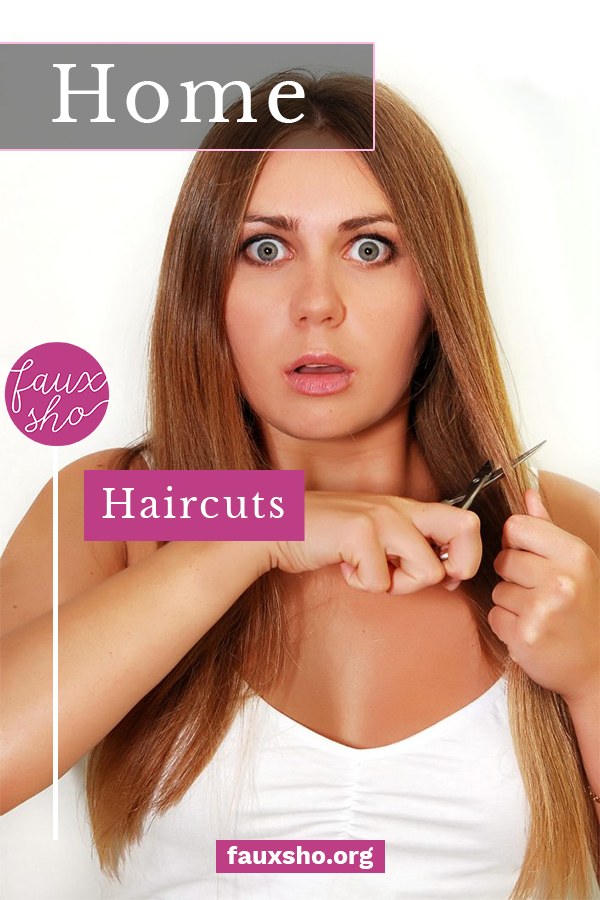 How To Give Yourself A DIY Haircut At Home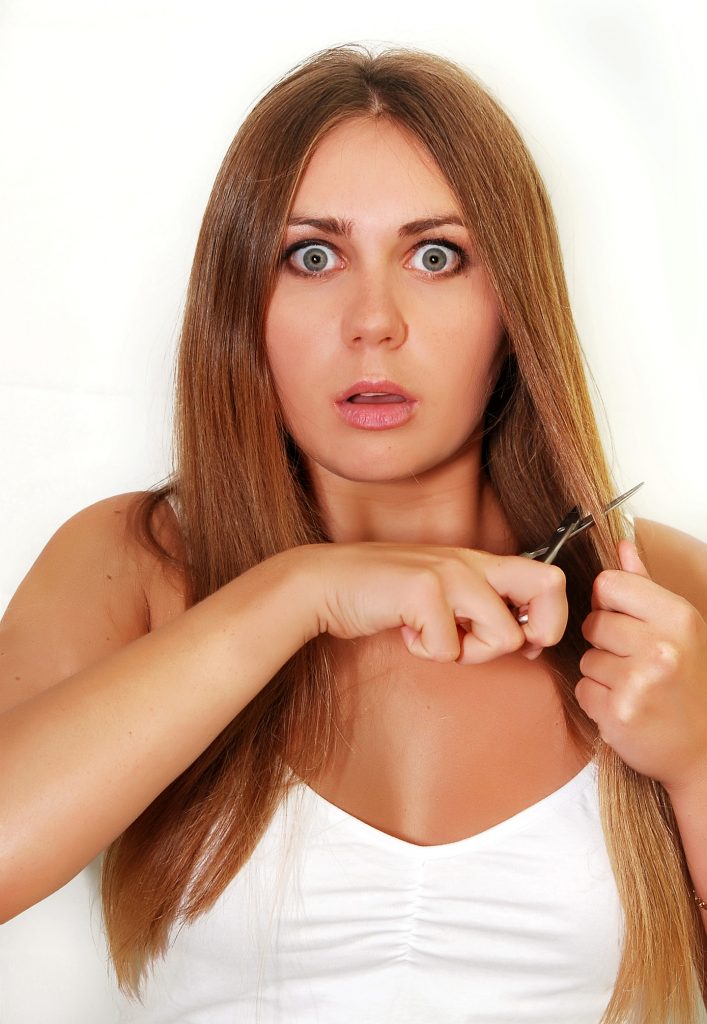 Tip #1:Is it Necessary?
Before you pick up those scissors, think long and hard about whether or not it's really necessary to give yourself a trim. Hair does grow back if it gets cut too short, but you also don't want to be one of those quarantine-cut fails. If you've reached the point of frustration where the mullet is taking over, then go on to tip #2.
Tip #2: Equipment
First off, you have to have the right equipment. Whether you're cutting women's hair or men's, having a set of shears and trimmers is a must. Don't use the scissors from your junk drawer or you will end up causing more damage to your ends. Grab a set of hair clippers here and a set of shears here.
Tip #3: Start Small
It's best to start small when cutting hair at home. With clean, dry hair, identify the offending areas to be trimmed. I'd suggest starting to trim with dry hair so that you can see what you're trimming in real time. Dry hair will show mistakes better than wet hair, so it's a good place to start. If you're looking at cutting hair for men, women, boys, or even curly hair, see more tips below.
Home Haircuts: Men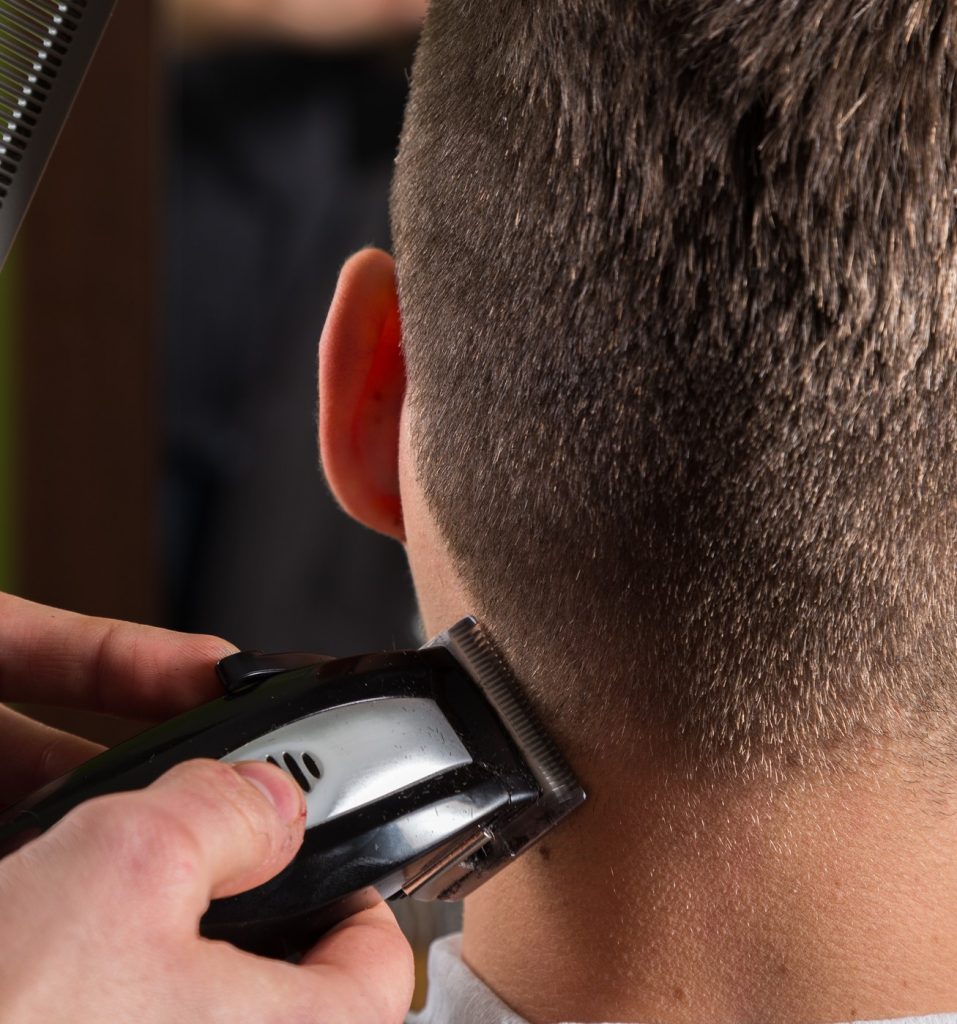 When it comes to cutting hair for men, the rules are a little different and so are the tools. You want a set of good trimmers so you don't pull or scrape the scalp. You also REALLY want to use the attachments! Don't scissor cut men's hair unless you've got the experience. Instead, use the attachments to determine the current length and the desired length. If possible, only go 1-2 lengths shorter than the current length to avoid mistakes. Then pop the trimmer attachments on and go slow!
Home Haircuts: Women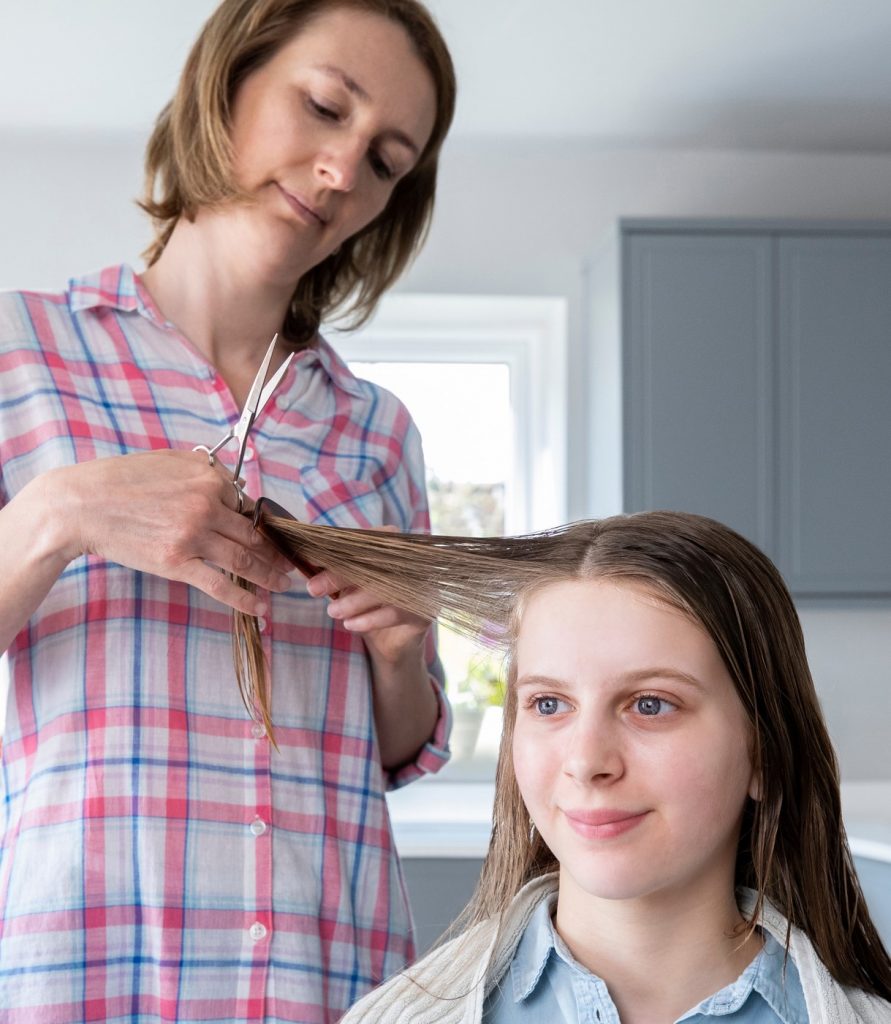 For women, haircuts can be super simple or very complex. There's a reason why they cost more! They usually require more skill. When you're stuck at home, and your cute cut has lost it's shape, it's all about damage control. DON'T go giving yourself a new style. Instead, simply figure out where you need to trim and trim. That means cutting no more than about 1/4″ of hair. If you have long hair, you can cut straight across. If you're trying to maintain or adjust a short bob, pixie, or a-line, then you're going to be focusing on the neckline.
With the hair clean and dry, use the scissors to comb the hair and identify where the mullet is growing. Then begin trimming horizontally a little at a time until you've evened the bottom out with the rest of the hair. If you're willing, it's a good idea to comb the hair horizontally away from the scalp and cutting at an angle so that the hair will lay nicely and you'll avoid that "square" cut look.
Home Haircuts: Boys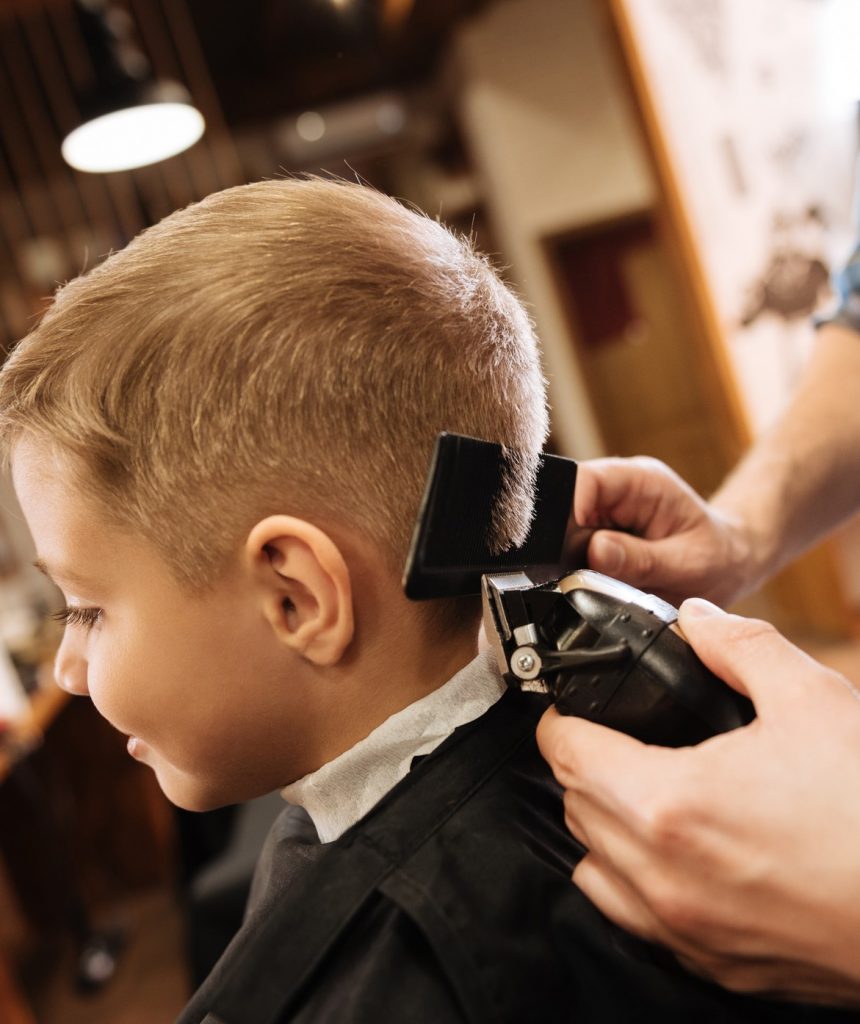 Boys' hair can be difficult to trim, especially if they are afraid of clippers. Start by making sure your child is comfortable with the clippers. Turn them on, let them hold them (supervised of course) and show them what they do. I've even trimmed my arm hairs to show that it's not scary!
Next, use the attachments and determine the length of hair, then go 1 size down. Trim all over to get the longer pieces. Then remove the attachments and make sure your little guy is thoroughly entertained. This is a perfect time to hand them a phone or screen to grab their attention. Have them look down towards their lap, and SLOWLY use the trimmers to clean up the neck line by starting at the end of the neckline and trimming down towards the shoulders. The trimmers should be flipped upside down for this portion. The key here is to trim less than you think.
All else fails, boys do just fine with buzz cuts! It's warming up and their hair seems to grow sooo fast. So if you try and fail, go ahead and let them rock the buzz. Alternatively, you can always use some scissors and trim up the ends if you're desperate.
Home Haircuts: Curly Hair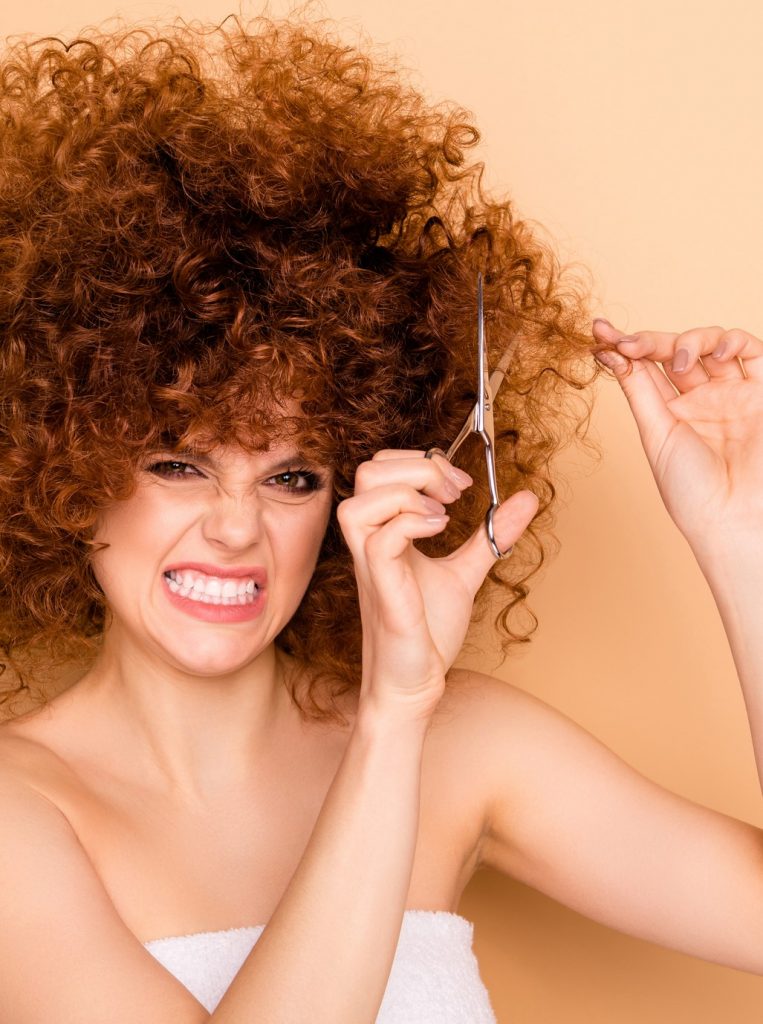 If you've got curly hair that needs a trim, then you're in luck! Curly hair follows a different rule book than straight hair. For starters, cut curly hair dry and with shears. Second, don't comb hair straight and then cut. Instead, cut each curl section. Take your time and see how the curls create a shape. Go slow, and remember to trim only what's necessary.
Bottom line for an easy haircut at home-go slow and only trim what's necessary. Unless you have the experience with cutting hair, don't attempt a whole new hairstyle. It's not worth it. Good luck!