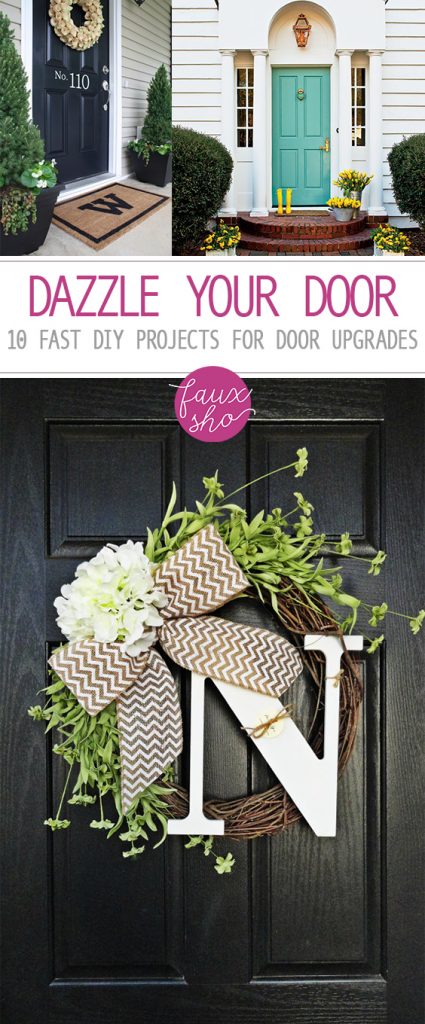 The front door of your home holds a lot of power!  It either welcomes guests or turns them away.  Make sure your's is a front door that creates feelings of warmth and comfort rather than weariness.  Here are ten simple ways to give your porch a much-needed makeover.
1. Alphabetize 
Greet your guests with a little monogrammed personalization at their feet.  For this look, find affordable coir mats at IKEA and use outdoor paint for the letter and border. The potted plants, black door, wreath, and decal address pull the whole look together with upscale style minus the upscale costs! Mat tutorial found here.
2. Go Bold!
Go for a bold but clean look with a color-contrasting paint treatment.  Be selective with your choice in color, something that will compliment your house and yard, but be daring all the same.  For instructions and a video on how to paint your own front door, visit Lowes.com.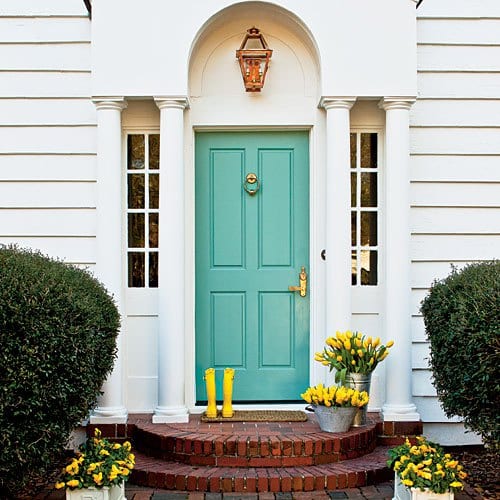 3. A-Door-nment
Adorn your door with seasonal or personalized wreaths.  A little effort goes a long way in making first impressions and welcoming guests to your home.  Check out all these great DIY wreath ideas from Pinterest.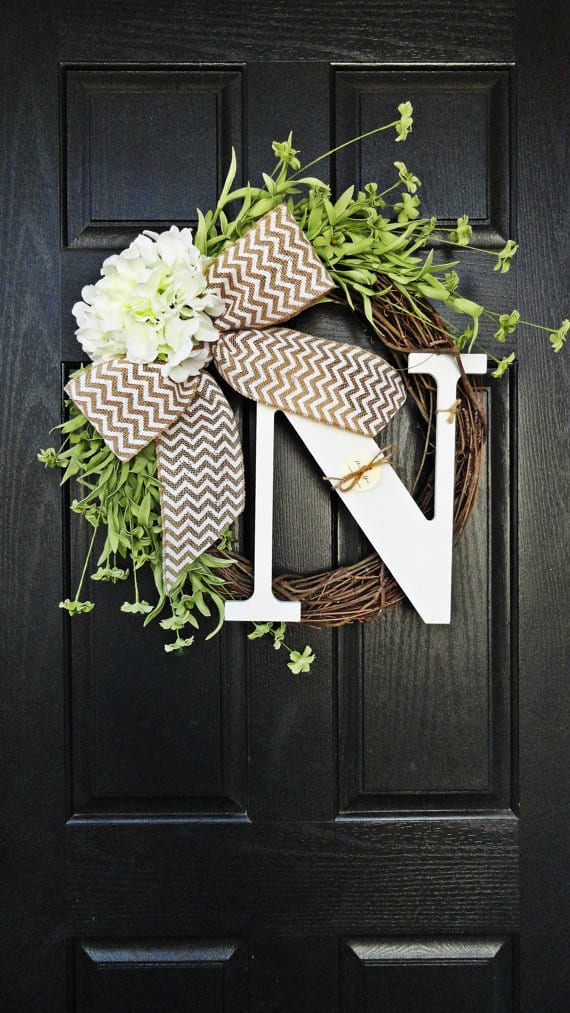 4. Get A Handle On Things!
Replacing old door handles is such an easy way to make a big difference.  Choose a look that will compliment your entryway and house but be careful not to get too creative.  Unique handles might sound fun at first, but no one really wants to be welcomed by a Jacob Marley face.  Be inspired here.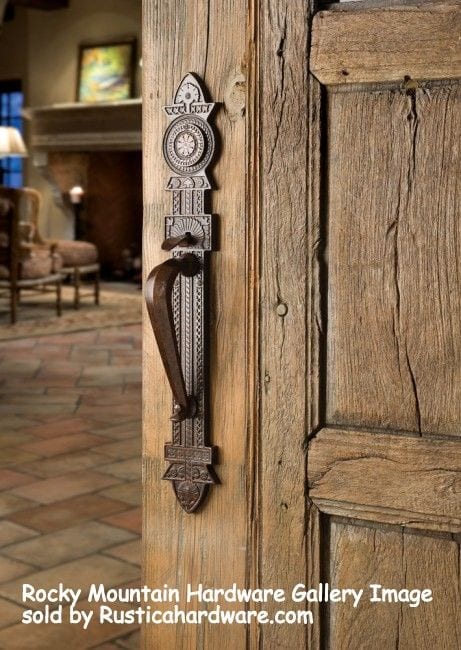 5. A New Frame Of Mind
Upgrade the appearance of your door with stylized trimming.  It doesn't take anything drastic to draw the eye in.  Visit the DIY Network for tutorials and videos on installing your own door trim.
6. Vinyl Lettering
Add a personalized greeting with vinyl stickers.  Alternatively, you can use numbers to make your house numbers stand out. Etsy features many great merchants who will custom-make your greeting.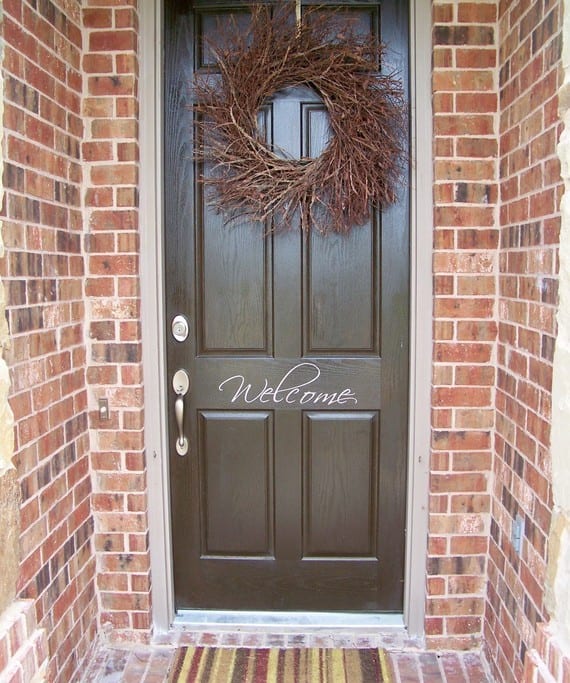 7. Lighten Up!
Adding light fixtures or replace old ones to lighten things up.  I've found that it's best to choose a slightly larger fixture than you would expect… just not TOO big.  Learn how to replace outdoor fixtures from Makeit-Loveit.com.
8. Be A Pane
Install a window (or two or three) to the front door.  Adding some window features can add character to an otherwise plain entryway.  Source.
9. Portico
Give an understated entryway more personality with an added portico above the door.  The columns really put an exclamation mark on the curb appeal as well.  Learn how to install your own portico here from One Project At A Time.
10. Don't Forget Decor!
After you've put some love into making your front door more welcoming, go for the final WOW factor with simple yet charming decor.  There are so many ideas for how to achieve the look you want… start your searching with a good ol' Pinterest hunt!