There are few names that instantly come to mind when you consider famous chefs and cooks in the culinary world.  After Julia Child and, yes, Martha Stewart, I consider Ina Garten to be one of the most expert in her field.  Author of over 10 published works, 15 year host to Food Network's highly successful Barefoot Contessa, and former White House staff member, Ina Garten has certainly proven over her long career that she knows her way around (and around and around) a kitchen.  With holiday season upon us and family heirloom recipes coming out, I thought it would be helpful to research some cooking basics as recommended by Miss Ina Garten herself.  Here are Barefoot Contessa-approved cooking tips and tricks.
A Time For All Seasons
In an interview with Epicurious, Ina suggests to "Buy things in season, and then ONLY do what you need to do to make [the food] taste as good as it can taste".  In other words, buy seasonal foods and KEEP IT SIMPLE!  Then, compliment flavors by enhancing them with other seasonal flavors.  You can read more about how the Contessa does this in her cookbook Back to Basics.  One of my favorite seasonal Barefoot Contessa dishes is her butternut squash and ricotta bruschetta recipe.
Chocolate & A Buzz
Calling all chocaholics!  If you want a way to really savor all your favorite chocolate dishes down to the last lick, just add a pinch or two of coffee to "give it depth of flavor".  Vanilla works as well.  "You know the chocolate tastes better, but you don't really know that they're there."  Find Miss Garten's most irresistible frozen hot chocolate recipe here along with all her best cocoa-centered dishes.
When Life Gives You A Lemon
Sometimes even tasty dishes need just a little something more.  In these instances, Ina suggests that a "hit of lemon juice or lemon zest or vinegar will just sort of wake it up."  Case in point:  Ina's Middle Eastern Vegetable Salad.  The little squeeze of lemon adds a punch of flavor in every bite.
Snacky Snacky
Skip the appetizers and instead serve "very simple nibbles like roasted cashews and good olives — nothing wrapped in phyllo. I never serve a first course, just a delicious dinner and dessert"  (Source).  You MUST try Ina's thyme roasted marcona almonds!!  Snacking never tasted so good!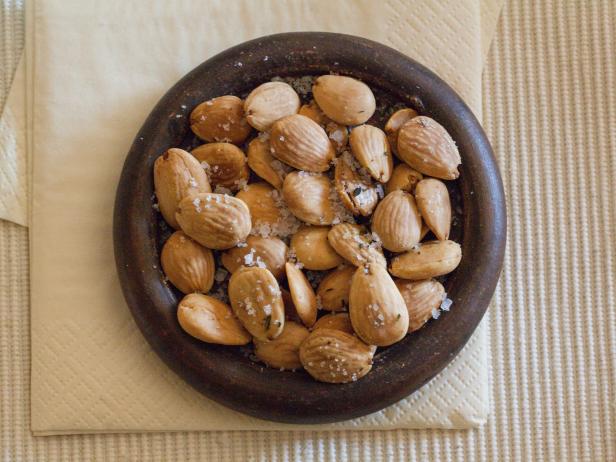 Just Keep Tasting!
Don't be afraid to keep tasting a recipe until it's just right!  In speaking with Food and Wine, Barefoot Contessa explained, "I just want something really, really flavorful, and I just keep going and going and testing things over and over again until I hear that sort of ping in my head that says, 'That's the flavor I'm looking for.'  Give your taste buds a practice run this holiday season with Ina's flavor-packed herb and apple stuffing.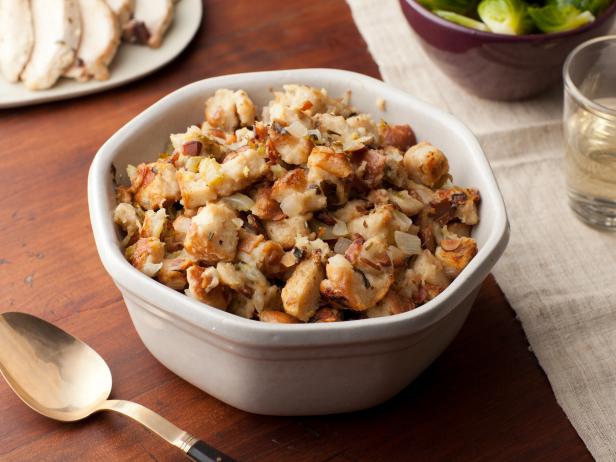 Salt of the Earth
Ina isn't afraid to use salt to enhance flavors.  One of her favorite surprise uses of salt?… quick-cook oatmeal!  "Most people don't do their oatmeal with salt, and I think that without it, it just tastes like wallpaper paste. With salt, I think it's delicious" (source).  Try out the trick with Barefoot Contessa's amazingly tasty banana cherry oatmeal.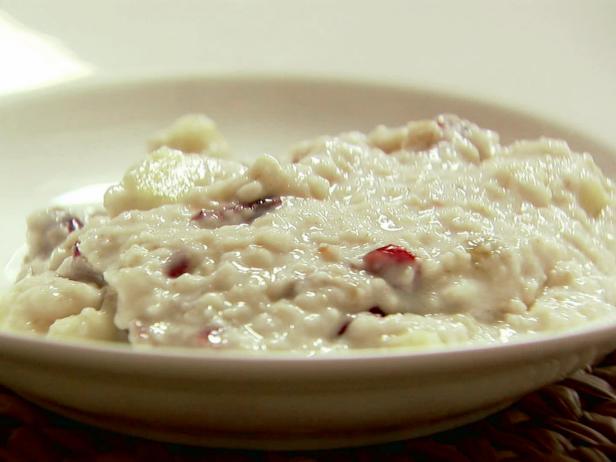 Practice Makes Perfect
Become an expert at your favorite recipes and don't hesitate to serve them over and over again in different variations.  "I would say pick five recipes that are really simple — like roast chicken, macaroni and cheese, grilled fish — then do variations on those five recipes," Ina told Bon Appétit. If you can make macaroni and cheese, you can make lobster macaroni and cheese. . . . I think people get too complicated and spend too much time trying to impress everybody."  Don't mind if I do!  My boys LOVE Ina's gruyère and cheddar macaroni.  The bread crumbs, pepper, and tomatoes add such an extra dimension of spice and flavor.
Make It Ahead
Ina didn't write an entire cookbook called Make It Ahead for no good reason!  She knows that while food is what brings people together, it's time spent enjoying each other's company, not being stuck in the kitchen, that really makes events worth while.  For example, Ina told Today Food that "salads like the quinoa tabbouleh with feta are better because the vinaigrette and freshly squeezed lemon juice really soak into the quinoa."