I've been wearing makeup for over 12 years and it is sad to look back on how backwards I used to approach the process. While some mornings can be rushed, there are some basics to applying makeup in the correct order that will help you look fresh faced and ready to go in no time! The first step is to start with a clean face. I know it's so easy to apply makeup on top of last nights makeup (realistically we all know it should have been washed off, but sometimes it just doesn't happen), but starting with a clean face will protect your skin. Make sure you are both washing and moisturizing your face, and that you are using product that is appropriate for your skin type. Also note, everyone should be using moisturizer, even if you have oily skin. Moisturizer helps maintain your skins natural oil balance if you use the correct one. This helps your skin not over dry or become too oily during the day.
Next step is to tackle the foundation/concealer process. Use concealer to cover dark spots, blemishes, whatever it is that you want to ensure is being "hid." After you've used concealer, it's time for your foundation/powder/bb cream or whatever it is that you like to use. Once you have it on go back and see if you have anything that decided to be stubborn and poke through. Blemishes are known for being stubborn, so now is the time to add another layer of concealer and blend in to the foundation (I love using a blending sponge for this, it helps distribute the concealer and blend well with the foundation). The aim is to never look like you caked on your foundation, it's more to be that you don't even have any on! Be sure that you are using the correct color and that you are also blending down your neck. For those blessed to have practically perfect skin with little to cover up, a tinted moisturizer will do wonders for you.
Once the foundation has set, it's time to add a bit of color back to those cheeks! When using a blush make sure you are using a shade that is just slightly more pink that your skin tone. Life pro tip: hold the blush brush vertically when applying. This helps distribute the blush for a more natural look, hitting the cheekbones and not running up closer to your eye.
Next is those eyes. No matter how you approach eye color (naturals, dark and smoky, hardly anything), if you use eye shadow I strongly encourage you to use at least two colors. Applying a light shade underneath the eyebrow and in the corner of your eye, with a darker color on the lid, your eyes look bigger! It's also adding that slight definition to your eyes. Once you're happy with your shadow, apply the liner and then the mascara.
Time for lips! If you are going for a simple and natural look, go for a nude gloss. If you choose to use a lip liner, make sure it's the right shade for your lipstick, and that you aren't pursing your lips to help avoid those nasty "old lady" lines in the lips. If you're worried about lipstick bleeding or coming off, you can always put a tissue over your lips and lightly powder them, which helps set it in place.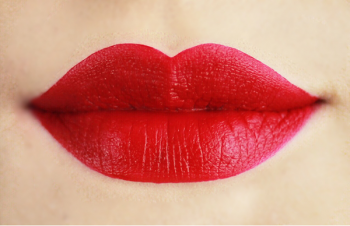 You're ready for the day/girls night out/hot date/or whatever else you have planned! Remember that no matter if you have makeup on or not, you're beautiful!!