Dollar Tree Backyard Game 03: Baseball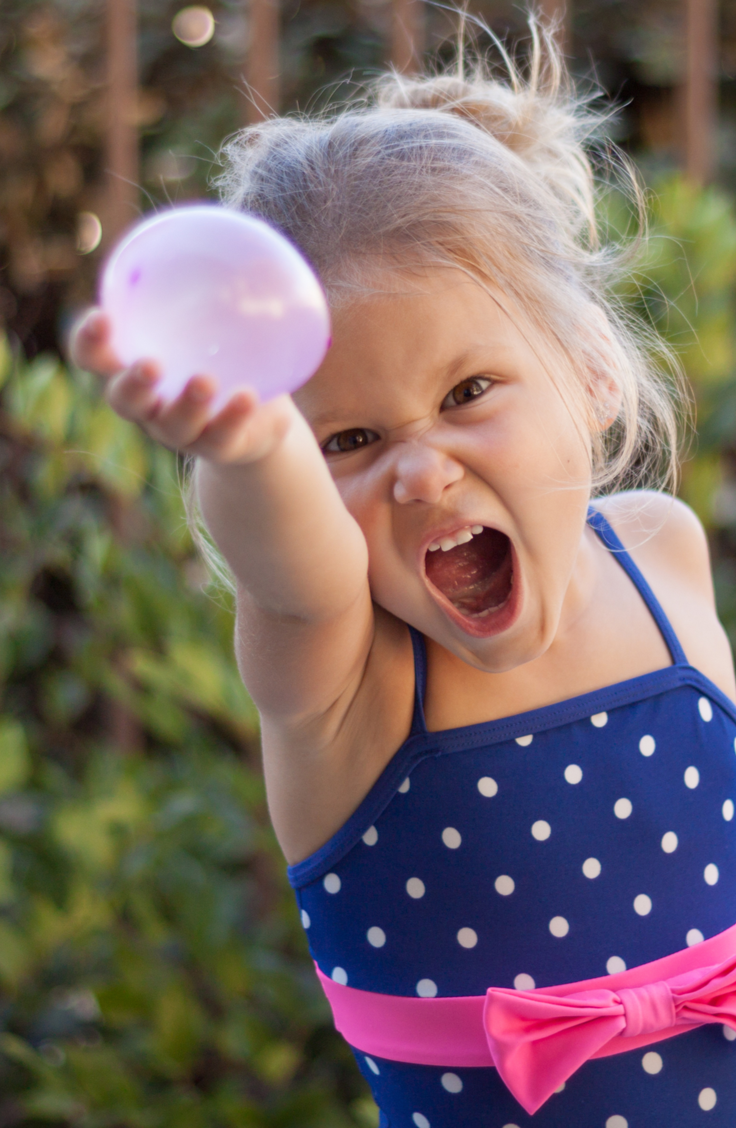 It's time to break out the swimsuits with this Dollar Tree backyard game! Start by grabbing a few packs of water balloons, some pool noodles, and some tape. To make your bases simply tape four pool noodles into circles or triangles. Then cut two pool noodles in half for your bats.
The game is played by tossing a water balloon at the batter, who hits it with a pool noodle bat. If the water balloon breaks, they try to run to first base without being tagged by an additional water balloon. If the water balloon doesn't break and goes at least 5 feet from the batter, then they are free to run as many bases as possible before they are tagged with a water balloon. You can keep score based off how many runs a team gets, or play to see who can stay the most dry or who explodes the most balloons by tagging the other team!