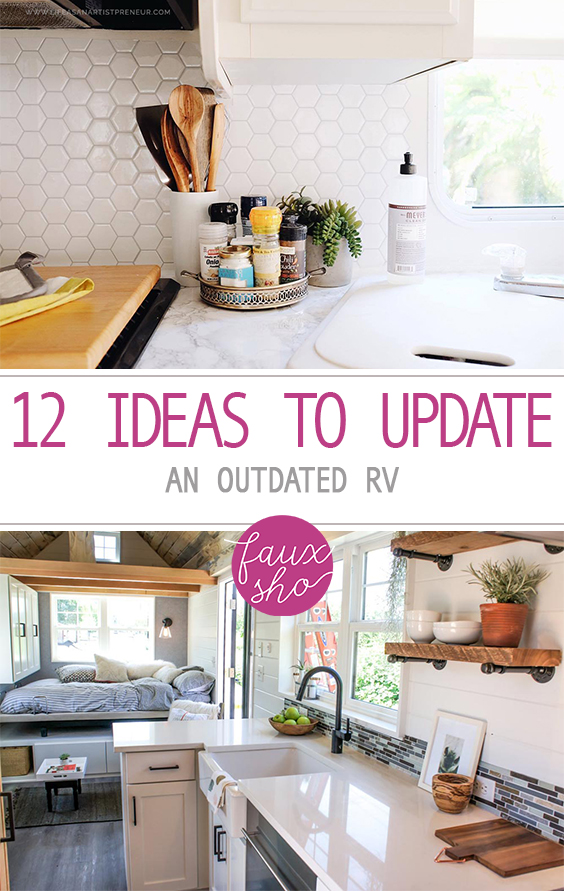 Ready or not, Spring is on its way.  And with warmer weather comes road trips and weekend getaways.  But don't put everyone through another season of travel in the outdated, smelly RV.  Instead, make your home away from home really feel like a HOME with some simple, doable projects!  Here are 12 ideas to update an outdated RV.
Flooring
Take out that worn down or yellowing flooring and replace it with a fresh, modern alternative.  NuCore is about as authentic as you can get without feeling walked all over.  It gives such a beautiful look!
Plank Walls
Get rid of those unsightly plastic walls and put up plank instead.  Rustic, homey, and pretty easy to install.  Never thought I'd think walking the plank sounded like such a good idea!
Wallpops
If installing a new wall isn't in your budget or comfort level, consider textured wallpaper instead.  Wallpops offers a truly exciting variety of patterns for any style and is as easy to install as applying a peel and stick adhesive.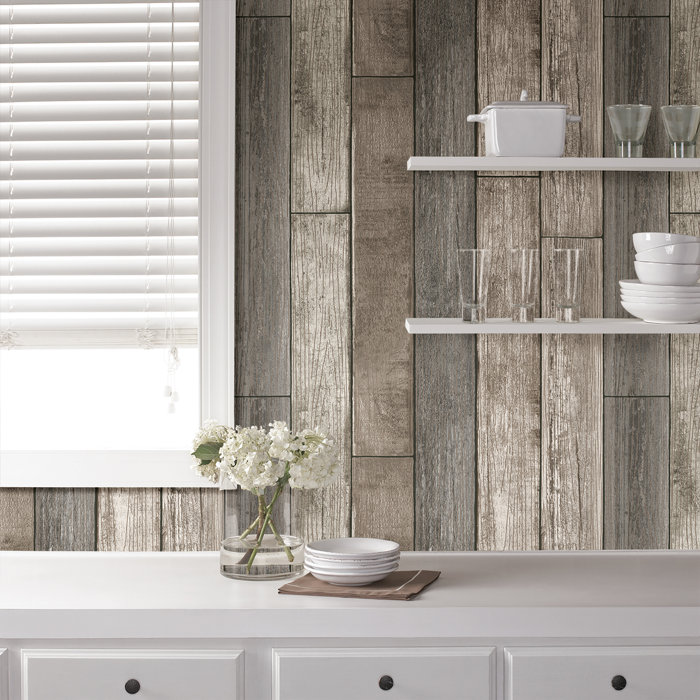 Backsplash
Installing a modern backsplash is a great way to update your RV's kitchen or bathroom. You can find this super cute PEEL AND STICK honeycomb backsplash on Amazon for a price that won't put your wallet through backlash.
Interior Lighting
To me, interior lighting is like the jewelry of your living space.  Add some glitz to your RV by installing updated light fixtures.
Shelving
One easy way to make your RV feel more like home is to add shelving and decor.  Pipe shelves are a versatile option that match many styles and are pretty simple to install.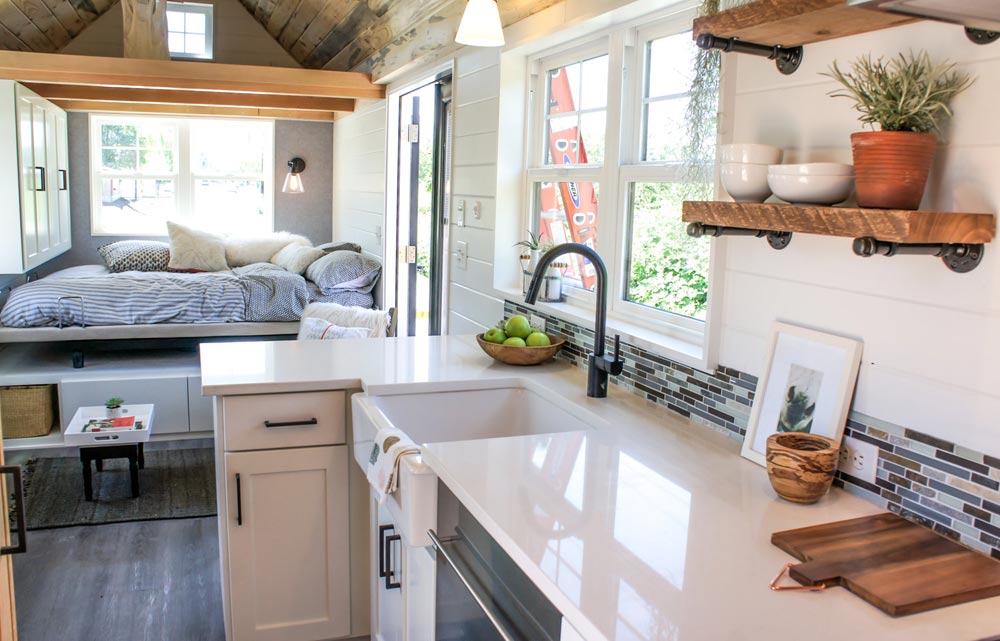 Curtains
Add some decorative flair by installing new curtains.  They also break up the monotony of otherwise plain walls.
Reupholster
Your couch or chairs are probably worn out by now and could use a major update.  Reupholster your seating to create a much more inviting space.
Repaint
Infuse your personal style by repainting cabinetry and walls.  This black and white kitchen is bold but striking.
Knobs & Pulls
Once you've repainted your cabinets, finish off your updated look by installing new knobs and pulls.  World Market offers a fun selection for many personalities.
Find these fantastic RV update hacks and DIYs from:
Updated Flooring project ideas shared by Mountain Modern Life
How to Install Plank Walls via Making It In the Mountains
Wallpops Peel and Stick Wallpaper
Honeycomb Peel and Stick Backsplash sold on Amazon
How to install RV interior lighting shared by Mountain Modern Life
DIY Pipe Shelves on Over the Big Moon
RV Curtain Image Source
Reupholstered couch Image Source
Repaint cabinetry and walls how-to found on Mountain Modern Life
Home decor, kitchen supplies, clothing, toys, and so much more imported by World Market