Summer is quickly approaching. With the long, sunny days ahead, use these amazing beach hacks to have the best summer ever!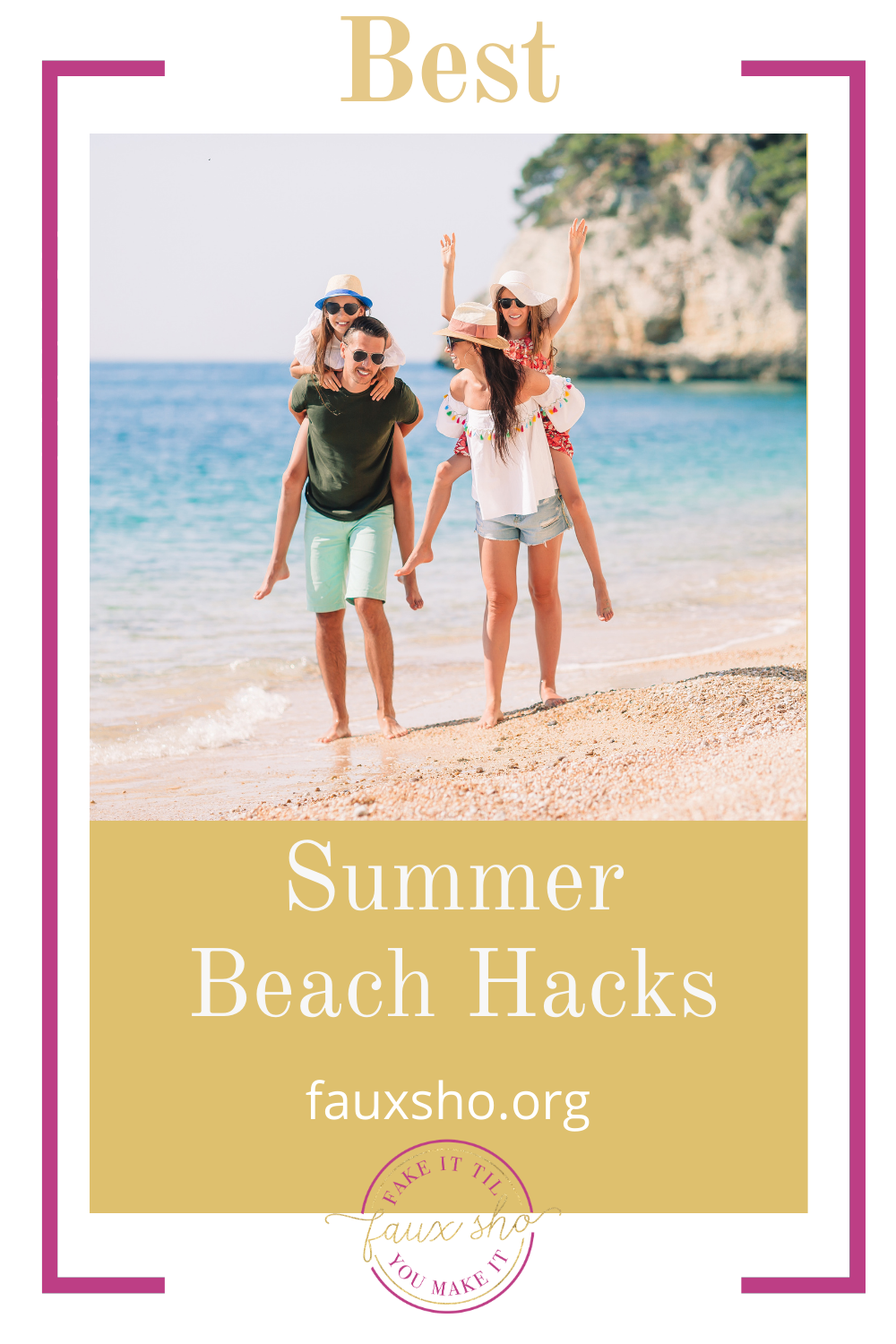 Beach Hacks
1. We're Going On A BeacHUNT
Done playing in the water and sand? Take your Sand Squad on a beach hunt! I love the pail and shovel!
2. If the Sheet Fits
Give your beach towel the one up with this idea. Keep the sand at bay by laying out a fitted sheet. Use heavier items to prop up the four corners. What a good idea for helping babies and toddlers keep sand out of their face and mouth!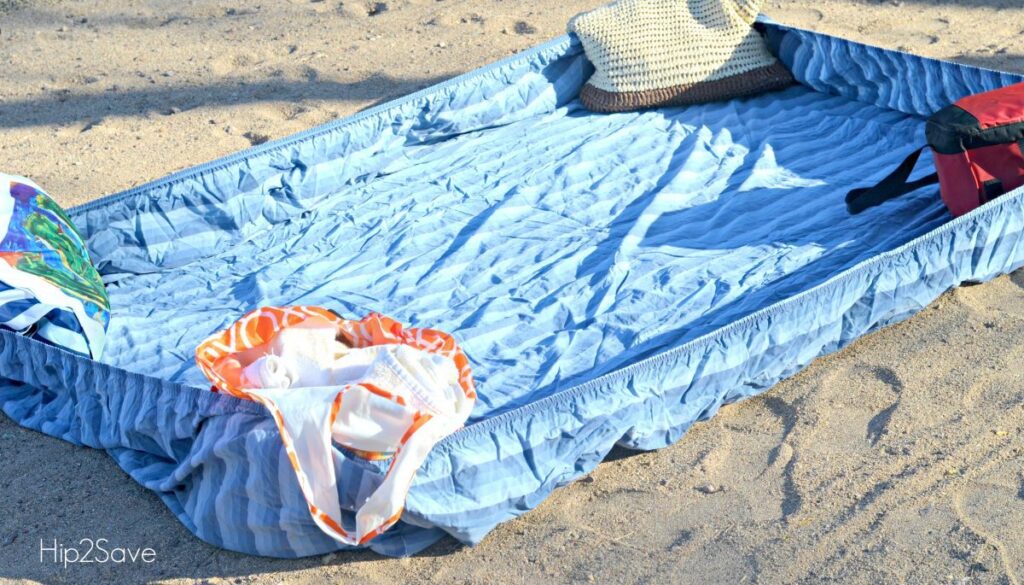 3. Put A Cork In It!
Don't feel safe leaving your keys behind as you play in the ocean? Attach your keys to a cork or other floatation device to keep them from sinking in the water.
4. Powder Power
Use baby powder to easily wipe and keep annoying sand off your skin. The just-right solution for when you just want to rest on the beach in comfort!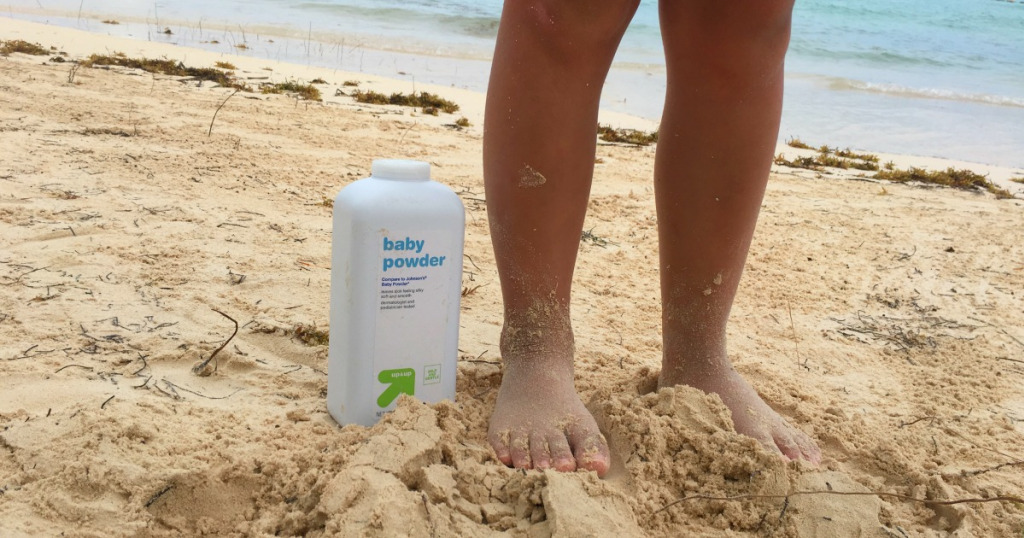 5. Splish, Splash Without A Bath
Chances are that you wouldn't like to give your phone a bath on your next trip to the beach. Go worry free by making your own simple DIY splash case. Here's an even slightly easier option. Splish, splash away!!

6. How "Vera" Soothing!
There's nothing worse than getting sunburned at the beginning of a trip just to be in pain the rest of the vacation! For these tender situations, aloe vera is a go-to remedy due to its hydrating and cooling effects. For an even cooler burst of aloe vera power, freeze the gel in ice cube trays and apply as needed. How "vera" soothing!
7. Popsicle Perfection
Popsicles would be the perfect beachy treat if they didn't turn fingers into sticky sand hands. Good thing Frugal Coupon Living provides a stick-free solution for popsicle perfection. Simply punch the popsicle stick through a cupcake liner and off you go without the mess.
8. Deep Pockets
Keep your beachy needs close at hand with a pocketed towel. Stitch pockets of various sizes so items can fit nice a snug. This also makes me smile just thinking how much easier it'll be to get from the car to the beach !
9. A Whole Lava Fun
Sandcastles are so last year! Have a whole lava fun instead building an erupting sand volcano. Simply fill a plastic bucket with vinegar, build up your volcano, and pour in the baking soda. What an explosion of fun!
10. Fun in the Sun
Get your Little Beach Bums moving their buns with some fun sand games. The water isn't the only place you'll have fun this summer!
11. Thanks For the Memories
Just because your trip is over doesn't mean you can't still enjoy it. Relive your vacation memories again and again by making a vacation memory jar. Collect some sand from your favorite beach and put it in a glass jar when you get home. Then fill it with all those great photos, sea shells, and other souvenirs.
I hope these beach hacks help you have the best vacation ever! If you're looking for more hacks, check out my post on swimwear that goes anywhere.