I remember the first time that I tried an EOS chapstick, and I immediately fell in love! EOS chapsticks are so large that it is almost impossible for me to misplace my chapstick. This way, I always finish my chapsticks instead of losing them before I have a chance to use them all of the way. After you've finished the product, you're left with a tiny little container that is perfect for a whole host of things! Here are ways to reuse EOS containers.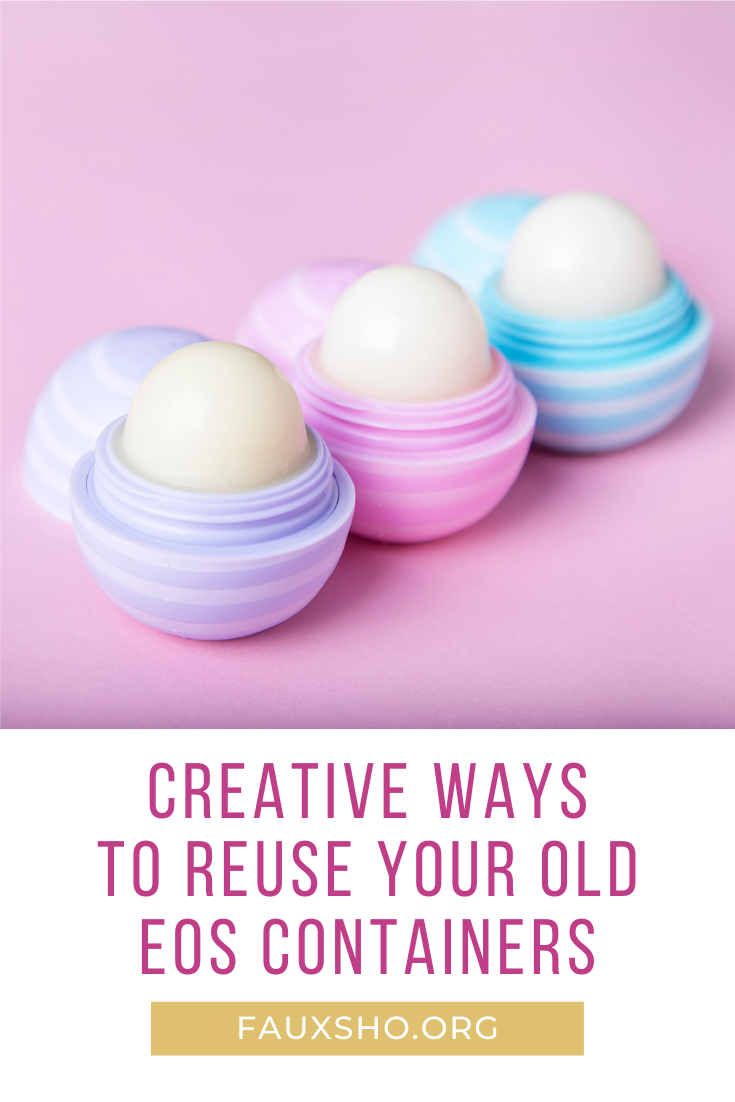 Ways To Reuse EOS Containers
The best way to reuse your old EOS container would be to fill it with more lip balm! This one is made using real sprinkles, a hint of sweetness is always a good idea!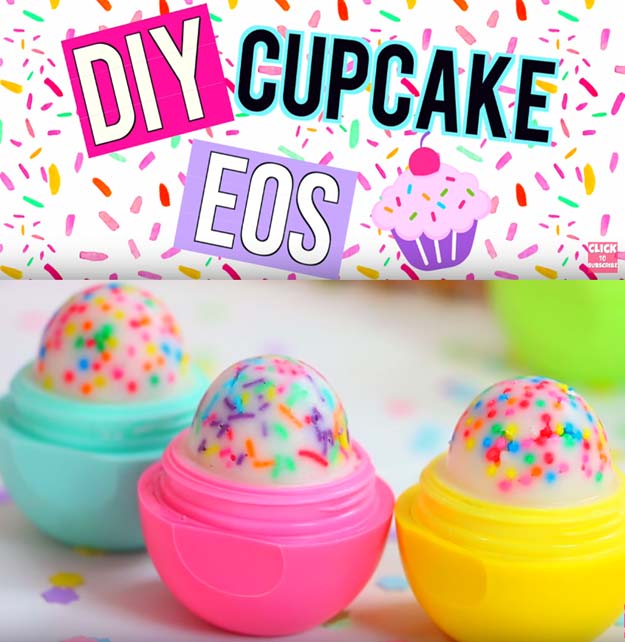 Keep a solid perfume always on hand and in your purse with this awesomely portable perfume project. Use an empty EOS container to hold your solid perfume, and use this awesome tutorial from Elle Sees, Beauty Blogger. Who doesn't like to smell good? These make lovely party favors, or even a great DIY gift!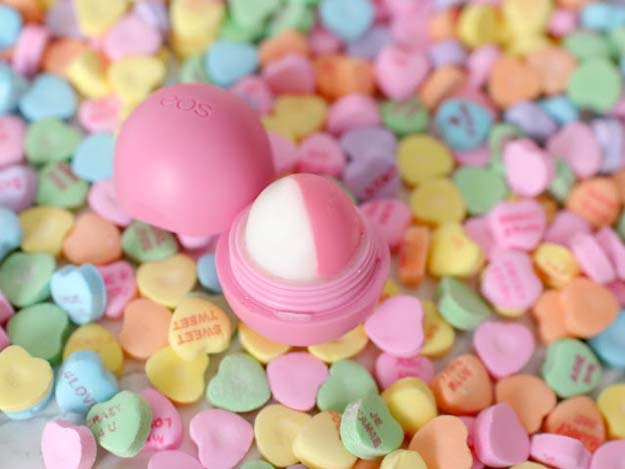 You might not be able to use an old EOS container to make these easy Christmas gifts, but the idea was just too adorable that I couldn't help but share it! Head on over to Balancing Home for the free printable!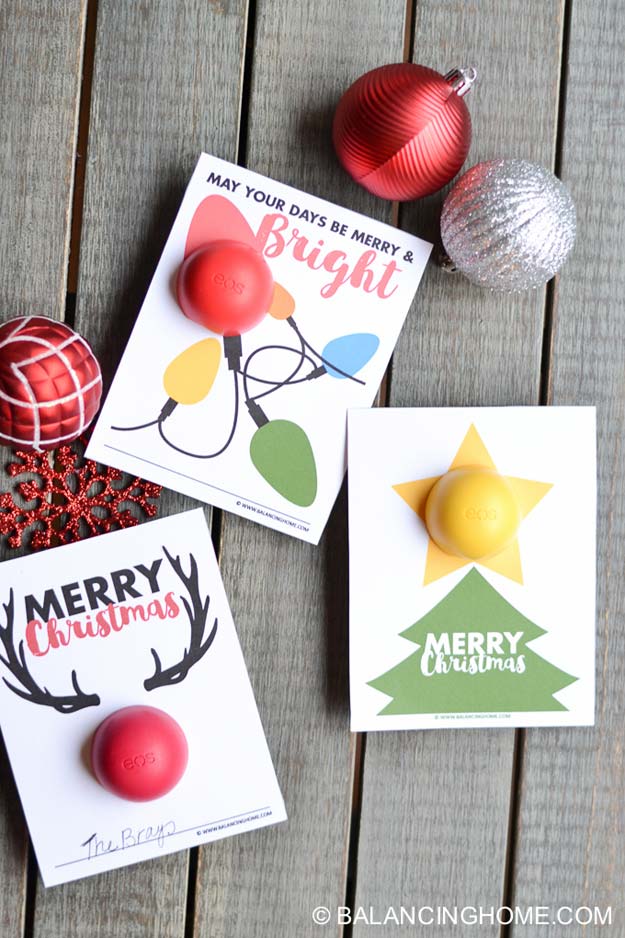 Tiny Snack Containers
Fill your old EOS containers with trail mix, candies, nuts, or any other delicious snack that you want to bring along with you. Store them in your purse for easy access if you get hungry on the run!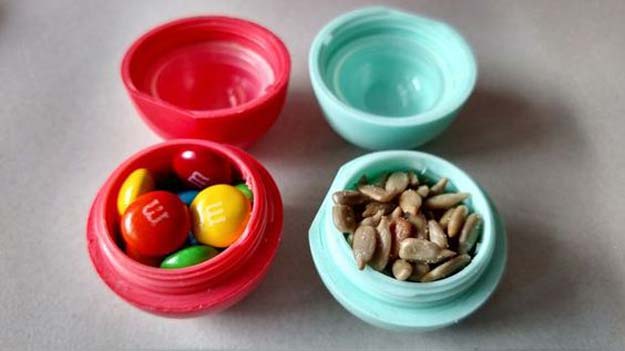 Having some trouble hitting the hay? There's nothing more frustrating! If you struggle with bouts of sleeplessness, try making this DIY essential oil sleep balm. Rub it on the back of your neck, the insides of your wrists, and on your temples when you can't seem to sleep!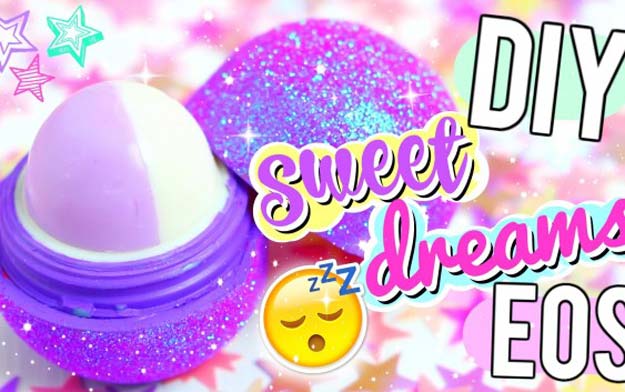 Never lose track of your keys again! An old EOS container makes for a completely adorable keychain. Use a brand new EOS container if you like the idea of always having your chapstick on your keyring. This way, you'll never lose it!
Again, this one isn't exactly a repurpose project, but it's really adorable nevertheless. Everyday Savvy has the free printable. This fun favor is perfect for neighbors, teachers, or even as a gift for friends!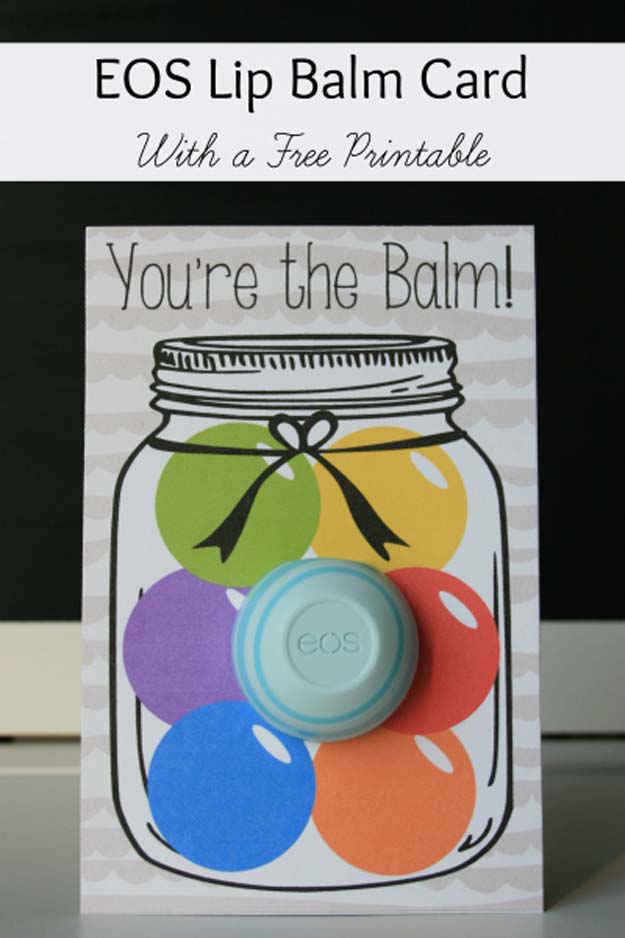 Every woman knows how important a beauty blender is! They're soft, squishy, and do a fantastic job of blending your makeup in and making it look flawless. Bring your beauty blender anywhere you go with this DIY beauty blender project. An old EOS container makes for a perfect carrying case!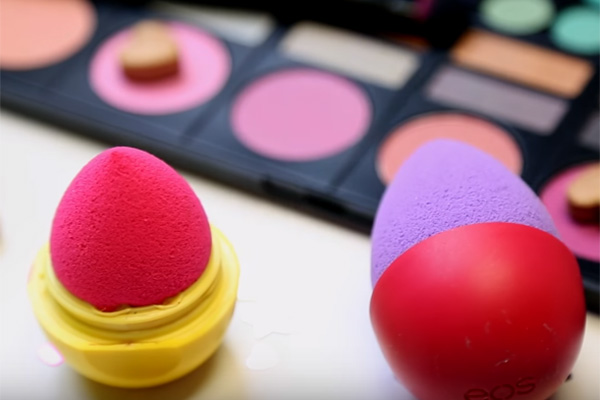 Keep your important files safe, and always with you! I am notorious for misplacing my flash drives constantly, and I think a container like this would help prevent me from losing my important items!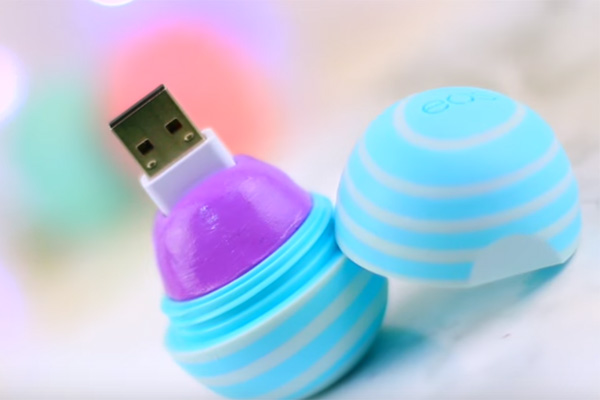 Decorate your desktop while recycling your old lip balm containers! Tiny succulents make for lovely desktop decor.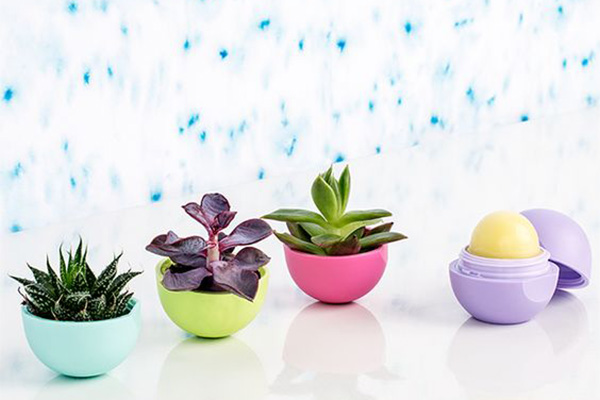 What other ways to reuse EOS containers can you think of?