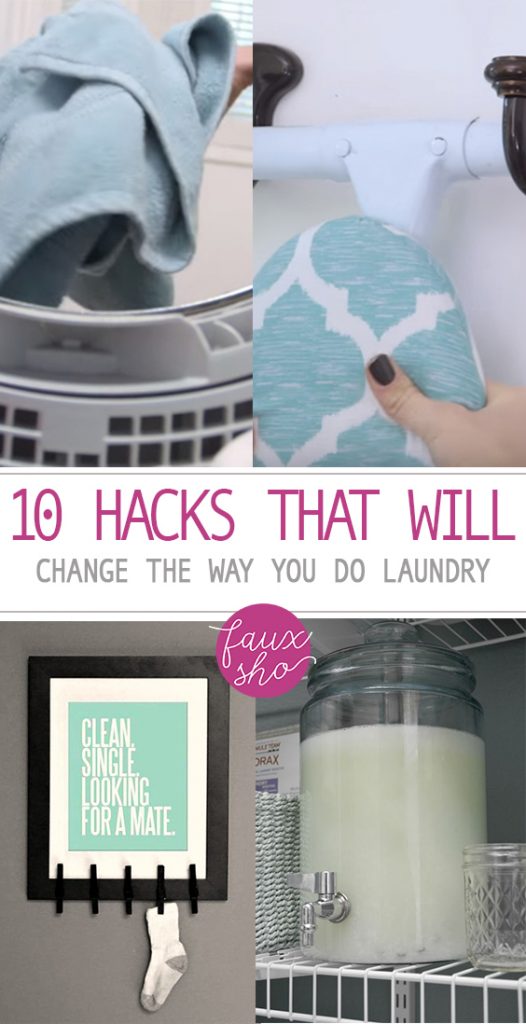 Doing the laundry can be a drag!  Here are 10 suggestions for making this otherwise tedious chore a bit more bearable.
1. No Sheet!
No dryer sheets?  No problem!  Just use aluminum foil instead.  Read more about this trick from bhg.com.
2. I'm Hooked!
Ironing boards can take up a lot of space in closets or pantries.  For an alternative storage method, consider hanging the board from hooks installed on the wall.  I loved this idea so much that I did it in my own home.  Read more here.
3. Speed Cycle
To cut drying time (and energy costs) down, stick a dry towel in the dryer with wet clothes for the first 15 minutes.  See idea here.
4. Behold the Fold
Wrinkled clothes and untidy linen closets getting old?  Become a laundry folding champion with these how-to folding guides from Creekline House.
5. Put A Sock In On It
Sorry house elves, but you won't be coming across a lost sock any time soon.  Make a lost sock clip system to keep track of lonesome socks.  See Chasing Foxes for more info.
6. Divide & Conquer
Separate your dirty laundry as it piles up rather than having to worry about it once it's dry.  Such simple steps like this can save so much time!
7. Dispense of the Detergent Bottles!
Replace ugly detergent bottles with clear glass drink dispensers.  This idea offers so much more eye appeal for your laundry room!
8. From Rough to Fluff
To revive scratchy towels, just add some diluted vinegar to the washer before you start the cycle.  Say goodbye, rough and hello, fluff by reading the instructions here.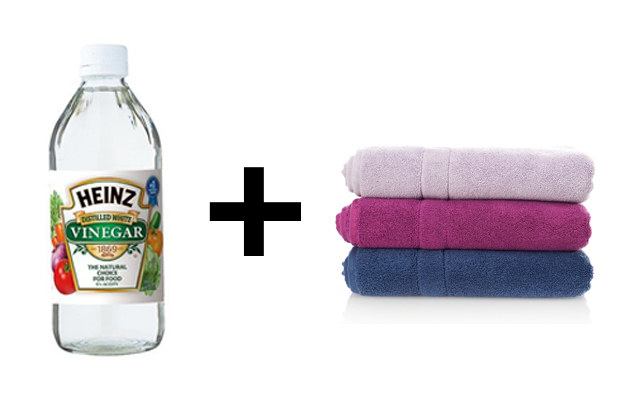 9. Swot the Spot
Hot water?  Cold water?  Pre soak?  Dry cleaner?… How are you supposed to treat specific stains?  A Typical English Home makes stain removal as easy as can be with this printable guide.
10. Goodbye Reeky Sneakys
To wash those dirty or stinky sneakers without them tumbling all over the place, simply close the laces in the washer door. See idea here.